Are you ready to elevate your Etsy shop to the next level by harnessing the power of Pinterest? Imagine reaching a wider audience, boosting your visibility, and increasing sales – all with just a few strategic moves on this visual social media platform. In this blog post, we will guide you through a comprehensive strategy on how to use Pinterest for Etsy, from setting up a business account to designing eye-catching pins and leveraging analytics.
Prepare to dive into the world of Pinterest for Etsy shops and uncover the secrets behind successful Etsy sellers who have mastered the art of Pinterest promotion. Let's begin this journey together and unlock the full potential of your Etsy shop through the magic of Pinterest marketing.
Key Takeaways
Set up a Pinterest business account & optimize profile to increase visibility
Tailor boards to customer interests & design high quality pins with relevant keywords
Leverage Idea Pins, monitor analytics and cross promote on other platforms for success!
Setting Up a Pinterest Business Account for Your Etsy Shop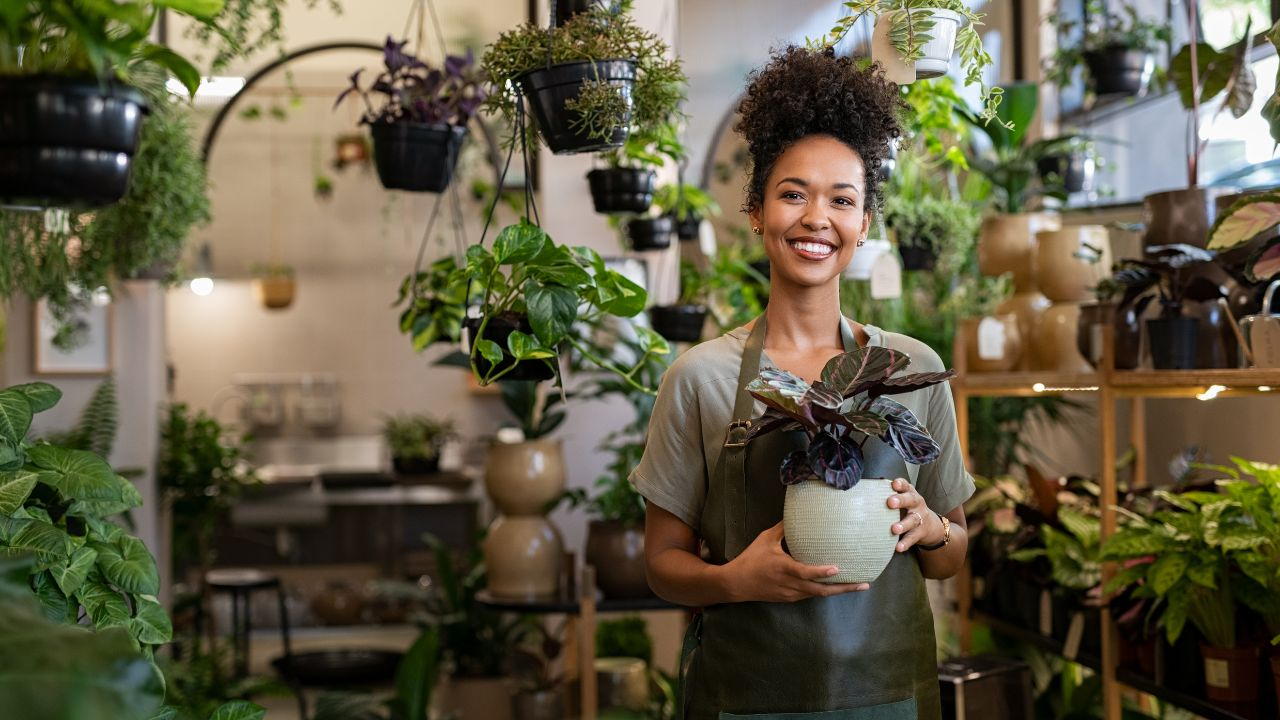 To initiate the process of leveraging Pinterest for your Etsy shop, a dedicated Pinterest business account is needed. This will allow you to showcase your Etsy listings and take advantage of the platform's features specifically designed for businesses. To set up your Pinterest business account, make sure your Pinterest username matches your Etsy business name and use the same profile picture or logo for seamless branding. Additionally, linking your Etsy account to Pinterest can help drive more traffic to your shop.
Now that you have your Pinterest business account, it's time to link it to your Etsy shop. Here's how:
Go to your Pinterest account settings.
Click on "Claim."
Select "Etsy."
Link your shop.
This action will enhance your Etsy shop's promotion on Pinterest while aiding Pinterest users in finding your products.
One way to gain inspiration and boost your chances of having your items pinned by Etsy is to explore Etsy's boards and sections. Recognizing where your products fit within their page enables you to utilize analogous keyword phrases in your pin titles and descriptions, enhancing your visibility in the Pinterest search results.
Lastly, don't forget to follow other Pinterest users and engage with their pins. This will not only help you gain inspiration, but also allow you to adjust your Pinterest settings and strategy accordingly to better promote your Etsy shop.
Optimizing Your Pinterest Profile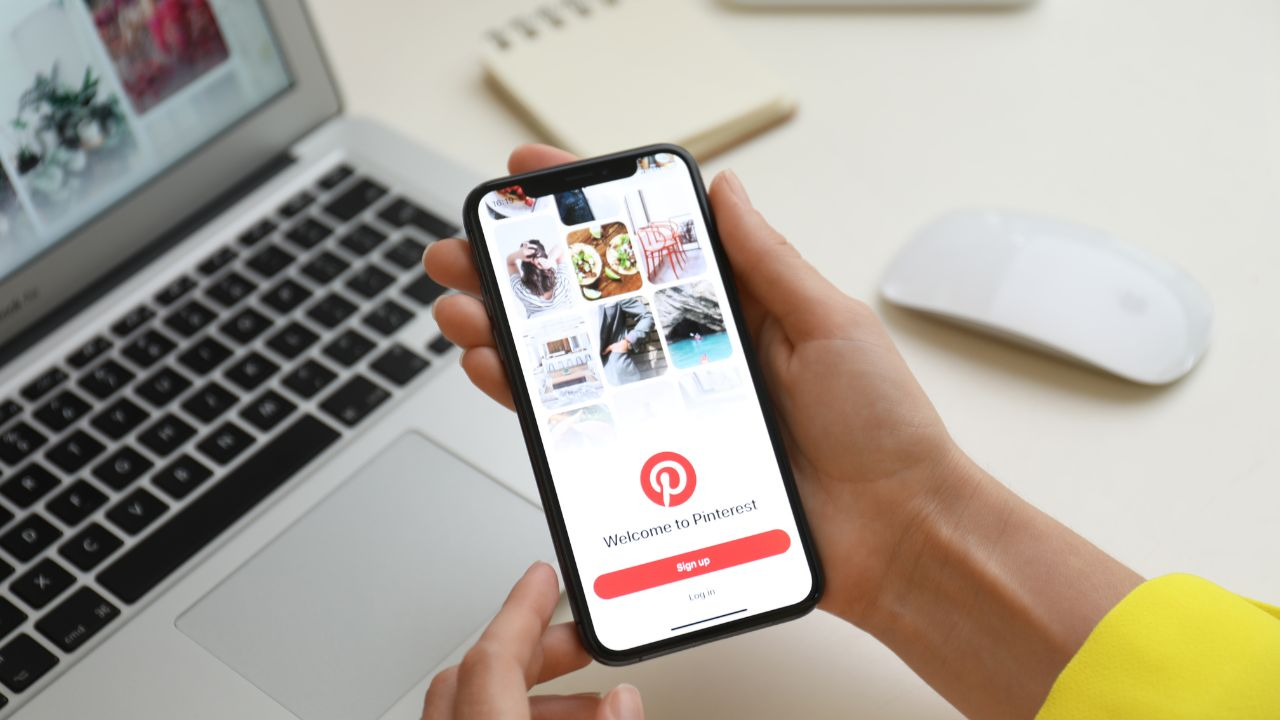 Your Pinterest profile is like a virtual storefront for your Etsy shop, and optimizing it is crucial for attracting potential buyers and increasing your visibility. Start by adding strategic keywords to your Pinterest name and description to make it more searchable. An attractive profile image, such as your Etsy shop logo, is also essential for creating a cohesive brand identity.
When crafting your Pinterest bio, consider including a captivating call-to-action that will encourage users to explore your Etsy shop further. Including relevant keywords in your profile description will maximize search visibility and draw in potential buyers.
To organize your pins effectively and provide a visually appealing profile to visitors, aim for at least 12-15 boards with distinct categories. Besides facilitating users' content browsing, it assists in promoting your Etsy shop from a business perspective rather than haphazardly pinning items on a personal account.
Lastly, remember to pin consistently and strategically. Generating multiple pins and boards with Pinterest keywords will bolster your Pinterest SEO, raising the chances of potential customers discovering your pins.
Creating Targeted Pinterest Boards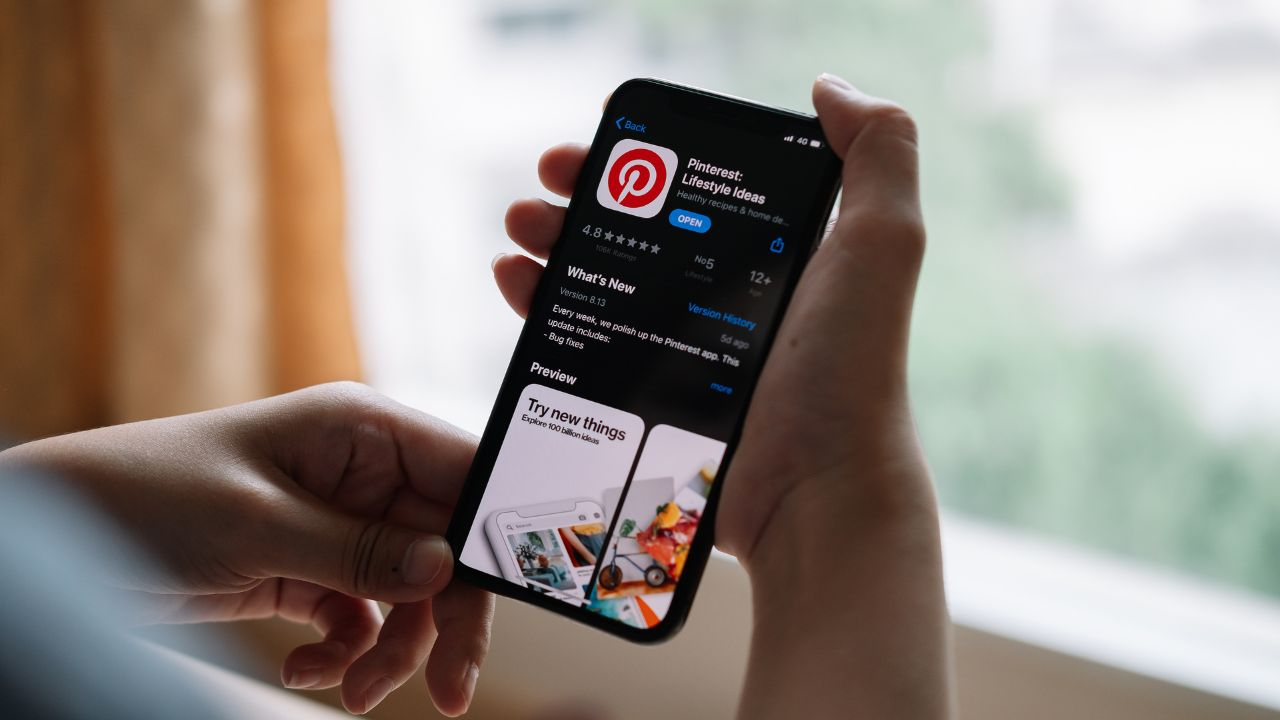 Maximizing your Pinterest marketing strategy involves creating targeted Pinterest boards that cater to specific niches or product categories in your Etsy shop. This not only makes your profile more organized, but also helps in increasing the chances of your pins being discovered through Pinterest search.
To ensure your boards are easily identifiable and related to your Etsy shop, craft an engaging title and description that includes relevant keyword phrases. This will help in driving more traffic to your Etsy shop and boosting your visibility on the platform.
Categorizing your pins within boards allows you to provide users with an engaging mix of content, showcasing both your products and other related content that adds value. Adjusting your boards according to customer interests elevates the possibility of their engagement with your pins and visits to your Etsy shop.
Group Boards
Group boards are a fantastic way to collaborate with other Pinterest users and share ideas on the same topic. Participating in group boards related to your Etsy shop's niche substantially broadens your reach and audience on Pinterest, giving you a chance to attract potential buyers following the board.
Not only do group boards help increase your visibility, but they also offer a chance for:
Collaboration and networking with other vendors
Cross-promotion and exposure to new customers
Ultimately driving more traffic and sales to your Etsy shop.
Joining group boards is a smart way to extend your pin reach and draw more people to your Etsy shop. So why not explore the world of group boards and start reaping the benefits today?
Tailor Boards to Customer Interests
Creating boards that cater to customer interests and preferences is a surefire way to keep your Pinterest feed engaging and appealing. Consider the specific interests of your target audience and create boards that resonate with their passions and needs.
For example, if your Etsy shop specializes in home decor, you could create boards like "Kitchen Wall Art," "Cozy Living Spaces," and "DIY Home Projects" to spark creativity and inspire potential customers. Diversifying your Pinterest board categories offers users a captivating mix of content that highlights your products and enriches their browsing experience.
Remember, tailoring your boards to customer interests increases the chances of them engaging with your pins and visiting your Etsy shop. So, take the time to understand your audience's preferences and create boards that cater to their interests.
Designing High-Quality Pins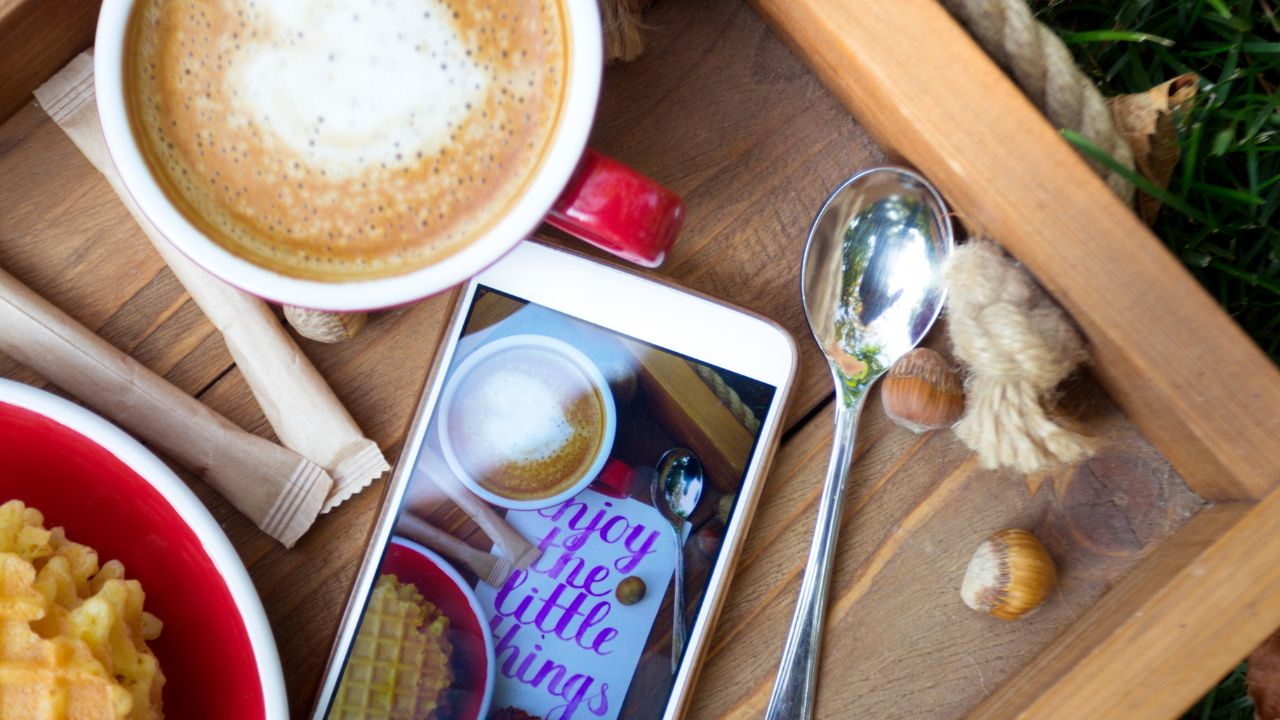 Designing visually appealing pins is crucial for drawing potential customers to your Etsy shop and boosting the likelihood of them clicking on your pins. For high-quality pins, make sure your images are optimally sized – like 1000x1500px or 1080x1920px – to create visually appealing pins. Incorporating branding elements, such as your Etsy shop logo or consistent color schemes, can also help create a cohesive look for your pins. This not only makes your pins more visually appealing, but also helps build brand recognition among Pinterest users.
One of the best tools for creating pin images is Canva, an easy-to-use online design tool that offers a wide range of templates and features to help you design eye-catching pins for your Etsy shop. Canva even has templates that are already the perfect dimensions for Pinterest, making it super easy to create pins that showcase your Etsy products effectively.
Pins should include a description and title. Additionally, the website link to your Etsy shop should also be included. Using relevant keywords in pin descriptions enhances search visibility and draws in potential buyers. Designing high-quality pins that display your Etsy products and optimizing your pin titles and descriptions sets you on the right path to enhancing your Etsy shop's visibility and sales.
Using Keywords in Pin Titles and Descriptions
Keywords play a crucial role in optimizing your pins for search visibility and attracting potential buyers to your Etsy shop. Incorporating relevant keywords in your pin titles and descriptions facilitates Pinterest users in discovering your content and products.
Finding the right keywords for your pins is simple. Just use the Pinterest search bar to look for relevant terms related to your product, and popular terms will be displayed in helpful boxes. Incorporating these keywords in your pin descriptions can help boost your visibility in Pinterest searches.
Remember, using creative and engaging words in your Pinterest pin descriptions will not only help with search visibility, but also make your content stand out among the competition. So, take the time to craft thoughtful descriptions that showcase the best qualities of your Etsy products.
Diversifying Pin Content
Keeping your Pinterest feed engaging and diverse is essential for capturing the attention of potential customers. One way to achieve this is by creating a variety of pin types, such as product pins, lifestyle pins, and promotional pins.
Product pins showcase your Etsy products directly, while lifestyle pins provide a more immersive experience by displaying your products in real-life settings. Promotional pins, on the other hand, can be used to highlight special offers, sales, or events related to your Etsy shop.
Diversifying your pin content allows you to offer a captivating mix of content that appeals to various Pinterest users and maintains a fresh and interesting feed. This, in turn, increases the likelihood of users engaging with your pins and visiting your Etsy shop.
Effective Pinning Strategies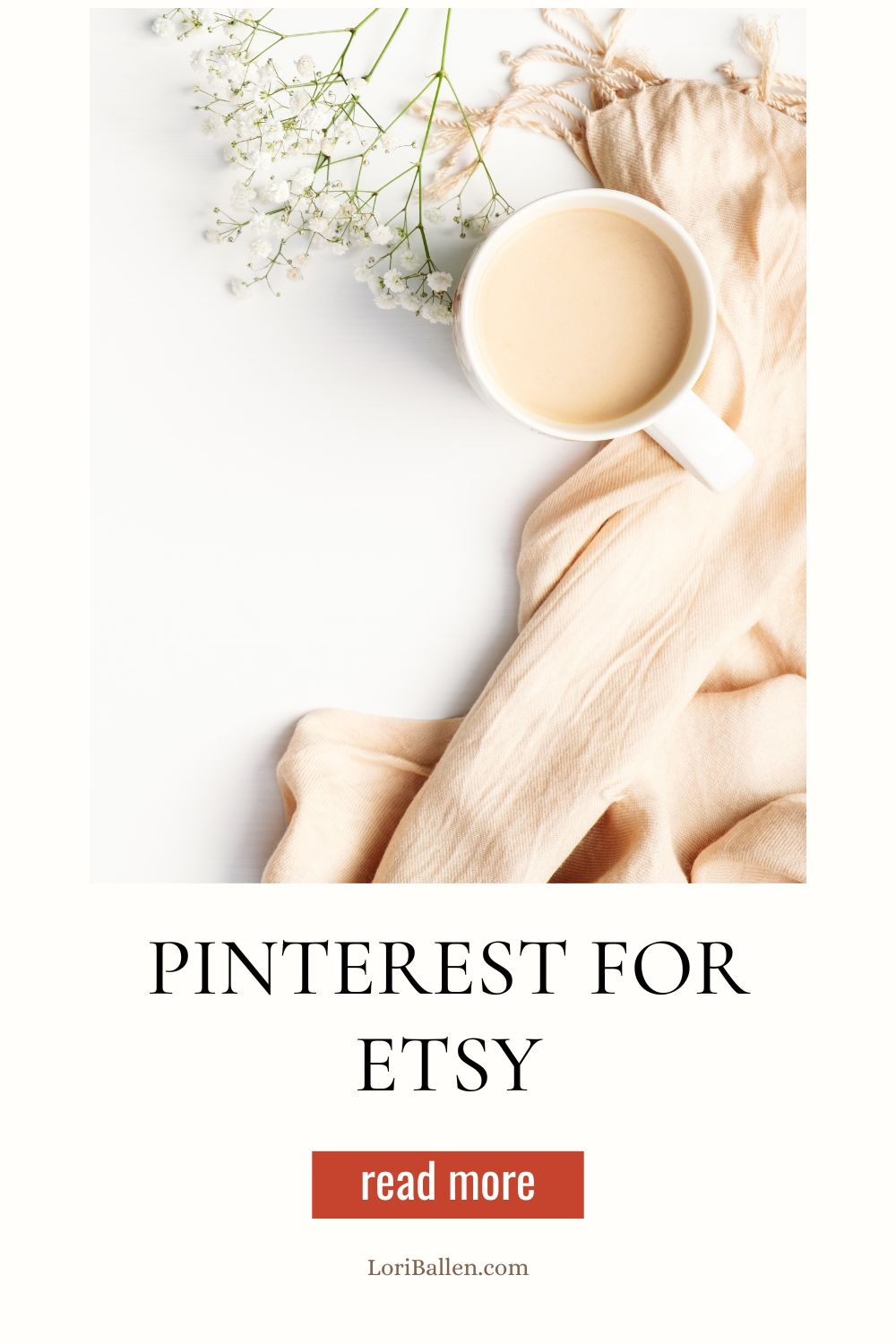 Now that you have your pins designed and your boards organized, it's time to focus on effective pinning strategies. Pinning every day, especially for new users, is a great start. Aim for 1-3 daily pins to ensure you don't overwhelm your followers.
Manual pinning is an effective way to promote your content on Pinterest by creating pins and strategically pinning them to a secret board, then later pinning them to multiple boards. However, if you prefer a more automated approach, using a tool like Tailwind can save you time and ensure that you're pinning consistently and strategically.
Tailwind is a powerful tool that allows you to plan your pins for the week or month, scheduling multiple Pinterest pins in one go. It also provides comprehensive analytics and insights into your performance, enabling you to perfect your pinning strategy for even better results.
Implementing effective pinning strategies that balance manual and automated pinning will pave the way to optimizing your Pinterest presence and increasing traffic to your Etsy shop.
Leveraging Idea Pins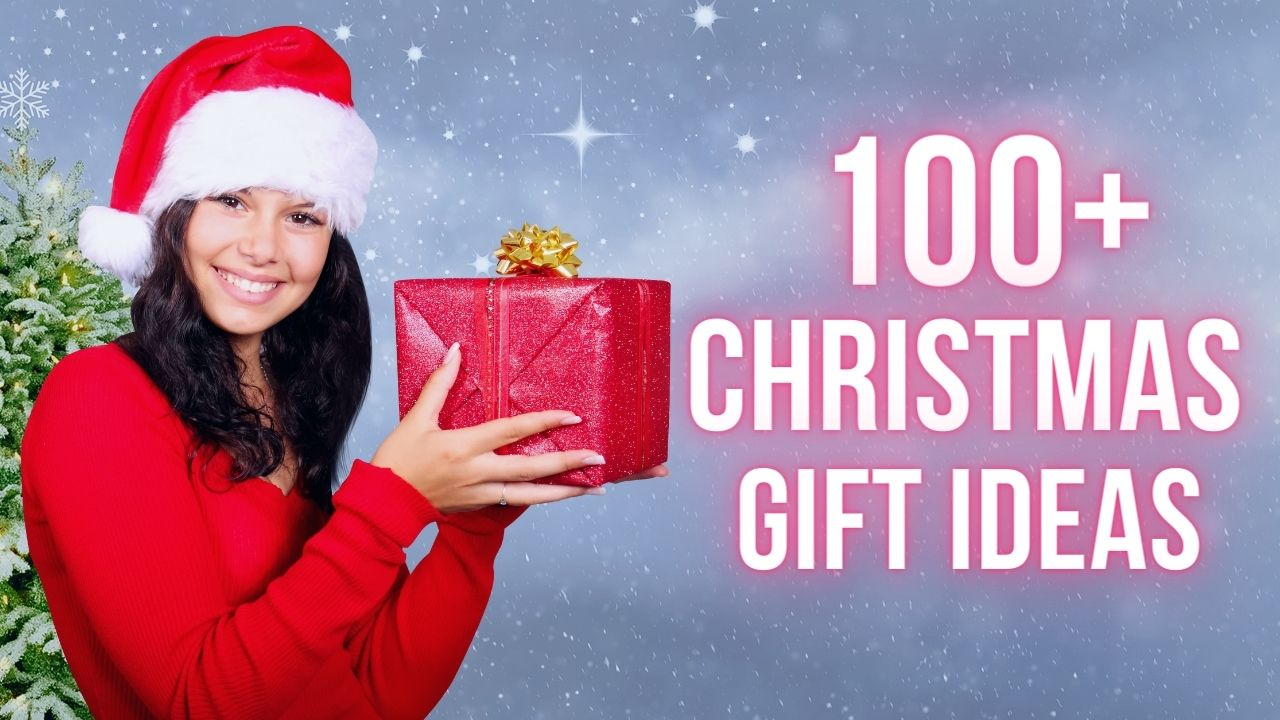 Idea Pins, Pinterest's latest feature, offer a unique opportunity to showcase your Etsy products and engage with potential customers in a more interactive way. These inspiring pins promote an idea or lifestyle, rather than just a product, allowing you to:
Connect with your target audience on a deeper level
Share your brand story
Provide valuable tips and tutorials
Show behind-the-scenes footage
Collaborate with influencers and creators
Drive traffic to your Etsy shop
Creating Idea Pins for your Etsy products can help you build an audience and generate interest when you share great content. Additionally, using Idea Pins in your Pinterest strategy can be a great way to gain followers who are passionate about your products and ideas.
Don't miss out on the potential of Idea Pins to boost your Etsy shop's visibility and reach. Start experimenting with this exciting feature and watch your Pinterest presence grow.
Monitoring Pinterest Analytics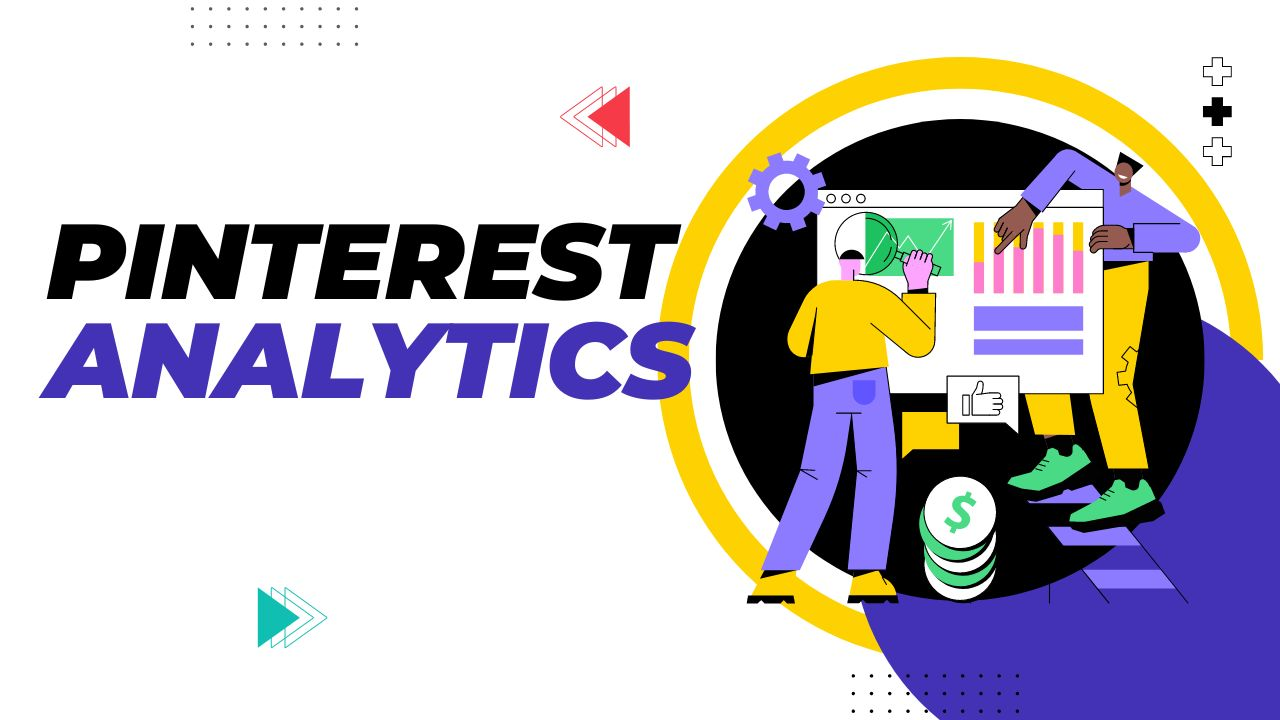 Tracking your Pinterest performance using analytics is essential for refining your pinning strategy and achieving better results. Monitoring your impressions, clicks, and saves provides valuable insights into your pins' performance and helps identify trends that can shape your strategy.
The analytics overview page offers a comprehensive look at your performance, including demographic data such as age, gender, and location of your audience. You can use this data to gain a deeper understanding of your audience and tailor your content to better suit their preferences.
By keeping a close eye on your Pinterest analytics and using this data to inform your pinning strategy, you can make data-driven decisions that lead to increased visibility, engagement, and sales for your Etsy shop.
Cross-Promotion on Other Social Media Platforms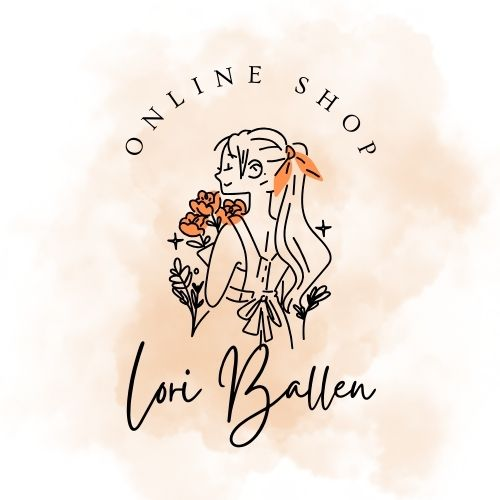 Cross-promoting your Pinterest content on other social media platforms, such as Instagram and Facebook, can significantly increase exposure and drive more traffic to your Etsy shop. Integrating your Pinterest marketing strategy with your existing social media presence enables you to connect with a broader audience and attract more potential customers.
For successful cross-promotion on Instagram, utilize relevant hashtags, post regularly, and leverage stories to connect with your followers. On Facebook, using relevant keywords, posting regularly, and considering the use of ads can help you reach a wider audience and boost your Etsy shop's visibility.
Measuring the success of your cross-promotion by tracking followers, likes, and shares on each platform, as well as the traffic driven to your Etsy shop, allows you to fine-tune your cross-promotion efforts for superior results.
Overcoming Common Challenges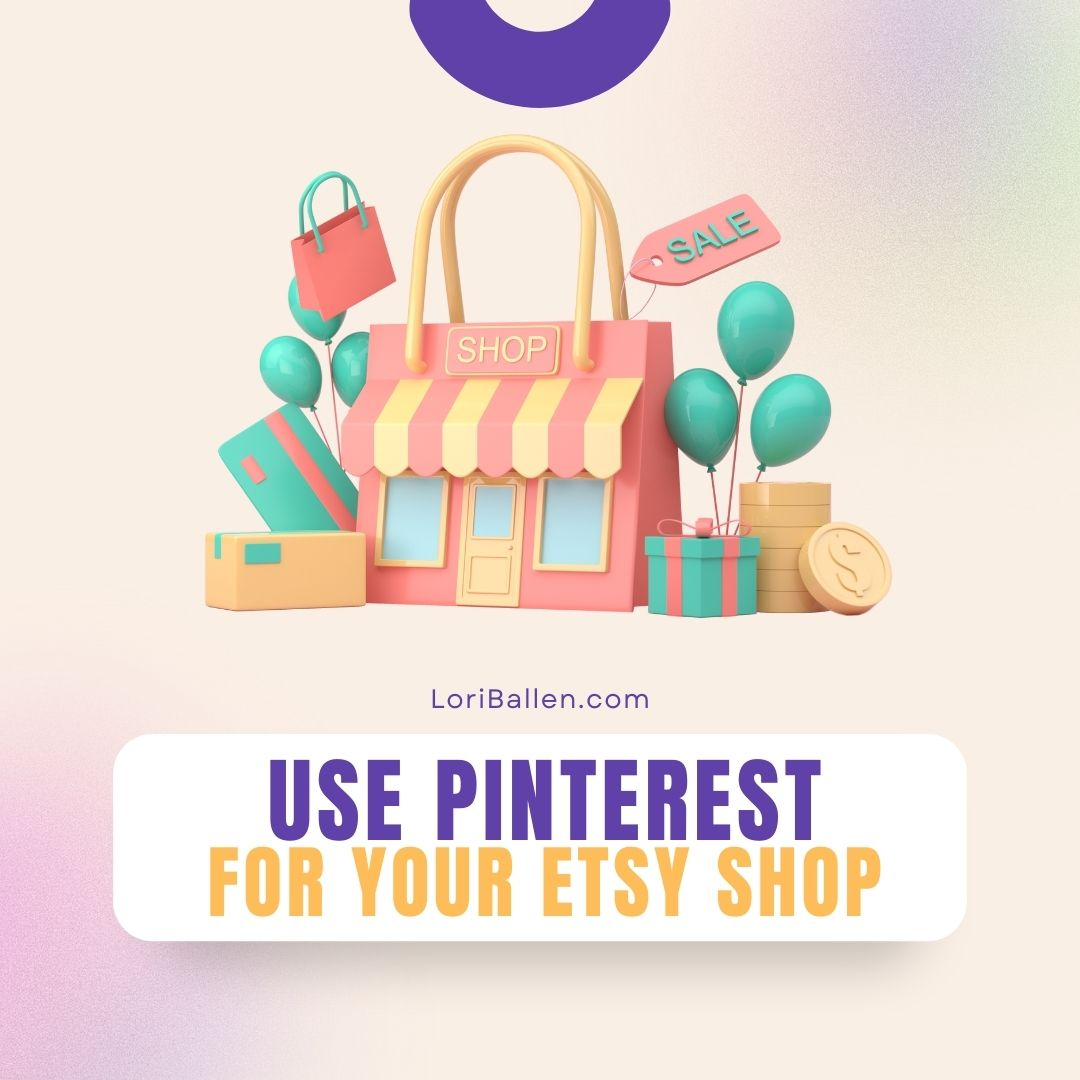 Etsy sellers often face challenges when using Pinterest for marketing, but with the right strategies, you can overcome these obstacles and succeed in promoting your Etsy shop. Some common opportunities include:
Claiming your Etsy shop on Pinterest
Taking advantage of Pinterest's image ratio to match Etsy listing images
Staying up to date with the latest Pinterest marketing strategies for Etsy shops
To claim your Etsy shop on Pinterest, follow these steps:
Create a business account on Pinterest.
Link your Pinterest account to your Etsy shop.
Keeping abreast of the most effective Pinterest marketing strategies for Etsy shops is quite straightforward. Here are some steps you can take.
Follow Pinterest marketing experts on social media.
Join Pinterest groups related to Etsy and marketing.
Read up on the latest Pinterest marketing trends to ensure you're always in the know.
Case Studies of Successful Etsy Shops on Pinterest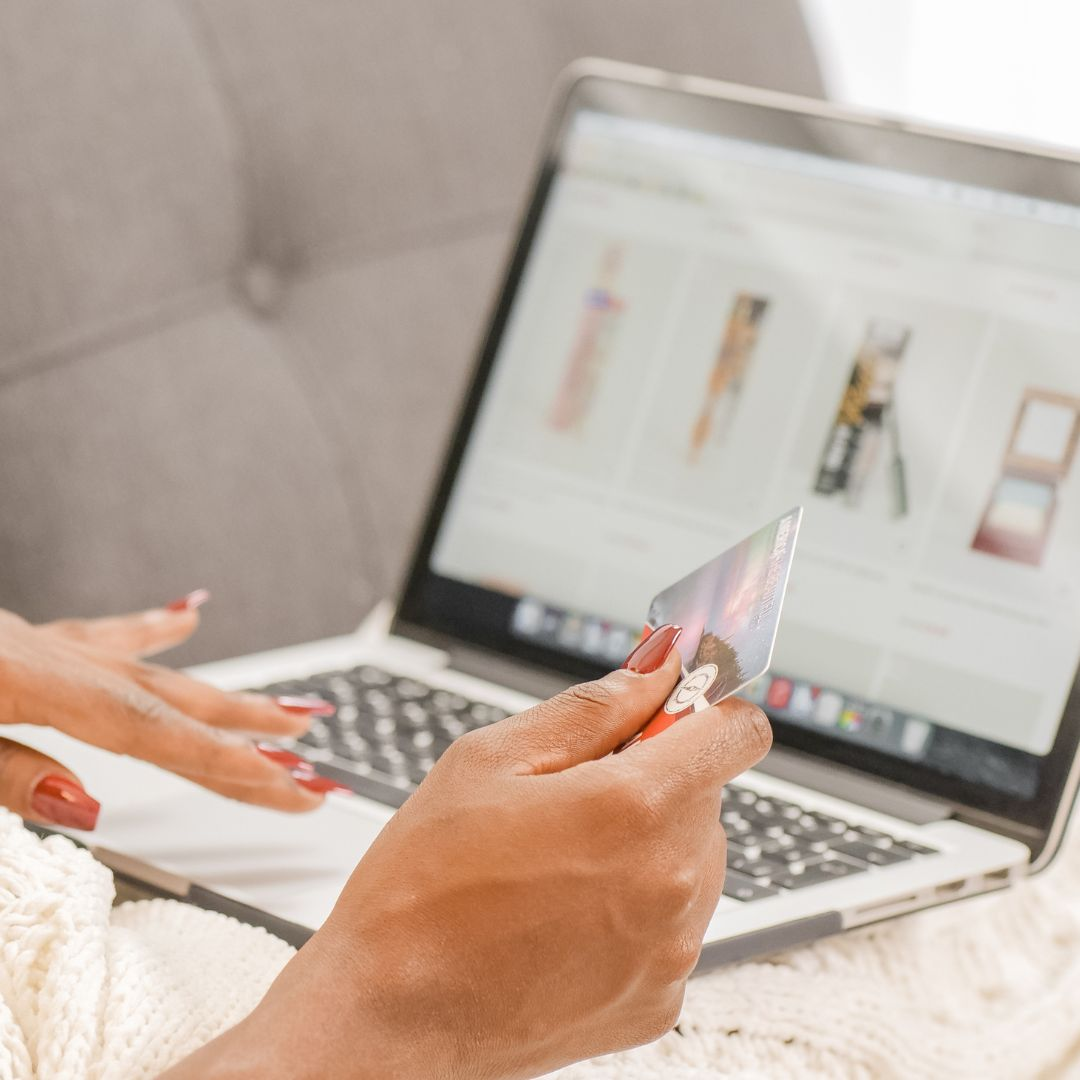 Learning from the success of other Etsy sellers who have effectively used Pinterest to boost their sales and visibility can provide valuable insights for your own shop. For example, the Etsy shop "The Crafty Fox" has leveraged Pinterest to increase their visibility and sales by crafting multiple pins for the same products, incorporating the Etsy logo in their pins, and inviting customers to share pictures with their products.
These successful Etsy shops offer key takeaways that you can apply to your own Etsy store to boost Etsy sales.
Utilize the Etsy logo in your Etsy shop pins
Create Etsy shop pins for the same products
Encourage customers to send pictures with your products to show real-life usage.
Selecting the ad objective that aligns with your goals when promoting your Etsy shop on Pinterest can also be a game-changer for your marketing efforts. By aligning with the right objectives and implementing the best practices discussed in this blog post, you can replicate the success of these flourishing Etsy shops on Pinterest.
Summary
In conclusion, using Pinterest to promote your Etsy shop can be a powerful way to increase your visibility, reach a wider audience, and ultimately boost your sales. By setting up a Pinterest business account, optimizing your profile, creating targeted boards, designing high-quality pins, and implementing effective pinning strategies, you can maximize the potential of this visual platform for your Etsy shop.
Don't forget to leverage Idea Pins, monitor your analytics, and cross-promote your content on other social media platforms to ensure your marketing efforts are well-rounded and successful. By overcoming common challenges and learning from successful Etsy shops on Pinterest, you can turn your Etsy shop into a thriving business.
Now that you're equipped with the knowledge and strategies needed to succeed on Pinterest, it's time to put these practices into action and watch your Etsy shop soar to new heights. Happy pinning!
Frequently Asked Questions
Is Pinterest effective for Etsy?
Pinterest is an effective platform for Etsy, as it can bring more traffic, awareness and sales to the shop. To use Pinterest effectively, one must have a basic understanding of pins, pinning, and how to create visually appealing imagery.
Pins are the images that are posted on Pinterest, and they are the main way to share content. Pinning is the act of adding a pin to a board, and it is important to do so.
How do I integrate Pinterest with Etsy?
Integrating Pinterest with Etsy is easy: go to your Pinterest account settings, click "Claim" in the left-side navigation, then select "Etsy", log into your Etsy shop and allow access.
By doing this, you can successfully link your Etsy shop to your Pinterest account.
How to promote etsy shop?
Promoting your Etsy shop can be done through creating an effective marketing strategy, optimizing your shop, using both on-site and off-site ads, leveraging social media marketing, reposting listings, and encouraging word-of-mouth advertising.
Optimizing your existing listing, increasing the number of listings, and researching keywords for your Etsy products are important too!
How to promote etsy shop on pinterest?
Promote your Etsy shop on Pinterest by picking the right pins, choosing an advertisement objective, targeting the right audience, setting a budget, selecting ad placement, adding keywords, and launching your ad.
Start selling now!
What are some tips for optimizing my Pinterest profile?
Optimize your profile by adding keywords to your name and description, use a great profile image, and create 12-15 boards to categorize your content.