Are you ready to turn your passion into profit by selling on Etsy? In this comprehensive guide, we'll walk you through everything you need to know to set up, optimize, and grow your Etsy business using "Etsy for sellers" strategies. From creating your shop and listing your products to marketing and promoting your shop, this ultimate guide will equip you with the knowledge and tools you need to excel in the Etsy marketplace.
Key Takeaways
Set up an Etsy shop with a memorable name and engaging description to create a successful online business.
Utilize the features of the Etsy Seller App for efficient shop management, communication with customers, performance optimization and improved customer shopping experience.
Implement strategies such as product expansion, networking and utilizing seller resources to grow your business on Etsy.
Getting Started: Setting Up Your Etsy Shop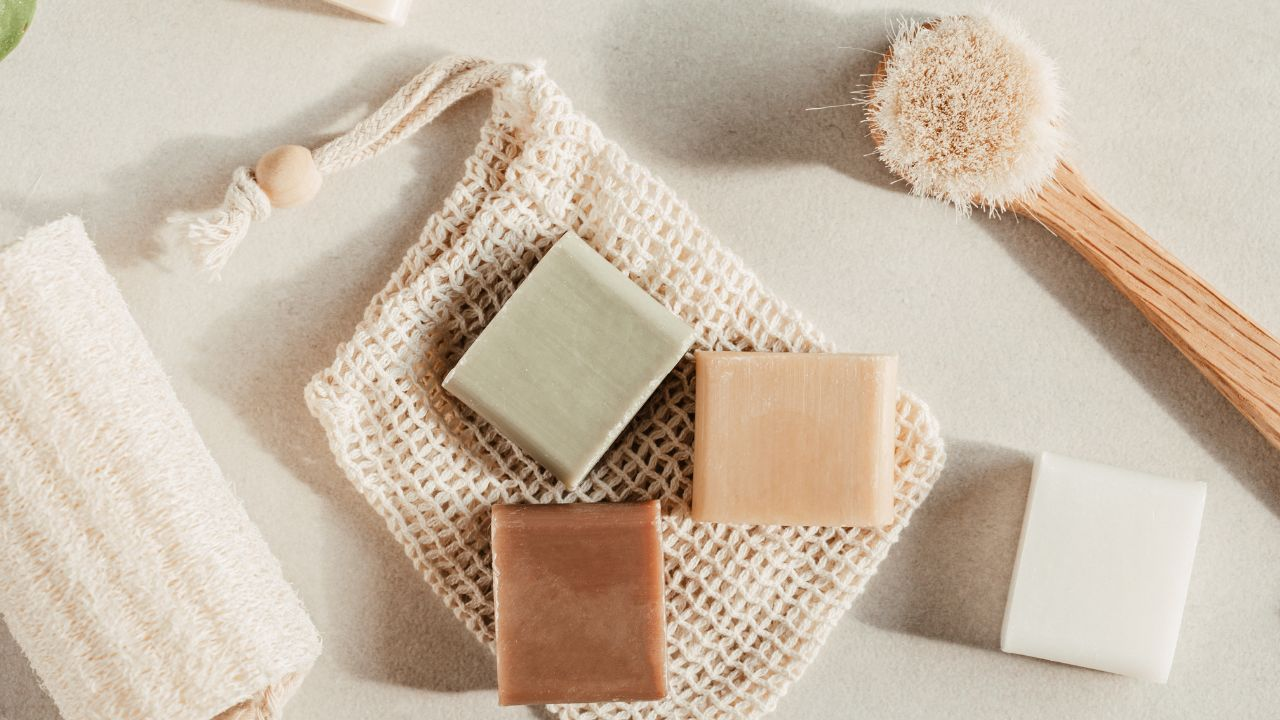 Starting your Etsy journey involves initially setting up your shop. This crucial step involves selecting a memorable shop name, creating an account, and crafting an enticing shop description.
By carefully considering these foundational elements, you lay the groundwork for a successful and thriving online shop that attracts customers and keeps them coming back for more.
Shop Name Selection
Your shop name is your initial impression on potential customers; thus, it's crucial to select a name that stands out and mirrors your brand. Think of names that encapsulate the essence of your products and resonate with your target audience.
For inspiration, consider successful Etsy shop names like SimplyChic, CraftyCactus, and RusticRoots. Choosing an appealing and SEO-friendly shop name enhances the chances of customers discovering and recalling your shop.
Account Creation
After selecting your shop name, it's time to create your Etsy account. To do so, visit Etsy.com and click on "Sign in" in the upper right corner. Fill out the registration form with your email address or choose "Continue with Google" or "Continue with Facebook".
Once you've completed the registration process, verify your Etsy account and navigate to the "Open your shop" option to begin setting up your shop. Remember, there's a listing fee of $0.20 USD per item listed for sale, but no monthly fees to run your Etsy shop.
Shop Description
An engaging shop description is vital for attracting customers and showcasing your brand's story. To craft a compelling description, follow these steps:
Start with an attention-grabbing opening line.
Introduce the product and emphasize its unique qualities.
Use persuasive language to demonstrate the value of the product.
Express your brand's personality through your writing style.
Be succinct and address the buyer directly.
Include specifics like product measurements.
By following these guidelines in our ultimate guide, you can create a shop description that effectively captures the attention of potential customers and highlights the value of your products.
Conclude with a link directing buyers to your shop, ensuring that your description doesn't exceed the 5000 character limit.
Navigating the Etsy Seller App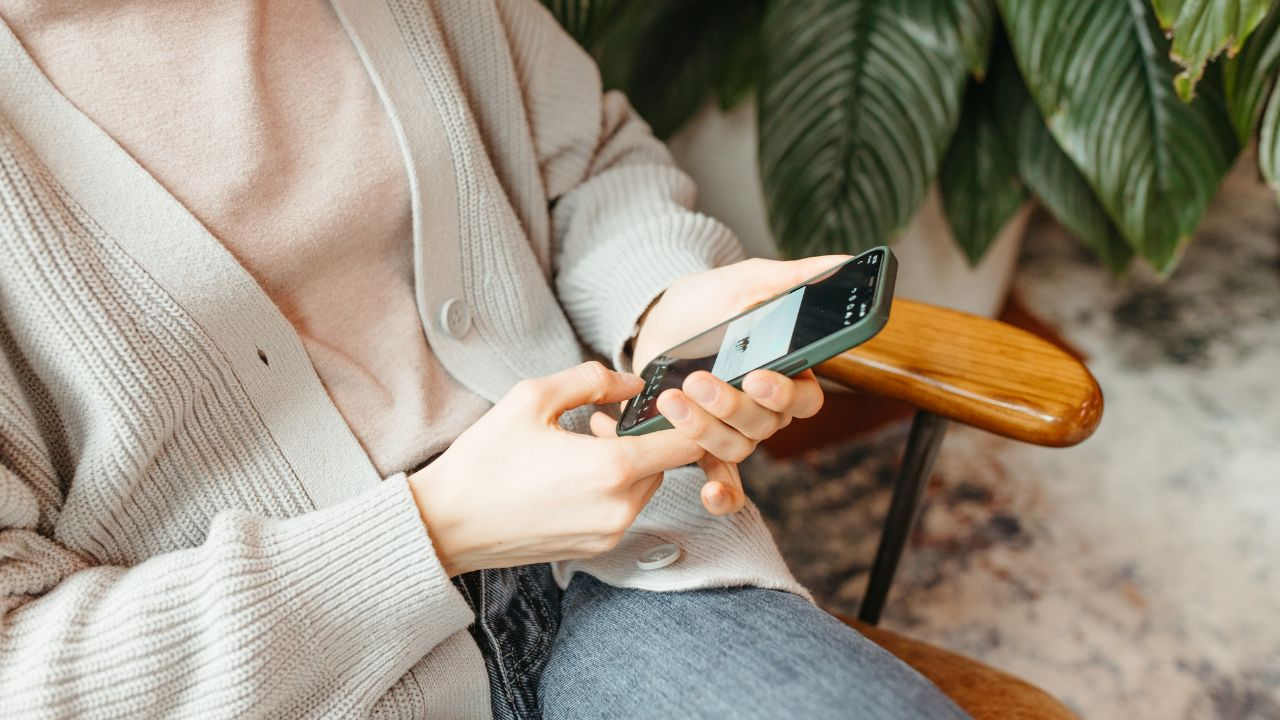 Once your shop is established, effective management becomes pivotal for success. The Etsy Seller App is an invaluable tool that simplifies:
Inventory management
Listing management
Order tracking
And more
Compatible with both Android and iOS operating systems, the app enables you to stay connected with your Etsy business wherever you go.
The app facilitates adding new products, modifying existing listings, and maintaining records.
App Features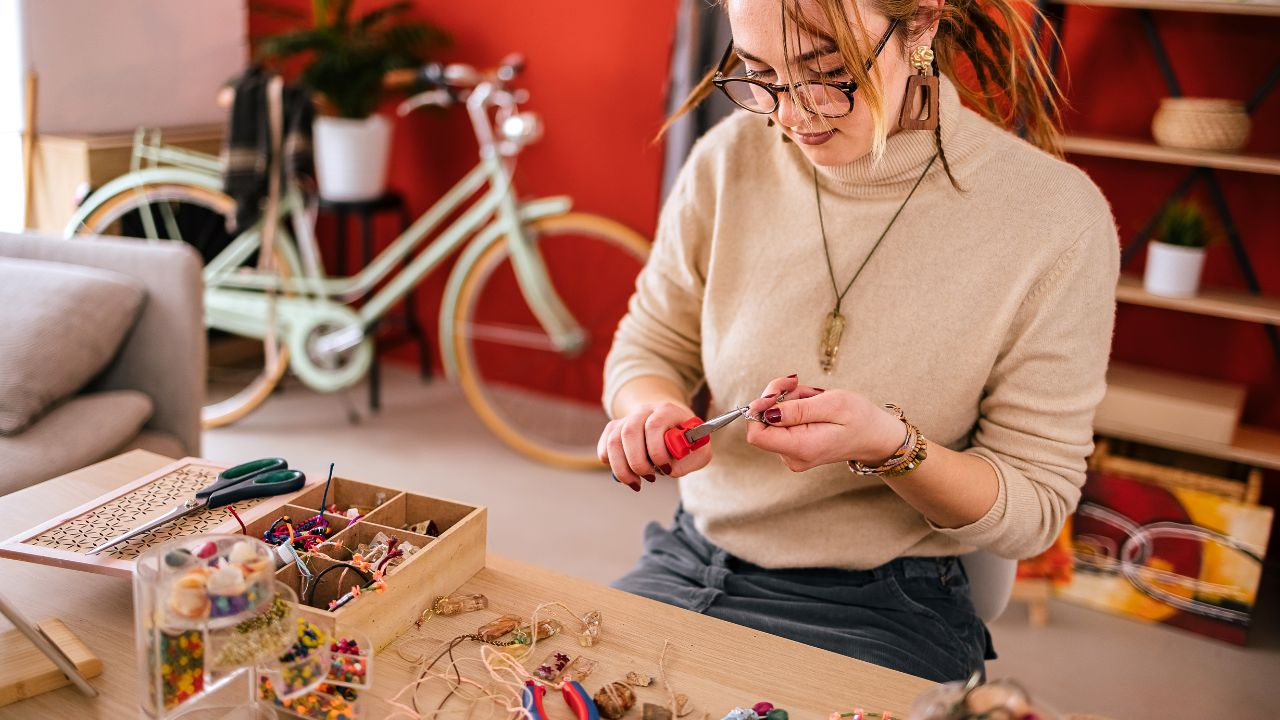 The Etsy Seller App boasts an array of features to help you manage your shop effectively. With a user-friendly interface, you can easily add, edit, and renew listings, manage photos and videos, and track orders.
The app also offers valuable insights into your shop's performance and allows you to:
Communicate with customers through the Messages feature
Track and analyze your shop's performance metrics
Optimize your Etsy business
Improve your customers' shopping experience
Maximizing these features can optimize your Etsy business and improve your customers' shopping experience.
Downloading and Installing the App
To get started with the Etsy Seller App, simply download it from the App Store or Google Play Store, depending on your device. Once downloaded, install the app and sign in with your Etsy account.
Keep in mind that the app may require certain permissions, such as access to your Etsy account, notifications, and storage on your device.
Listing Your Products on Etsy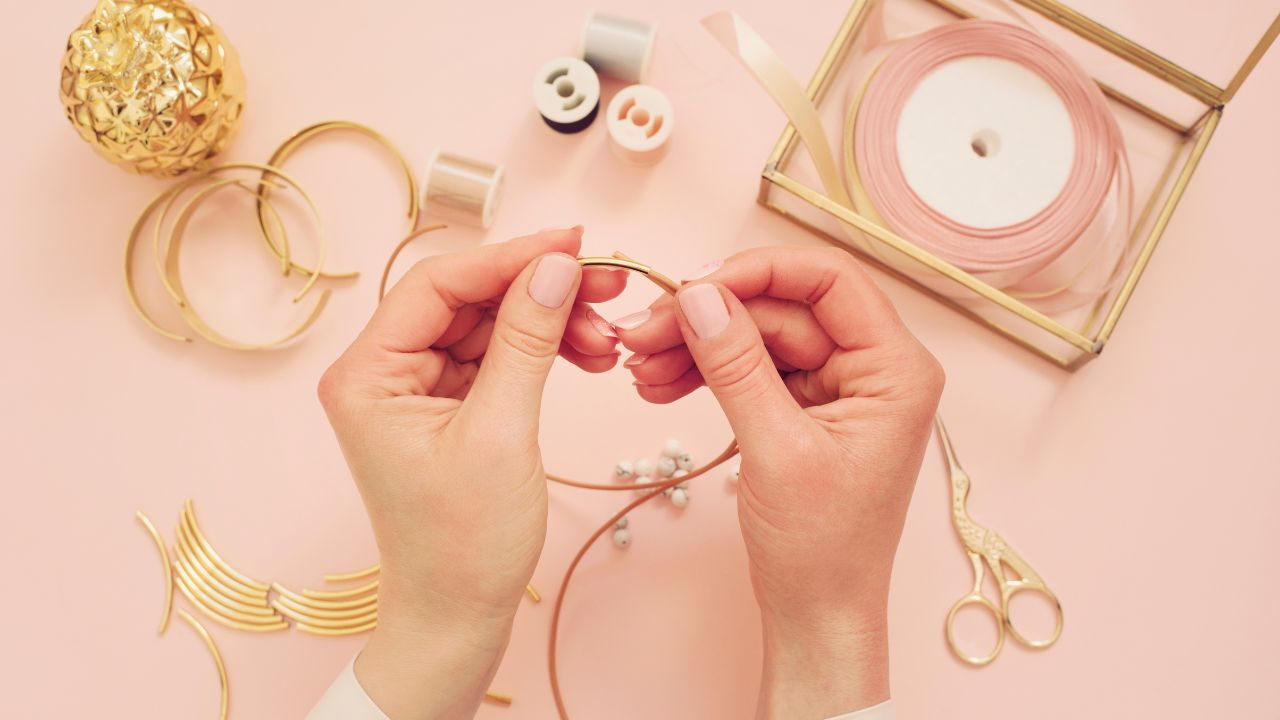 A crucial part of selling on Etsy involves effective product listing. This involves not only creating captivating listings but also optimizing them for Etsy's search algorithm, which is essential when you want to sell on Etsy.
This section will cover:
The significance of product photography
The art of writing compelling descriptions
The implementation of pricing strategies that balance profitability with competitiveness
Product Photography
High-quality product photography plays a crucial role in attracting potential customers and showcasing your products. Clear, well-lit images that display the product's features and benefits provide customers with a clear understanding of what they're purchasing.
Additionally, visually appealing images can elevate the overall shopping experience and increase the likelihood of a sale. To achieve professional results, consider using a setup comprising three softbox lights, an overhead light, and at least two sidelights.
Writing Compelling Descriptions
Creating captivating product descriptions is key to highlighting your products' unique features and benefits. To write a compelling description, you should:
Start with an attention-grabbing opening line.
Use persuasive language to entice customers.
Maintain a consistent writing style that reflects your brand's personality.
By following these tips, you can create product descriptions that effectively sell your products and engage your customers.
Make your descriptions succinct and legible, and address the buyer directly to establish a personal connection. Remember to include the product's exact measurements and use clear, concise language throughout.
Pricing Strategies
Setting competitive, yet profitable prices is fundamental for succeeding on Etsy. Some effective pricing strategies include:
Tiered pricing
Prestige pricing
Dynamic pricing
Organizing fees
Combining pricing methods
Keep in mind Etsy's fee structure when setting your prices, which includes a transaction fee of 6.5% of the displayed price for each listing, plus the amount charged for shipping and gift wrapping, and a flat fee of $0.20 per listing.
Managing Payments and Shipping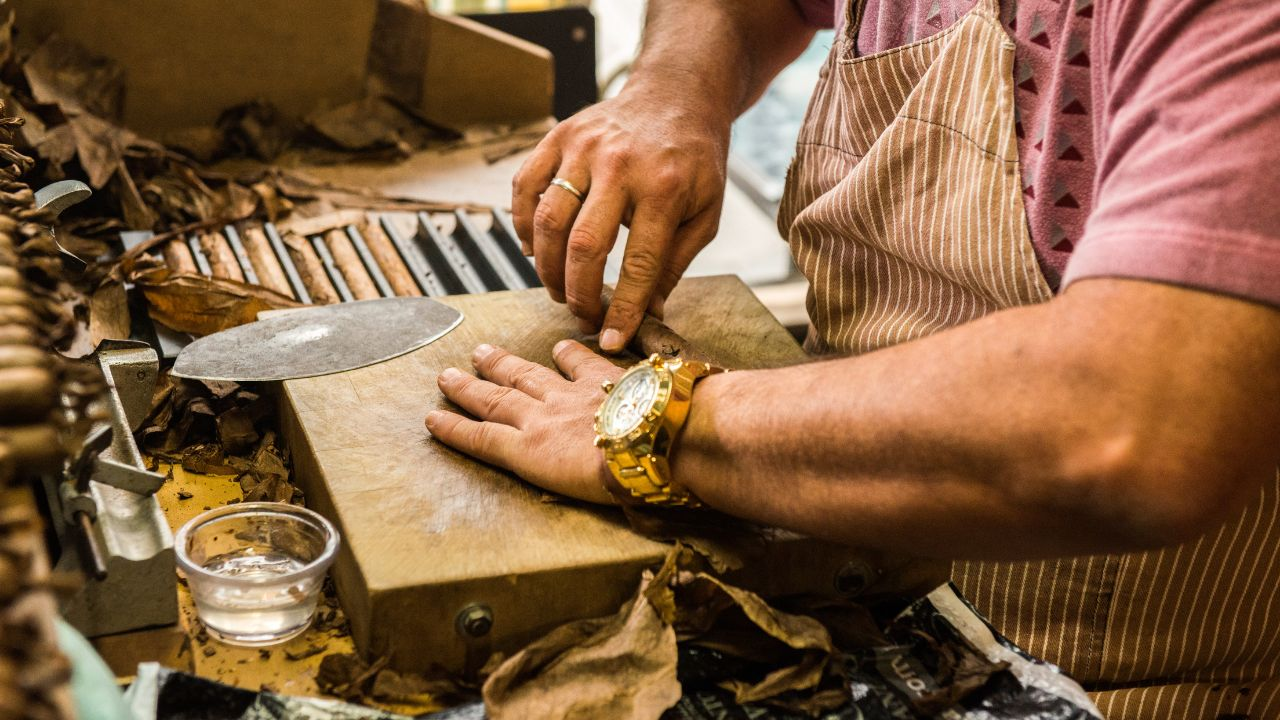 Streamlined management of payments and shipping is critical for an uninterrupted customer experience. In this section, we'll discuss the ins and outs of Etsy Payments, including fees and payout schedules.
Various shipping options, including shipping labels, are available to ensure your products reach their destination in a timely and cost-effective manner.
Etsy Payments
Etsy Payments is the primary method of payment for transactions on the platform, offering a range of payment options and allowing buyers to pay in their local currency. When enrolled in Etsy Payments, the funds from sales are deposited directly into your bank account.
The platform accepts various payment methods, including:
Credit cards
Debit cards
Etsy Gift Cards
Etsy Credit
Etsy Coupon
Bank transfer services
PayPal
Be aware of the associated fees and consider your preferred payout schedule, with options for daily, weekly, biweekly, or monthly deposits.
Shipping Options
Choosing the optimal shipping options, considering your products and location, is vital for customer satisfaction. Some popular shipping options on Etsy include:
USPS
FedEx
Canada Post
Global Postal
Royal Mail
When determining shipping prices, consider the total weight and dimensions of the order, the buyer's address, the shipping service selected, the item price, and any shipping upgrades provided.
Selecting the right shipping options guarantees efficient and cost-effective delivery to your customers.
Marketing and Promoting Your Etsy Shop
Strategically marketing and promoting your Etsy shop is key to drawing in new customers and keeping the existing ones. In this section, we'll delve into:
Tips for optimizing your shop and listings for Etsy's search algorithm
Utilizing social media platforms to promote your shop
Encouraging customer reviews and ratings to boost credibility and sales
Optimizing your shop and listings for Etsy's search algorithm is an important step
Etsy Search Optimization
Enhancing your shop and listings for Etsy's search algorithm is vital to boost visibility and draw in potential customers. To improve your search rankings, incorporate relevant keywords into your product titles, tags, and descriptions.
Regularly updating your listings with pertinent keywords, maintaining an up-to-date shop, and building high-quality backlinks can also aid in improving your ranking. Keep in mind that positive reviews and high star ratings can bolster your shop's credibility and potentially influence search placement.
Social Media Promotion
Social media platforms, such as Instagram and Facebook, can be invaluable tools for promoting your Etsy shop and engaging with customers. Consider:
Creating separate business accounts for your Etsy shop
Linking your shop in your profile
Sharing visually appealing content that showcases your products.
Engage with your audience through comments, likes, and direct messages, and use relevant hashtags and captions to increase the visibility of your posts.
Customer Reviews and Ratings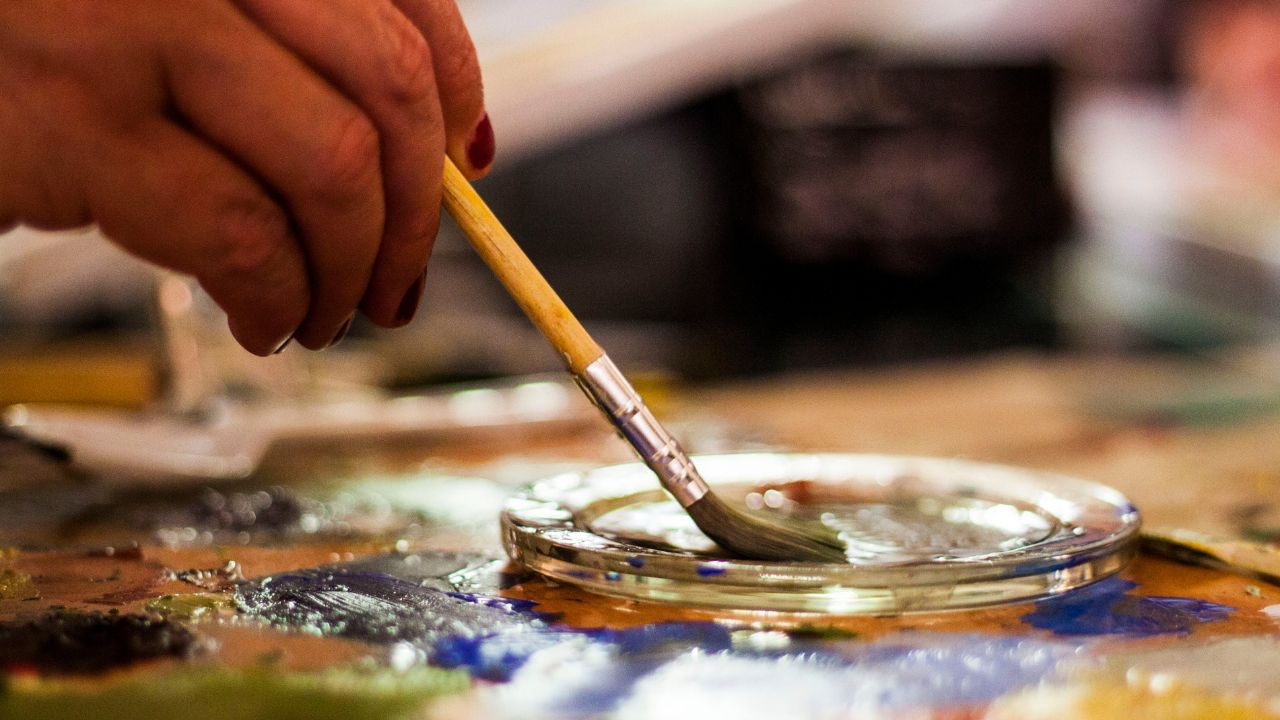 Promoting customer reviews and sustaining a high rating is crucial for establishing trust and credibility among potential buyers. Positive reviews can influence purchasing decisions and impact your shop's visibility in search results. To encourage reviews, consider offering exceptional customer service, following up with buyers after a purchase, and politely requesting feedback.
Remember that each positive review contributes to your shop's overall reputation and can ultimately lead to increased sales.
Growing Your Etsy Business
Growing your Etsy business demands consistent effort, adaptability, and a readiness for evolution. In this section, we'll explore strategies for growing your business, such as expanding product offerings, networking with other Etsy sellers, and utilizing Etsy's seller resources.
By implementing these strategies, you can achieve long-term success and continued growth in the Etsy marketplace.
Expanding Product Offerings
For small business growth, consider regularly broadening and diversifying your product range to grow your business. Conduct market research, consult Etsy shop ideas and inspiration lists, and collaborate with other brands or shops to develop new products.
Presenting a more diverse product range across various categories can draw in new customers while keeping the existing ones intrigued by your shop.
Networking with Other Etsy Sellers
Building connections with other Etsy sellers can provide valuable support and collaboration opportunities. Join Etsy teams, participate in forums, and engage with popular accounts in your niche to exchange resources, information, and advice.
Networking can also lead to collaboration on product creation, partnerships, and increased exposure for your shop.
Utilizing Etsy's Seller Resources
Etsy provides an abundance of resources for sellers, including:
Seller tools
Educational materials
A seller handbook
Forums
Teams
A seller newsletter
Make the most of these resources to stay informed on the latest Etsy news, improve your skills, and connect with other sellers.
You can also participate in webinars and explore the seller handbook for valuable insights and guidance on growing your Etsy business.
Summary
In conclusion, setting up, optimizing, and growing your Etsy business is an ongoing process that requires dedication, adaptability, and a well-rounded strategy. By following this ultimate guide, you can create a thriving Etsy shop that attracts and retains customers, optimizes listings for search visibility, and leverages marketing and promotional tactics to boost sales. With the right tools, resources, and mindset, you can turn your passion into profit and achieve long-term success on Etsy.
Frequently Asked Questions
How much does Etsy cost as a seller?
Etsy charges a listing fee of $0.20 and a transaction fee of 6.5% of the total cost (including shipping and gift wrapping) for each item sold.
Is Etsy a good place for sellers?
With high profit margins and overhead costs to consider, Etsy can be a profitable place for sellers. However, you should research The Most Profitable Crafts to Sell before making any decision.
What are some of the most successful product categories on Etsy?
Jewelry, paper and party supplies, home decor, weddings, bags and purses, stickers, and craft supplies are some of the most popular and profitable product categories on Etsy.
How can I optimize my Etsy shop and listings for search visibility?
Incorporate relevant keywords into your product titles, tags, and descriptions, and regularly update your listings with pertinent keywords to optimize your Etsy shop and listings for search visibility.
What are some effective pricing strategies for Etsy sellers?
Effective pricing strategies for Etsy sellers include tiered pricing, prestige pricing, dynamic pricing, organizing fees, and combining pricing methods.