In the ever-evolving world of influencer marketing, securing lucrative brand deals is the holy grail for content creators. As a micro-influencer, diving into the vast sea of brand sponsorships can be overwhelming, but fear not! This comprehensive guide will provide you with the tools, tips, and strategies you need to navigate the landscape of brand deals, establish meaningful partnerships, and, ultimately, boost your revenue. Get ready to embark on a thrilling journey to unlock your full potential in the realm of influencer marketing!
Key Takeaways
Maximizing potential on influencer marketing platforms is key to securing lucrative brand deals.
Create an adaptable media kit with content formats, platforms and metrics from successful collaborations.
Leverage social media for brand exposure, network with other influencers and negotiate fair compensation for your services.
Maximizing Your Potential on Influencer Marketing Platforms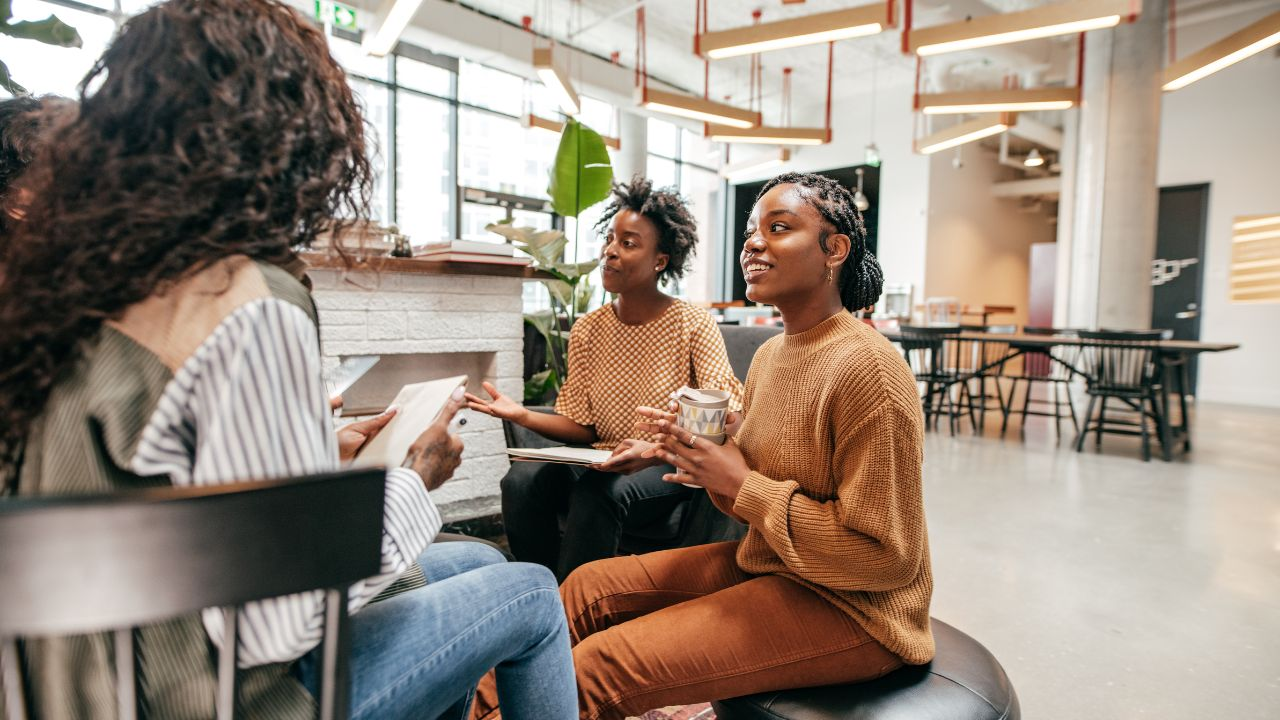 The first step to landing your dream brand deals is to maximize your potential on influencer marketing platforms. These platforms act as a bridge between content creators and brands, facilitating collaborations and paving the way for lucrative opportunities. With the influencer marketing market size growing exponentially in recent years, it's the perfect time to invest in your online presence and make your mark on the industry.
Significant steps in enhancing your online visibility to brands include picking the suitable platform, refining your profile, and customizing your media kit. By doing so, you increase your chances of being selected for brand campaigns and earning revenue from branded content videos and other types of sponsored content.
Choosing the Right Platform
Selecting the appropriate influencer platform is pivotal for connecting with your target audience and achieving desired objectives. Platforms like LTK, Fohr, and Aspire cater to content creators with varying niches and audience sizes, making it easier for you to find the perfect fit. To sign up for these platforms, you'll need a minimum of 1,000 followers on your primary posting platform or a comprehensive portfolio of work dating back at least six months.
Choosing a suitable platform grants you access to beneficial tools like analytics, content search capabilities, and follower testimonials. These resources can help you understand your audience demographics, allowing you to create content that resonates with them and ultimately attracts the attention of potential brand partners.
Optimizing Your Profile
A finely-tuned profile could be the ticket to unlocking brand collaborations on influencer marketing platforms. Start by selecting a high-resolution profile picture that showcases your face and conveys your personal brand. Additionally, consider using a preset on Instagram to create a unified and professional aesthetic, which can result in increased opportunities for brand collaborations.
Maintaining consistency also plays a key role in achieving success on influencer platforms. By regularly updating your profile with fresh content and staying up-to-date with platform trends, you can boost your visibility and increase your chances of securing brand sponsorship opportunities.
Building a Compelling Media Kit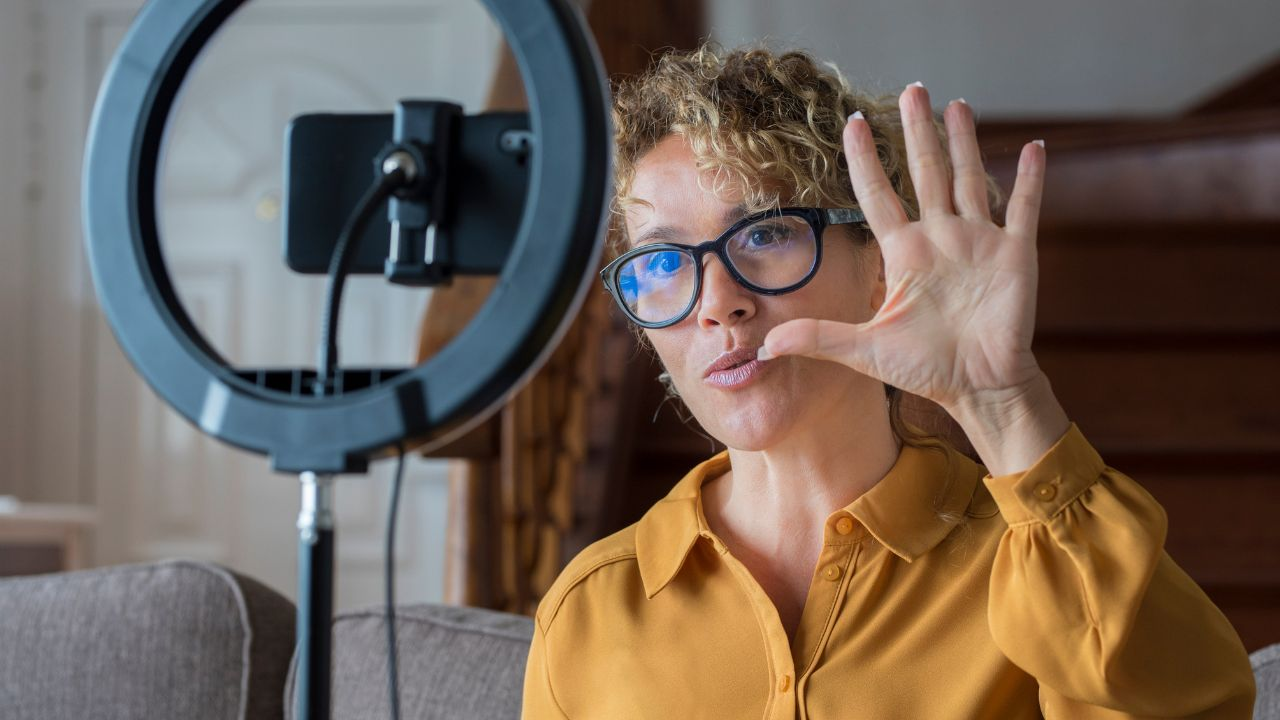 An expertly assembled media kit serves as your ace in the hole for attracting brand deals. This document highlights your work, skills, and achievements, allowing potential brand partners to get a comprehensive understanding of your value proposition. Your media kit should include:
A bio
Visuals
Work samples
Social media or blog screenshots
Featured skills
A list of services, such as branded content creation
In crafting a compelling media kit, here are some tips to keep in mind:
Make it visually striking and underscore your unique strengths and capabilities.
Keep it up-to-date with accurate information about your followers.
Include any press coverage or accolades you have earned.
This makes it easier for brands to assess your suitability for collaborations and increases your chances of securing paid opportunities.
Tailoring Your Media Kit for Different Brands
Showcasing your adaptability to brands is indispensable for securing a wide range of brand partnerships. To do so, showcase a variety of content formats and platforms in your media kit, such as photos, videos, and blog articles. Be sure to highlight your presence on popular platforms like Instagram, YouTube, and TikTok.
Additionally, emphasize the success of your previous collaborations by including relevant metrics and testimonials. This helps brands gain insight into your capabilities and the types of content you can create, ultimately increasing your chances of securing lucrative brand deals.
Following Up with Brands
Following up with brands after sending your media kit is important for maintaining their interest and finalizing deals. It's generally recommended to follow up within 3-7 days of sending your media kit.
In the event of rejection or silence from a brand, remain professional and polite in your communication. Take the opportunity to request feedback from the brand, gaining insight into their perspective and further enhancing future collaborations.
Crafting Engaging Sponsored Content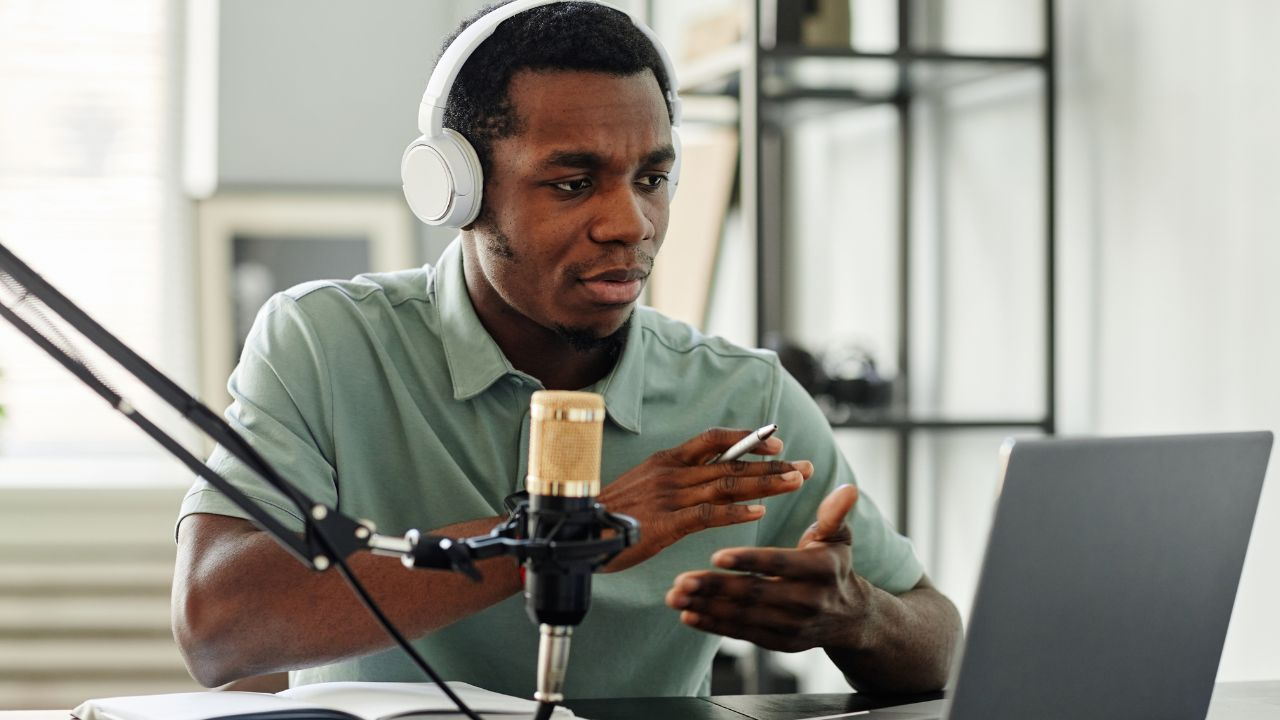 Crafting captivating sponsored content lays the foundation for productive collaborations with brands. To ensure your content resonates with your audience and meets brand expectations, consider the following tips:
Stay attuned to the interests and values of your target audience.
Prioritize value-adding content over product promotion.
Keep your content concise and captivating.
By following these guidelines, you can create sponsored content that engages your audience and delivers results for brands.
Additionally, consider utilizing storytelling techniques to craft content that truly stands out. By creating content that speaks to your audience on a deeper level, you increase the likelihood of securing future brand partnerships and expanding your reach as an influencer.
Balancing Promotional and Organic Content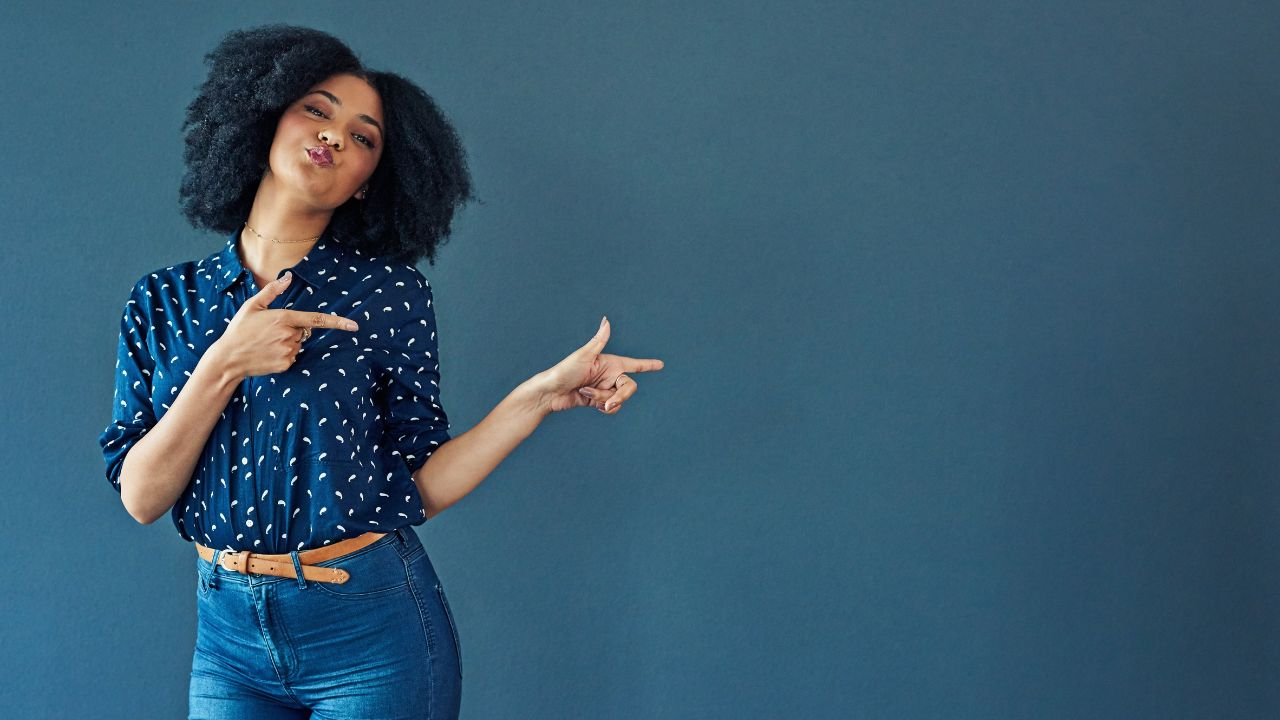 Striking a balance between promotional and organic content is vital to uphold authenticity and retain audience trust. It's generally recommended that campaigns contain one sponsored post for every three to four organic posts. This ensures that you're not overly focused on self-promotion while continuing to showcase your unique brand identity and engaging with your audience.
Regularly updating your profile with organic content also allows you to experiment with new trends and share compelling content that connects with your followers. By striking the right balance between sponsored and organic content, influencers can ensure their marketing efforts are successful and generate engagement and trust.
Adhering to Disclosure Guidelines
When it comes to sponsored content, transparency is of utmost importance. To maintain trust with your audience and avoid potential penalties, it's important to comply with disclosure guidelines set forth by regulatory bodies such as the Federal Trade Commission (FTC).
As an influencer, you must disclose any material connections you have with a brand you're endorsing. Your disclosures should be clear, conspicuous, and easily understood by your audience. By adhering to these guidelines, you can maintain transparency with your followers and protect both your reputation and that of the brands you partner with.
Leveraging Social Media for Brand Exposure
Social media serves as an influential instrument for amplifying brand exposure and drawing potential partnerships. By effectively leveraging platforms like:
Instagram
YouTube
TikTok
Facebook
You can enhance your visibility on your YouTube channel and draw the attention of dream brands looking for creative new video ideas and collaborations.
Whether you're a micro influencer, an Instagram influencer, or a content creator on YouTube, understanding your audience demographics and creating content that resonates with them is crucial for success. By doing so, you can secure lucrative brand deals and grow your online presence.
Utilizing Hashtags and Tags
Hashtags and tags are instrumental in enhancing your visibility on social media platforms. By using relevant hashtags consistently and tagging brands in your posts, you can seamlessly feature your content in front of a larger audience and connect with brands more effectively.
Maximizing your connection with brands on platforms like Twitter involves:
Using hashtags consistently
Conducting research to identify pertinent hashtags
Providing a rationale for people to use your hashtag
Indicating sponsorships with brand-related hashtags
This not only increases your reach but also improves the chances of securing brand sponsorships and paid brand deals, as brands know the value of a wider audience.
Networking with Other Influencers
Building connections with other influencers can pave the way for novel opportunities and collaborations. By connecting with like-minded creators, you can share tips, discuss challenges, and even collaborate on projects, ultimately expanding your reach and growing your influence.
To build a strong network of influencers, follow these steps:
Join relevant communities and platforms where influencers gather.
Actively participate in discussions and engage with other members.
Be genuine and respectful when interacting with others.
Focus on building authentic relationships and providing value to others in your network.
Share valuable content and collaborate with other influencers.
Consistently engage with your network and stay active in the community.
By following these steps and getting brand contacts, you can grow your influence, make money, and boost your chances of securing a brand deal.
Negotiating Fair Compensation for Brand Deals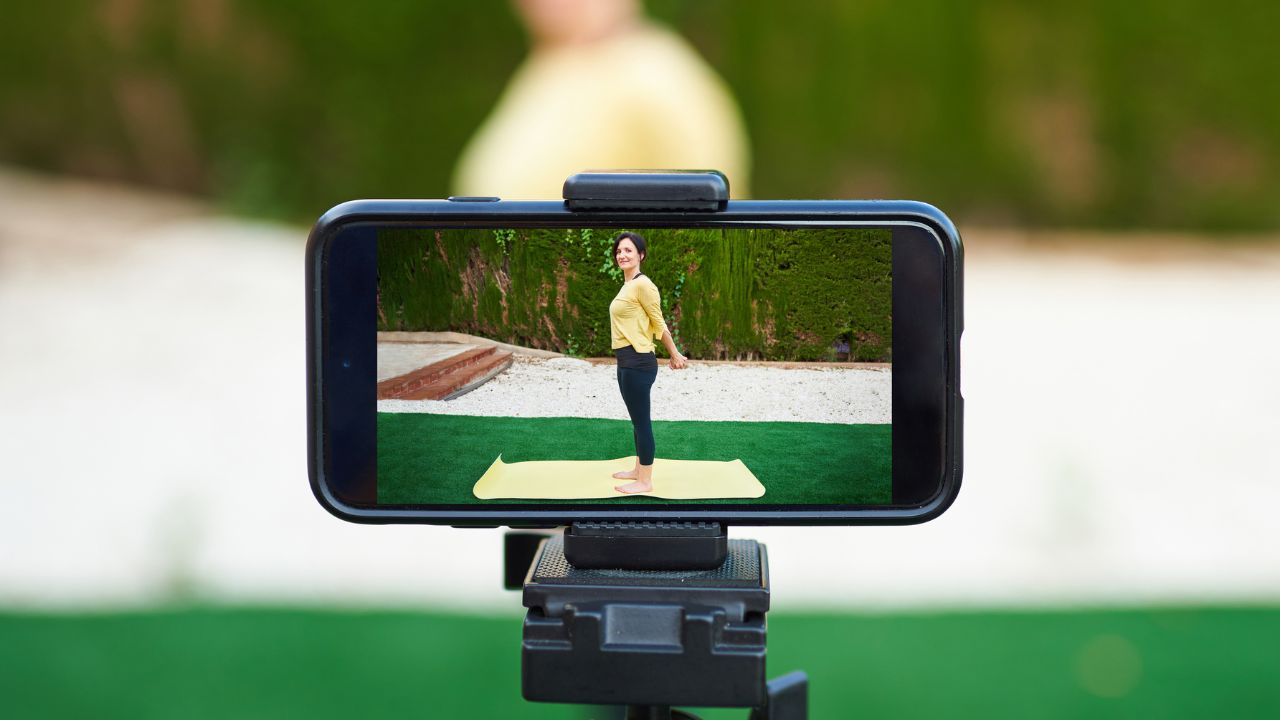 In the process of securing brand deals, it's essential to get paid fairly for your work. To do so, you need to consider factors such as:
The distribution fee
The talent fee
Industry standards
Your ability to negotiate
As there is no universal formula, it's important to assess your own value proposition and the goals of the particular brand.
By leveraging your media kit and showcasing your past successful collaborations, you can demonstrate your worth to potential brand partners and justify your rates. This not only ensures you are adequately compensated for your work but also helps to establish long-lasting partnerships with brands.
Setting Your Rates
Determining your rates as an influencer requires an assessment of factors like your audience size, engagement rate, and the quality of your content. Higher engagement rates suggest a more engaged audience, which can lead to improved outcomes for brands, allowing you to command higher prices for your collaborations.
Content quality also plays a significant role in determining your rates. Higher quality content, including well-crafted and captivating visuals or videos, can command higher rates from brands, reflecting the value you bring to the table.
Communicating Value to Brands
Skillfully articulating your value to brands is fundamental in justifying your rates and clinching better deals. Start by demonstrating your expertise in your niche, outlining campaign objectives, and emphasizing the advantages of partnering with you.
Additionally, when working with brands, it's important to:
Be transparent about your compensation expectations
Be prepared to negotiate
Showcase your reach, analytics, and past successes
Provide brands with tangible evidence of the value you can bring to their campaigns, making them want to work with you
By following these steps, you can make it easier for brands to invest in your services.
Summary
In conclusion, securing brand deals as an influencer requires a strategic approach and a clear understanding of your value proposition. By maximizing your potential on influencer marketing platforms, crafting a compelling media kit, creating engaging sponsored content, leveraging social media, and negotiating fair compensation, you'll be well on your way to establishing fruitful partnerships and boosting your revenue. So, buckle up and embark on the thrilling journey to unlock your full potential in the world of influencer marketing!
Frequently Asked Questions
How do I find brand deals for brands?
Finding brand deals can be achieved by networking with sponsors, creating a strong media kit, engaging on social media, attending industry events, and using influencer platforms. With these strategies, you can expand your opportunities for gaining sponsorship and brand deals.
How much do you get from brand deals?
Content creators can earn anywhere from $10-$100 for smaller brand deals to $1,000-$10,000+ for larger ones.
How many followers do you need to get brand deals?
As long as you have at least 3,000 followers, it's possible to find brands who are willing to collaborate with you for brand deals.
What are some popular influencer marketing platforms?
Popular influencer marketing platforms include LTK, Fohr, and Aspire, which offer services to content creators of all sizes.
How can I create an effective media kit?
An effective media kit should be visually appealing, include up-to-date information, highlight individual strengths and abilities, as well as work samples and achievements. Craft the message using a professional tone and emphasize a clear conclusion in the first sentence.