The holiday season is fast approaching, and for print-on-demand sellers, this is the most lucrative time of the year. Whether you're a seasoned pro or a newbie in the print-on-demand space, focusing on profitable print on demand niches for the holiday season can boost your earnings significantly. Here, Hannah Ebeling breaks down seven hot niches that have shown a consistent record of high demand, especially around Christmas. We'll also delve into design inspirations to get those creative juices flowing. So, let's get started!
Print On Demand Niche Products
Niche Number
Niche Description
Design Tips and Information
1
Christmas Themed Pregnancy or Baby Announcement Shirts
– Use the '60s and '70s styles with Christmas phrases.
– Opt for colors like mustard yellow, teal, or mauve.
2
The Western Aesthetic
– Modify Western designs with a Christmas twist.
– Add elements like Santa hats or snowflakes.
3
The Retro Groovy Aesthetic
– Use '60s and '70s styles with Christmas phrases.
– Opt for colors like mustard yellow, teal, or mauve.
4
Avocado Designs
– Dress up avocado graphics with Christmas elements like Santa hats.
– Use phrases like "Avo-Merry Christmas."
5
Halloween Designs Turned Christmas
– Transform Halloween themes to Christmas by changing colors and elements.
– For example, turn pumpkins into Christmas ornaments.
6
Trendy Totes with Holiday Flair
– Focus on sustainability with reusable totes.
– Keep designs simple yet striking with holiday colors.
7
Hoodies and Sweatshirts
– Ensure designs work on both t-shirts and hoodies.
– Use high-quality mockups for showcasing.
This table provides a concise overview of each niche, including the design considerations and unique elements that make them suitable for holiday-themed print-on-demand products.
1. Christmas Themed Pregnancy or Baby Announcement Shirts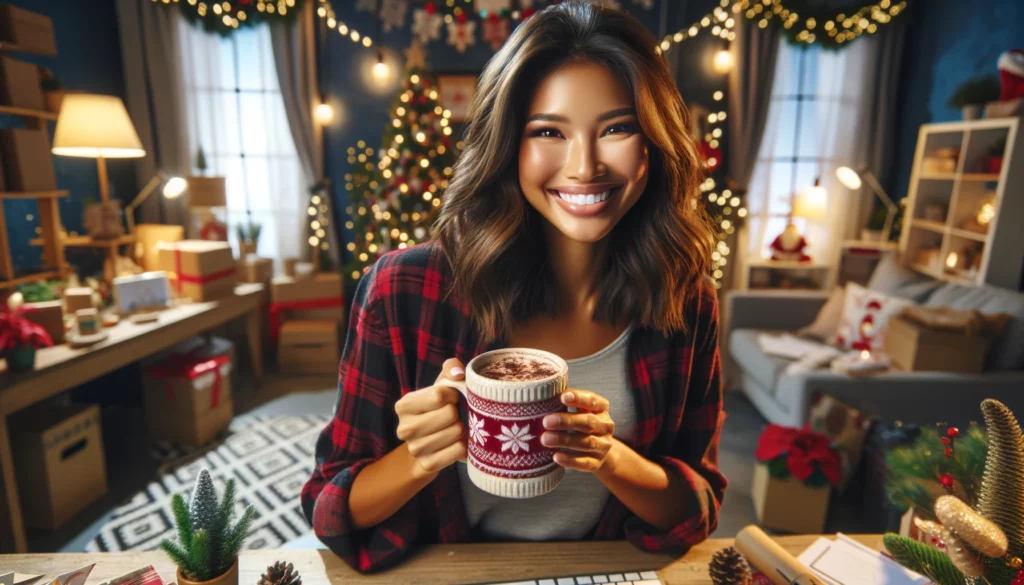 First, we've got a niche as timeless as Rudolph's red nose: Christmas-themed pregnancy or baby announcement shirts. These are more than just fabric and thread; they're keepsakes designed to capture the joy of two significant life events—Christmas and a new baby—into one unforgettable piece of clothing. Whether it's a selfie destined for Instagram or a family holiday card's star feature, these shirts are a magnet for love and likes.
So, why does this niche have staying power? Well, life events like pregnancy and a new baby are monumental—people want to celebrate and are generally willing to splurge on keepsakes and gifts that capture these moments. According to a study by Statista,
The global baby apparel market was valued at approximately 62.36 billion U.S. dollars in 2022 and is projected to increase to 64.64 billion U.S. dollars in 202312. This market is expected to continue to grow, reaching 95.22 billion U.S. dollars by 203012.
Design Tips:
1. Play with Phrases: Get creative with the wording. Consider catchy and heartwarming phrases like "Marry and Pregnant," "Santa's Getting a New Helper," or the adorable "Eating Milk and Cookies for Two." Language has the power to evoke emotion, so make it count.
2. Add a Splash of Visual Magic: Don't just stop at words; amplify the message with cute graphics or festive fonts. Think tiny Santa hats on baby bumps or a reindeer pulling a sleigh filled with baby bottles. These visual elements can make your design pop and become the kind of keepsake people hold onto for years.
Statista Baby Apparel Market Report
2. The Western Aesthetic
Cowboys and Christmas, who would have thought this combo would be a hit? Yet the Western aesthetic is currently flooding platforms like Etsy.
Design Tips:
Convert a generic Western design into a holiday-themed item by tweaking the color palette.
Add Christmas elements like Santa hats, reindeer, or snowflakes to complement the cowboy vibe.
3. The Retro Groovy Aesthetic
From '60s tie-dye to '70s flower power, retro aesthetics are making a significant comeback. Incorporating these vibes into your Christmas print-on-demand products can yield impressive sales.
Design Tips:
Any Christmas phrase can be retro-fied. Think "Merry Christmas" in a 60s font or a peace symbol replacing the 'o' in "Joy."
The color palette matters. Use groovy shades like mustard yellow, teal, or mauve.
4. Avocado Designs
You might be thinking, "Avocados for Christmas?" You'd be surprised how this versatile fruit has found its way into holiday designs.
Design Tips:
Take a simple avocado graphic and dress it up for Christmas with a Santa hat or place it on a sled.
Phrases like "Avo-Merry Christmas" could work wonders.
5. Halloween Designs Turned Christmas
Repurposing is the key. Halloween designs can easily be converted into Christmas themes with a little creativity.
Design Tips:
If your design has pumpkins, turn them into Christmas ornaments.
Shift the color scheme from orange and black to red and green.
6. Trendy Totes with Holiday Flair
With increasing awareness about sustainability, reusable totes are in demand. A Western Christmas tote or a retro-groovy holiday tote can be a hit.
Design Tips:
Keep the design simple yet striking.
Play with color to bring out the holiday spirit.
7. Hoodies and Sweatshirts
When winter sets in, hoodies and sweatshirts become a staple. Offering them in your holiday-themed designs can increase sales.
Design Tips:
Stick to universal designs that can work well on both t-shirts and hoodies.
Opt for high-quality mockups to showcase the vibrant colors and design clarity.
Using KD for Design and Printing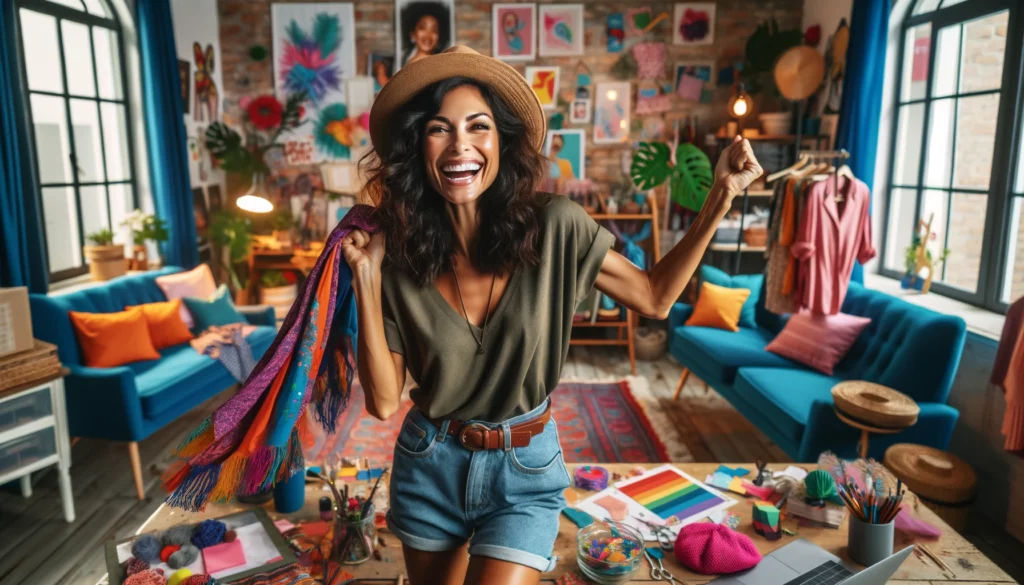 KD, a platform specializing in design templates for print-on-demand, is sponsoring this article. Their platform not only helps you design but now also allows you to print your merchandise directly through them. The process is fairly straightforward:
Design your item on KD.
Click "Export" and then "Print Your Design."
Choose between a t-shirt or hoodie.
Select your size and color.
Checkout!
I recently ordered a hoodie printed via KD and was pretty impressed with the quality—both of the print and the material. The platform even supports dark colors, and the print does not fade or bleed.
Conclusion
Choosing the right niche is crucial in the print-on-demand business, especially during the high-stakes holiday season. These seven niches offer a blend of evergreen and trending opportunities that are worth exploring. Remember, the holiday season is not just about Christmas; it encompasses various other holidays as well. So, while Christmas may be the most profitable, don't ignore the potential of other holiday niches. Happy designing and selling!
Resources:
Feel free to share this article with other print-on-demand sellers who might find it useful!