Have you ever dreamed of starting your own online business with your own unique brand and products? Enter the world of Amazon Private Label, a lucrative business model that empowers you to take control of your brand and product offerings on the world's largest online marketplace. Imagine having the freedom to design, source, and sell products under your own brand name while leveraging the incredible reach and customer base of Amazon.
In this comprehensive guide, we'll walk you through everything you need to know about launching a successful Amazon Private Label business. From understanding the concept and advantages to identifying profitable product opportunities, sourcing and manufacturing products, creating a strong brand identity, and much more – we've got you covered! So buckle up and let's embark on this exciting journey towards your very own private label empire.
Short Summary
Launch a successful Amazon Private Label business by understanding market demand, sourcing products and optimizing listings.
Reap the rewards of selling private label products on Amazon with higher profit margins, creative control and exclusive access to the Buy Box.
Leverage customer feedback to identify profitable product opportunities and create a strong brand identity for optimal operations & profitability.
Understanding Amazon Private Label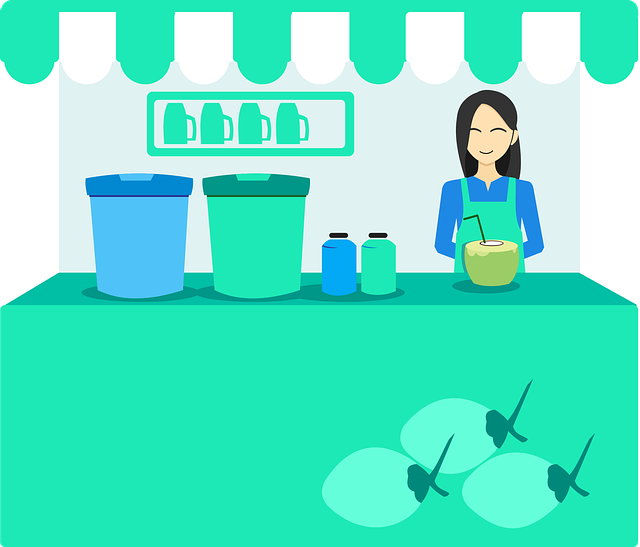 At the heart of the Amazon Private Label business model lies the concept of selling private label products, which are essentially products manufactured by another company but sold under your own brand name. This enables you to tap into the enormous potential of the Amazon marketplace, while establishing your own private label brand and reaping the rewards of owning and controlling your product offerings.
Creating an Amazon private label business is an exciting and rewarding venture that entails several crucial steps, such as researching market demand and competition, sourcing products from reliable manufacturers, designing appealing packaging, marketing your products effectively, and handling logistics to ensure seamless delivery to your customers. With the right strategy and execution, you can build a thriving online business that stands out from the competition and generates sustainable profits.
Advantages of Selling Private Label Products on Amazon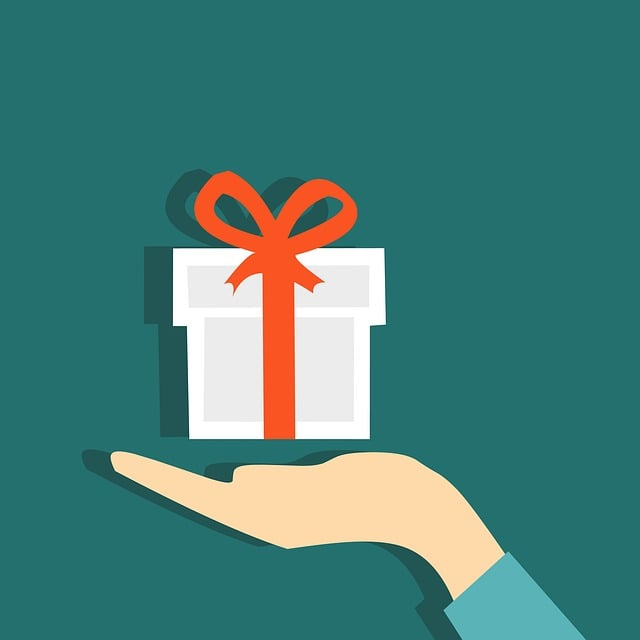 Selling private label products on Amazon comes with a plethora of benefits that make it an attractive business model for aspiring entrepreneurs. For starters, you get to own the brand, which allows you to take control of your product's marketing, growth, and pricing, ultimately maximizing your profits and sales.
Moreover, you can enjoy higher profit margins (typically between $20 and $50), customize your products to cater to your target audience's needs and preferences, and exercise creative control over your listings, including images, pricing, and product descriptions. Plus, you get exclusive control over the coveted Amazon Buy Box, which is a powerful tool for driving conversions and boosting sales on the platform.
Identifying Profitable Private Label Product Opportunities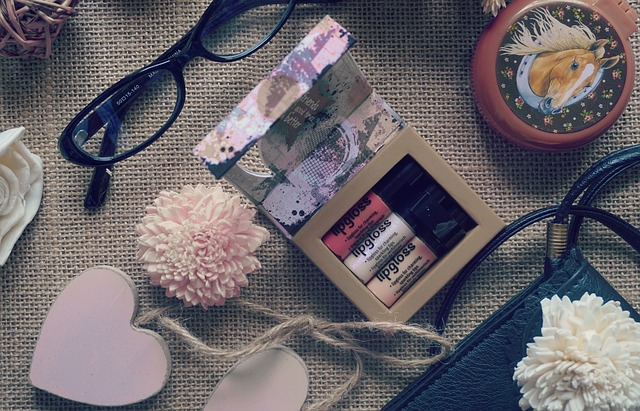 The first step towards building a successful Amazon Private Label business is identifying profitable product opportunities that align with your brand vision and target audience. This involves carefully analyzing market demand and competition, assessing profit margins and improvement potential, and leveraging customer feedback and reviews to uncover hidden gems in the vast Amazon marketplace.
Analyzing Market Demand and Competition
To get a better understanding of the market and identify potential opportunities, it's essential to carefully review each product listing and assess the competition. By examining what similar products are selling for, you can ensure that your pricing strategy is competitive and in line with market demand.
Utilize tools like Helium 10 to gain insights into the market and get a competitive edge. Studying customer reviews on similar products can provide invaluable insights into market demand and competition, as well as highlight any issues people have had with their purchases, which you can address in your product offering.
Assessing Profit Margins and Improvement Potential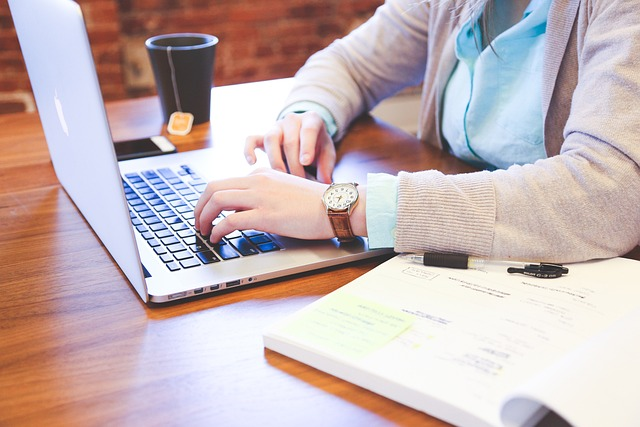 Profit margin is a key measure of how successful a company is at making money on its products or services after accounting for all associated costs. To assess your profit margins and improvement potential, you should analyze your current costs, pricing, and sales volume to identify areas of improvement. Additionally, you should look at the competition to gain insights into their pricing strategies and sales tactics.
To maximize your profit margins, focus on reducing costs, boosting sales volume, and optimizing pricing. You can reduce costs by sourcing from dependable suppliers, negotiating better terms, and streamlining your production process. Increase sales volume by optimizing your Amazon listing, leveraging customer feedback and reviews, and launching promotions. Finally, optimize pricing by researching the competition and understanding customer demand.
Leveraging Customer Feedback and Reviews
Customer feedback and reviews are invaluable resources for identifying profitable private label product opportunities. By leveraging customer feedback, you can uncover areas for improvement and potential new product ideas that resonate with your target audience. Additionally, customer feedback and reviews can help you optimize your Amazon listings and craft content that can be used to promote your products, such as customer testimonials, case studies, and product reviews.
Making the best use of customer feedback and reviews involves responding to customer feedback, leveraging it to improve your product, and using it to create content for promotion. By doing so, you can ensure that your private label products are tailored to meet the needs of your target audience and stay ahead of the competition.
Sourcing and Manufacturing Private Label Products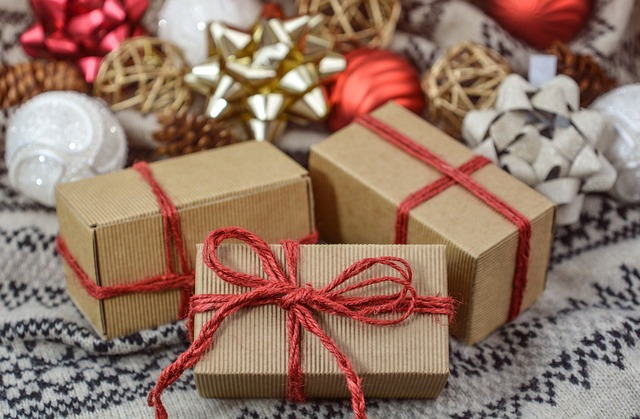 Once you've identified a profitable private label product opportunity, the next step is to source and manufacture your products. This process involves searching for suppliers on platforms like Alibaba, evaluating their reliability and quality, and requesting samples to ensure that the product meets your expectations.
Once you're satisfied with the sample, you can finalize the order and kickstart your Amazon private label journey.
Searching on Platforms like Alibaba
Alibaba is a platform that links suppliers and manufacturers to buyers from across the globe. It has the power to bring augmented benefits of trade to all involved stakeholders. It provides a great opportunity for private label sellers to easily search for potential suppliers and manufacturers, making it an excellent starting point for sourcing your private label products.
In addition to Alibaba, you can explore other B2B platforms and attend trade shows and exhibitions to meet suppliers in person and evaluate their products. This hands-on approach can help you build strong relationships with suppliers and ensure that you're sourcing from reputable and reliable manufacturers, ultimately setting the foundation for a successful Amazon private label business.
Evaluating Supplier Reliability and Quality
Evaluating supplier reliability and quality is a crucial step in the sourcing process. To assess a supplier's performance, you should measure their on-time delivery performance and track record for any past issues with product quality or delivery times. Additionally, supplier KPIs such as defect rate, lead time, availability, order accuracy, competitiveness, and customer service can be used to evaluate their performance against agreed-upon standards or benchmarks.
When sourcing from Alibaba, be sure to contact several manufacturers to find the most competitive prices and ensure that suppliers allow for Amazon private labeling. Only use reliable payment methods and source from reputable manufacturers or vendors with at least two years of experience and trade insurance. This will help mitigate risks and ensure that you're working with a trustworthy and dependable supplier.
Requesting Samples and Finalizing Orders
Before committing to a supplier, it's crucial to request a product sample to evaluate its quality and design. This ensures that you're getting exactly what you need and helps you make an informed decision before placing a large order. On Alibaba, you can check the box on the product page to see if the supplier is open to sending samples or contact the supplier directly to request a sample.
Once you've found a supplier that meets your needs, you can confidently begin negotiations and secure the best agreement possible. Be sure to confirm the order with the supplier, pay for the order, and ensure timely delivery for a successful order finalization process. This will set the stage for a smooth and efficient Amazon private label business operation.
Creating a Strong Private Label Brand Identity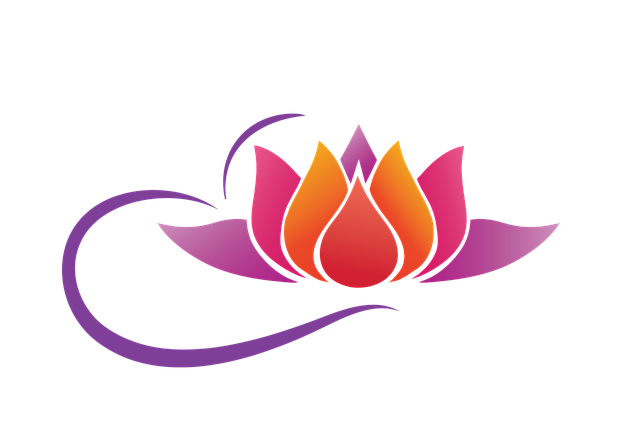 Establishing a strong private label brand identity is instrumental in setting your products apart from the competition and making a lasting impression on your target audience. This involves designing a logo, product design, and packaging that resonates with your target audience and reflects the unique value proposition of your brand.
To create a powerful brand identity, consider hiring a designer from sites like Upwork, Fiverr, and 99Designs. These platforms offer professional-looking branding services at a reasonable price, helping you achieve a visually appealing and consistent brand image across all your product listings and marketing materials.
Remember that a well-crafted brand identity can significantly impact your customers' perception of your products and ultimately drive sales and growth.
Building and Optimizing Amazon Listings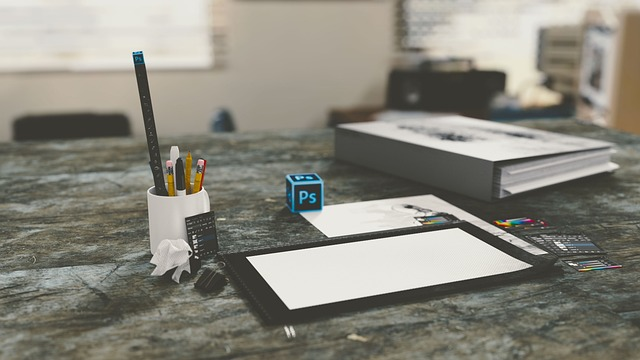 Creating an effective Amazon listing is a crucial component of a successful private label business. To build and optimize your listing, you should start by researching relevant keywords using tools like the Reverse ASIN Lookup and AMZScout Keyword Search. Strategically place these keywords in your product title and description to improve visibility and conversions.
Next, collect high-quality images that showcase your product's features and benefits. Professional product photography can make a world of difference in attracting potential buyers.
Finally, craft a captivating product description that highlights your product's unique selling points and addresses any potential customer concerns. By following these steps, you can create an optimized Amazon listing that drives sales and boosts your private label business.
Choosing the Right Fulfillment Method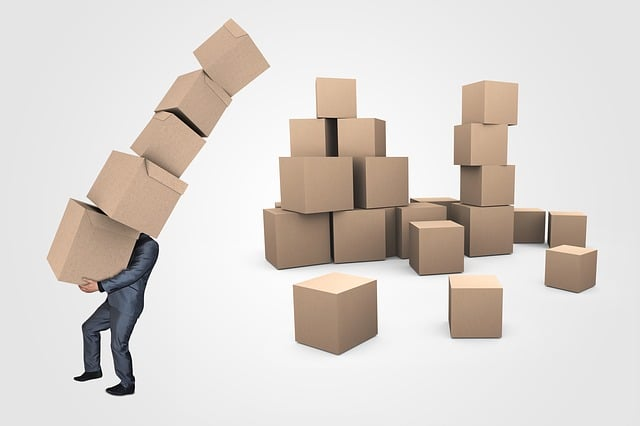 Selecting the right fulfillment method for your Amazon private label business is a crucial decision that can significantly impact your operations and profitability. There are three main types of fulfillment for Amazon private label: self-fulfillment, outsourced fulfillment, and Amazon FBA (Fulfillment by Amazon). Each method comes with its own unique advantages, so it's important to carefully consider which one best aligns with your business goals and resources.
Amazon FBA is a popular choice for many private label sellers, as it offers a convenient, hands-off fulfillment process where Amazon handles storage, packaging, fulfillment, and customer service on your behalf. This allows you to focus on growing your business while leveraging the credibility and visibility that Amazon FBA provides, including eligibility for Amazon Prime.
Evaluate each fulfillment method carefully and choose the one that best suits your needs and objectives.
Launching and Promoting Your Private Label Products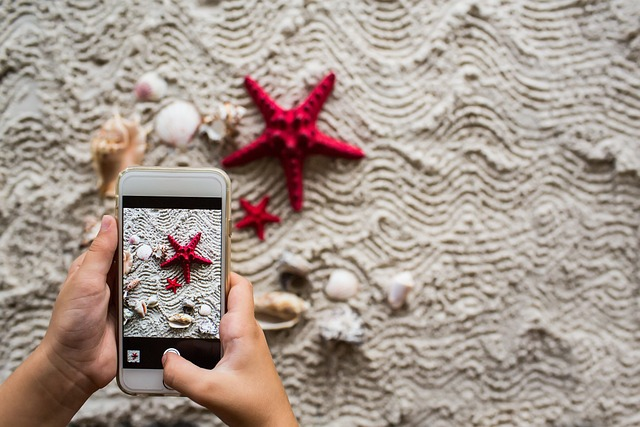 Once you've set up your Amazon private label business and created an optimized product listing, it's time to launch and promote your products. Utilize Amazon's advertising tools, such as Sponsored Products, Sponsored Brands, and Sponsored Display ads, to increase visibility and drive sales. These tools can help you target relevant keywords and reach potential customers who are actively searching for products like yours.
In addition to Amazon advertising, monitor your sales and customer feedback to optimize your launch and promotion strategy. This will help you identify areas for improvement and make necessary adjustments to maximize your sales and profits. With the right promotion strategy in place, you can successfully launch your private label products and carve out a niche in the highly competitive Amazon marketplace.
Avoiding Common Mistakes in Amazon Private Label Business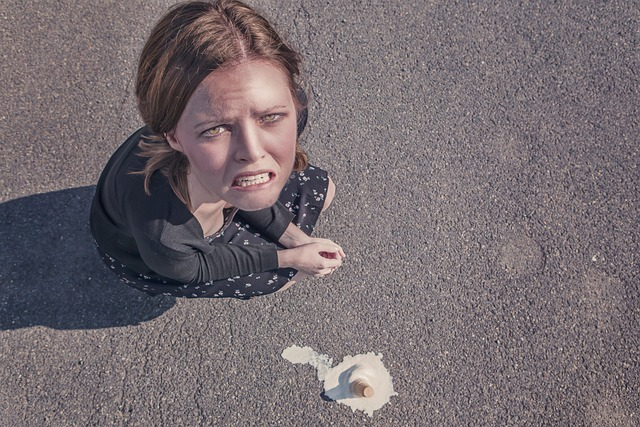 As you embark on your Amazon private label journey, it's essential to be aware of common mistakes and pitfalls that can hinder your success. Some key mistakes to avoid include not basing your price solely on competitors, obtaining a UPC code, getting a manufacturer part number, filing a patent, and using ungating services to unlock restricted categories.
By steering clear of these common mistakes, you'll be better positioned to build a thriving Amazon private label business that stands the test of time. Always remember to conduct thorough research, source from reliable suppliers, create a strong brand identity, and optimize your listings to maximize your chances of success in the competitive world of Amazon private label.
Successful Amazon Private Label Examples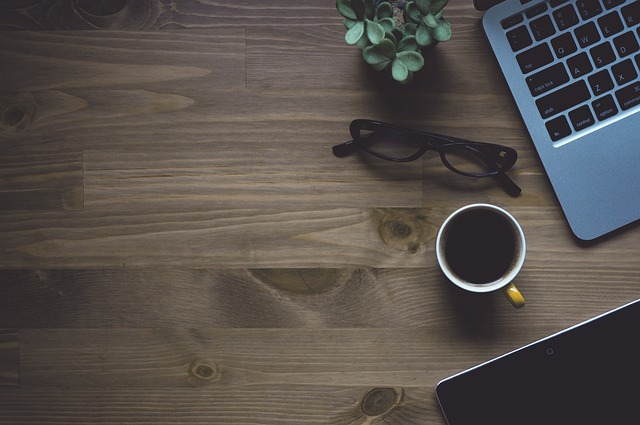 Learning from successful Amazon private label examples can provide valuable insights and inspiration for your own business. Some shining examples of successful Amazon private label products include Amazon Basics Batteries, Jungle Creations Washable Pee Pads, and Anker products. These brands have demonstrated exceptional product quality, effective marketing strategies, and optimized Amazon listings that drive sales and growth.
Take note of the strategies and tactics employed by these successful private label brands, and consider how you can apply their lessons to your own business. With determination, hard work, and a commitment to continuous improvement, you too can join the ranks of successful Amazon private label sellers and build a thriving online business.
Summary
In conclusion, launching a successful Amazon private label business in 2023 is an exciting and rewarding venture that can unlock immense growth potential for aspiring entrepreneurs. By understanding the concept, identifying profitable product opportunities, sourcing and manufacturing high-quality products, creating a strong brand identity, and optimizing your Amazon listings, you can build a flourishing online business that stands out from the competition.
As you embark on this journey, remember to learn from successful private label examples, avoid common mistakes, and choose the right fulfillment method to maximize your chances of success. With the right strategy, execution, and perseverance, you can create a thriving Amazon private label business and achieve the financial freedom and success you've always dreamed of. So get started today and embrace the exciting world of Amazon private label!
Frequently Asked Questions
What is private label on Amazon?
Private labeling on Amazon is a great way for companies to stand out in the competitive eCommerce marketplace. With private label products, a company can create their own unique branded product and have it sold on the Amazon Marketplace under their own brand name.
Private labeling on Amazon involves selling a product made by another company as your own brand. It is a popular way to gain visibility on the Amazon Marketplace, as it requires minimal effort during production. This gives companies an opportunity to create their own unique products and build their own brands on the platform.
What is Amazon wholesale vs private label?
When it comes to selling on Amazon, there's the option of buying wholesale and reselling branded products at a higher price or creating your own private label brand. Wholesale typically involves purchasing items from suppliers and manufacturers, whereas private labeling means you design your own product, control pricing and create your own unique brand identity.
Either way, Amazon offers powerful tools to help you succeed.
Does Amazon allow private sellers?
Yes, Amazon allows private sellers! As an individual seller on the platform, you can list your products for sale on Amazon. It's easy to get started and open up your business to millions of potential customers.
You can create a seller account and start listing your products in no time. Amazon provides a range of tools and resources to help you.
What is amazon private label?
Amazon private label products are goods created by a third-party manufacturer that are sold to another company, who then brands and markets the product under their own brand. Private label products offer customers a unique way to purchase quality products with personalized branding.
Nov 25, 2023.