With the rise of e-commerce, many new fashion brands have been popping up online. One such brand is Shop Cider, an online fast-fashion company that has gained immense popularity among Gen Z women. But with so many new companies appearing on the market, it can be hard to know whether these brands are legitimate or not. In this blog post, we'll take a closer look at Cider and answer the question, "Is Cider legit?"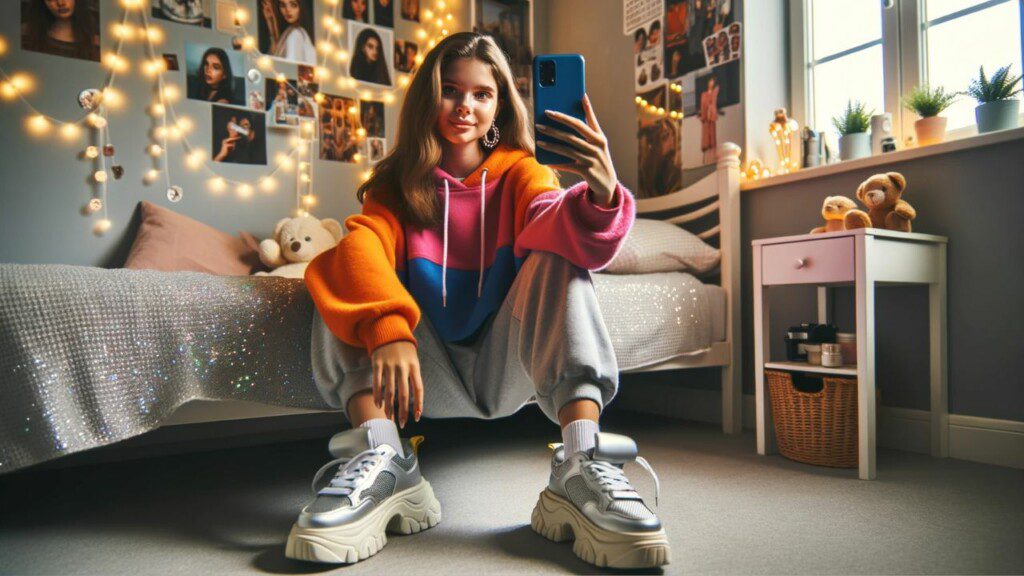 How Shop Cider is Making a Name for Itself in the Fashion Industry
If you've ever shopped for apparel online, you know that it can be difficult to find high-quality clothing items and trust that your money is going to a legitimate business. But one company is setting itself apart from the rest – Cider.
With customer reviews and feedback, secure payment methods, a fair returns and refund policy, and legitimate business practices, Cider has become an industry leader when it comes to fashion. Here's how they're doing it.
Customer Reviews and Feedback
Shop Cider has built itself up through fantastic customer experiences. Customers have praised the company for their high-quality products, on-time delivery, and helpful customer service team.
The company also provides detailed product information on its website so customers can make informed decisions before purchasing an item of clothing. Plus, with ratings and reviews displayed prominently on each item page, customers can better understand the quality of their purchase before hitting "buy now".
On Trustpilot, they have an impressive score of 8.3 out of 10, with over 1,000 reviews from satisfied customers. This suggests that they offer quality products and a good customer experience overall.
Payment Security
When it comes to making payments online, security is key. That's why Shop Cider takes extra measures to ensure personal information stays safe throughout the entire process.
It uses encrypted channels for communication with customers when processing payments and never stores credit card numbers or other sensitive data after transactions are complete.
This level of security gives customers peace of mind when shopping with Cider – knowing their financial information will remain secure no matter what.
Returns and Refund Policy
No one likes having to return something they purchased online; however, at times, it is unavoidable. That's why Cider has implemented a clear returns and refund policy that allows customers to return items within 14 days of receiving them if they aren't satisfied (or have just changed their minds).
Additionally, refunds are issued within 7 days of return – so customers won't have to wait long for their money back either! This convenient policy makes shopping with Cider even more pleasant than it already is.
Legitimate Business Practices
Cider runs its business according to legal and ethical standards set by the fashion industry; this is important because some companies don't always follow these rules or regulations when producing clothing items or dealing with customers in general.
By being transparent about its operations and always operating with integrity, Cider builds trust between itself and its customers — which helps it succeed in the fashion industry as a whole!
Everything You Need to Know About Shop Cider's Online Presence
Cider is an online store that offers a great selection of women's wear and accessories. They have created a user-friendly e-commerce website that makes shopping and purchasing items easy.
Products Offered
Cider offers an impressive collection of women's wear and accessories, including apparel, shoes, bags, jewelry, belts, hats, scarves, and more. Their collections feature the latest trends from around the world at affordable prices.
The store also has regular sales and discounts so that you can save even more money on your purchases.
Payment Methods Available
Cider accepts various payment methods for their customers' convenience. These include Visa, Mastercard, Maestro, American Express, Discover Diners Club International cards, and Paypal payments. They also offer cash on delivery options so customers can pay for their orders when they receive them.
Head Office Location
Cider Holding Limited is located at 245-251 Hennessy Road in Hong Kong. This is where their headquarters and all the company operations are managed. The company also has offices in other countries, such as China and the United States of America.
Delivery Times
Cider offers standard delivery times of 5-8 days for most orders, and faster shipping options are available.
How Cider Uses Fast Fashion and AI to Revolutionize Shopping
Fashion is constantly changing, and it can be hard to keep up. But one company makes it easy: Cider. By combining fast fashion with the latest AI technology, Cider has revolutionized how customers shop for clothes. Let's look at three ways Cider stands out from the competition.
Use of AI Forecasting for Production
Cider uses artificial intelligence (AI) technology to predict demand and customize production accordingly. This means Cider produces small batches of garments tailored to customer demand, eliminating overproduction and reducing waste. It also allows them to respond quickly when trends change, so customers are always offered the latest styles and designs.
Availability of Various Collections
Cider offers multiple collections tailored to different styles and trends. Whether you're looking for a classic wardrobe staple or something more on-trend, you'll find something that suits your style at Cider. They also offer a range of sizes so everyone can find something that fits perfectly.
User-Friendly Shopping Experience
Cider provides an enjoyable shopping experience for customers by making it easy to browse their products and find what they're looking for. With a wide selection of products ranging from shoes to accessories, there's something for everyone at Cider – all within a few clicks!
How Cider Clothing Ensures Quality Customer Service and Industry Compliance
As an ethical fashion brand, Shop Cider Clothing is committed to providing its customers with the highest quality of service.
This includes not only ensuring that customers receive timely responses to inquiries but also guaranteeing that their products are made from sustainable materials and comply with industry standards and regulations.
Let's look at how Cider Clothing goes above and beyond in meeting customer expectations.
Customer Service
Cider Clothing is dedicated to providing excellent customer service. When customers have questions about sizing, shipping times, or product availability, they can expect quick and friendly responses from the Cider team via email or phone.
In addition, Shop Cider offers a live chat feature on its website where customers can ask questions directly and receive real-time answers. Furthermore, the company actively solicits customer feedback on social media to improve its services and ensure customer satisfaction continually.
Compliance with Industry Standards & Regulations
Cider Clothing is committed to sourcing ethically produced materials for its products. The company only uses fabrics certified by Oeko-Tex Standard 100 for safety and sustainability, meaning that all its products are free from harmful chemicals and contaminants.
Additionally, Shop Cider adheres to fair labor practices when producing its garments, paying employees fair wages and providing them with safe working conditions.
It also goes above and beyond in terms of sustainability efforts by using environmentally friendly packaging and recycled materials whenever possible. These measures demonstrate Shop Cider's commitment to ethical fashion production standards throughout the supply chain process.
At Shop Cider, quality customer service is a priority – but so is compliance with industry standards & regulations regarding the production of ethical fashion items.
Through its commitment to sourcing high-quality materials, adhering to fair labor practices, utilizing eco-friendly packaging solutions, and actively engaging with customers on social media platforms for feedback – Cider ensures that it provides quality products and reliable customer service experiences each time you shop with them!
Is Shop Cider Legitimate? A Final Review of the Popular Fast-Fashion Brand
Based on our review of Cider's online presence, fast fashion approach, customer service options, and compliance with industry standards – it's safe to say that Shop Cider is a legitimate and trustworthy fast-fashion brand!
Customers can rest assured knowing that they will be getting quality products at an affordable price without worrying about any hidden fees or bad customer service experiences!
So if you're looking for trendy apparel or accessories – give Shop Cider a try! You won't be disappointed!