In today's tech-driven world, we're all on the lookout for the latest gadgets without breaking the bank. Enter Back Market, a popular online marketplace for refurbished electronics that offers affordability and sustainability. But is Back Market legit? Fasten your seatbelt as we uncover the truth about this rising platform, from customer satisfaction and warranty policies to environmental impact and comparisons with alternative marketplaces.
Key Takeaways
Back Market is a legitimate online marketplace for refurbished electronics and other products, offering customers a 30-day money-back guarantee.
Customers can purchase with confidence knowing that Back Market's products meet the highest quality standards and are protected by their one-year warranty and thirty-day full refund policy.
Real-life experiences on Back Market highlight the importance of researching thoroughly before making a purchase to ensure customer satisfaction.
Understanding Back Market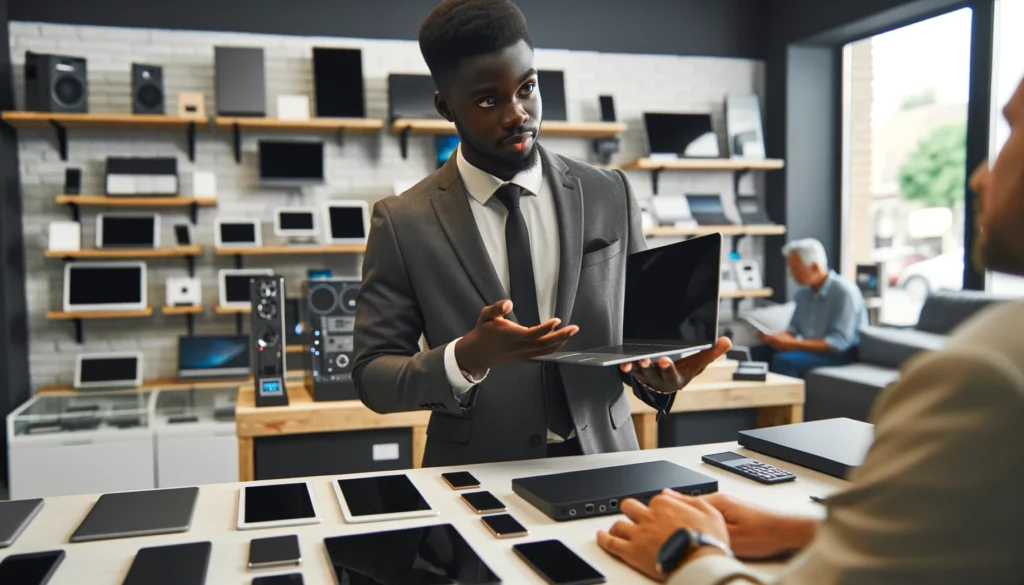 Back Market is an online marketplace specializing in professionally refurbished electronics and other products. They offer a wide range of items, including:
Smartphones
Laptops
Kitchen Appliances
Power tools
With its headquarters in France and operations spanning over 14 European countries and the United States, Back Market has established itself as a legitimate company and popular marketplace.
The company's business model is built on the idea that there is a substantial market for refurbished devices. Merchants on the platform offer products that have been returned or exchanged by major retailers, as well as refurbished items, and the platform's legitimacy is supported by real customer reviews, not fake ones. By offering a reliable market for pre-owned phones and other devices, Back Market also contributes to reducing electronic waste and preventing it from entering landfills.
When purchasing a phone from Back Market, customers can select the make and model, filter the search by various criteria, including fair condition, and complete the checkout process. With the ability to find great deals on refurbished phones and a 30-day money-back guarantee, Back Market offers an enticing option for those looking to save money and invest in quality products.
Ensuring Legitimacy: Back Market's Vetting Process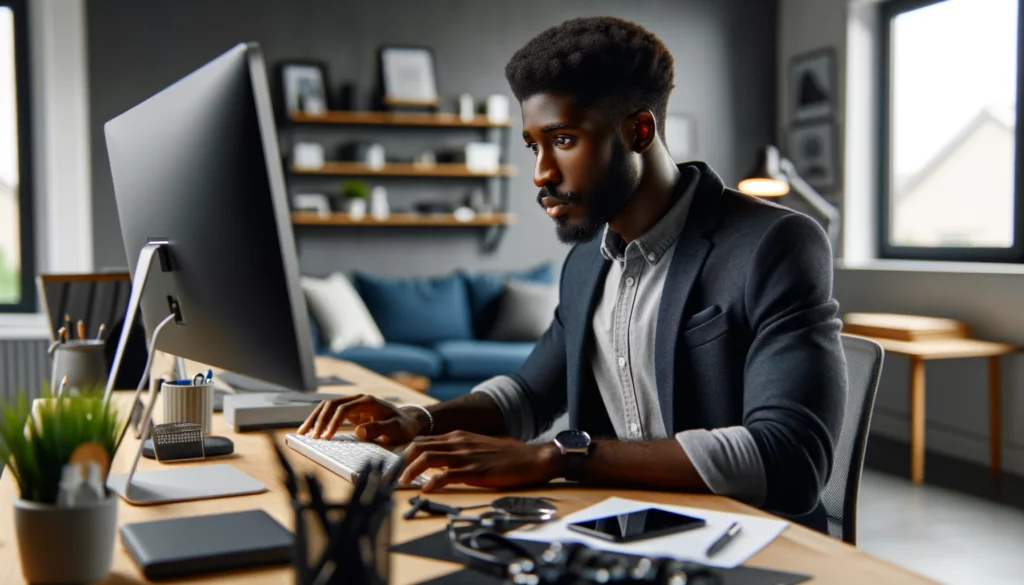 Back Market meticulously vets and grades its merchants, assuring both legitimacy and customer satisfaction. Buyers also receive a warranty on their nearly-new devices. The company adheres to a strict Quality Charter and upholds higher quality standards than other platforms, such as Amazon, guaranteeing that every refurbished phone sold on the platform meets the highest quality standards.
Back Market verifies third-party sellers and maintains stringent quality standards for products sold on their platform, ensuring that it is not a black market for refurbished devices and making it a market reliable and back market legit source for customers. A wide range of quality phones, including smartphones, laptops, and tablets, are available at great prices for customers to choose from.
Payment methods accepted on Back Market include:
Visa
MasterCard
Discover
American Express
Affirm
Some sellers may also offer PayPal as an additional option. Customers can also track their orders with a tracking ID provided by Back Market, ensuring that their amazing deal is on its way.
Customer Satisfaction: Analyzing Reviews and Ratings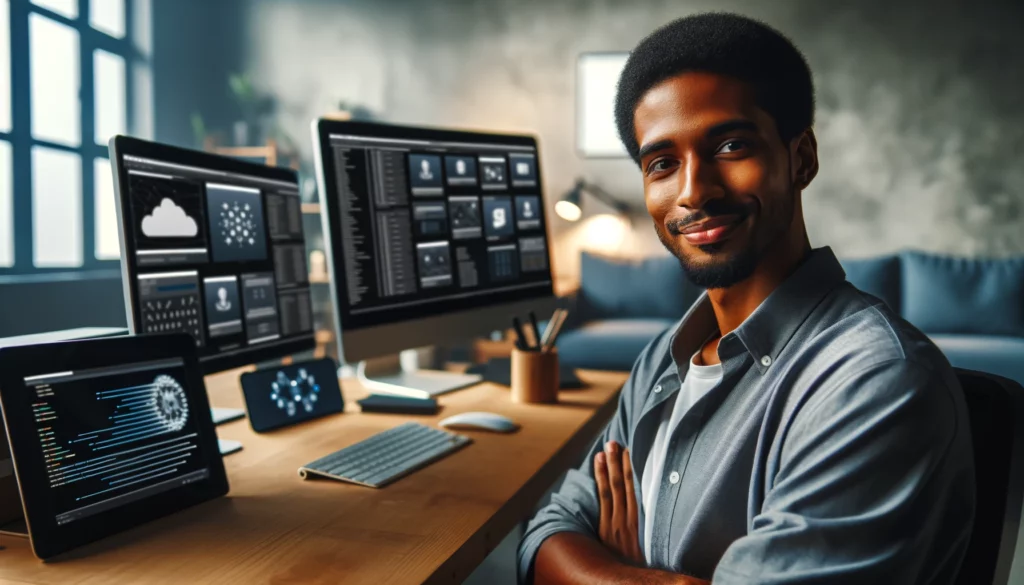 The impressive rating of 4.5 out of 5 on Trustpilot, with over 80% of ratings being 5 stars, makes it evident that customers appreciate the great prices and quality of products offered on Back Market. However, analyzing both positive and negative reviews is crucial for understanding the full picture.
Positive reviews typically highlight the high quality of used phones and great price of new devices, showcasing the satisfaction with the devices sold on Back Market. For instance, a customer reported receiving a Samsung Galaxy S7 in excellent condition and at a competitive price, with good battery health. Unlike fake reviews, these genuine testimonials reflect the true customer experience.
On the other hand, some negative reviews point to issues related to product quality and customer service. For instance, a few customers have reported refurbished products failing shortly after the warranty period has expired, including problems related to battery health. These experiences underline the significance of conducting extensive research prior to making a purchase on Back Market.
Certified Renewed Products: A Safer Shopping Experience
Opting for Certified Renewed products on Back Market can offer an added layer of security and confidence in your purchase. These devices are inspected, refurbished, and sanitized by the manufacturers or their authorized partners, ensuring a higher level of reliability compared to third-party refurbished devices.
Certified Renewed products on Back Market undergo a rigorous process of testing, refurbishment, and cleaning. Professional refurbishers ensure that the items are in good working condition, and the items are cleaned and reset to their factory settings. This refurbishment process is conducted by the manufacturer or an authorized affiliate, which guarantees that the products meet the manufacturer's standards.
One should note that Certified Renewed products on Back Market may not include original packaging and accessories, but the included accessories are always fully compatible. By choosing Certified Renewed products, you can shop with confidence, knowing that the brands themselves have ensured the quality and functionality of the refurbished devices.
Warranty and Return Policy: Protecting Your Purchase
Back Market provides its customers with a minimum 1-year warranty, which covers defects and functionality issues for electronics. This warranty comes automatically with the purchase of any device on Back Market, ensuring that customers can shop with peace of mind knowing their investment is protected.
In addition to the warranty, Back Market offers a 30-day full refund policy. This policy guarantees buyer protection and customer satisfaction, allowing customers to return products within the specified period if they're not satisfied with their purchase.
Tips for a Safe and Successful Purchase on Back Market
A thorough research of sellers is essential for a safe and successful purchase on Back Market. Here are some steps to follow:
Examine the seller's page to view their items, read seller reviews, and gain more information about their business.
Pay attention to the number and quality of reviews for both the product you're interested in and the seller. Positive reviews can indicate a reliable seller, while negative reviews may serve as a warning sign.
Look for sellers who have been on Back Market for a longer period and have a history of successful transactions.
Conduct an online search to see if there are any complaints or negative feedback about the seller.
Furthermore, you should review the technical specifications provided on the product details page and assess the description of the product's condition when evaluating a product. Following these tips and exercising caution when shopping on Back Market can help ensure a smooth purchasing experience.
Environmental Impact: How Back Market Contributes to Sustainability
Back Market not only offers an affordable alternative to buying new devices but also contributes to sustainability. By encouraging the purchase of refurbished tech, the company helps reduce electronic waste and supports the circular economy.
The company is committed to reducing e-waste by providing expertly restored devices a second life through their marketplace for refurbished devices. By sourcing and testing repair components, training and certifying refurbishers, and sharing data with them on trending products, Back Market has successfully diverted customers away from purchasing new devices, saving 1 million tons of CO2 emissions.
Supporting the circular economy, Back Market facilitates the reuse of electronic devices and prolongs their lifespan, thereby reducing electronic waste and promoting sustainable consumption. Choosing to purchase refurbished products from Back Market enables customers to save money and contribute to a more sustainable future.
Comparing Back Market to Alternatives: Swappa and Best Buy Renewed
While Back Market has become a popular choice for purchasing refurbished electronics, it's not the only option available. Alternatives such as Swappa and Best Buy Renewed also offer quality refurbished electronics, but each platform has its unique features and benefits.
Swappa is an online marketplace for buying and selling pre-owned electronics, with a Trustpilot score of 4.8. Best Buy Renewed Products, on the other hand, performs a full inspection and testing process to ensure the quality of their refurbished electronics, with a focus on delivering an exceptional customer experience and excellent customer service.
Assessing the differences between Back Market, Swappa, and Best Buy Renewed requires considering the unique features and benefits of each platform. Ultimately, the choice depends on the buyer's preferences and priorities, such as warranty policies, product selection, and seller vetting processes.
Real-Life Experiences: Success Stories and Cautionary Tales
Customer experiences on Back Market range from highly satisfied repeat buyers to those who encountered issues with their purchases. For example, some customers have had positive experiences, receiving devices in excellent condition and at competitive prices, like the Samsung Galaxy S7 mentioned earlier.
However, some negative reviews highlight issues related to product quality and customer service. In one case, a customer reported not receiving reimbursement for a trade-in, but the issue was successfully addressed by Back Market customer care. These experiences emphasize the importance of thorough research and caution when shopping for refurbished products on Back Market.
Understanding the range of real-life experiences can help potential buyers make informed decisions and manage their expectations when purchasing refurbished devices on Back Market. By exercising caution and following the tips provided in this blog post, buyers can increase their chances of a successful and satisfying purchase.
Summary
Back Market has emerged as a popular online marketplace for refurbished electronics, offering customers an affordable and sustainable alternative to purchasing new devices. With a thorough vetting process for sellers, a minimum 1-year warranty, and a 30-day full refund policy, Back Market ensures legitimacy and customer satisfaction.
However, it's essential for buyers to conduct research, read customer and seller reviews, and exercise caution when shopping on Back Market. By following the tips and insights provided in this blog post, customers can make informed decisions, contribute to a more sustainable future, and enjoy the benefits of purchasing refurbished devices on Back Market.
Frequently Asked Questions
Why is Back Market cheaper?
Back Market is cheaper because it acts as a middleman between third-party sellers and consumers, offering refurbished items at discounted prices. These items are shipped directly from the merchants themselves, providing customers with great value for their money.
Why does Back Market need my Social Security number?
Back Market needs my Social Security number to verify my identity for safe and secure trades.
Is Back Market Fair good?
Back Market Fair is a great option for those looking for excellent condition products at discounted prices. Its products are in good condition and may have minor scratches or micro-scratches, but these are not visible when the screen is on.
Is back market safe?
Back Market is a legitimate website with a generous return policy and one-year warranty, making it safe to buy refurbished electronics.
What types of products can I find on Back Market?
Back Market offers a variety of refurbished electronics, such as smartphones, laptops, tablets, kitchen appliances, and power tools to meet your needs.