Do you love keeping up with the latest fashion trends but dread the hefty price tags? You're not alone. Shein has become a go-to destination for stylish and affordable clothing, especially among young women. But did you know other fantastic alternatives also offer trendy and budget-friendly options?
In this post, we'll dive into the world of affordable online shopping and explore the best apps like Shein and unique and sustainable options for second-hand and vintage clothing. Buckle up and get ready for a shopping spree that won't break the bank!
Key Takeaways
Shop for affordable fashion online with apps like Romwe, Boohoo and Zaful.
Score unique pieces on Depop or ThredUP and find maternity & plus size clothing options from PinkBlush & Torrid.
Stay safe while shopping by focusing on payment security, reading reviews & understanding return policies.
Top Shein Alternatives for Affordable Fashion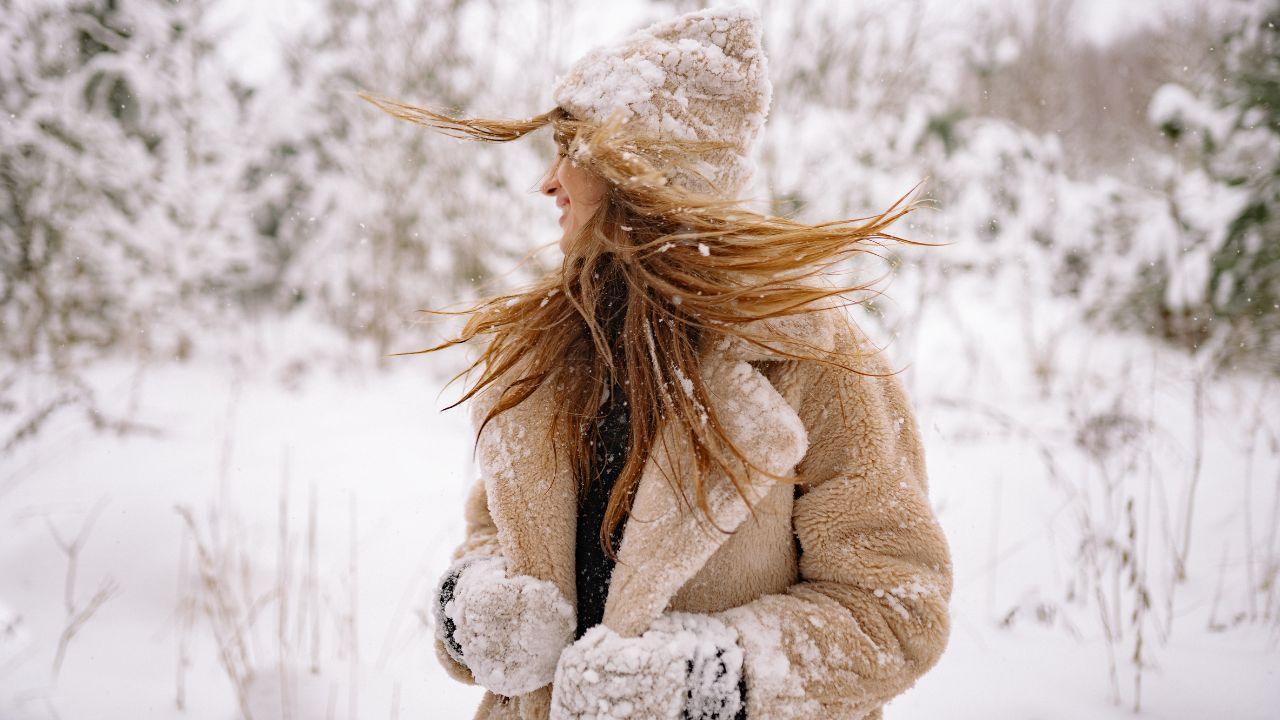 The success of Shein lies in:
Its efficient supply chain
Top-notch customer service
The utilization of automation, data analytics, and AI to appeal to a wide spectrum of fashion tastes at reasonable prices.
However, Shein isn't the only player in the affordable fashion game. There are several online retailers that offer stylish and affordable clothing catering to young women and those who love keeping up with the latest fashion trends but don't have a lot of money to spare. Some other options include:
ASOS
Boohoo
Missguided
PrettyLittleThing
Fashion Nova
These retailers offer a wide range of women's fashion, including trendy clothing at affordable prices, allowing you to stay fashionable without breaking the bank.
Some of the popular alternatives to Shein include:
Romwe
Boohoo
Zaful
PrettyLittleThing
H&M
ASOS
These online stores provide a wide range of trendy clothing options at affordable prices and offers free shipping, making it easy for you to shop online and find the perfect outfit without breaking the bank.
Romwe
Romwe operates as an online clothing store, providing budget-friendly and fashionable attire for women, men, and children. With a user-friendly interface and frequent discounts, Romwe has become a popular destination for fashion enthusiasts looking for crazy cheap clothing without compromising on style.
Their diverse product range includes cute and affordable women's clothing, such as tops, skirts, and dresses. Both Romwe and Shein have similar product quality, but Romwe is known for being more ethical and slightly cheaper, with clothing prices usually ranging from $5 to $10.
So, if you're searching for an online boutique that offers fashionable clothing at an affordable price, Romwe might be just the place for you. With their extensive range of stylish clothes and attractive discounts, updating your wardrobe has never been easier.
Boohoo
Boohoo, stemming from the UK as an online fast-fashion retailer, presents fashionable and reasonably priced attire for both genders, showcasing the latest styles at prices hard to compete with. With a diverse range of items like:
Sweater dresses for $8
Wide leg pants
Oversized boyfriend shirts for $20 or less
An array of options for men
Boohoo has something for everyone.
Their focus on fast fashion and frequent promotions make Boohoo an attractive alternative to Shein for those who want to keep up with the latest trends without spending a fortune.
Whether you're looking for a chic outfit for a night out or casual wear for everyday life, Boohoo's extensive collection of fashionable clothing at crazy cheap prices is sure to impress even the most discerning fashionista.
Zaful
Zaful, yet another favored online retailer, offers budget-friendly, high-quality clothing for both genders, catering to plus-size individuals as well. Known for its stylish pieces and frequent discounts, Zaful ensures that you can look your best without breaking the bank. Newcomers to Zaful can enjoy a 15% discount on their first purchase, making it even more enticing for those looking to update their wardrobe on a budget.
The platform offers a range of clothing options, from casual wear to more formal attire, ensuring that you can find the perfect outfit for any occasion. With its focus on high-quality products and affordable prices, Zaful is definitely worth considering as an alternative to Shein for those who want to stay on-trend without sacrificing quality.
PrettyLittleThing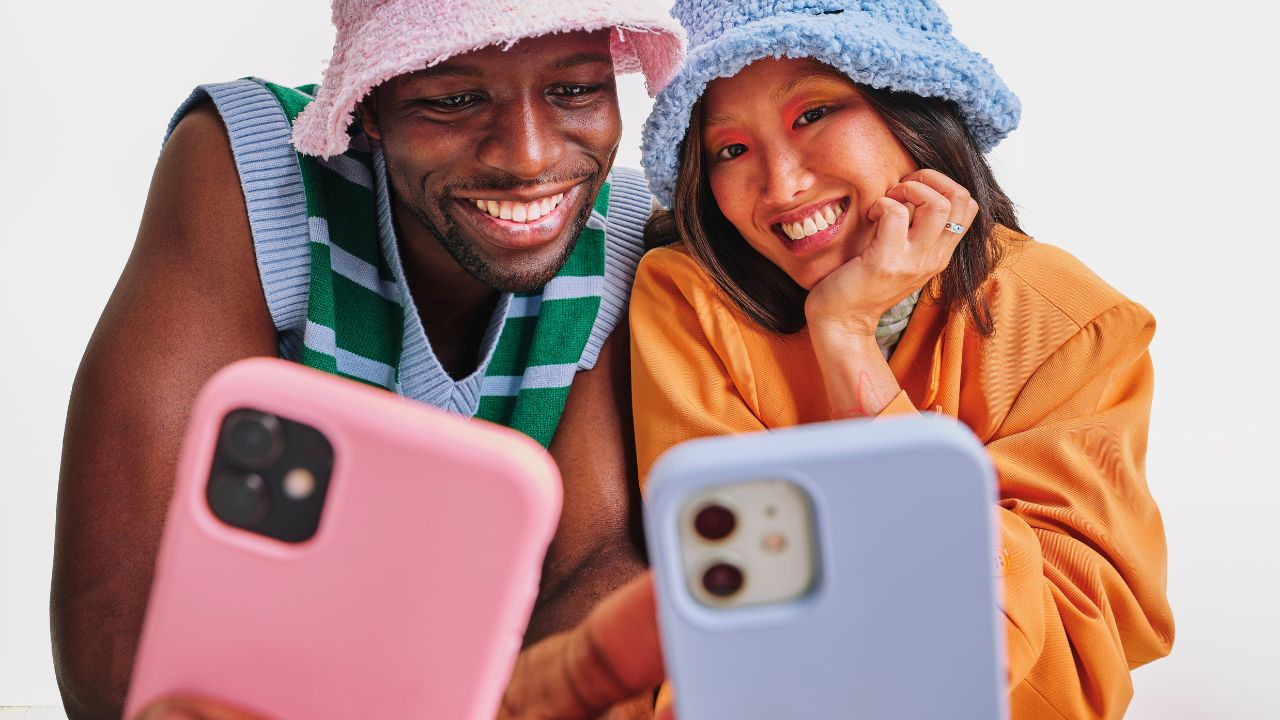 PrettyLittleThing operates as a women's online shopping site, presenting a variety of budget-friendly, fashionable clothing, footwear, and accessories. Owned by the Boohoo Group, PrettyLittleThing takes its cues from catwalk shows and celebrities, ensuring that their products are always in line with the latest fashion trends.
What sets PrettyLittleThing apart is its worldwide shopping options and endorsement by influencers, making it a go-to destination for fashion-forward women all around the globe. With a vast selection of clothing, including a plus-size line, PrettyLittleThing caters to a wide range of tastes and preferences, making it a popular alternative to Shein.
If you're looking for a one-stop-shop for all your fashion needs, from everyday essentials to statement pieces, PrettyLittleThing has got you covered.
H&M
H&M, a well-liked fast-fashion retailer, provides numerous reasonably priced and fashionable clothing choices for men, women, and children. With a focus on sustainability and social responsibility, H&M sets itself apart from other fast-fashion retailers.
Their clothing selection includes items like V-neck sweaters, wool-blend coats, and cotton chinos, ensuring that you can find something to suit any occasion or style preference. Prices at H&M vary, with basic items like cardigans available for around $20, while more high-end options like metallic-coated leather jackets can reach up to $299.
For those looking for an alternative to Shein that combines affordable prices with a focus on sustainability, H&M is an excellent choice.
ASOS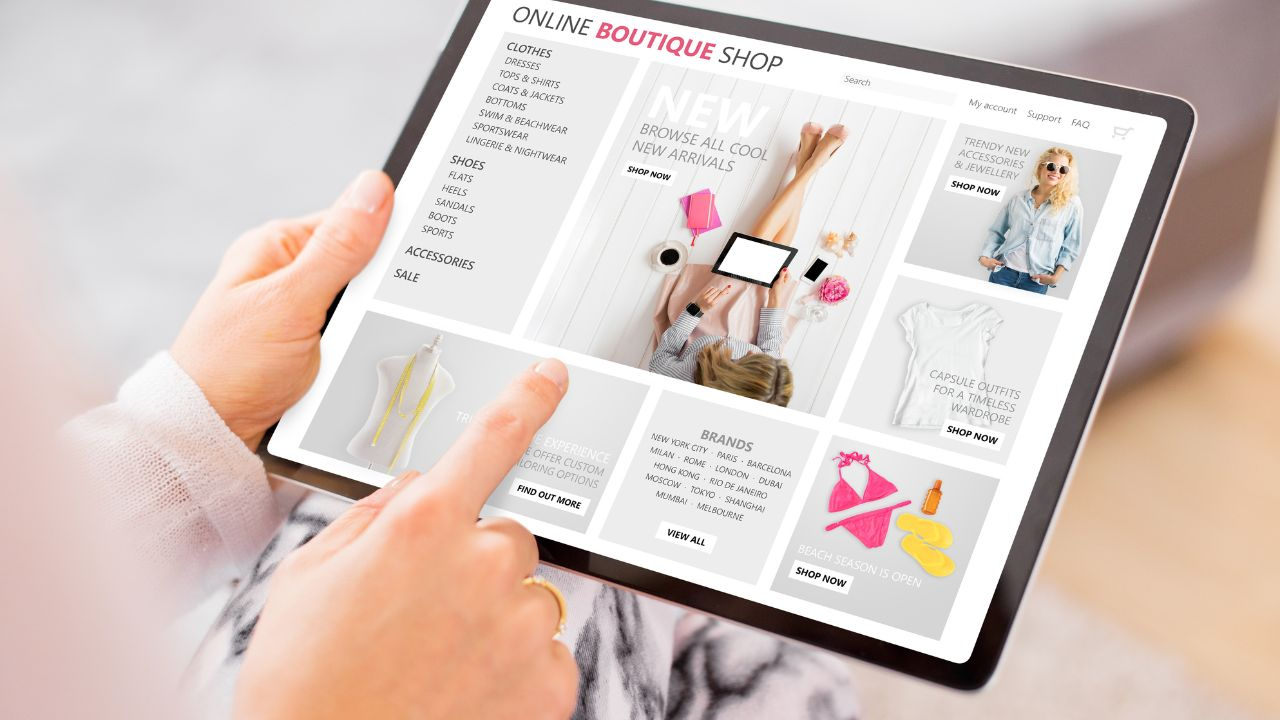 ASOS operates as an online fashion retailer, presenting stylish and budget-friendly clothing for young adults of both genders. With in-house designers and brands, as well as partnerships with other brands and retailers, ASOS provides a diverse range of stylish options for fashion-savvy shoppers. Their product range is quite extensive. It includes:
High-waisted skinny jeans for $18
Vintage-inspired leggings and smock dresses under $8
Halter tops for $15
Hourglass wrap tops for less than $20
ASOS also caters to men, offering items like striped tees for just $15, hoodies for under $20, and half-zip sweaters starting at $21. As a popular alternative to Shein, ASOS allows you to stay on top of the latest trends without emptying your wallet, making it a must-visit destination for affordable and fashionable clothing.
Affordable Clothing Apps with Unique Offerings
While popular online retailers like Shein and its alternatives offer a wide range of trendy and affordable clothing options, there's a whole world of unique and sustainable shopping experiences waiting to be explored.
Second-hand and vintage clothing apps such as Depop, ThredUP, and Poshmark provide cheap clothes in the form of one-of-a-kind pieces at low prices, allowing you to stand out from the crowd while being kind to your wallet and the environment.
These platforms offer a diverse product range, including:
Cargo pants
Vests
Trucker jackets
Baggy jeans under $20
Retro and vintage items
Handmade products
Unique pieces that you won't find anywhere else.
Depop
Depop operates as an app for purchasing and selling clothing, featuring vintage and branded items, with a broad user base and an emphasis on eco-friendly fashion. Sporting a social marketplace concept, Depop allows users to buy and sell unique items, from vintage pieces to top brands like J. Crew and Nike.
With around 90 percent of Depop's over 30 million users under the age of 26, the platform is popular among young, fashion-conscious individuals who want to shop sustainably. For those looking for an alternative to traditional online shopping, Depop offers a vast selection of affordable clothing options with an eco-friendly twist.
ThredUP
ThredUP functions as an online consignment and thrift store, providing a vast selection of reasonably priced second-hand clothing, footwear, and accessories for women and children. Their platform provides high-quality pre-owned items at up to 90% off the original retail price, ensuring that you can shop for stylish pieces without breaking the bank.
To guarantee the quality of their second-hand items, ThredUP carefully inspects each product for stains, rips, and tears before accepting them for resale. This attention to detail ensures that you can shop confidently, knowing that you're getting great value for your money while also contributing to a more sustainable fashion industry.
Poshmark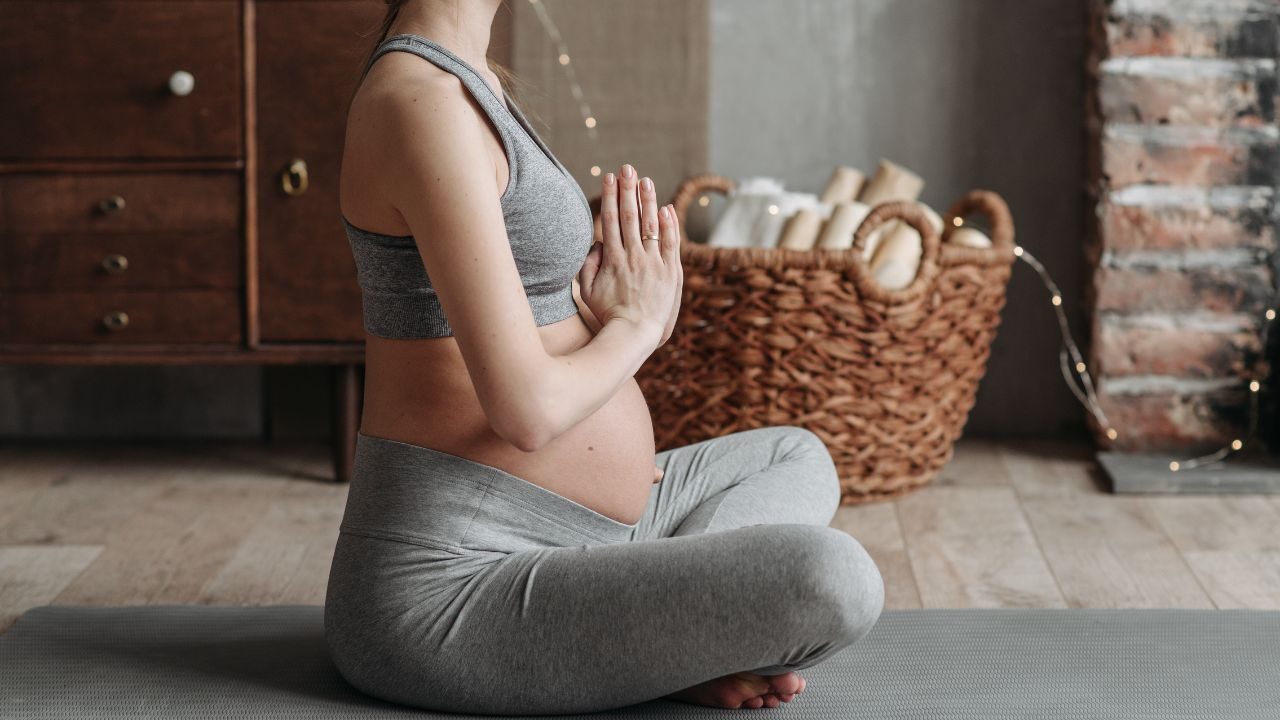 Poshmark serves as a social commerce platform for the purchase and sale of new and pre-owned clothing, footwear, and accessories. With a focus on high-quality and designer items at affordable prices, Poshmark has become a popular choice for fashion-savvy shoppers seeking unique and stylish pieces.
The platform offers a diverse range of items, including:
Women's fashion brands like Lululemon and Nike shoes
Men's clothing brands such as Hoka and Brooks Brothers
Categories like handbags, shoes, jewelry, and accessories.
By shopping on Poshmark, you can find one-of-a-kind items at unbeatable prices, making it an excellent alternative to traditional online retailers like Shein.
Affordable Maternity and Plus-Size Clothing Apps
Pregnant women and plus-size individuals need not sacrifice style and comfort while shopping for budget-friendly clothing. Fortunately, there are apps like PinkBlush and Torrid that cater specifically to these needs, ensuring that everyone can find stylish and comfortable clothing options at reasonable prices.
These apps offer a wide range of trendy and affordable maternity and plus-size clothing options, allowing you to maintain your sense of style throughout your pregnancy and beyond, no matter your size.
PinkBlush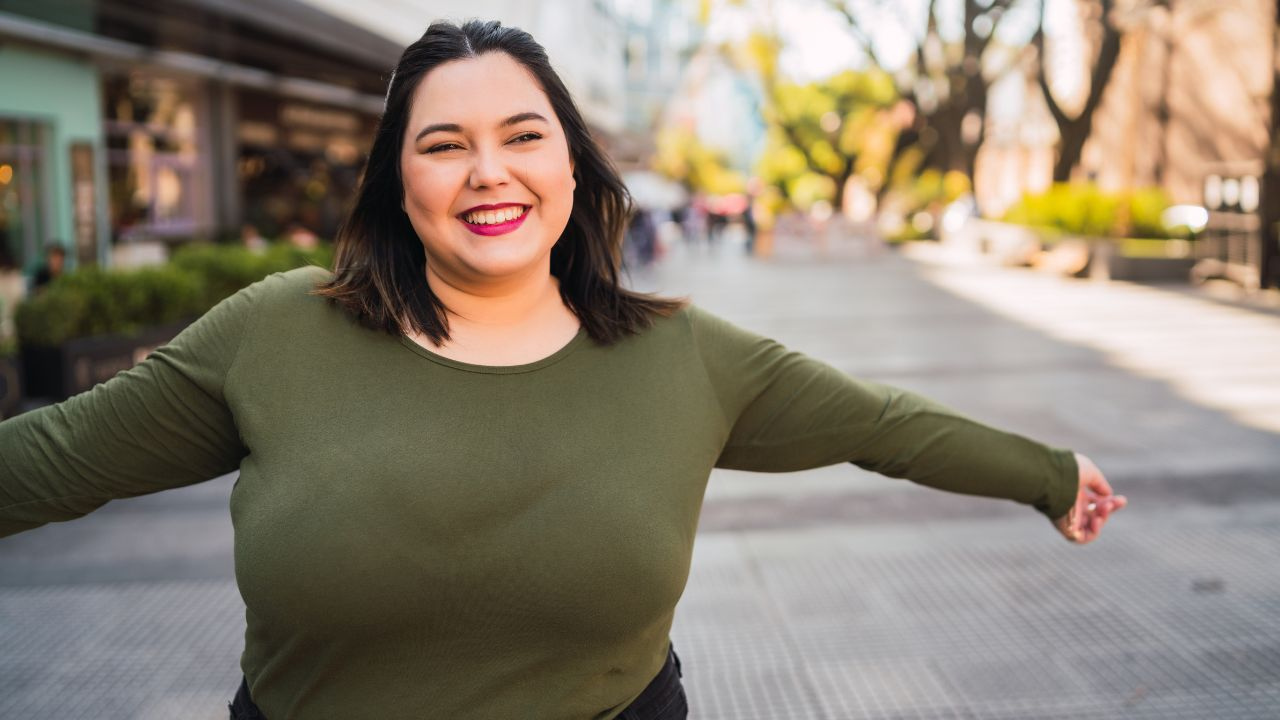 PinkBlush is an online store that specializes in trendy and affordable maternity wear, offering a variety of dresses, tops, bottoms, and more, all designed with comfort and style in mind for expecting mothers.
By focusing on providing fashionable and comfortable maternity clothing options, PinkBlush ensures that expecting mothers can feel confident and stylish throughout their pregnancy. With their wide range of maternity wear, including maxi dresses and baby shower dresses, PinkBlush has become a go-to destination for maternity fashion at affordable prices.
Torrid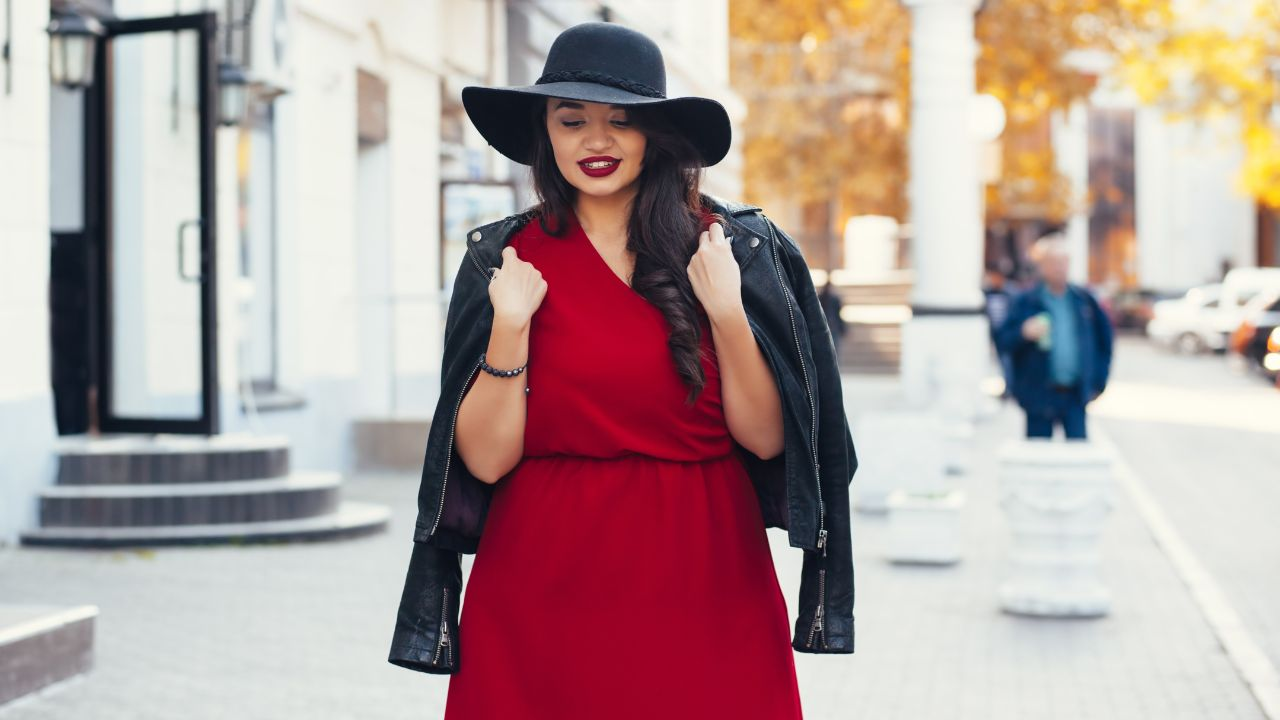 Torrid is a popular plus-size fashion retailer that offers a wide range of stylish and affordable clothing options, including:
Dresses
Tops
Bottoms
Accessories
Catering to sizes from 00 to 6X (10 to 30 in regular sizes), Torrid ensures that everyone can find fashionable clothing options that fit their unique body shape.
With a focus on providing inclusive sizing, trendy outfits, and high-quality clothing at affordable prices, Torrid has become a favorite destination for plus-size individuals looking for stylish options that won't break the bank.
Tips for Safe Online Shopping on Affordable Clothing Apps
While online shopping for affordable clothing offers a fun, convenient way to revamp your wardrobe, it's vital to maintain a positive shopping experience by remembering a few safety guidelines. By focusing on payment security, reading reviews, and understanding return policies, you can protect yourself from potential issues and make the most out of your online shopping experience.
Armed with these tips, you can confidently navigate the world of affordable clothing apps and find the perfect outfit that makes you look and feel your best, without sacrificing your safety or peace of mind.
Payment Security
Using secure payment methods like credit cards or PayPal ranks among the most critical aspects of safe online shopping. These payment options provide fraud protection, secure transactions, and dispute resolution features that help protect your personal information and prevent unauthorized charges.
By choosing to shop with retailers that offer secure payment options, you can minimize the risk of falling victim to fraud and ensure a safe and enjoyable online shopping experience.
Reading Reviews
It's always advisable to read product reviews and ratings from other customers before finalizing a purchase. Reviews can provide valuable insight into the quality, performance, and durability of an item, as well as the trustworthiness of the seller.
By taking the time to read reviews and gather information from previous buyers, you can make a more informed decision and avoid potential issues or disappointments when shopping for affordable clothing online.
Return Policies
Before making an online purchase, grasping the retailer's return policy is of utmost importance. Be sure to check the return period, return shipping costs, and any restocking fees associated with returning an item.
By familiarizing yourself with the return policy and providing excellent customer service, you can ensure a smooth and hassle-free return process should you need to send an item back.
Summary
In conclusion, there's a whole world of affordable online shopping options beyond Shein, from popular alternatives like Romwe, Boohoo, Zaful, PrettyLittleThing, H&M, and ASOS, to unique and sustainable platforms like Depop, ThredUP, and Poshmark. Furthermore, specialized maternity and plus-size clothing apps like PinkBlush and Torrid cater to expecting mothers and plus-size individuals, ensuring that everyone can find stylish and comfortable clothing options at affordable prices.
By following the tips for safe online shopping, such as using secure payment methods, reading reviews, and understanding return policies, you can confidently explore these affordable clothing apps, finding the perfect outfit that suits your style and budget while enjoying a positive and secure shopping experience.
Frequently Asked Questions
What is similar to Shein?
If you're looking for stores like Shein that offer stylish, affordable fashion, check out CHNGE, Afflicts, Plant Faced Clothing, WAWWA, CBAAF, Spell, Frankie, Romwe, ASOS, Pretty Little Things, Nasty Gal and Forever 21.
Who is Shein's biggest competitor?
Shein's biggest competitors are fast fashion brands like Zara, H&M, ASOS, Boohoo Group plc, Amazon, eBay, Wish, AliExpress, Forever 21, Primark, Uniqlo, and Pretty Little Things.
Is Romwe or Shein better?
It appears Romwe used to have better quality items, however currently both platforms offer the same quality products. It is therefore hard to declare one better than the other.
Is Asos better than Shein?
Overall, ASOS offers more options when it comes to pricing and designer collaborations, making it a better choice than Shein for shoppers looking to invest in higher quality items.
How can I ensure a secure payment while shopping online?
To ensure a secure payment when shopping online, use credit cards or PayPal for their fraud protection and secure transaction capabilities.