Tired of the same old platforms for buying and selling items? Want to explore fresh alternatives that cater to your unique needs? Look no further! In this comprehensive guide, we'll introduce you to 15 fantastic apps like OfferUp, each with its unique features, benefits, and target audience. So buckle up and get ready to expand your horizons in the world of online buying and selling!
Short Summary
Discover 15 of the best apps like OfferUp in 2023, from eBay to Oodle & more.
Get tips for success on each platform with quality photos, competitive pricing & detailed descriptions.
Enjoy secure buying and selling without fees, perfect for tech enthusiasts or fashionistas!
1. eBay: A Global Marketplace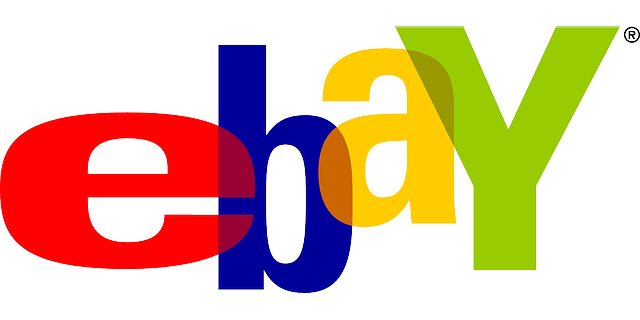 eBay is undoubtedly a household name when it comes to selling items online. With a presence in over 30 countries, this platform connects sellers and buyers from all corners of the globe. Its core functionality includes auctions, fixed-price listings, and the ability to make offers, catering to a diverse range of preferences.
But eBay isn't just about being global; it also ensures a secure experience for its users. With scam protection in place, you can confidently buy and sell with the assurance that you're in safe hands.
While eBay does charge fees for listing and selling items, these costs are generally affordable and justified by the platform's reach and security features. Plus, with hundreds of millions of listings spanning various categories, it's like having a garage sale at your fingertips.
So, if you're looking for a resale site with a vast audience and a trusted reputation, eBay is the way to go.
2. Facebook Marketplace: Social Selling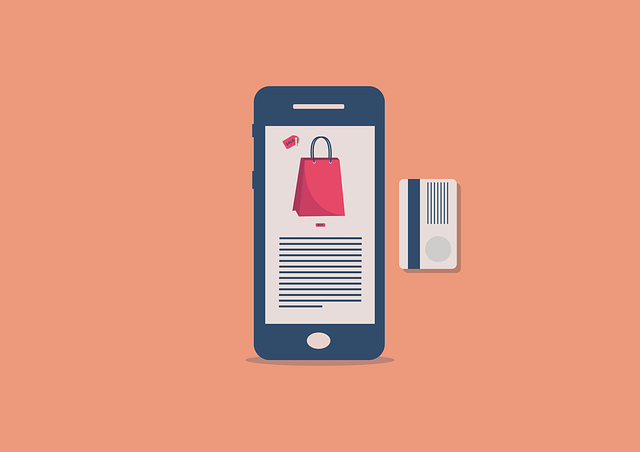 Imagine combining the power of social media with the convenience of online buying and selling. That's precisely what Facebook Marketplace offers! This free online marketplace allows you to sell items locally or ship them to buyers outside your area, all without any selling fees. The platform connects sellers with prospective buyers who can browse listings, make offers, and communicate via Facebook's built-in messaging feature for seamless negotiations.
One of the best things about Facebook Marketplace is the ability to check out potential buyers. Facebook accounts, providing an additional layer of security and trust in the transaction. So, if you're looking for a social selling platform that's completely free and well-integrated with your existing Facebook account, Facebook Marketplace is an excellent choice.
3. Mercari: The Online Flea Market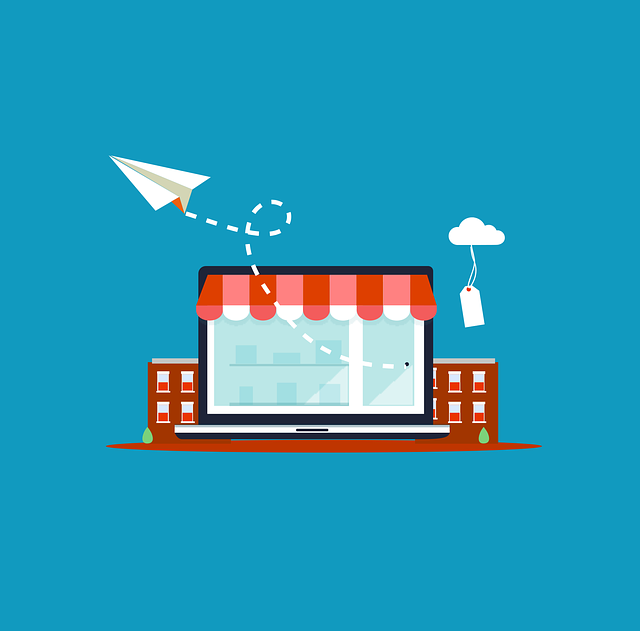 Originating in Tokyo, Japan, Mercari has grown into a popular selling app that connects buyers and sellers in a simple, user-friendly platform. With millions of users and a wide variety of items, Mercari offers a fantastic OfferUp alternative for those looking to buy or sell products online. The platform charges a modest 10% commission fee, making it an affordable option for sellers.
One of Mercari's standout features is its international shipping capabilities, allowing you to reach a global audience and tap into new markets. Plus, the app offers a chat feature, so buyers and sellers can connect on a more personal level and negotiate prices, including shipping costs, with ease.
If you're looking for an online flea market that's easy to use and offers a wide range of items, Mercari is the perfect choice.
4. Poshmark: Fashion-Focused Resale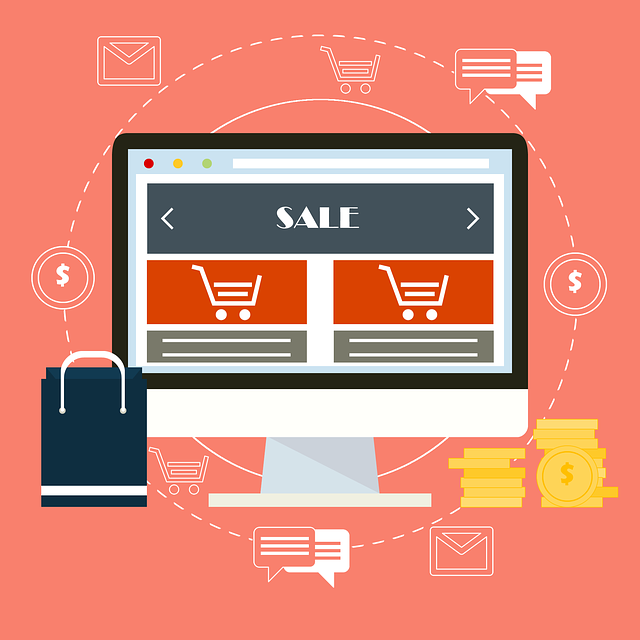 For those with a passion for fashion, Poshmark is the go-to platform for buying and selling trendy clothes and accessories. This fashion-focused marketplace offers millions of users access to a vast selection of items, ranging from vintage to designer clothing. Poshmark provides seller protection and insurance, ensuring that both buyers and sellers have a secure and hassle-free experience.
While Poshmark does charge a 20% commission on the sale price, it's a small price to pay for the platform's reach and security features. Plus, with a dedicated community of buyers and sellers, you can be sure to find like-minded fashion enthusiasts to connect and trade with.
So, if you're seeking a stylish alternative to OfferUp, Poshmark is the perfect fit.
5. Etsy: Handmade and Vintage Goods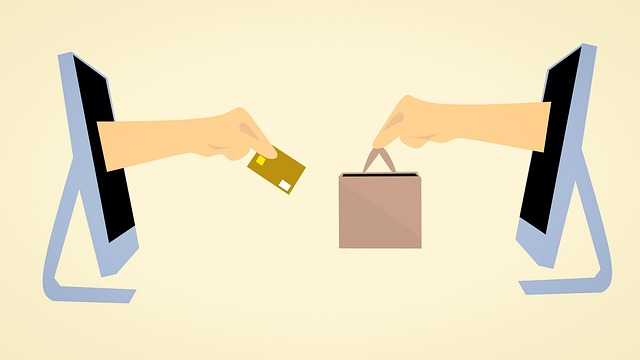 For those with an appreciation for all things handmade, vintage, and unique, Etsy is the ideal online marketplace. This popular shopping app allows users to buy and sell a wide range of vintage or handmade items, including handmade crafts, vintage goods, and even craft supplies. While Etsy does charge fees to sellers, it remains a free online marketplace for buyers, making it an attractive platform for those looking to sell products online.
One of the perks of using Etsy is the access to a worldwide marketplace, connecting sellers with buyers from all over the globe. In addition, Etsy provides sellers with helpful analytics, giving them valuable insights into their sales and customers, making it easier to sell stuff online and grow their business.
While there are some downsides to using Etsy, such as fees and limited customer service, the platform's benefits far outweigh the drawbacks, especially for those interested in selling unique, handmade, or vintage items. So, if you're looking for an online marketplace that caters to your creative side, Etsy is the perfect choice.
6. Swappa: Electronics Reselling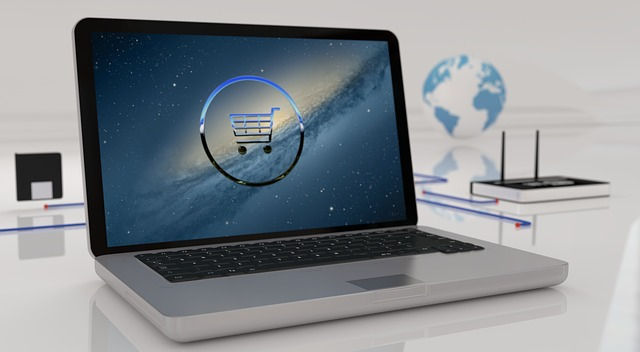 Swappa is the go-to platform for tech enthusiasts looking to buy and sell pre-owned electronics. This trusted marketplace offers a range of items, from smartphones to computer accessories, ensuring that you can find the perfect gadget to suit your needs. Swappa has strict requirements for listing items, verifying the condition and price to maintain high-quality listings and protect buyers from scams.
One of the best aspects of Swappa is that it charges a flat fee paid by the buyer, making it a free online marketplace for sellers. Plus, the platform offers assistance and moderation to ensure a secure environment for users, keeping both buyers and sellers safe.
So, if you're on the hunt for a reliable platform to buy and sell electronics, Swappa is the perfect choice.
7. Nextdoor: Local Neighborhood Sales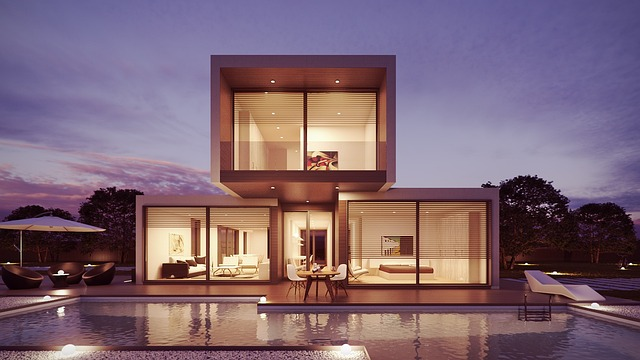 Looking for a platform that not only allows you to buy and sell items, but also connects you with your local community? Nextdoor is the perfect solution! This social networking app focuses on connecting people based on their location, offering features such as posting updates, events, and items for sale without any fees.
Nextdoor is an excellent way to sell stuff online within your community, making it easy to reach local buyers and build connections with your neighbors. Plus, the app offers the same core functionality as other apps for selling stuff online, ensuring a smooth and secure experience for users.
So, if you're looking for a local marketplace that keeps you connected with your community, give Nextdoor a try.
8. LetGo: Free App for Local Sales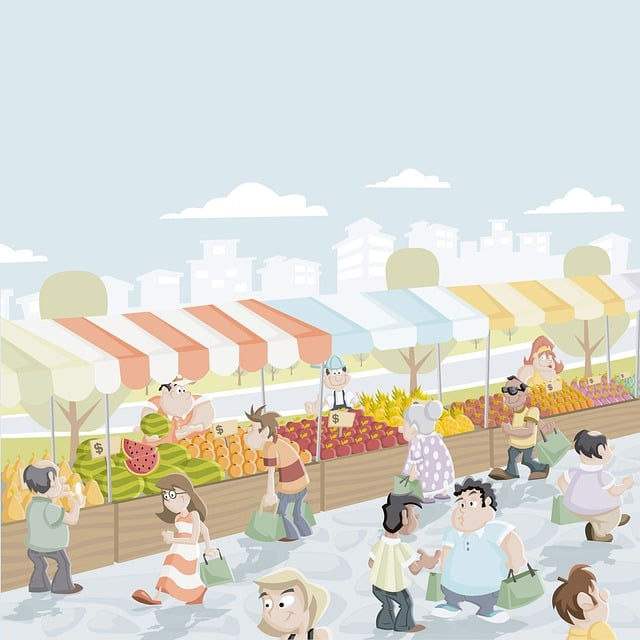 As the name suggests, LetGo is a free app that allows users to buy and sell items within their local area. With verified user profiles and machine learning methods to detect and block inappropriate content, LetGo ensures a safe and user-friendly experience for its users. Available on the Google Play Store, it's a convenient way to connect with others in your community.
With hundreds of millions of listings across various categories, LetGo is an ideal platform for those looking to buy and sell items locally without any fees. So, if you're seeking a fantastic OfferUp alternative that focuses on local sales, LetGo is the perfect app for you.
9. Tradesy: Women's Designer Goods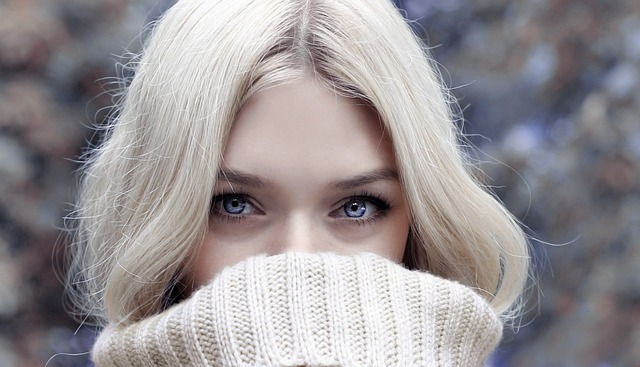 For fashion-conscious women who love designer goods, Tradesy is a must-visit platform. This app specializes in women's clothing and accessories, offering a curated selection of items from top designer brands. With a high commission fee and a money-back guarantee for fake items, Tradesy ensures a secure and reliable platform for both buyers and sellers.
Although Tradesy has since merged with Vestiaire Collective, it remains a popular choice for those looking to buy and sell luxury and vintage fashion items. So, if you're in the market for women's designer goods and want a platform that caters to your taste, Tradesy is the perfect choice.
10. Listia: Auction-Based Trading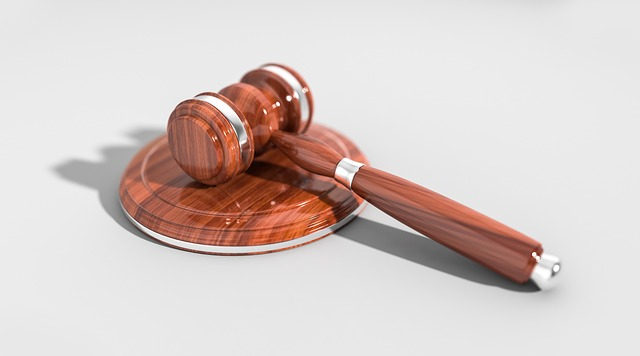 Listia is a unique platform that offers a fun and engaging twist on the traditional online marketplace. This free platform allows users to trade items using an auction system, earning credits by listing items for sale, and then using those credits to bid on other items listed by users.
This auction-based trading system offers a novel way to sell stuff online and acquire new items without spending any money. With a wide range of items available for auction, Listia provides an exciting and addictive alternative to traditional buying and selling platforms, where the listing price can often be a barrier to entry.
11. 5miles: Local Buying and Selling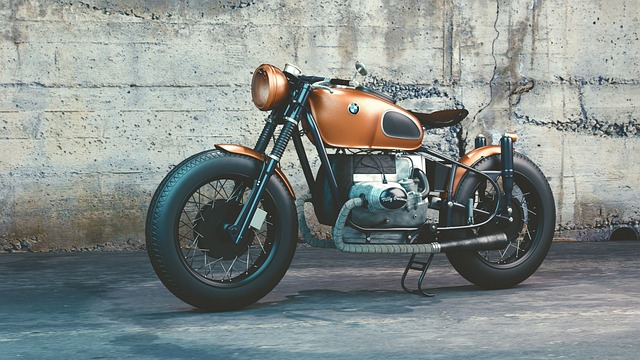 If you're looking for a hyper-local alternative to OfferUp, 5miles is the perfect choice. This app allows users to buy and sell items within a 5-mile radius, making it easy to connect with local buyers and sellers. With no fees, 5miles offers a user-friendly platform for buying and selling a variety of items, from clothing to toys.
5miles also provides options for negotiating prices and secure meeting locations, ensuring that both buyers and sellers have a smooth and safe experience. So, if you're seeking a local marketplace that focuses on buying and selling within your immediate area, 5miles is an ideal choice.
12. VarageSale: Community-Based Sales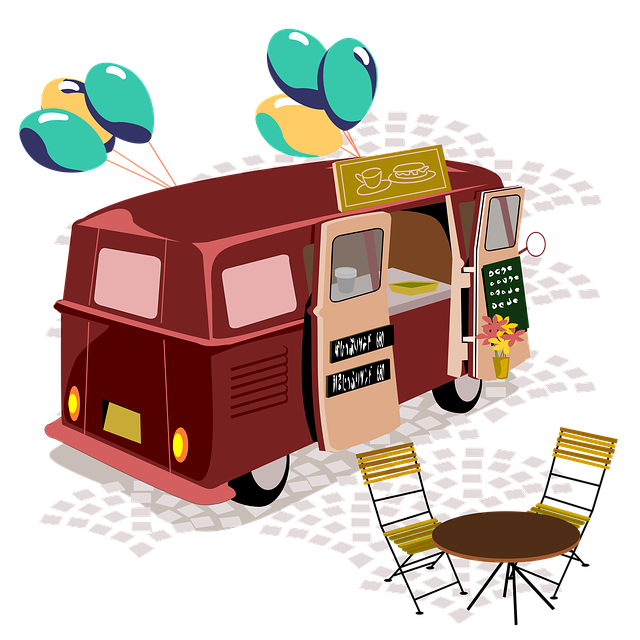 For those who value community and social connections, VarageSale is an excellent choice. This local marketplace allows users to buy and sell a variety of goods, including clothing and toys, within their community. At the time of writing, VarageSale is available in the US and Canada and requires no fees for listing or selling items, making it a great platform to sell locally.
VarageSale offers a unique and personalized buying and selling experience, connecting users with their local community and helping to build relationships with neighbors and friends. If you're seeking a platform that combines the convenience of online buying and selling with the warmth of community-based interactions, VarageSale is the perfect choice.
13. Oodle: Classifieds Aggregator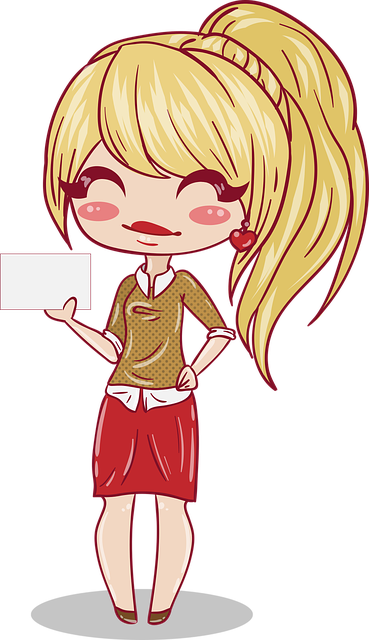 Oodle is a classified aggregator that allows users to buy and sell items by collecting listings from various sites, making it easy to find the perfect item or buyer. With a wide range of items available, Oodle offers users access to an extensive selection of goods, from pets and antiques to jobs and real estate.
While Oodle may not be a dedicated buying and selling platform like OfferUp, it provides a convenient way to browse local listings from multiple sources, increasing the chances of finding amazing deals and connecting with potential buyers.
If you're looking for a platform that offers a diverse range of items and sources, Oodle is an excellent choice.
14. Tips for Success on OfferUp Alternatives
To ensure success on these OfferUp alternatives, it's crucial to follow some best practices. First and foremost, invest time in taking quality photos of your items. Make sure your pictures are sharp, bright, and accurately represent the item you're selling. A picture is worth a thousand words, and having eye-catching images will help attract potential buyers.
Next, research competitor prices on the platform to ensure your items are priced competitively. This will increase the chances of your item selling quickly and prevent you from underselling yourself. Additionally, provide detailed descriptions of your items, including their condition, size, and any other relevant information that buyers may need. This will help potential buyers make informed decisions and reduce the likelihood of disputes or returns.
By following these tips, you'll be well on your way to successful selling on platforms like OfferUp. Remember, the key to success is consistency, patience, and a willingness to learn and adapt to each platform's unique features and requirements.
Summary
In conclusion, there is no shortage of fantastic OfferUp alternatives for users looking to buy and sell items online. From global marketplaces like eBay to fashion-focused platforms like Poshmark, there's a platform to cater to every niche and preference. By exploring these options, you can expand your buying and selling potential, connect with new buyers and sellers, and discover unique items that you may not find on OfferUp.
So whether you're a seasoned seller looking to diversify your online presence or a buyer seeking unique items, these OfferUp alternatives offer a world of opportunities. Embrace the variety, explore new platforms, and enjoy the exciting world of online buying and selling!
Frequently Asked Questions
Which is better letgo or OfferUp?
If you're looking to reach a larger market, letgo has more users than OfferUp and may be the better option. However, OfferUp may be the better choice if you're in a hurry to get your products sold as it's been known to move items faster.
All things considered, both are great platforms for buying and selling, so it ultimately comes down to what works best for you.
Does Letgo still exist?
Yes, Letgo still exists, however it is now owned and operated by OfferUp. The two companies joined forces in July 2020, combining their marketplace into a single entity.
What platforms are similar to letgo?
If you're looking for an app like Letgo, check out eBay, OfferUp, Wallapop, 5miles and Craigslist—these are some of the top competitors in the online marketplace. All of them provide similar user experiences and offer buyers and sellers access to a variety of goods and services.
What happened to close5?
It's officially the end for Close5: eBay has announced that they are retiring the app and transitioning their team to focus on their core EBay platform.
This news means that Close5 is now closed, and the team is committed to providing improved local experiences for customers across the globe.
Which OfferUp alternative is best for selling handmade items?
If you're looking for an OfferUp alternative to sell your handmade items, Etsy is the perfect option. With a strong marketplace and loyal customer base, it offers sellers a great platform for success.