Ever found yourself in a tight spot financially and considered a payday loan? You're not alone, but there's a better, more affordable solution: cash advance apps. These handy apps offer a more accessible and cost-effective alternative to traditional payday loans, helping millions of people get through tough times without breaking the bank. Let's dive into the world of cash advance apps and explore 13 popular options, focusing on apps like Albert.
Albert is an AI-powered personal finance app that offers a variety of features to help users manage their money. Some of the top features of Albert include:
These are just a few of the top features of Albert. The app is constantly evolving and adding new features to help users improve their financial well-being.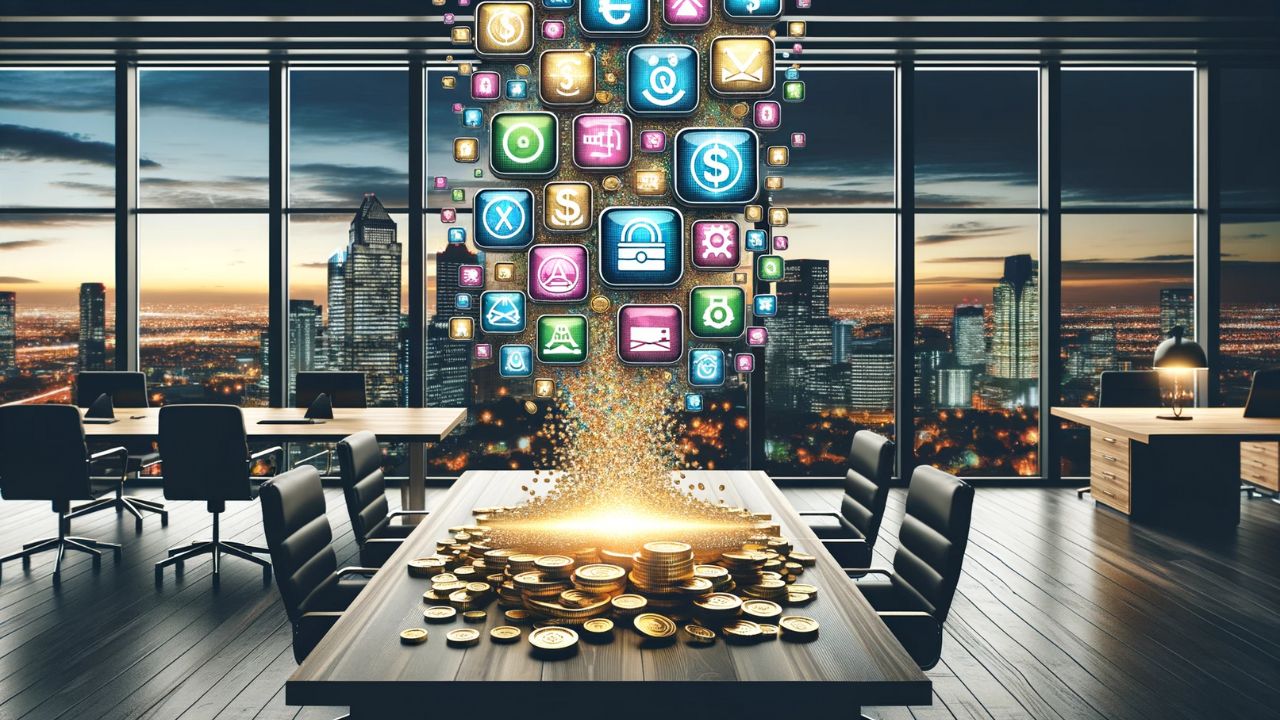 Key Takeaways
Explore 13 alternatives to Albert for cash advances and find the best solution for your needs.
No credit checks, lower fees than payday loans & flexible repayment terms make cash advance apps a convenient option.
Responsible use is key – only use in emergencies & budget/save to reduce reliance on them.
13 Alternatives to Albert for Cash Advances
From fee-free cash advances to payday loan alternatives, the market is brimming with options to help you get that extra cash when you need it most. A comparison of top cash advance apps will guide you to the ideal solution that aligns with your financial needs and preferences.
Here are 13 popular cash advance apps like Albert to explore:
1. Earnin
Imagine getting early access to your paycheck without paying any fees. Sounds too good to be true, right? Well, that's precisely what Earnin offers. This cash advance app allows you to get up to $100 daily and $750 per pay period with no fees involved. Earnin links to your existing bank account and provides advances based on your direct deposit history.
Earnin provides an exceptional feature called Balance Shield Alerts. It carefully monitors your external bank account balance and sends out alerts when the funds dip below a certain point. This feature assists in managing your spending and provides an option to cash out up to $100 to handle unforeseen expenses. No monthly fees, no credit checks, just simple access to your hard-earned money when you need it most.
2. Dave
Meet Dave, the friendly app that offers personal finance features and cash advances up to $500. With a small $1 monthly fee and optional tipping, Dave is an affordable alternative to other cash advance apps. The app provides account monitoring and notifications, helping you stay on top of your finances.
Dave employs an algorithm that considers account balance and spending habits to ascertain ExtraCash eligibility. Plus, if you need more time to repay your cash advance, Dave offers extensions for added convenience.
Need to boost your income? Dave even has a side hustle feature that matches you with surveys, phone jobs, and more.
3. Brigit
Brigit is another cash advance app that offers up to $250 without interest or fees. However, it requires a $9.99 monthly subscription to access its cash advance option and additional features like identity theft protection and credit builder services.
Besides cash advances, Brigit also offers auto-advances and Earn Extra to help you boost your income. With a focus on financial security and convenience, Brigit is a solid option for those in need of a quick cash infusion.
4. Chime SpotMe
Chime SpotMe offers a unique twist on cash advances by providing free overdraft protection between $20 and $200 with no fees. To be eligible, you'll need a single direct deposit of at least $200 coming into your Chime Checking Account each month.
The cash advance limit with Chime SpotMe is based on your account activity, history, and other risk factors, ranging from $20 to $200. Keep in mind, though, that Chime SpotMe only covers debit card purchases and cash withdrawals, not transfers to other apps like Venmo or Cash App.
5. MoneyLion Instacash
MoneyLion Instacash is a cash advance service that offers the following benefits:
You can borrow up to 30% of your recurring cash direct deposit per pay cycle with no credit check.
If approved, the funds will be sent to your bank account within a few hours.
There is a fee for instant access.
While the cash advance limit is typically up to $500 per regular deposit period, it can be increased to $1,000 if your income amount is higher. MoneyLion also offers a premium membership option, but the details are not readily available and may require contacting customer support for more information.
6. Empower Cash Advance
Empower Cash Advance bridges the gap between users and finances. It provides access to up to $250 without imposing fees, interests, or credit checks. Empower assesses your bank account history, direct deposit amounts, and their duration to establish your cash advance eligibility.
The convenience of Empower Cash Advance lies in its automation. The amount you owe, along with any tips, is automatically deducted from your next paycheck. This makes it an easy and hassle-free way to access extra cash when you need it the most.
7. Cleo
Cleo offers cash advances up to $250 without credit checks or fees, making it a popular choice for those in need of quick cash. In addition to cash advances, Cleo also provides personal finance management tools, including spend and save goals, credit score tracking, and a credit builder card.
With a $5.99 monthly subscription fee, Cleo users gain access to budgeting assistance, credit-building accounts, and small cash advances up to $100. Cleo also offers a 14-day extension on repayments, ensuring flexibility for its users.
8. FloatMe
FloatMe is a cash advance app that offers up to $50 without interest or credit checks. However, FloatMe charges a fee for cash advances above $20, making it pricier than other apps on this list.
Apart from the cash advance feature, FloatMe also provides insights into your spending habits through its spend analysis tool. This can help you better understand where your money goes and make more informed financial decisions.
9. Klover
Klover offers a cash advance option that allows users to access up to $200 without interest or credit checks. To boost your cash advance opportunities, Klover lets you complete surveys or watch ads to earn points.
While Klover doesn't offer many personal finance features, it provides cash advances to help users in times of need. With a monthly fee of $9.99 or $19.99, depending on the plan chosen, Klover is a viable option for those seeking quick access to cash.
10. Possible Finance
Possible Finance is a payday loan alternative that provides up to $500 loans with a 29-day grace period and installment repayment options. Available in select US states, Possible Finance requires a regular source of income, an active checking account, and a minimum age of 18 to be eligible for a cash advance.
While not a traditional cash advance app, Possible Finance offers a more flexible repayment structure for those in need of short-term financial assistance. With the option to choose between a 4-week delay plan, a monthly payment plan, or splitting payments into 3-4 installments, Possible Finance provides a suitable alternative to payday loans.
11. B9
B9 offers cash advances up to $100 or $500 with no interest or credit checks. However, it charges a monthly fee of $9.99 or $19.99, depending on the plan chosen.
While B9 may not be as popular as other cash advance apps, it still provides a viable option for those in need of quick cash. With various plans available, users can choose the one that best suits their financial needs and preferences.
12. Varo
Varo provides cash advances up to $250 without interest, but it charges a fee for advances above $20. This positions Varo at a higher price point compared to other cash advance apps on this list.
Despite its higher fees, Varo offers a secure and reliable banking experience without monthly maintenance or overdraft fees. This makes it a suitable option for those who prioritize:
a more comprehensive banking experience
convenience and accessibility
advanced security features
easy-to-use mobile banking
over cash advance costs.
13. Ingo Money
Ingo Money is a unique cash advance app that allows users to:
Cash checks and receive funds in just a matter of minutes
Create a profile
Link their accounts
Submit a photo of the check to access their funds
While not a traditional cash advance app, Ingo Money provides a convenient alternative for those who need access to funds quickly. The ability to cash checks instantly makes Ingo Money a valuable resource for users who require immediate access to cash.
Benefits of Using Cash Advance Apps
Cash advance apps confer numerous advantages over conventional payday loans, such as the absence of credit checks and reduced fees. With the convenience of accessing funds directly on your smartphone, cash advance apps provide a more accessible and cost-effective alternative to payday loans.
So, say goodbye to the days of high-interest rates and hidden fees, and welcome the new era of instant cash advances with open arms.
No Credit Checks
One of the most significant advantages of cash advance apps is that they don't require credit checks. This means that even if you have a less-than-perfect credit score, you can still access cash advances when you need them.
The elimination of credit checks allows cash advance apps to cater to a broader user base, thereby making financial help available to those who might not be eligible for standard loans.
Lower Fees
Another benefit of cash advance apps is their lower fees compared to payday loans. With most cash advance apps charging an average cost of $15.35, users can save money in the long run by avoiding the exorbitant fees and interest rates associated with payday loans.
This makes cash advance apps a more affordable option for short-term financial needs.
How to Choose the Right Cash Advance App
Finding the best cash advance app can be a daunting task, but it doesn't have to be. By considering factors such as fees, interest rates, and repayment terms, you can narrow down your options and select the app that best suits your individual needs and preferences.
Keep in mind that the right cash advance app for you may not be the same as the one that works best for someone else, so take the time to research and compare what each app has to offer before making a decision.
Fees and Interest Rates
When selecting a cash advance app, prioritize those with minimal or no fees and interest rates to lower your borrowing expenses. Some cash advance apps offer fee-free cash advances, while others may charge a small fee or a percentage of the advance amount.
By selecting an app with minimal fees, you can save money and reduce the overall cost of borrowing.
Repayment Terms
The terms of repayment also play a vital role in determining the appropriate cash advance app. Different apps may have varying repayment windows, ranging from a few days to a few weeks. It's essential to select an app with repayment terms that align with your financial situation and ability to repay the advance.
Some apps may even offer free extensions on repayment and don't charge late fees, providing added flexibility for users.
Responsible Use of Cash Advance Apps
Although cash advance apps can provide crucial aid during emergencies, it is important to utilize them judiciously and not depend on them for routine expenses. By focusing on budgeting and saving, you can reduce the need for cash advances and improve your overall financial stability.
Remember, cash advance apps are a tool to help you during tough times – not a permanent solution to financial problems.
Emergency Use Only
Reserve the use of cash advance apps for emergencies like unforeseen medical costs or car repairs. Relying on them for regular expenses can lead to a cycle of debt and financial instability.
By reserving cash advances for emergencies only, you can ensure that you're using them as a helpful resource rather than a harmful crutch.
Budgeting and Saving
Emphasizing budgeting and saving is a pivotal approach towards lessening the dependency on cash advances and enhancing your overall financial stability. By creating a budget, tracking your spending, and setting up automatic savings, you can build a financial safety net that reduces reliance on cash advance services.
Remember, a healthy financial future starts with responsible money management.
Summary
Cash advance apps offer a convenient and cost-effective alternative to traditional payday loans, providing users with instant access to funds when they need them most. By comparing various cash advance apps and considering factors such as fees, interest rates, and repayment terms, you can find the perfect solution for your financial needs. Just remember to use these apps responsibly and focus on budgeting and saving to ensure long-term financial stability.
Frequently Asked Questions
What is better than Albert app?
Chime, Personetics, Arro, Earnin, Dave, Brigit, Cleo, Chime Spotme, Empower, MoneyLion, and Klover are all great alternatives to Albert that offer features like mobile banking services, cash advances with no interest or credit checks, flexible repayment dates, and more.
Are cash advance apps a better option than payday loans?
Cash advance apps provide more accessible and affordable alternatives to payday loans due to their lower fees and no credit checks.
What factors should I consider when choosing a cash advance app?
When choosing a cash advance app, look into fees, interest rates, repayment terms, and any additional features so that you can make the best decision for your financial situation.
Do cash advance apps require credit checks?
No, most cash advance apps do not require credit checks, making them easily accessible.
Can cash advance apps help me build my credit?
Yes, cash advance apps can help you build your credit, as many offer services that will increase your credit score over time.