Buy Now, Pay Later (BNPL) services have taken the world by storm, with an increasing number of consumers, particularly millennials and Gen Zers, discovering their benefits. As a result, many alternative BNPL apps like Affirm have emerged to compete with the well-known Affirm. In this blog post, we'll explore the top apps like Affirm and provide you with valuable insights into the world of BNPL services.
Key Takeaways
Explore the growing Buy Now, Pay Later phenomenon and its alternatives.
Compare BNPL apps like Klarna, Afterpay, Sezzle & more to find the right fit for you.
Use responsibly with best practices such as paying on time & setting spending limits.
Exploring the Buy Now, Pay Later Phenomenon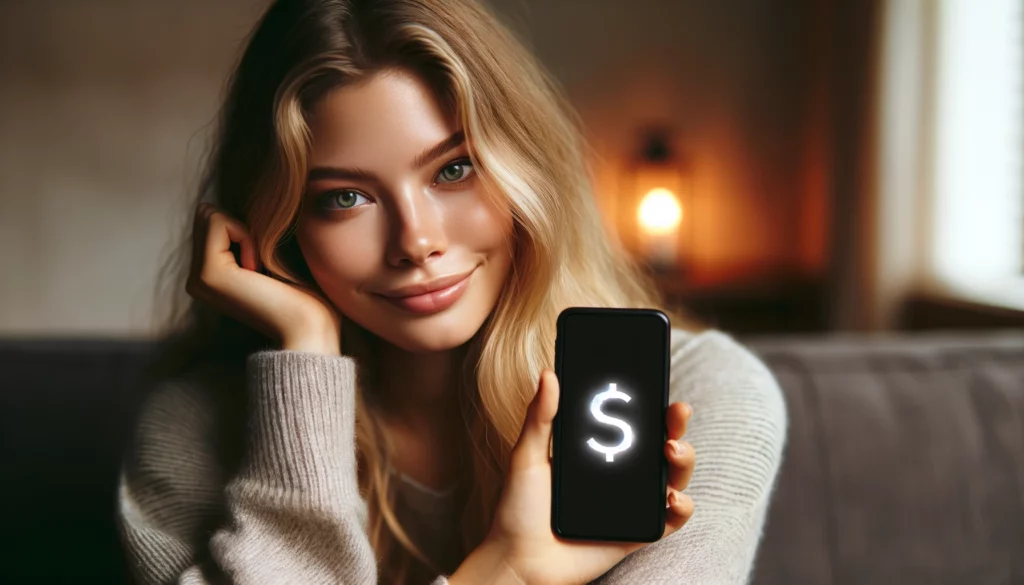 Shoppers everywhere have been captivated by the Buy Now, Pay Later (BNPL) phenomenon. These services allow consumers to finance purchases over a period of time and establish credit as long as they make on-time payments starting with the first one. With BNPL apps, users can break up the cost of purchases into smaller, more manageable chunks, helping them manage their credit limit more effectively.
Nonetheless, using BNPL apps comes with associated risks. They can lead to impulse purchases, multiple outstanding balances that can be hard to keep track of, and missed payments that could hurt your credit score. Most BNPL companies offer a payment plan where the cost can be split into four equal payments over a six-week period.
Additionally, they provide installments that can stretch from three to 24 months. Interest rates can range from 0% for pay-in-four options to 36% for monthly installments, and most providers perform soft credit checks to determine eligibility and set interest rates.
Accessibility is a key factor in the popularity of BNPL services. They are usually available through:
Websites
Mobile apps
Browser extensions (to make it easier to use BNPL for online purchases)
Virtual cards (added to digital wallets, allowing for in-store BNPL usage)
As global BNPL transactions are projected to surge to 450 billion USD, it's evident that this mode of payment continues to gain momentum.
The Pros and Cons of Using Affirm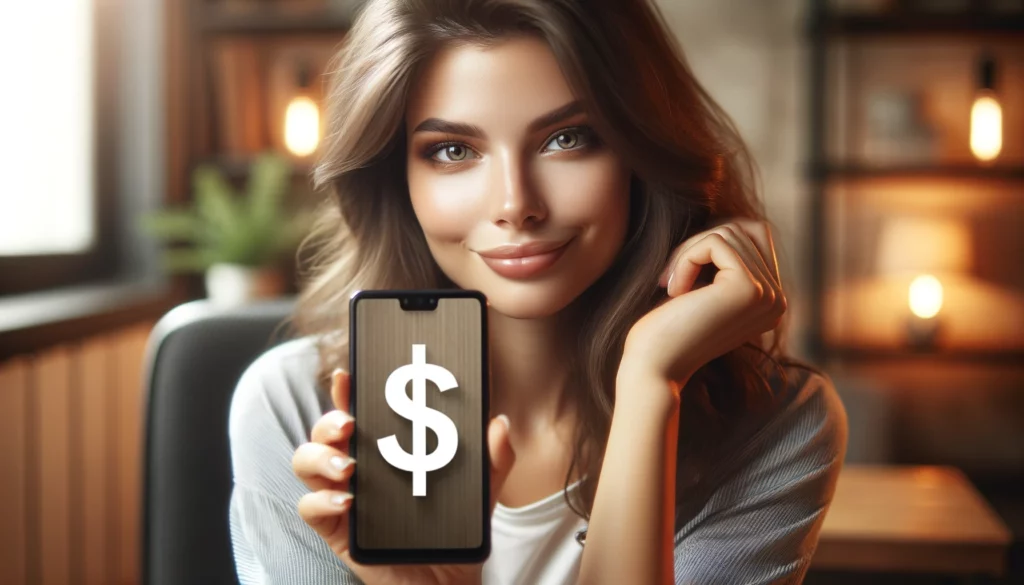 Affirm is a popular BNPL service that offers the following advantages:
Users can break up payments into four parts or obtain a loan to pay for their purchase over multiple weeks or months.
Affirm is widely available, allowing users to make purchases online or in-store.
Users can use the BNPL option at any retailer that isn't integrated with Affirm through their website or mobile app.
The use of Affirm and other Buy Now Pay Later (BNPL) services comes with potential risks. Consumers must be aware of the potential downsides of such financing techniques. These may include extra fees, a decrease in your credit score, or developing bad financial habits. Affirm's impact on credit scores is determined by factors such as payment history, utilization, late payments, and credit age.
Before deciding whether Affirm is the right BNPL service for you, it is important to balance out its pros and cons. With a variety of alternatives available, it's worth exploring other options that may better suit your needs and preferences.
Top 7 Affirm Alternatives You Should Consider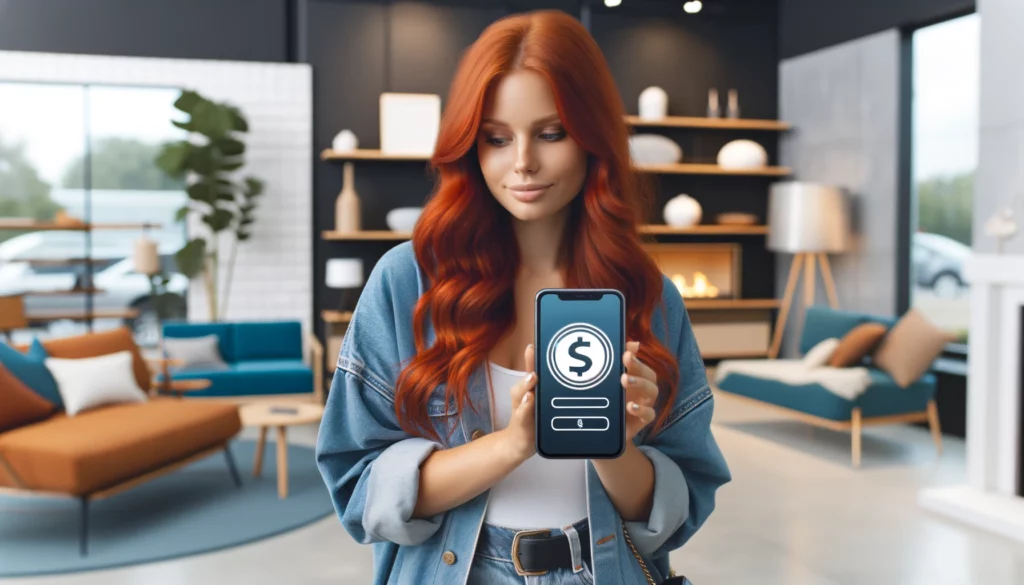 Next, we'll examine the top 7 alternatives to Affirm, which include: Klarna, Afterpay, Sezzle, Splitit, Uplift, PayPal Credit, and Quadpay – each with their distinctive features and benefits.
We will delve into the unique aspects of these BNPL apps that distinguish them from Affirm, to enable you to make a well-informed decision tailored to your shopping needs.
Klarna: A Versatile BNPL App
Klarna is a versatile BNPL app, offering:
Price comparisons on over 3 million products from more than 6,000 stores
Splitting the cost of purchases into four payments, with the first due immediately and the next three every two weeks
A "try before you buy" option, enabling users to order products and only pay for what they keep.
The benefits of using Klarna include its vast selection of stores and rewarding users with every purchase. Klarna also provides clear credit options in partnership with WebBank, helping users finance larger purchases through their bank accounts.
But remember, Klarna imposes a 5% service fee, so factor this in when considering this BNPL app.
Afterpay: Simple and Straightforward
Afterpay offers a simple and straightforward BNPL experience, allowing users to pay for their purchases in four interest-free payments over six weeks, with the first payment made at the time of purchase. This payment schedule provides users with an easy-to-understand plan to spread out their expenses.
Several major retailers, such as Amazon, CVS, Target, Nordstrom, and Macy's, accept Afterpay cards and Apple Pay for in-store shopping. Using Afterpay comes with several benefits, including no interest, capped late fees, and the Pulse Rewards program, which rewards users for making on-time payments. With thousands of online and in-store brands, Afterpay makes shopping a breeze.
Sezzle: Boost Your Credit Score
Sezzle offers:
Interest-free installments allowing users to spread out payments into four installments over six weeks without having to pay interest or charge interest
A short-term loan of up to $2,500
A down payment is required at the time of purchase
Bi-weekly installments must be paid throughout a six-week period
One unique feature of Sezzle is its credit-boosting option called Sezzle Up. By reporting payment history to major credit bureaus, Sezzle Up helps users build their credit scores if they make on-time payments.
Nonetheless, Sezzle's limitation rests in its restricted availability with prominent retailers, confining its usage to partner merchants. Keep this aspect in mind while choosing the right BNPL app for you.
Splitit: Utilize Your Existing Credit Card
Splitit allows users to make installment payments using their existing credit cards without incurring additional debt or interest. By authorizing the full purchase amount on the user's credit card and holding the balance until the final payment, Splitit enables easy division of purchases into manageable installments without needing a separate financing account or credit check.
The advantages of using Splitit include avoiding extra debt, interest, and hidden fees, while still reaping the rewards, transaction insurance, and fraud protection associated with the user's credit card, without incurring convenience fees.
However, for eligibility with Splitit, users are required to fulfill certain criteria, including being in business for at least a year, registering in the US, and having a valid credit card from a major provider.
Uplift: Partnered Shopping Experience
Uplift partners with various retailers to offer a seamless BNPL experience with transparent fees and payment plans. Uplift's payment plans allow users to buy now and pay later in monthly installments, with some plans being interest-free.
Uplift has teamed up with several big-name retailers, such as Margaritaville at Sea and Spirit Airlines. When using Uplift, be aware of the interest rates, which range from 0% to 36% APR, and any additional fees that may apply for hotel amenities during your stay.
PayPal Credit: Trusted Payment Giant
PayPal Credit extends the trusted PayPal platform to include BNPL options for purchases between $30 and $1,500. This service allows users to make purchases without a hard credit check in most cases, with occasional soft credit checks performed.
The benefits of using PayPal Credit are numerous, as it provides the security and convenience of the well-established PayPal platform. However, there may be some drawbacks, such as potential fees and limitations on the types of purchases that can be made using PayPal Credit.
Be sure to research and compare the different BNPL options available to find the one that best suits your needs.
Quadpay: Flexible Payment Schedules
Quadpay offers flexible payment schedules, including monthly payments, and customizable installment plans to suit individual needs. By dividing the remaining balance equally and automatically billing it over a six-week period, Quadpay provides users with a convenient and flexible payment method, ensuring payments paid on time.
One of Quadpay's advantages is its adjustable repayment schedules, versatile payment options, and the ability to reschedule payments. On the other hand, users should be aware of the potential downsides, including charges for late fees and bank overdraft fees if a payment doesn't go through.
How to Choose the Right BNPL App for You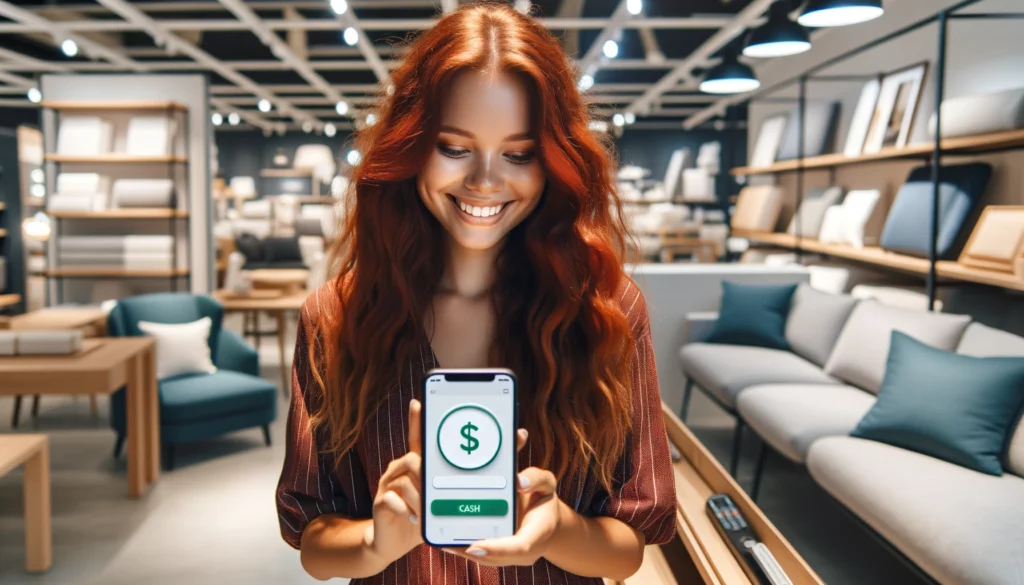 Selecting the ideal BNPL app can be daunting, given the myriad of options available. To make the selection process easier, consider factors such as payment options, interest rates, and fees. It's also important to review the eligibility requirements and credit checks performed by each BNPL service.
Take the time to compare different BNPL apps and their features to find the one that best suits your needs. Research user experiences, read reviews, and gather information on each app to make an informed decision.
Tips for Responsible BNPL Usage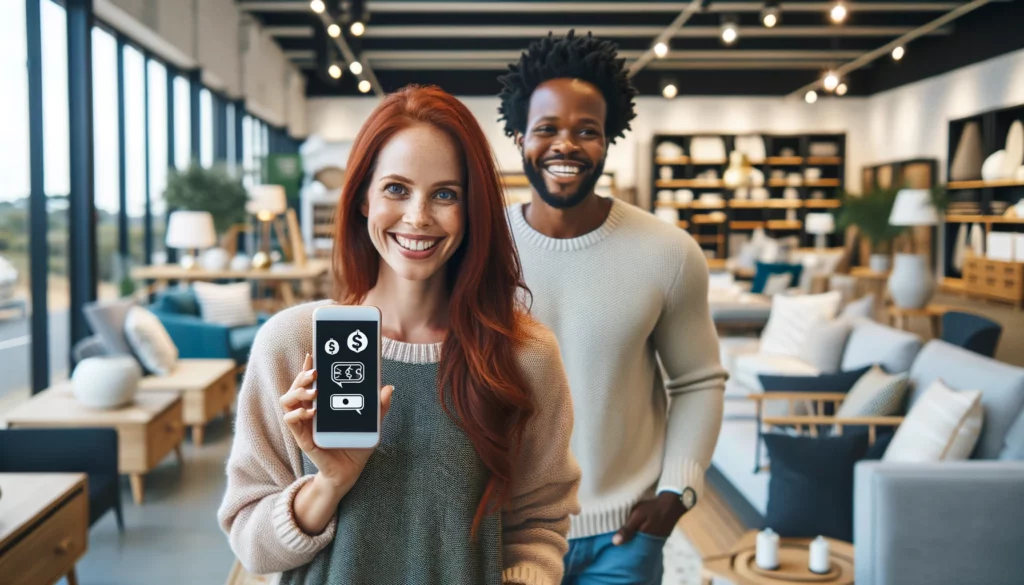 For responsible usage of BNPL apps, maintaining organization and regular reviews of your finances is fundamental. Here are some tips to help you:
Make payments on time
Track balances
Pay off BNPLs early if possible to avoid interest
Use BNPL services sparingly and only for necessary purchases
Create a dedicated budget category for BNPL purchases
Set reminders for repayment due dates
Keep a close eye on BNPL loans and budget the payments into your finances
By following these tips, you can ensure responsible usage of BNPL apps and avoid financial difficulties.
Additionally, setting a spending limit can help users avoid overspending and accumulating debt. By following these best practices, you can ensure that you use BNPL apps responsibly and maintain control over your finances.
Summary
In conclusion, BNPL apps like Affirm and its alternatives offer consumers a convenient and flexible way to finance their purchases. However, choosing the right BNPL app is essential based on factors such as payment options, interest rates, and fees. By using BNPL apps responsibly and staying organized, consumers can avoid overspending, accumulating debt, and damaging their credit scores.
So, explore the various options available and make an informed decision that best suits your shopping needs.
Frequently Asked Questions
What app works like Affirm?
If you're looking for an alternative to Affirm, you should check out Sezzle, PayPal Credit, Klarna, and Afterpay. These solutions have been voted the best overall alternatives and competitors to Affirm.
What apps can you buy now and pay later?
You can now shop with Afterpay, PayPal Credit, Klarna, Quadpay, Sezzle, Zip, PayBright, Openpay and Apple Pay Later, all of which offer interest-free installments, rewards and various financing options to make your purchase easier and more affordable.
Is Uplift better than Affirm?
Given that the average interest rate for Uplift and Affirm is lower than that of traditional credit cards, it appears that both services can offer great value to consumers. Therefore, it may be best to shop around and compare the two offerings to find the best solution for your needs.
What should I consider when choosing a BNPL app?
When choosing a BNPL app, evaluate payment options, interest rates, fees, eligibility requirements, and credit checks to find the best one for you.
How can I use BNPL apps responsibly?
Stay organized, review your finances regularly, make payments on time, and set spending limits to use BNPL services responsibly and only for necessary purchases.