The Refined Pro Theme is one of my favorites as far as feminine blog design goes. I fell in love with it and decided to put a tutorial together to teach my blogging clients how to build a Lifestyle blog on WordPress using the Refined Theme.
Register a Doman Name
I register my domains at GoDaddy. Choose a domain that is short and memorable if possible and choose a .com extension. If you ever decide to flip your domain or sell the domain, 2 words are more valuable as a general rule.
Install WordPress
If you haven't already done so, you'll want to install WordPress. You can choose a plan with a great WordPress hosting provider like Kinsta, Flywheel, or BlueHost.
I suggest WP Engines Smart Plugin Manager upgrade with your hosting if you aren't going to be on your website frequently to update your plugins. It's easy to update, and bloggers forget.
Once you install WordPress at WP Engine, you can choose to purchase the Refined Theme and add it to your blog.
You can also point your domain to your blog. Here is a video tutorial on this process.
---
Install Your Theme
Purchase Refined Theme.
---
Log Into WordPress
Your WebHost will provide a unique link for you to log into. This is typically an address that looks like [yourwebsitename.com/wp-login].
You can change the password they gave you, but do make sure it's a very secure password and that you save it.
Check out Every Key for a single key that locks and provides passwords for everything from your computer to your phone to your house and to your car.
---
Notice the WordPress Dashboard
When you see the "At A Glance" message that WordPress provides offering a sample post, a comment preview, and a "dummy" page you'll know that you have reached the WordPress dashboard.

This is customizable.
I'll be honest and say I don't do much with the dashboard myself. I'm usually finding what I need in the left or top column.
---
Remove Plugins
Find the word 'Plugins' in the left column. If your WordPress system came with any default Plugins other than the host plugin, you can go ahead and delete those.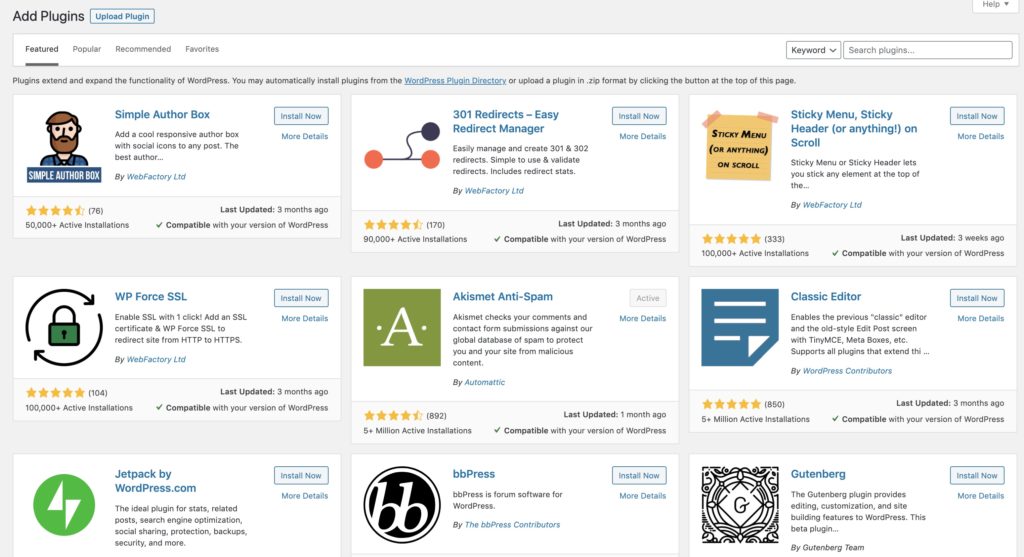 I'm going to advise Plugins for you based on your blogging goals. You'll also gain Plugins in our Refined Theme upload.
Plugins add functionality to your website.
They are often free with premium upgrades. They also need to be updated on a regular basis as they can make your website vulnerable to hackers.
I suggest WP Engines Smart Plugin Manager upgrade with your hosting if you aren't going to be in your website frequently to update your plugins. It's easy to update, and bloggers forget.
To remove a plugin, you can first deactivate it, and then delete it.
---
Select Your Permalink Structure
From the left-hand column, find settings, then choose permalinks, then make sure the post name is selected. This is the most popular choice today for short, simple, keyword-friendly domain names. Once you set this, don't change it.

---
Set your General Settings
Site Title: 50-60 Characters. This is displayed on your blog usually in the header and is the website name shown on the search engines
Tagline: This is sometimes displayed on a Website and by Google in the snippet on a search engine results page
Timezone, Date, Domain Name, etc. should all be filled in.
---
Install The Theme
Here is a video tutorial on setting up the refined theme: https://youtu.be/lxru4TsM_3A.
Upload the Genesis Framework first. In the left column, go to appearance -> themes -> Add New -> Upload Theme. Choose the .zip file without unpacking it. Once it uploads, click Activate
Repeat this step with the .zip file containing the Refined Theme.
---
Install The Plugins
The Refined Theme loads the following plugins. Some, you may keep if you think you'll use them, others you can deactivate and remove if you aren't going to keep them.
Remember, plugins can bloat your website and slow down the page speed so only use the ones you find valuable.
Lori Ballen is a real estate agent in Las Vegas. She's a digital marketing specialist, speaker, and marketing coach and loves to share her "Ballen Method" to generate website traffic and leads online. Lori's specialties are SEO content writing (ranking on the search engines), social media strategies, and affiliate marketing. Need a website? Contact Lori's brothers Jeff and Paul Helvin at Ballen Brands.