Email marketing is a powerful way to reach your audience and grow your business, but it can be expensive. Mailerlite offers an inexpensive email marketing platform that helps you build landing pages, send lead magnets, set up a sales funnel with automation, and more.
I've tried a lot of email programs. These include autoresponder software like Mailchimp, Constant Contact, AWeber, KEAP, Infusionsoft, Zoho, Get Response, ConvertKit, and more.
Mailerlite had me at Hello.
While my favorite email platform in the mix is Infusionsoft for those that want a high-powered, robust, if-this, then-that, invoice sending, sales tracking, funnel builder with a hefty price tag, Mailerlite is incredible for those that just want to send great emails.
Here's what you need to know about Mailerlite and why it's so popular today. This list is from my personal experience and what I noted at the time of using the software.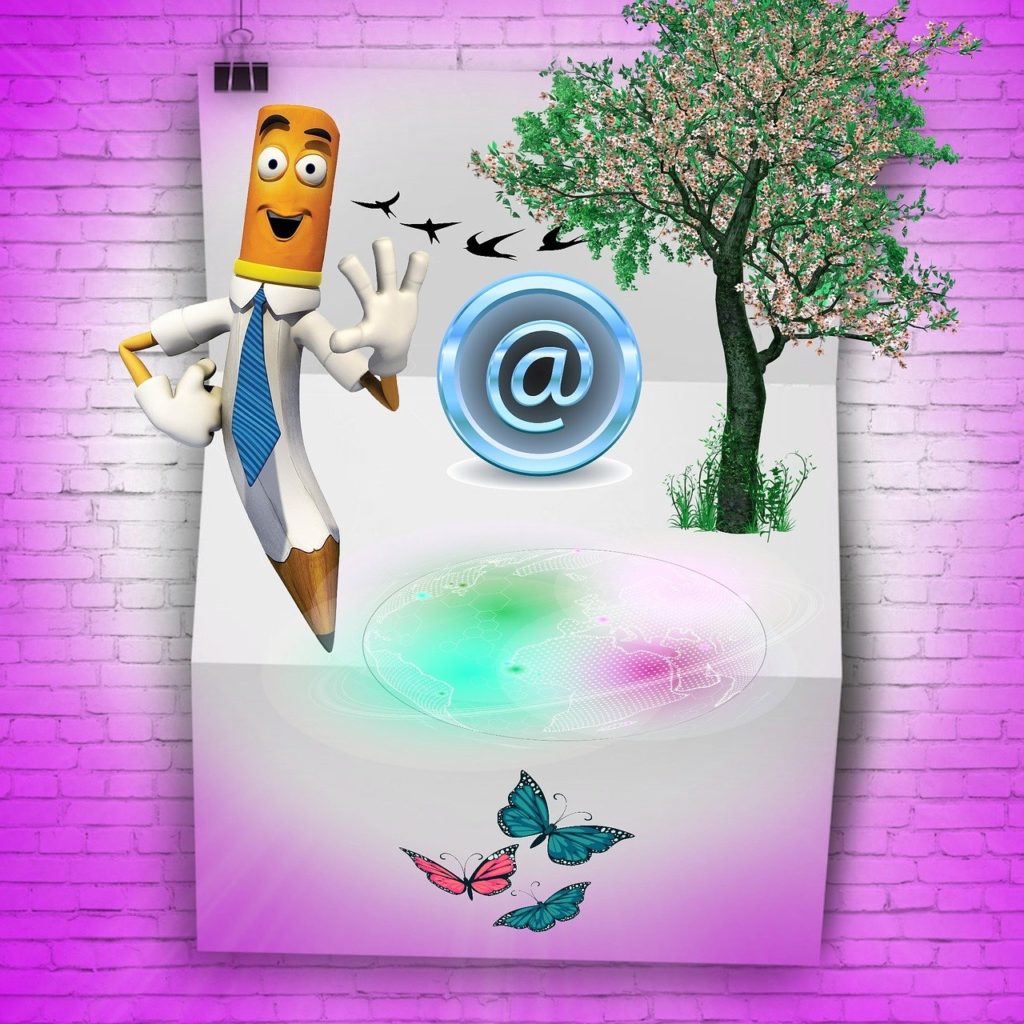 What I Love About MailerLite (Pros)
The help files are easy to find and navigate.
There are great tutorial videos.
It's inexpensive
Subscribers only count for billing once they are sent emails.
Unsubscribes don't count in the billing.
Imports are very easy. Duplicates are not added, only the additional information is.
I can edit an email in an automation.
Search contacts by "AND" or "OR" fields, groups, and more.
You can use Google Analytics to track page visits from emails.
My favorite software integrates with Mailerlite with minimal configuration (such as the Elementor page builder).
You can retarget a group based on a specific activity such as link clicks, un-opens, and more.
What I don't like about MailerLite (Cons)
No advanced tagging. Groups and segments are good, but tagging is more valuable and cleaner, in my opinion.
A little bit of a lag time when loading templates and landing pages
No direct integration with Teachable
Mailerlite Pricing
1 – 1,000 Subscribers 12,000 Emails total: Free
1 – 1,000 Subscribers and Unlimited Emails $10
1,001 – 2,500 Subscribers and Unlimited Emails $15
2,501 – 5,000 Subscribers and Unlimited Emails $30
5,001 – 10,000 Subscribers and Unlimited Emails $50
There are also add-on's including premium support and a dedicated IP.
Mailerlite's Editor
Mailerlite has an easy-to-use drag-and-drop email editor. At the time I wrote this review, there were 69 templates available.
Templates include:
E-Commerce
Newsletters
Announcements
Deals and Offers
Events
Blog and Updates (RSS)
Inspiration
Notifications
Holidays
Surveys
Health and Wellness
It's also easy to edit a Mailerlite template and save a new template for later use.
You can send emails in a campaign (broadcast-style), through an RSS feed from your blog (sending when new blog posts are published), or through an automation funnel.
Content blocks make email and newsletter builders simple. Choose from the following blocks when designing your message.
Multiple header choices with logos
Title variations
Subtitles
Text and text boxes
Links
Images
Video
Calls to action
Highlighted Article
Hero Image
Numerous ways to include articles
Horizontal image and text
RSS from your blog feed
Highlight 3 or 4 features
A variety of gallery options for having images
Methods to display a single, or multiple buttons
Ecommerce options for including products
Dividers and Spacers
Event info and Call to Action
Coupons
Countdowns
Tables
Signatures
Code
Social Sharing Links
Posts from Facebook, Twitter, Instagram
Facebook event
Survey and quiz options
Various footers
You can also change the font, colors, background images, buttons, styles, and more within the editor.
You can preview each message before saving it and send yourself a test message for reviewing.
I highly suggest the platform Grammarly for editing your emails for spelling and grammar errors.
Automations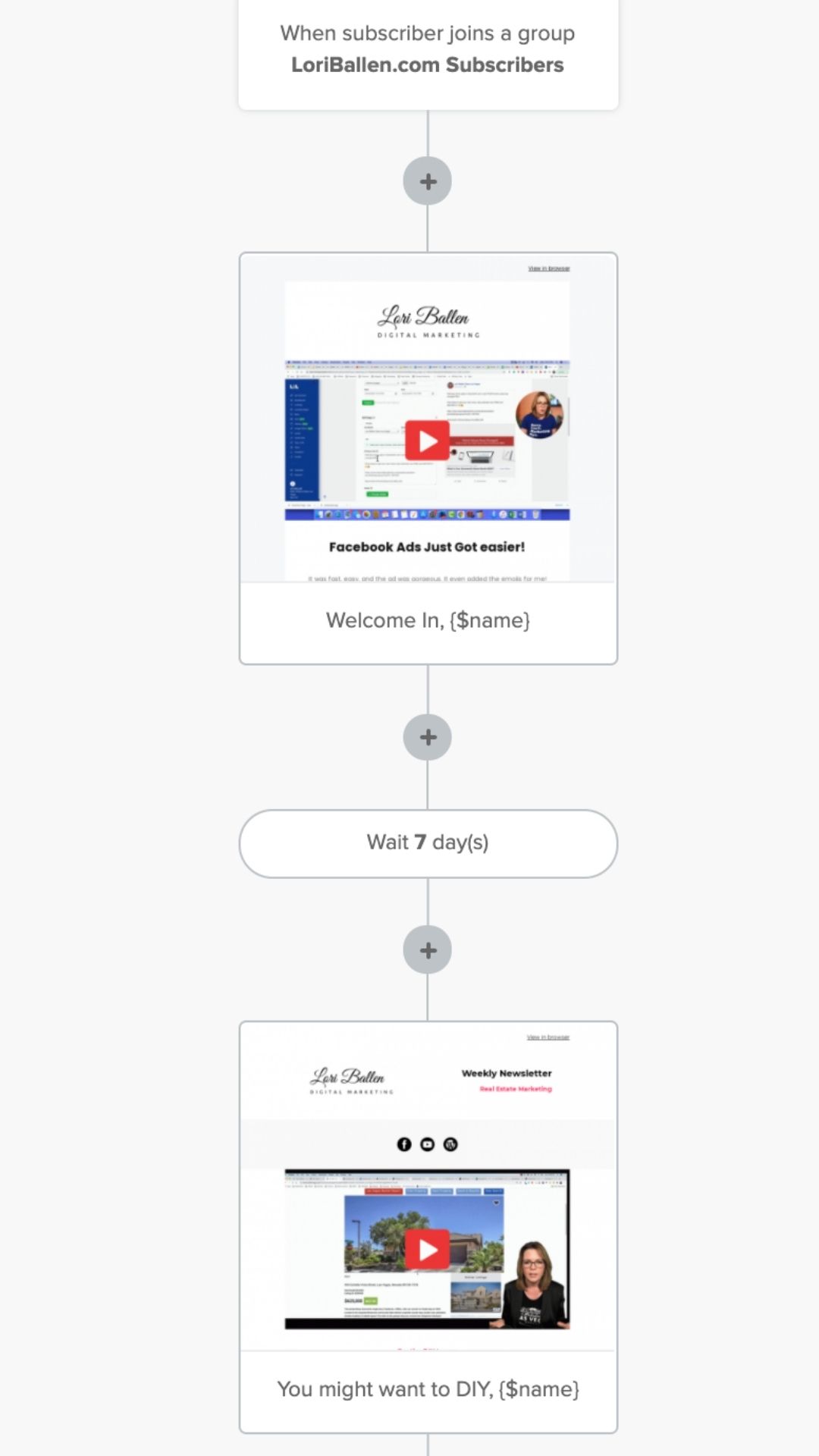 The automation, or workflows, helps you create a sales funnel. You can deliver a lead magnet, nurture your contact, and convert to a sale using automation.
You can trigger automation by adding someone to a group, having someone fill out a form when a subscriber clicks a link when a field is updated, or by a date field.
You can add a delay, an email, a condition, or an action in the workflow.
The conditions allow you to set up rules for when the workflow continues or stops.
Actions allow you to:
Add a custom field
Copy to a group
Move to a group
Remove from a group
Mark as Unsubscribed
or Move to another step
Automations are easy to rename or duplicate.
Clicking overview on automation allows you to see:
Total Subscribers
Total Emails sent
Open Rates
Click-Through Rates
Total Unsubscribes
Total Complaints
Monthly Stats
Reports for each automation are also available for locating specific unsubscribes, bounces, and more.
Subscriber Forms
Mailerlite allows you to create a form to embed on your website. Subscribers using the form are entered into a designated group in your account. This group can trigger an automation workflow (or funnel).
While the subscriber form itself is pretty simple, you can edit the font, styles, colors, and formatting.
In addition, you can also add:
a Checkbox for GDPR compliance
a hidden segmentation field
marketing permission fields
interest groups
reCaptcha
Each form also allows you to customize the success message or send them to a custom success page.
You can also customize a double opt-in email and landing page or message.
Landing Pages
Gain more subscribers and get valuable feedback using the included landing page features and templates, such as:
Signup forms
Content blocks
Newsletter archives
Contact forms
Surveys
and more
At the time of publishing this post, there are 38 landing page templates. These include:
Featured
Authors
Art
Announcements
Blog
Deals
Events
Invitations
Fashion
Food
Hobbies
Non-Profit
Surveys and Quizzes
Webinar
Holiday
Mailerlite vs. ConvertKit
I am currently testing Mailerlite and ConvertKit. Mailerlite, in my opinion, wins for price, customizations, email templates, and interface.
If I were suggesting one or the other to a new blogger, I'd suggest Mailerlite.
Closing
Mailerlite is an inexpensive yet powerful tool for sending emails and creating sales funnels.
There is an extensive library of templates for pop-up subscriber forms and landing pages.
It's simple to retarget a group, view reports, and create automated workflows.
The ability to create groups, segments based on "and," or "and, or" filters makes segmenting lists easy and effective.
For bloggers that want an email platform and not a fully lit CRM, I'd highly recommend Mailerlite.