Have you ever wondered about how to get a knowledge panel on Google? It's one of those little blocks that come up on the right side of Google when you perform a search. It comes up especially frequently when there is one particular person or thing identified with that term that you've searched.
In short, getting a local knowledge panel on Google involves setting up a Google My Business account for your business. For personal/branded knowledge panels, you can only verify yours, which will then give you the ability to suggest changes.
As everyone knows, having top placement on Google will typically translate to much more traffic relative to other sites and content linked further down.
So, many people logically want to know how to get a knowledge panel on Google. If this is you, you're in the right place, as this article will explain all the ins and outs of knowledge panels, from how to get one down to the different types, plus a handy FAQ.
What is a knowledge panel on Google?
In essence, knowledge panels help quickly provide people information about a given topic or person. They are often in the form of Wikipedia pages and offer basic information.
For many individuals, this might be the date of birth, education, social media profiles, etc. For musical artists, for example, this might include links to streaming services, a Wikipedia bio, a listing of songs and albums, etc.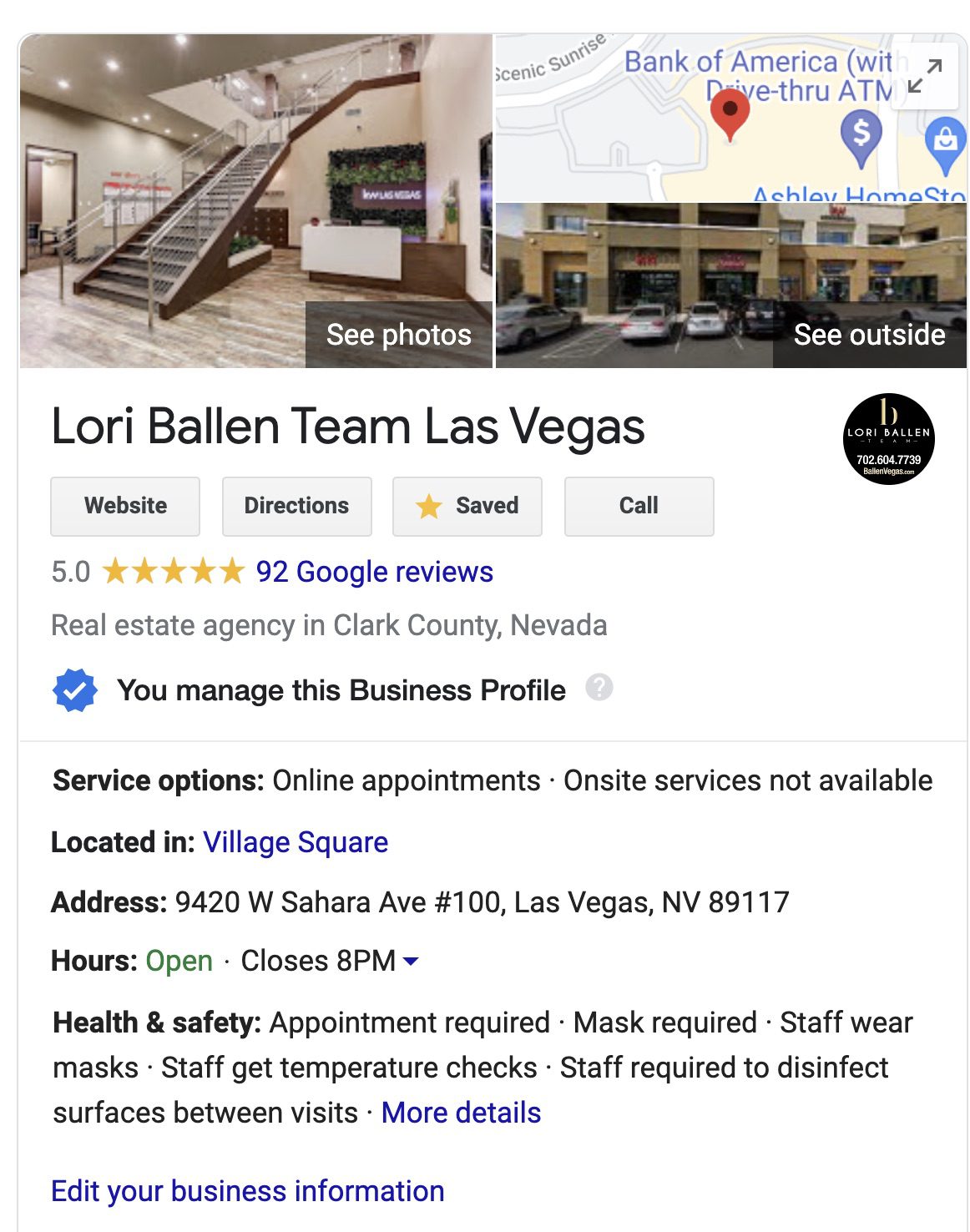 Why do knowledge panels matter?
Knowledge panels are significant because they make information much easier to find about a given person, business, category, etc.
If Google shows a knowledge panel for a given search term, you can guarantee that most people who search that term will view it.
If your name, brand, business, etc., shows up, then you will naturally reap the benefits of more clicks, whatever that means for you in particular.
The benefit isn't quite as high on mobile as in a computer browser, as the knowledge panel is between results rather than featured in the upper right, but it's still quite beneficial regardless.
So, if you want to maximize the success of your brand or business, it's helpful to have a knowledge panel. Naturally, this has people wondering how exactly this is accomplished.
How do I get a knowledge panel?
The bad news is that individuals/brands cannot request or otherwise apply for a knowledge panel. What you can do, however, is seek verification for an existing knowledge panel if you happen to have one.
So, if the all-mighty Google gods have bestowed you or your organization with a knowledge panel, then contact Google to verify it. This will (in theory) give you more control over what appears within the knowledge panel.
If you're anxious to get a knowledge panel as an individual or for your organization, all you can really do is attempt to make your brand stand out—things like websites, social media profiles, Wikipedia pages, etc. will likely help create more of a profile for you.
(If you don't want—or don't know how—to set up your own Wikipedia page, you can hire a freelancer online to do it for you.)
It should be noted that even verified branded/personal panels still don't allow for total customization.
Instead, users are limited to a few things that they can edit. Knowledge panels are automatically kept up-to-date by continually processing new information that appears about that individual or organization.
Knowledge panels for businesses (local panels)
If you want a knowledge panel for your business, people in your area will see it and get a Google My Business account set up.
This step will allow you to verify that you do own your business. Then you'll have the ability to add/edit the content that appears in your knowledge panel.
This strategy can help your business because you can quickly provide essential information in a conspicuous space on Google.
Such content might include a short "about" section, your working hours, contact information, appealing photos, customer and critic reviews, website links, popular times, and directions.
Ultimately, however, Google decides whether a knowledge panel will come up for your particular business.
There are numerous factors that they consider, including pertinence, the distance from the browser, and the overall prominence of your business.
It can help to ensure that you have a properly functioning website and overall solid online presence.
Different types of knowledge panels
So, apart from the branded/personal panels and local panels highlighted above, sub-categories for the branded/personal panels are highlighted.
Google generally follows specific templates for different types of individuals/brands.
Here's a breakdown of three popular personal/branded knowledge panels: actors, authors, and musical artists.
Knowledge panels for actors
If you google a well-known actor, you'll see a knowledge panel or even a series of knowledge panels. Let's take Brad Pitt, for example. Here's what you'll see:
Born: December 18, 1963 (age 57 years), Shawnee, OK
Height: 5'11"
Children: Shiloh Jolie-Pitt, Maddox Chivan Jolie-Pitt, MORE
Spouse: Angelina Jolie (m. 2014-2019), Jennifer Aniston (m. 2000-2005).
Parents: William Alvin Pitt, Jane Etta Pitt
Awards: Academy Award for Best Picture, MORE
This info is drawn from Wikipedia.
Below, there's an additional knowledge panel that includes a few of his prominent films. It's titled "Movies and TV shows," and there's a "View more" button that opens up another Google search ("brad Pitt movies and tv shows")—now, roughly 10 show up, and you can click "Show more" to reveal more.
Knowledge panels for authors
It's a similar setup for a prominent author, such as Stephen King.
There is similar biographical information for his knowledge panel and then sections titled "Books" and "Movies."
Finally, clicking "View more" does precisely what happened above with the Brad Pitt example.
There are then links to social media profiles and a "People also search for" section.
Knowledge panels for artists
There's a similar logic behind knowledge panels for musical artists. I looked up "Tame Impala," one of the most popular current rock bands.
A bit of a bio pulled from Wikipedia beneath a list of streaming services: YouTube, Spotify, Deezer, etc.
You get "Genre," "Labels," "Origin," and "Members." Then there are sections for "Events" (tour dates), "Songs," "Profiles" (for social media), "Albums," and "People also search for."
Wrapping up
To summarize, knowledge panels are the informational blocks that appear to the right (on desktop) or down between results (on mobile) when you search a given individual, brand, business, organization, etc.
Getting one through an application is only possible for local businesses. If one exists for you as an individual or for your business, however, you can submit a verification form to Google, which permits you limited control over it.
FAQ
How do I find my knowledge panel?
It's pretty straightforward. All you have to do is Google your name, organization, business, etc. If it doesn't come up, it doesn't exist. At least, not yet.
How do I get a knowledge panel?
If you're an individual or organization, you cannot directly request one. However, if you're a business, you can get a local knowledge panel for your business by setting up a Google My Business account.
What happens when you claim a knowledge panel?
Claiming your panel means that Google will decide whether or not to verify you. Once verified, you can suggest additions or edits.
How long does it take for Google to verify a knowledge panel?
It takes an average of two to four weeks for Google to verify or reject your claim.
What if my knowledge panel has disappeared or isn't showing?
You can reach out to Google to let them know, but you can't count on getting help, unfortunately. However, it no doubt helps to have some prominence.