A brand kit includes everything that represents your business visually. It's an all-inclusive document that features your logo, colors, fonts, and imagery. It's important to have a professional and sleek brand kit so it's clear to customers what your company is about.
A brand kit tells the world that you're committed to excellence and takes your business to the next level. It even saves time by featuring everything customers need to know all in one place. It eliminates confusion and helps customers connect with your business on an emotional level.
There's no such thing as too many revisions, so don't be afraid to make improvements! Once you've created a brand kit for your business, you'll want it to last for years without any changes. Sticking with simple colors, fonts, logos, and imagery makes this possible because it offers lots of room for growth down the road.
How To Create a Brand Kit in Canva
Everyone's company is different, but today I'm going to show you how to create a brand kit that will work for nearly every type of business! Let's get started.
Once you are logged into Canva, from the left-hand menu, choose Brand Kit. Give your brand kit a name. If you have a team using Canva, everyone on the team will be able to access the Brand Kit.
Your Brand Logo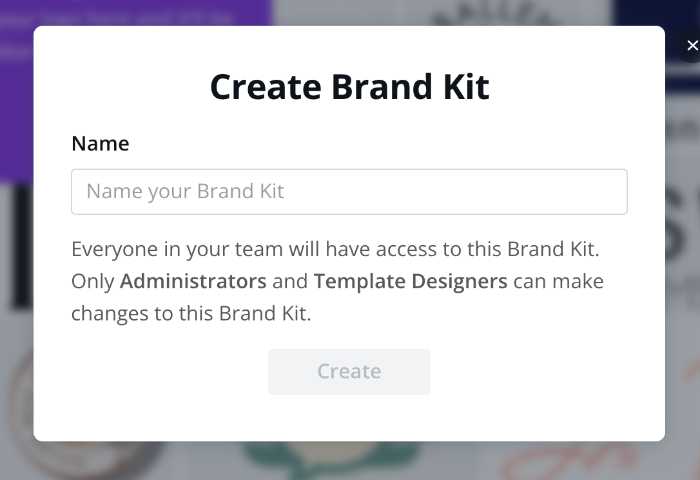 Next, upload your logo. If you don't have one, you can use Canva to create your logo as well.
Your Brand Colors
Once your logo is in place, Canva will automatically pull colors from your logo to create a palette. You can accept this palette or remove it. To add more colors to your design palette, choose the color wheel in the top right corner and choose a color.
You can also edit your colors by clicking on any of the colored boxes in your brand kit design. Canva will automatically save every change you make, so no need to worry about making sure everything is cohesive.
If you are still uncertain about choosing a palette for your brand kit, click the 'Add and Discover Palettes' option under the palette.
Choose one of the color boxes, and Canva will make palette suggestions. This one, for example, is created from the color blue.

Your Brand Fonts
Next, you'll choose your brand fonts, size, and style for your Headings, Subheadings, and body text. If you don't like any of the fonts provided, you can upload a font as well.
How to Use Your Brand Kit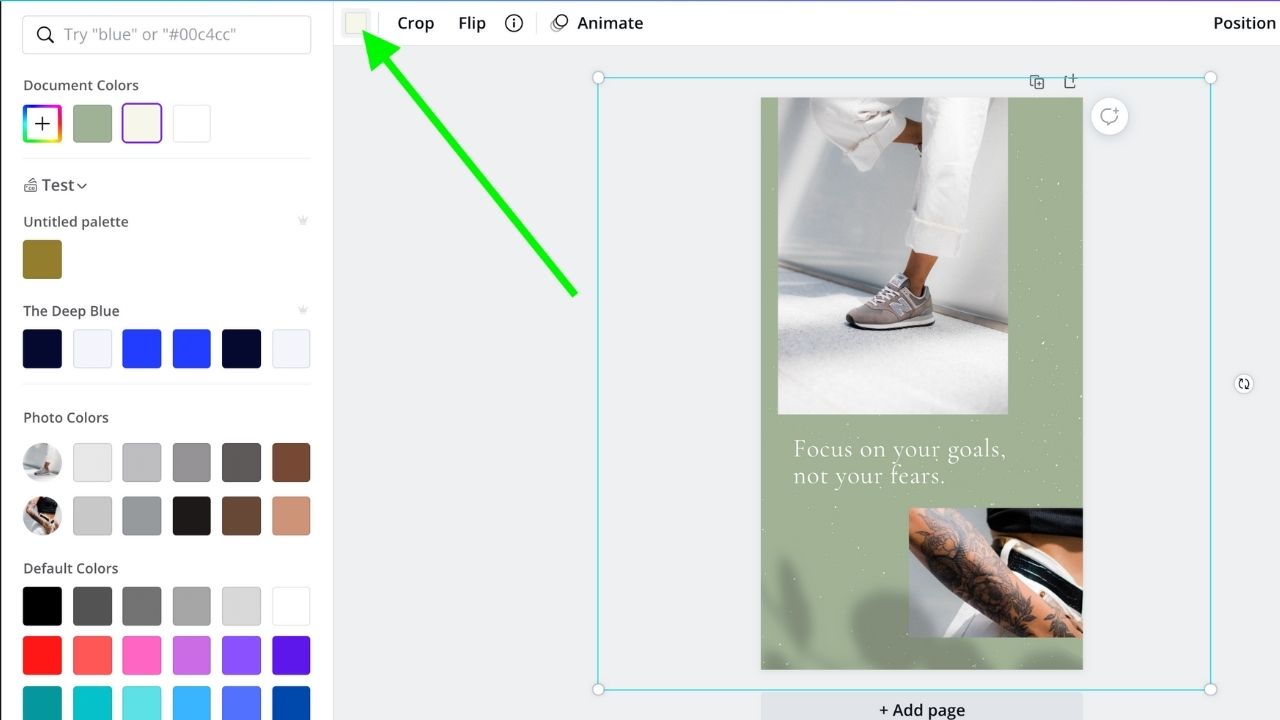 Now that you have your brand logos, colors, and fonts, you can create a new design in Canva. Choose any template to edit. Next, click on a color in the image. On the left-hand side, your brand kits will open, and you can begin to replace the existing colors with the Brand colors.
In addition, you can choose the style icon to access your brand colors, and font styles.
Buying a Brand Kit
People are always talking about their bad experiences. I want to tell you about a good one. I've been researching graphics, brand kits, Canva templates, etc. for the new brand channels, I'm launching.
I dived into Canva templates with blind faith and bought a complete brand kit bundle from Lady Boss Studio. Gorgeous!
And then I couldn't get several of the templates to open. I messaged them and within a few minutes had a response. After we communicated, the challenge was fixed (more user error than anything else) and Off I went.
[Samples shown are part of the Turquoise Brand Kit
---
Sample Blog Cover: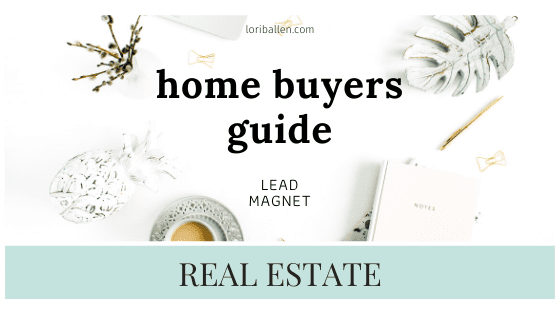 Next, I noticed I didn't know how to install the color kit. Of course, they had given me several videos of which I passed on watching and went straight to creating [Not that any of us skip the instructions right?].
They immediately sent me back a screenshot that instantly solved my problem. A type-A personalities dream right?
I'm so impressed that I'll be diving into their lifetime membership and immediately became an affiliate. This is how customer service should be done!
Thank you Lady Boss Studio!!!!!
Lead Magnet Templates
Blush Lead Magnet Templates | Canva & InDesign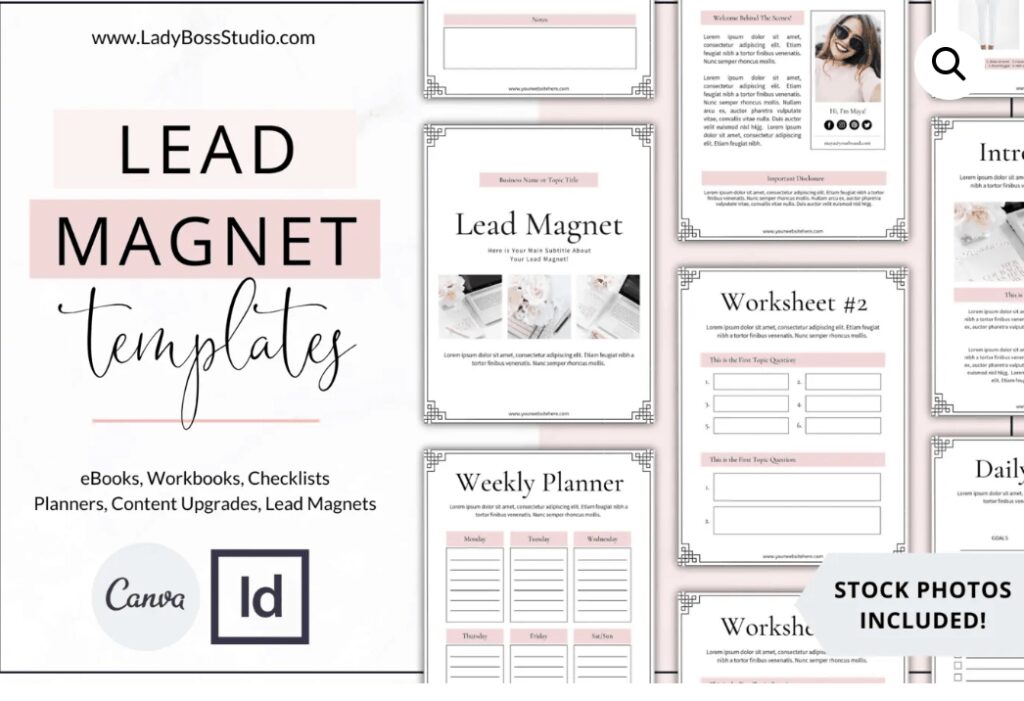 ---
Sample Pin for Pinterest
If you blog, pin, create youtube, post Insta-stories, share on social media, need a brand kit – here's a great option! Download complete kits or one set at a time.
Get Pinterest templates for Canva, lead magnets, ebook templates, Instagram story templates, blog covers, and more.
Sample Lead Magnet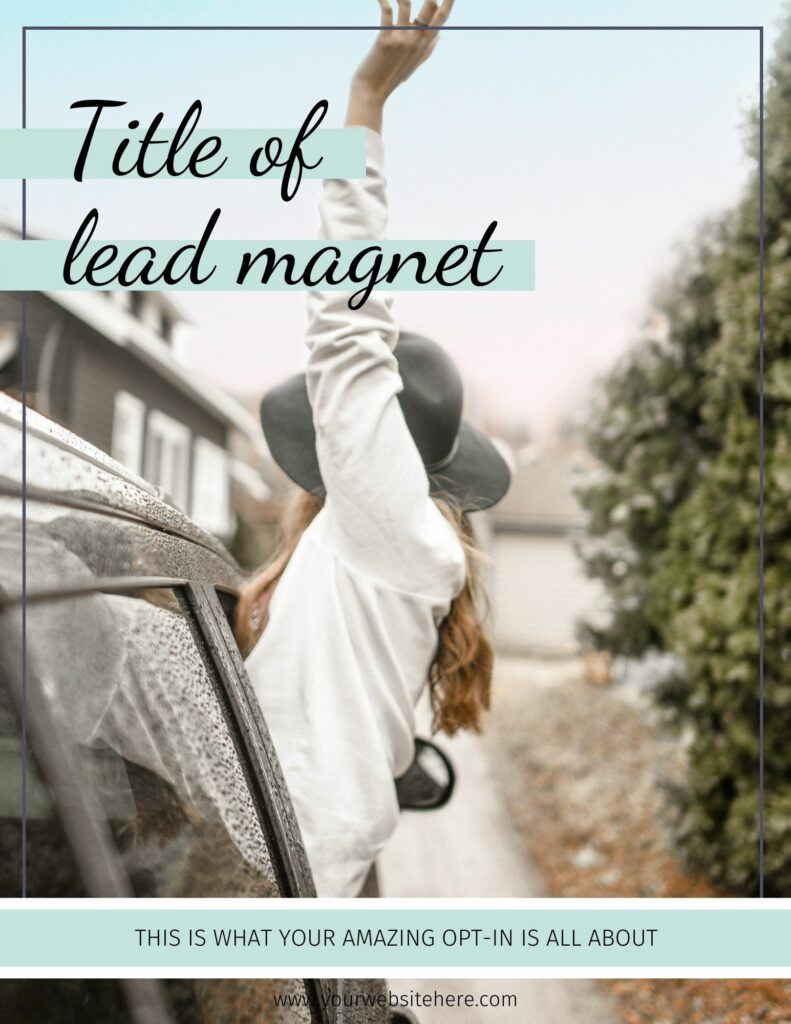 Canva Free Trial
A brand kit is an all-inclusive document that features your logo, colors, fonts, and imagery. It's important to have a professional and sleek brand kit so it's clear to customers what your company is about. With Canva's Brand Kit Builder, you can create one in minutes!
Canva's templates are designed by professionals with over 10 years of experience in the design industry. You will be able to build your own custom brand kit within minutes using the easy drag-and-drop interface. And once you're done creating your brand kit, share it on social media or download it as a PDF for printing purposes. Canva also offers free stock photos for personal use! And by upgrading, you can access the premium image library and editing features as well.
Click here right now and sign up for a free trial of Canva!