If you're unsettled about where to start with your landing page, look at some of the best landing page builders listed below. With many businesses going online, website creation has become a normalized affair, with landing page building being a great marketing strategy. Verified Market Research estimated the value of the website builder market at $1.46 Billion in 2019 alone and is expected to reach $2.62 Billion by 2027.
While creating a complete website can be involving, publishing your own landing pages can be quick and easy—provided you use the best landing page builder on the market.
What are Landing Pages?
Landing pages are single-page websites with goals, such as advertising a product or encouraging visitors to subscribe to your newsletter. You can almost think of interactive web flyers or business cards for you or your company.
A great landing page builder allows you to create a landing page design with little to no coding. Significantly, it makes the tool more accessible and valuable to inexperienced users.
Landing page creators are an essential part of an organization's marketing strategy. Marketers can use them to create, modify, and publish web experiences without the assistance of IT or developers.
A good web builder quickly enhances your online marketing campaigns, boosts sales, and improves conversion rates. However, a great landing page builder will meet all your requirements. The benefits include domain name registration, analytics, A/B testing, and third-party software integration.
If you're unsettled about where to start with your landing page, look at some of the best landing page builders listed below.
Unbounce- Most suitable for advanced landing page features
Carrd – Best for single-page sites
Leadpages – Best landing page software for small businesses
Swipe Pages – Most ideal for mobile-optimized landing pages
Instapage – The most effective landing page builder for marketing agencies
Hubspot – Best for an all-in-one marketing platform with a landing page builder
Elementor – Best for WordPress users
Wix – Best for beginners
1. Unbounce
Unbounce is a comprehensive platform that enables companies to build stunning, functional landing pages that convert.
With its drag-and-drop visual editor, Unbounce makes it easy to create conversion-ready and personalized landing pages.
Moreover, the learning curve for utilizing this on-page optimization tool is short. Therefore, you don't need any coding skills to get started.
Smart Traffic is one of the best features of the Unbounce landing page builder. The program automatically directs users to the landing page with the highest chance of conversion once you reach 50 page views.
Unbounce split testing options work sufficiently well. They can not be as comprehensive as specialized A/B testing tools, but they are still a substantial provision for a landing page builder. Besides, they offer more than other landing page builders.
Unbounce has a popup and sticky bar builder in addition to landing pages, which you can utilize to increase conversions.
Features of Unbounce Landing Pages Builder
Below are the main features of the Unbounce landing page builder:
Pricing Plans
If you pay annually, Unbounce offers a three-tiered price structure starting at $90 per month. This strategy consists of 8 popups, eight sticky bars, and 75 landing pages.
Additionally, they provide a 14-day free trial so that you can give it a try before committing to an annual plan.
The plans' features vary depending on the account you select, but the most considerable variation is the number of posts you can publish each month.
Pro and Enterprise plans also connect with other software platforms like Marketo and Salesforce.
Smart Innovation
Three crucial components of this invention ensure your company's success:
Smart Builder: Based on your sector, target market, and campaign objectives, the Smart Builder acts as a Design Assistant to select the ideal page and section components. It quickly creates new variants while converting your visitors with dynamic layouts.
Smart Copy: With over 45 templates available, Smart Copy serves as your "one-stop shop for all your content development needs. It will automatically assist you in writing, rewriting, or expanding the copy when you highlight it on any page or platform. Further, your customers' reach increases by creating AI-generated content in six distinct languages (English, Spanish, Portuguese, Dutch, German, and French).
Smart Traffic: Smart Traffic dynamically monitors conversion patterns, so it can quickly identify changes in visitor behavior. Moreover, it offers a glimpse into traffic categories and versions that operate well (and poorly).
A/B Testing Abilities
You can utilize the A/B test landing pages and sticky bars with all plans to do more of what works. The A/B test center tracks visitors, views, conversions, and conversion rates.
Speed Boost
To guarantee that your pages load quickly, Google's Page Speed best practices are automatically included on all pages.
Report and analytics
Unbounce offers information on the effectiveness of your A/B tests and the performance of your landing pages. All the data is accessible through the Unbounce dashboard. Integrating Google Analytics will yield the most remarkable results.
Dynamic Text Replacement
Unbounce's landing page customization option is Dynamic Text Replacement. The feature matches the content on your landing page based on the terms users type before clicking on your PPC (Pay Per Click) adverts.
You can create paid search campaigns that match the user's intent at every point of interaction when combined with Google Ads' dynamic keyword insertion. As a result, your communications will considerably impact users and inspire more of them to convert if you increase relevancy.
How Does Unbounce Work?
Here is how it operates in 6 easy steps, with more information on each step below:
Step 1: Create your landing page and register for a free trial.
Step 2: Choose your template and begin making changes.
Step 3: Make your chosen template your own.
Step 4: Increase the uniqueness of your landing page.
Step 5: Save your landing page
Step 6: Modify, incorporate, and publish
The Ideal Templates for Unbounce Landing Pages
The great landing page builder has multiple templates you can customize for your website. The templates include the following:
Siena
Convenience is the foremost priority in Siena. Further, it adds a winning touch by bringing life to your website. How do the designers accomplish this? Obviously, with high-resolution visuals. It simply makes sense to make your website look seamless across all platforms and browsers.
Additionally, Siena does not require any code; therefore, you need not be a website expert to develop excellence. The tool is jam-packed with unique features and resources to give your campaigns their best start. And you can alter the template's appearance, whatever you think will best suit your leads.
Protem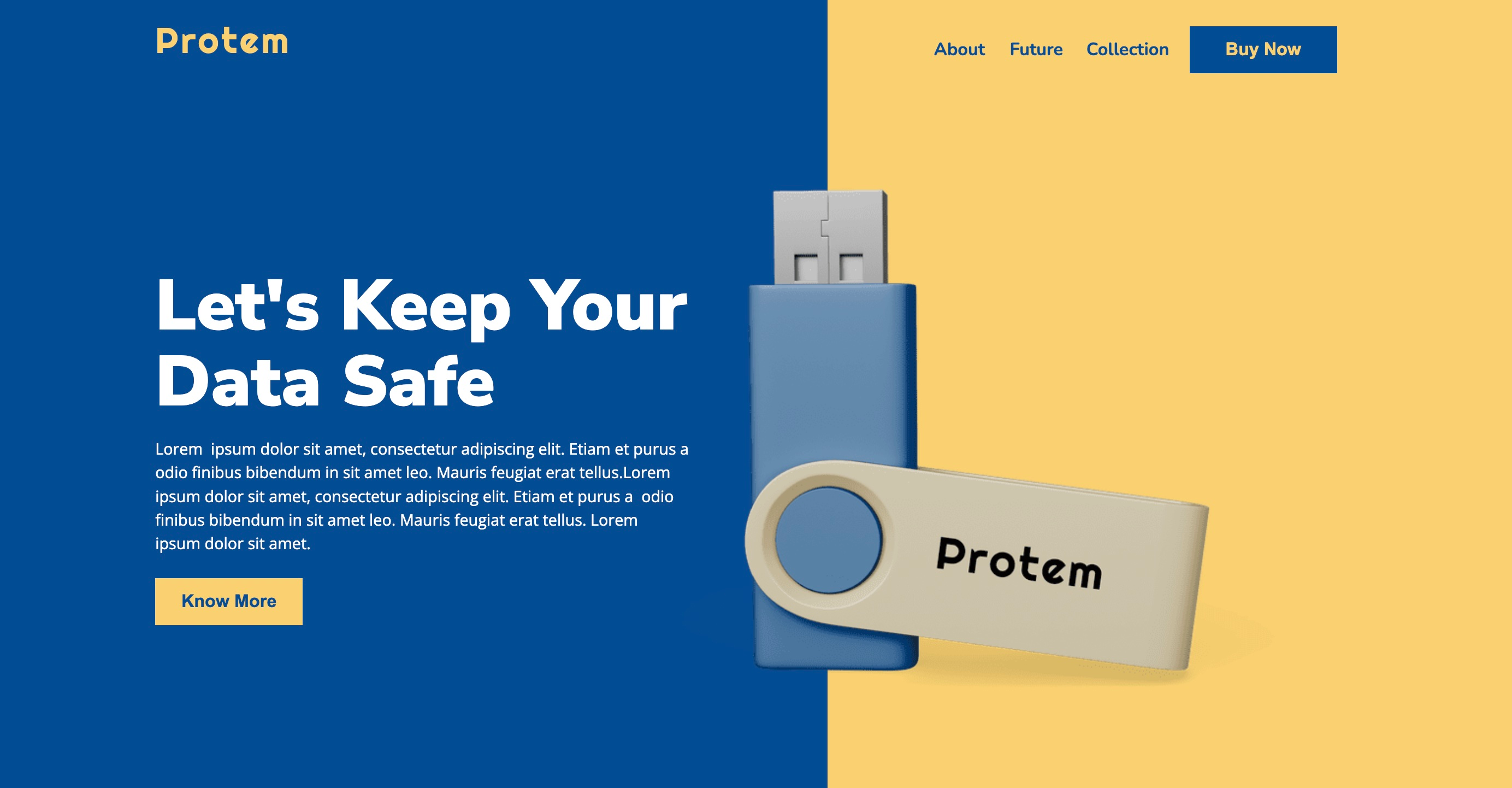 Protem is another powerful option that excels at helping you construct a marketing campaign for a product. The template will help you achieve it quickly and effectively, regardless of the product you want to promote.
The choice has several significant portions and components you can use and recycle. In addition, you can rapidly make alterations with the drag-and-drop builder and get Protem to match your style exactly.
Extra bonuses include real-time statistics, a contact form, documentation, desktop and mobile device interoperability, and popups. Create a captivating online presentation to boost sales and propel your company forward.
LeKate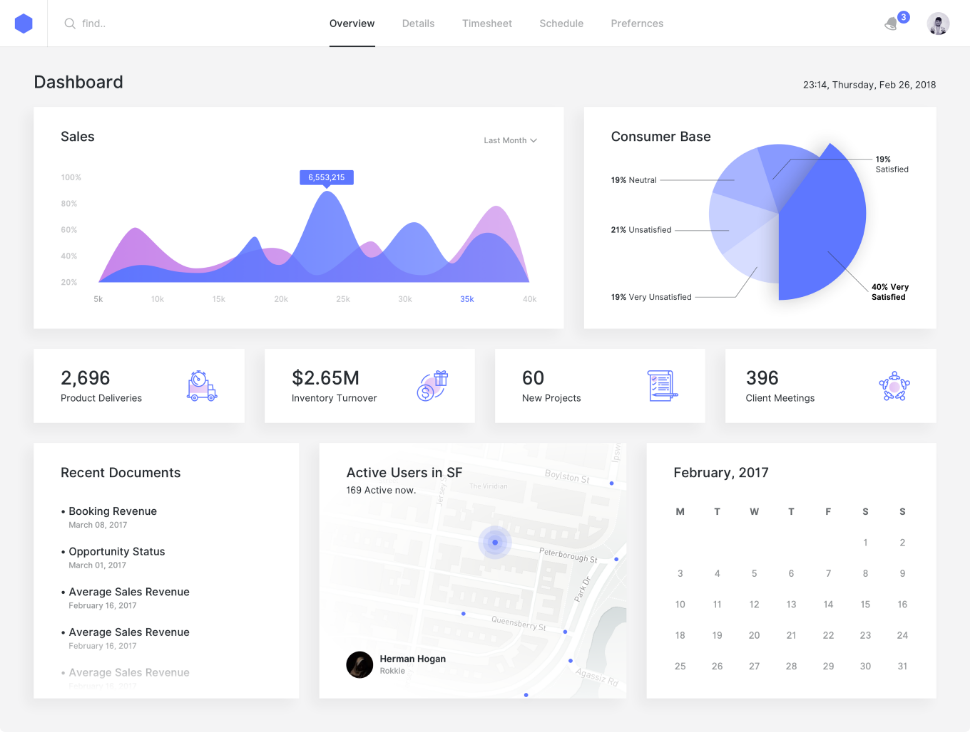 LeKate is appropriate for all things software and digital. With this top-notch tool's exceptional versatility and extendibility, you can produce a result that will move mountains. Another option is to create similar versions, evaluate them against one another, then optimize them. When you have a robust tool like LeKate, your options are vast.
The website's template is cross-browser and mobile-ready. In addition, LeKate has a working contact form, parallax effect, video background, pricing tables, and custom CSS (Cascading Style Sheets). Of course, you can also contact LeKate's support staff if you need assistance; they'll be happy to assist you.
Leadmath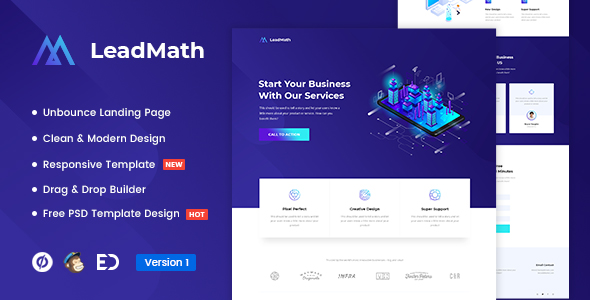 Leadmath landing page template creates many excellent lead-generating landing pages. With this helpful tool, you can generate many new leads and attract new traffic. With Leadmath, you can achieve remarkable success even if you are new to the process.
It features drag-and-drop elements to add or change anything; don't touch a single line of code. You can replicate your content over numerous pages to speed up the creation of your website.
Additionally, MailChimp can help you contact your prospects easier. Overall, Leadmath makes website design simple as pie. You can rely on dependable support to help you make the most of your website when issues arise.
Pros
Quickly duplicate pages
A/B split testing
AMP-ready mobile pages
100+ templates for landing pages with AI (Artificial Intelligence)
The builder interacts with widely used email, CRM, and analytics applications, including WordPress, Google Ads, Salesforce, Marketo, and others.
Substitution of a dynamic text in SEM (Search Engine Marketing) campaigns
Fast page load times
pages with sticky headers, popup windows, maps, scripts, and pixels
Cons
Expensive
Not beginner-friendly
Options for the built-in forms function are limited.
Some features require coding knowledge.
Redirects and integrations are features that are exclusive to higher-tier plans.
2. Carrd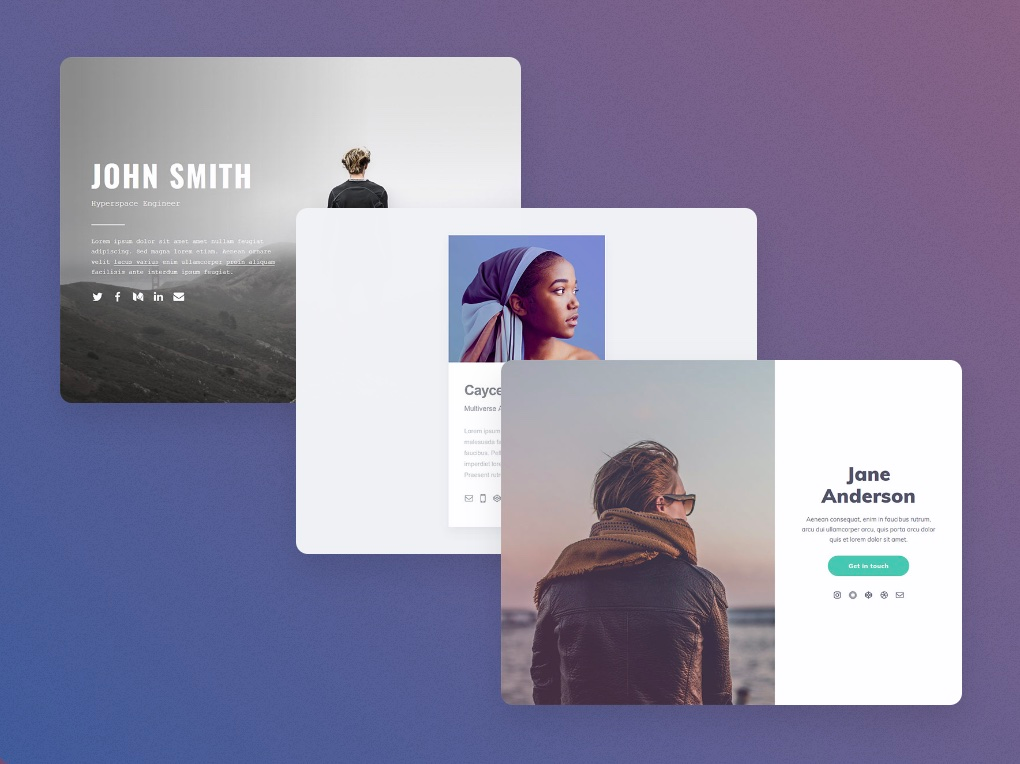 Carrd is a website builder for fully responsive and designed to create single-page websites. You can create unlimited landing pages in a minimum amount of time with very little work.
Carrd website builder came to the industry for the first time in 2016. This builder is still relatively new, but the business is developing and continually introducing new, appealing features.
One of the main advantages of single-page designs is how well they frequently render on mobile devices and how user-friendly they are. User interface design is one of the critical factors that affect user engagement. A one-page website separates the content into digestible chunks and removes UI clutter.
It also allows users to comprehend your website because the user journey map is simple to utilize. There are over 75 templates, so you will almost certainly find something that matches your style.
Features of Carrd Landing Page Builder
Attractive-looking Templates: Carrd features some lovely templates. You have over 75 possibilities to pick from, which is significantly more than what most alternatives can offer you. However, I believe you can still find one that will make your expectations a reality.
Ease of use: The user interface is uncomplicated and straightforward. There is no jargon that the typical person couldn't grasp, and everything is clearly labeled. Text editing is simple, as is the case with the movement of content blocks and buttons. There is a clear instruction overlay that shows up when you first start creating and teaches you everything.
Pricing and Support: The most basic Carrd plan is free, but there is also a cheap (like, under $20 affordable) yearly plan with a custom domain, the option to add a PayPal button, and extra storage to post more extensive photographs and videos. The builder also has a reliable customer care team that responds quickly.
Animation effects: When animation effects are used, your website becomes more dynamic and alluring to visitors. Simple products like Fade, Blur, Tilt, Flip, Slide, and Zoom are available from Carrd. It is fantastic for highlighting your website's most important call to action and elevating the user experience.
The Ideal Templates for Carrd Landing Page Builder
Here are five free Carrd templates you can download:
Aesthetic Anime Carrd Template
The aesthetic template draws inspiration from the well-liked Anime/Kpop movement, which seems popular among Carrd users. Its primary role is to highlight the user's varied personalities. Additionally, the aesthetic template is adaptable enough for personal profile pages, kin carrds, and Kpop fan pages.
Online Portfolio Carrd template
The Carrd online portfolio template is for talented designers, photographers, and artists who wish to present their work on a straightforward, one-page website. The artwork image is the critical component of this template. Before posting, you must alter the appearance to enhance your portfolio's aesthetic effect.
Start-up Landing Page Carrd Template
New businesses can use the Start-up template as a marketing landing page to advertise their goods and services. The template has three sections: a header part, a features section, and a pricing section.
Worrk initially created the template, then modified it for the Start-up landing page.
Agency Carrd Template
The Agency Carrd template is designed for service-based companies like agencies, independent contractors, and consultants. The users can display their case studies and persuade potential customers to join as leads.
Online Profile Carrd Template
The online profile template can be used as a personal bio or a directory of places where people can discover you and your work, such as social media, a unique website, a blog, a newsletter, and other print and electronic publications.
The personal profile template got modified from the original One Page Love design.
Pros
Create a free one-page website
With sleek, contemporary templates to use as a base
The visual editor is relatively smooth.
Pro version pricing begins at $9/year.
Cons
Many templates are only available in the Pro version.
Limited customization options
Only single-page websites
3. Leadpages

Leadpages is yet another excellent product. You can design checkout flows, alert bars, forms, popups, landing pages, and popups. Leadpages assist in converting visitors into clicks. The landing page creator achieves it by linking small businesses with audiences to generate leads and immediate purchases.
It is simple to incorporate into websites, landing pages, popup ads, and other formats. In addition, Leadpages' conversion toolkits, used by more than 40,000 small businesses, enable you to publish by converting material to highlight your company and help marketing initiatives.
Choose a template to get your landing page up and running, then start modifying its appearance. You can include forms, pictures, and videos. For things like a pricing structure or a noticeable call to action, choose pre-styled content blocks from the Sections menu.
Leadpages virtually assures you'll develop high-converting landing pages thanks to built-in conversion assistance.
Features of Leadpages Landing Pages Builder
5 Free sub-accounts: By creating sub-accounts connected to your primary account, you can stay organized and grant your team or clients access.
99.9% Uptime: Leadpages, run on Google's App Engine, offer dependability and speed while keeping your audience in control of your content.
Automatic saving: Leadpages Builder automatically saves your work each time you modify it. For that reason, you can have confidence that the builder will permanently preserve your work.
Device-specific preview: Preview your content across various device screen sizes to optimize how your material shows on desktop, tablet, and mobile devices.
Duplicate and edit: Are you having a great landing page, alert bar, popup, or website? Instead of starting from scratch, copy your material and customize it to save time.
Fast page load speed: With industry-leading page load times that outpace rivals, you can boost conversions and enhance user experience.
Easy drag-and-drop interface: Drag and drop, click, and type to personalize your website, landing page, and opt-in forms. Tech or coding knowledge is not necessary.
The Best Leadpages Templates for Landing Pages
Leading and landing pages are essential to growing your subscriber base. Popup advertising, links, or Google text ads can all be lead pages. An excellent lead page template can help you get more visitors. Spend some time creating a captivating and distinctive lead page template. Some of the best Leadpages templates include:
Inna
In a few clear steps, you can design beautiful landing pages with the aid of Inna, a versatile and creative HTML template. Inna is the ideal template for marketing, corporate, campaign, landing page template, bunble, business, or any landing page theme.
LeadPage Template
LeadPage is a simple, cutting-edge, and highly effective landing page template that is incredibly simple to adapt to your needs. You can use the LeadPage landing page template for advertising SaaS goods, musicians, yoga instructors, food meal kit start-ups, gyms, clinics, painters and decorators, electricians, construction companies, mobile and web apps, and all marketing and start-up websites.
It involves a quick and straightforward setup.
Pros
Low starting price
A/B split tests
Unlimited landing pages
Mobile responsive pages
40+ integrations
Drag and drop functionality without coding
Built-in tool for optimizing leads
200+ expertly crafted templates
Speed of page load: 2.4 seconds
Cons
Low tier support
Only higher-tier services include advanced integrations, A/B testing, online payments, and email triggers.
Not every template is free.
4. Swipe Pages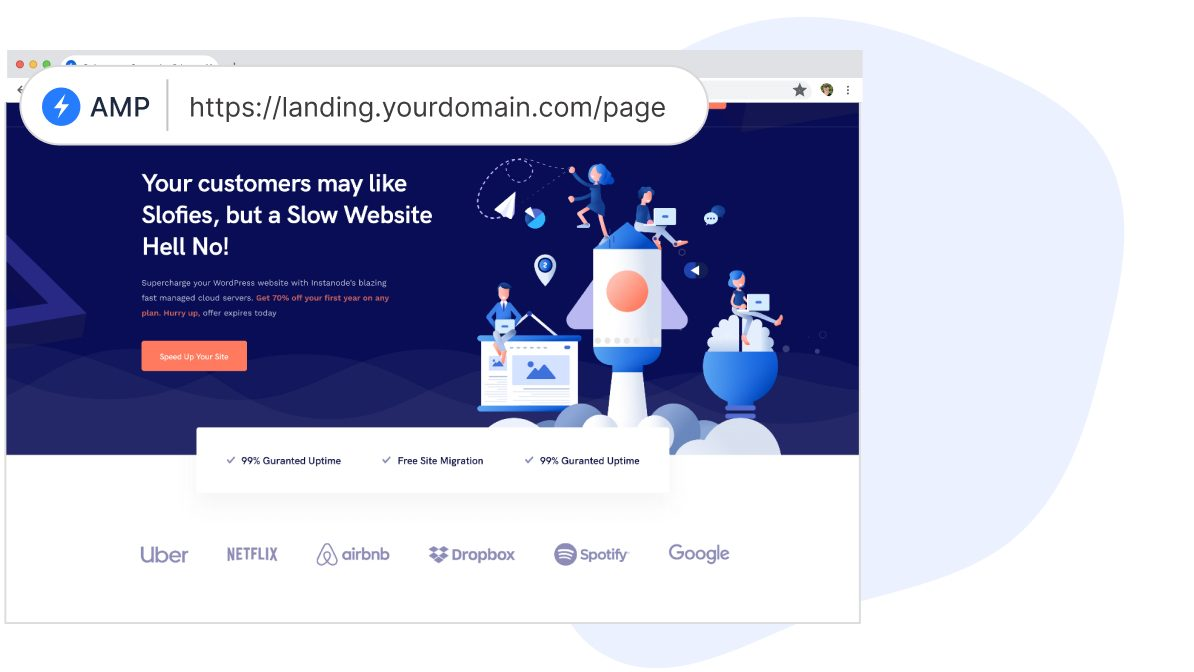 Swipe Pages is a straightforward landing page builder for agencies, eCommerce, and SaaS. They launched in 2020 and already have more than 7,000 clients. Swipe Pages are popularly known for building mobile landing pages and all their features.
It's an AMP (accelerated mobile pages) landing page builder that allows you to create mobile-optimized landing pages. You can improve conversion rates, minimize bounce rates, and ultimately give users a better experience with an advanced AMP builder like this.
This is crucial because up to 50% of your online clients will view your content via a mobile device. Visitors can leave your landing page without reading your material if it is not mobile-friendly and takes a long time to load.
Swipe Pages' most delicate features, such as Dynamic Text Replacements, built-in analytics, A/B split testing, and AMP-optimized landing pages, are only available in Enterprise-level landing page software, which helps it stand out from the competition.
Features of Swipe Pages Landing Page Builder
Drag and drop editor: It enables users to drag and drop items and information to alter the appearance of their site.
Templates: It offers ready-made templates for quicker construction of landing pages.
Advanced Customization: Enables users to add custom code or alter the HTML or CSS of a page.
Content Library: Allows users to manage and upload content such as audio, video, and images.
A/B Testing: Allows users to test page changes by distributing the change to a subset of visitors while monitoring conversion
Swipe page hosting: You can publish landing pages with your website's URL to maintain brand consistency. Additionally, Swipe Pages provides free SSL. Your landing pages' security and encryption serve as a trust signal for any visitors to them.
Swipe Pages go above and beyond to guarantee quick loading. They have a content delivery network (CDN) with 40 data centers to ensure your content loads quickly everywhere. As a result, you will receive blazing-fast load times combined with the 30+ optimization activities taken when a page is published.
The Ideal Templates for Swipe Pages Landing Pages Builder
Let's look at some landing page templates for the Swipe pages builder.
Web Hosting: The ideal template for affiliate programs, web hosts, and other online tech enterprises looking to increase conversions with a promotion.
Conference: The conference template is ideal for people driving registrations for a meeting or event, offline or online.
Webinar: Use this webinar landing page template to welcome potential customers to sign up regardless of your consultant, influencer, or business role.
Social Media Suite: A contemporary SaaS clickthrough template with eye-catching graphics. It's best suited for landing pages specifically designed for an immediate reaction from remarketing campaigns.
Real Estate Lead Generation: A modern and minimalistic lead-generating template for condos and homes. Stunning photo with lots of white space.
Pros
80+ pre-built blocks
40+ high-converting templates
Built-in analytics
AMP (Accelerated Mobile Pages)
No programming skills required
Offers a custom domain and hosting
1-click Stripe checkouts
Multi-screen editing that is fully responsive
Connect to thousands of third-party apps such as Zapier and Mailchimp
Cons
no heatmaps
There is currently no funnel offering (upsells, order bumps, etc.)
Only the most expensive plan includes server-side A/B split testing
The feature of dynamic text replacement is not available on all tiers
5. Instapage
Instapage is a cloud-hosted landing page builder. The tool can help you create beautiful landing pages for your website. You can still develop Instapage landing pages for lead generation and PPC advertising even if you don't have a site or other online platform.
Additionally, you can utilize the drag-and-drop builder functionality to create your landing page design visually if you don't have any design or coding expertise.
Following the creation of your landing page, you can track and enhance the performance and SEO of your landing page using tools for split testing, analytics, and heat mapping.
Features of Instapage Landing Page Builder
Here is a summary of Instapage's critical features:
Mobile responsive: Using fully responsive designs that look great on all mobile devices is a crucial component of Instapage. It significantly helps you achieve mobile responsive landing pages and boosts your conversion rates. Users can benefit from a better experience because many users now visit the website through smartphones and tablets.
Testing and tracking: You can test several page iterations, measure the results, and improve your conversion rate thanks to the built-in analytics attribution, heat maps, and A/B split testing.
Landing page templates: You can readily import templates from landing pages. Along with that, the system will help customers duplicate a specific design and turn it into a template so they can further alter it till they are happy.
Numerous integration options: Instapage offers users various integration options because it recognizes how essential integrations are to modern websites. It maintains the website connected to users across all available channels. More than 20 marketing tools are available for incorporation, which is more than enough for most user needs.
Reliable support staff: Users can always rely on the system's support team for assistance if they find themselves stuck. Before their website suffers losses, they can have their questions answered.
Best Instapage Templates
Instapage builder itself offers simple templates with a drag-and-drop interface. On the other hand, the analytics suite enables landing page monitoring, A/B testing, and heat maps for page elements. Some of the best Instapage templates include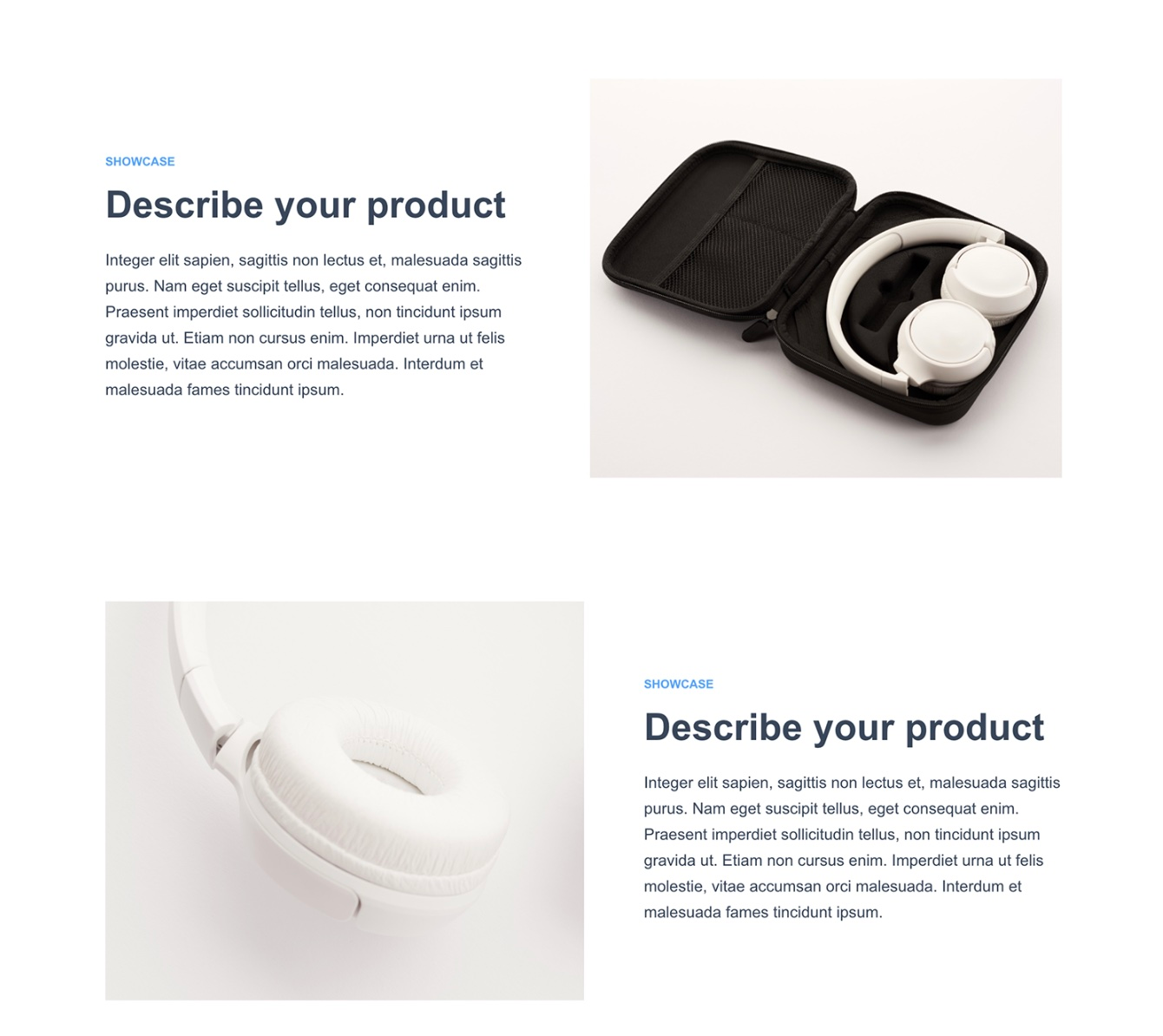 The product overview template is to assist software companies in generating leads using captivating imagery, powerful calls to action, and social proof.
This design begins with a clear call to action and a consumer information form.
Consumers can further view product capabilities, images, and a call-to-action video. Finally, the template ends with business images (to humanize your brand), social proof from prior customers, and a purchase button.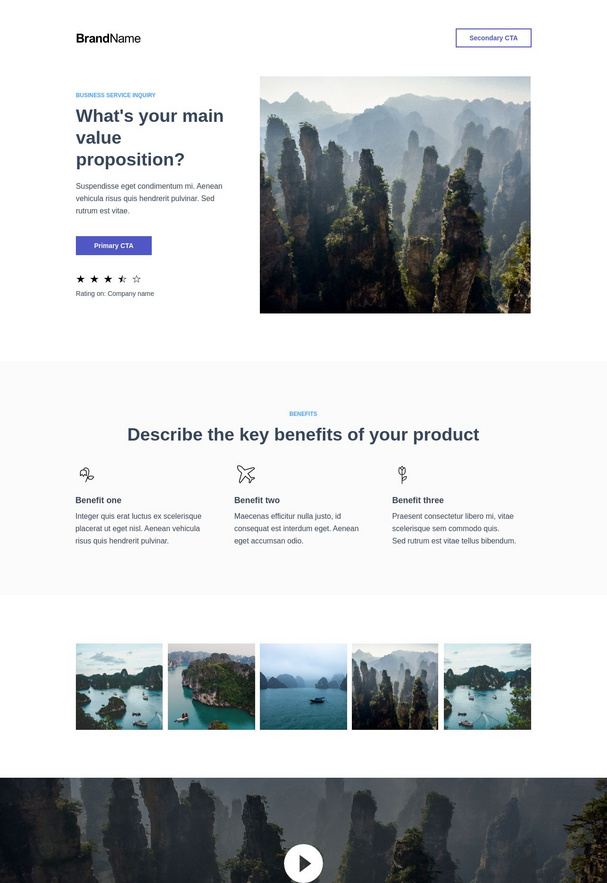 It is a simple design-focused "wireframe" template. The information form is in the center of the page, and the call-to-action and headline are not obtrusive.
Three short product descriptions are listed below the lead form, and a lengthy testimonial from a client follows. Under one of the descriptions, there are two more call-to-action buttons toward the bottom of the page.
This design, which has minimal color, is suitable for businesses that wish to project an elementary brand identity.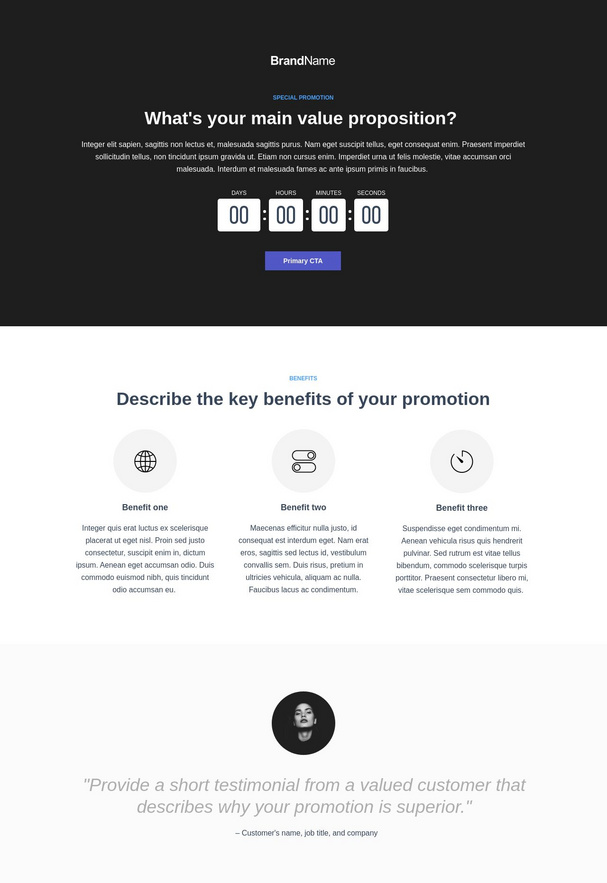 Here is a unique template emphasizing images to gather email addresses while showcasing your product. This template is ideal for lead generation if the images and descriptions reflect well on your brand.
A title or headline brand statement is what consumers initially see. Under the headline, a one-line email form encourages quick lead generation.
Depending on your preference, the title and information form float above a full-background image or video.
Scrolling down allows you to find additional brand photos, descriptions, and essential attributes. Further down is an "about us" section, client testimonials, and price. Finally, a conversion button appears at the page's bottom.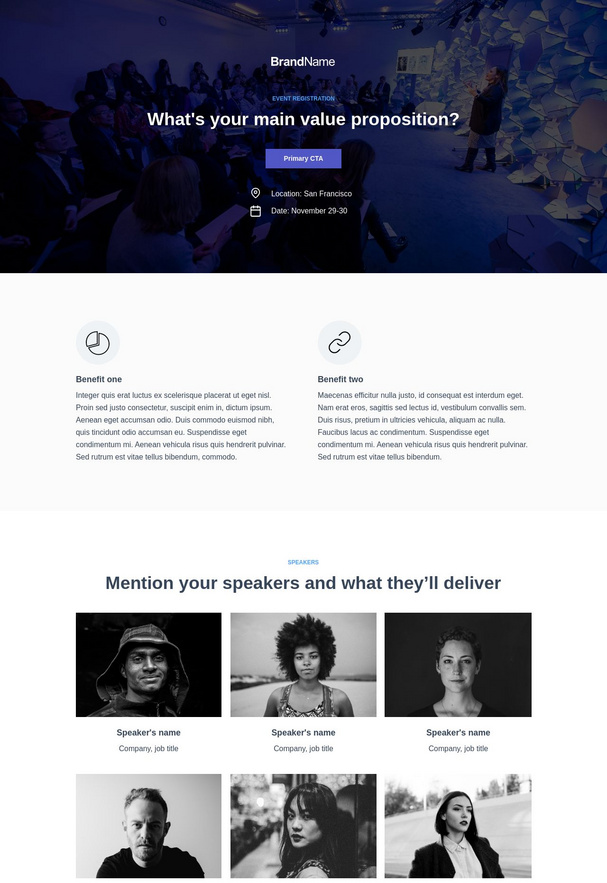 We enjoy templates for wireframes. They enable your business to completely tailor your Instapage experience, regardless of the market or purpose of your product.
The Event Registration Wireframe template maintains simplicity with a subdued, monochromatic layout that gives text priority.
On the front page, a conversion button is placed between a headline and a brand description. A product feature box with a countdown timer for timed discounts is shown below. More product details and a pricing section with a conversion button are further down.
This template is one we'd suggest to just about anyone. Because of its minimalist design, you can add a wide range of extras to tailor your experience.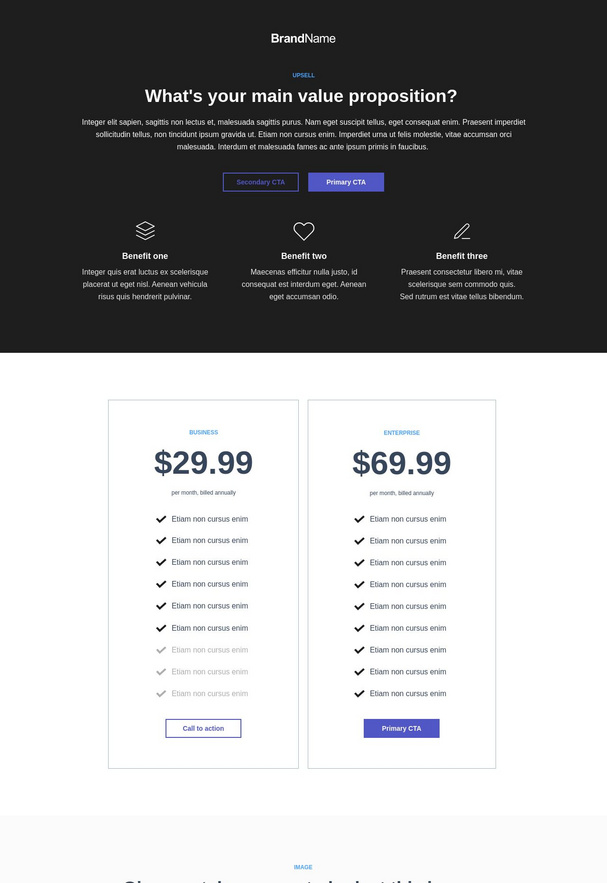 Not every company searching for an Instapage template has a steady clientele. Check out the Up-Sell or Bonus template if you want to introduce your product and generate some sales right away.
A product image of your choice is placed beneath a straightforward headline and conversion button. In addition, your corporate logo can be shown at the top of the page. Whether free or premium, it's simple to introduce two pricing categories.
The landing page is complete with testimonials and another discount section with a conversion button. The emphasis on new items in this template aids in establishing the trust of your brand through robust initial sales.
Pros
A/B testing
Reusable pages
Built-in heatmaps
Cons
Reporting is limited
Visitor limitations
6. Hubspot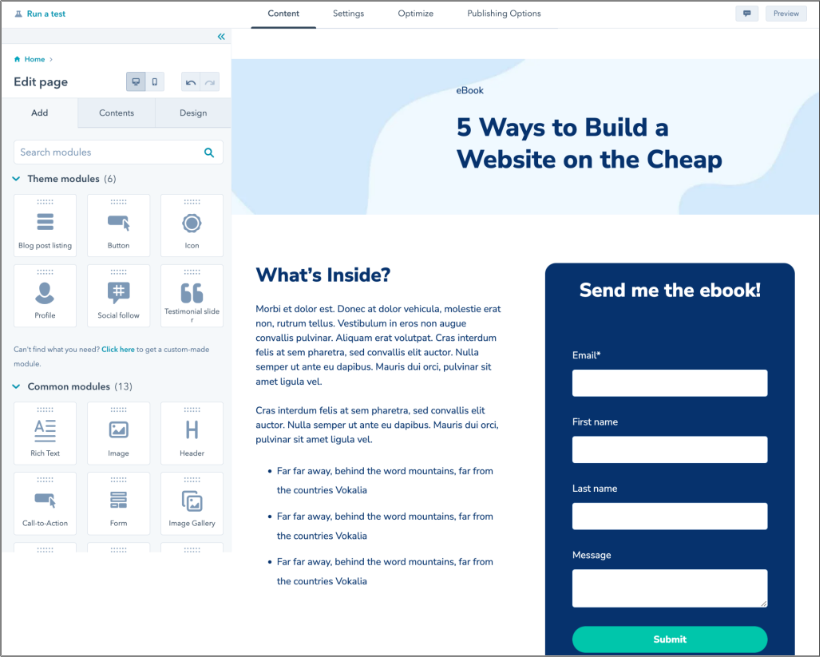 Hubspot landing page builder specializes in producing simple-to-use marketing solutions. HubSpot, as a business, has created some of the best tools and technologies in the market, but most are only available to HubSpot customers.
To use HubSpot's landing page builder, subscribe to its Marketing Hub. Naturally, companies who value HubSpot's comprehensive marketing platform can take advantage of its landing page builder. You don't have to pay more for a landing page builder if you already pay for its Professional grade Marketing Hub.
HubSpot comes with a built-in library of mobile-friendly templates. You can modify them using an interactive editor to change text and put photos virtually anywhere on the page. You can also use the same templates to create optimized landing pages.
Are you prepared to increase website traffic and leads? You don't need designers or IT assistance to create stunning landing pages with HubSpot's free page builder that draws in more visitors and turns them into qualified business leads.
Use landing pages to promote the release of new products, encourage attendees to register for events, and more. Then, watch as your CRM (Customer Relationship Management)database grows, with potential customers eager to buy.
HubSpot is ideal for companies looking for robust, simple-to-use CRM software. The platform is accessible to smaller or more start-up companies thanks to the lightweight but functional free-forever plan.
With Hubspot, you build landing pages the different designs and templates.
Features of HubSpot Landing Page Builder
A/B testing and optimization: A/B testing allows you to create two variations of the same landing page and publish them to observe which one receives more responses. Using actual data, you can then modify and improve your landing pages.
HubSpot free paid plan: You can use the basic version for free. Since it's not a trial, you can use this version for as long as possible. Your credit card information is not needed. However, you will have to remunerate one of the packages if you want to use more advanced features.
HubSpot packages: HubSpot packages tend to be the more expensive. You presumably aren't purchasing this only for the landing page builder. However, if you require a comprehensive CRM with many features besides the landing page builder, you should choose the enterprise paid plan. It does many beautiful things, but not everyone will find it suitable.
Heatmaps: Heatmaps provide even more information about what visitors are doing on your landing page. You can find places that need improvement by watching how far users scroll and what they click.
Analytics: It has analytics that makes running your digital marketing campaign easier.
Professionally Designed HubSpot Landing Page Templates
The HubSpot templates are simple and can help you create your next landing page.
Architecture
The Architecture landing page template is perfect for attracting blog subscribers. It has a captivating hero image at the top, room to explain what visitors can expect if they subscribe, and the default module for previous articles immediately below.
You can also customize it with drag-and-drop ease and personalize it with your brand.
Invest
Invest's layout has a photo, editable text, no navigation (to keep visitors' attention on your offer), and a brief form. The symbols at the bottom of the image are just one example of the additional features that users can add and alter.
Users can also include further details about the offer or business below the fold.
Hubstrap
The Hubstrap template has a simplistic appearance and feel but gives text a little more room. It can be a wise choice if your content contains fewer supporting visuals.
Use this page, for instance, to discuss an offer or a lengthy whitepaper on a subject relevant to your sector. Users can add drag-and-drop pieces to the page and similarly customize the look.
In contrast to the other HubSpot landing pages, this template does have navigation. But because it's so straightforward, it doesn't detract from the offer.
Landing Form
The Landing Form template has a black overlay over the background image, text, call-to-action buttons, and a form. Although the navigation bar is gone, there is still a button at the top of the page.
A black overlay keeps the image viewable while being less distracting. This template also has spaces for additional pictures and information relevant to the product or offer when you scroll below the fold.
Gradient
Gradient has a sophisticated layout for a content-based offer. It maintains the notion of no navigation but has a straightforward design with a form, headline, descriptive text, photo, and logo.
Users can upload a photo or product shot, a background image behind a gradient color, and descriptive text, just as with the other HubSpot templates. Additionally, the gradient background's color can be modified or altered.
Pros
A/B split testing
Built-in collection of mobile-friendly templates
Customize content using CRM information
Drag and drop editor that is simple to use
Personalized SEO recommendations to enhance search results
Superior client service
Cons
Exclusive to the Marketing Hub platform and only obtainable there
Limited features on lower-tier plans
Branding for HubSpot on the free plan
7. Elementor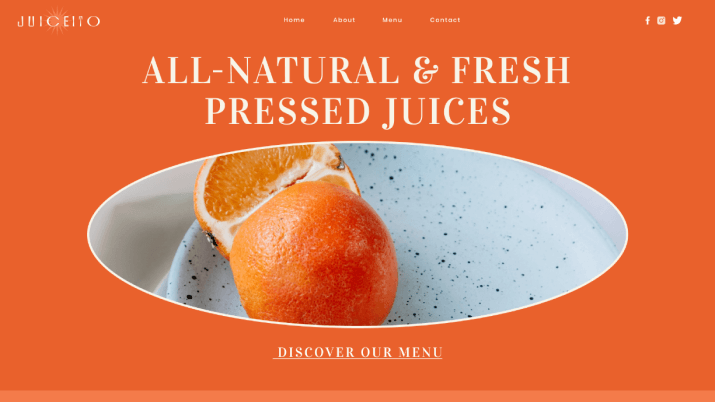 Elementor is a WordPress responsive page builder plugin for creating the best landing page. (Yes, you can change your website's design without having to deal with varying themes.)
You can design, edit, and preview your web page in real-time using its intuitive drag-and-drop editor without any code or jumping between windows. (Speaking of immediate satisfaction!) You can build practically anything with Elementor, including
Websites' traditional home and about pages
Lead magnets and upsell pages are examples of conversion-focused landing pages.
Popups to expand your email list or advertise a specific business or service
You can alter your theme's blog pages, 404 pages, global header and footer, WooCommerce shop pages, and other elements.
As a WordPress landing page builder, Elementor offers a free plan that includes everything you require. However, by subscribing to its subscription plans, which vary between $49 and $199/year, you can access additional features, including hundreds of other designs, a theme builder, dynamic content, and motion effects.
Features of Elementor Landing Page Builder
Some of Elementor's features include:
Lots of content elements: Numerous content elements serve as the foundation of your page. Then, you "drag and drop" them to create your design.
Responsive design: Most web users use smartphones; thus, your designs must appear fantastic on all of them. In addition, the compositions created using Elementor are responsive by default, and you have a lot of control over how they operate.
Templates: It's unsettling to look at a blank page! You can avoid starting from scratch using hundreds of professionally designed templates with Elementor.
Style choices: Without using custom CSS, you can access many comprehensive style options to make your design pixel-perfect (though you can do that too).
Convenience: You gain access to various helpful tools, including a quick locate tool, right-click support, and others, to help you build landing pages more quickly.
Theme Builder: Using Elementor's Pro edition, you can create your WordPress theme (though we still recommend pairing it with a quality theme).
Dynamic content: You can use plugins like ACF, Pods, Toolset, and custom fields to provide active material.
Popup Builder: You can construct different popups with the Pro edition using the same visual, drag-and-drop interface.
WooCommerce Builder: If you're setting up an online store, you can use Elementor to design your WooCommerce store and integrate products into your other designs.
How Does Elementor Work?
Elementor must be installed and activated via the WordPress repository, just like any other plugin. After that, you can customize Elementor's settings or start a design project.
We advise sticking with the default settings if you are just getting started. Then, open one of the pages you want to change by going to pages. For editing, click Edit With Elementor.
The Ideal Templates for Elementor Landing Pages
A landing page template for Elementor includes everything. First, the template provides excellent design components like buttons, graphics, and headlines. You'll save your finances and time by doing this.
You'll also profit from tried-and-true typographic and layout strategies that will grab users' attention. Besides, it's a simple technique to promote those desired conversions.
Some of the popular Elementor landing page templates include:
Merintis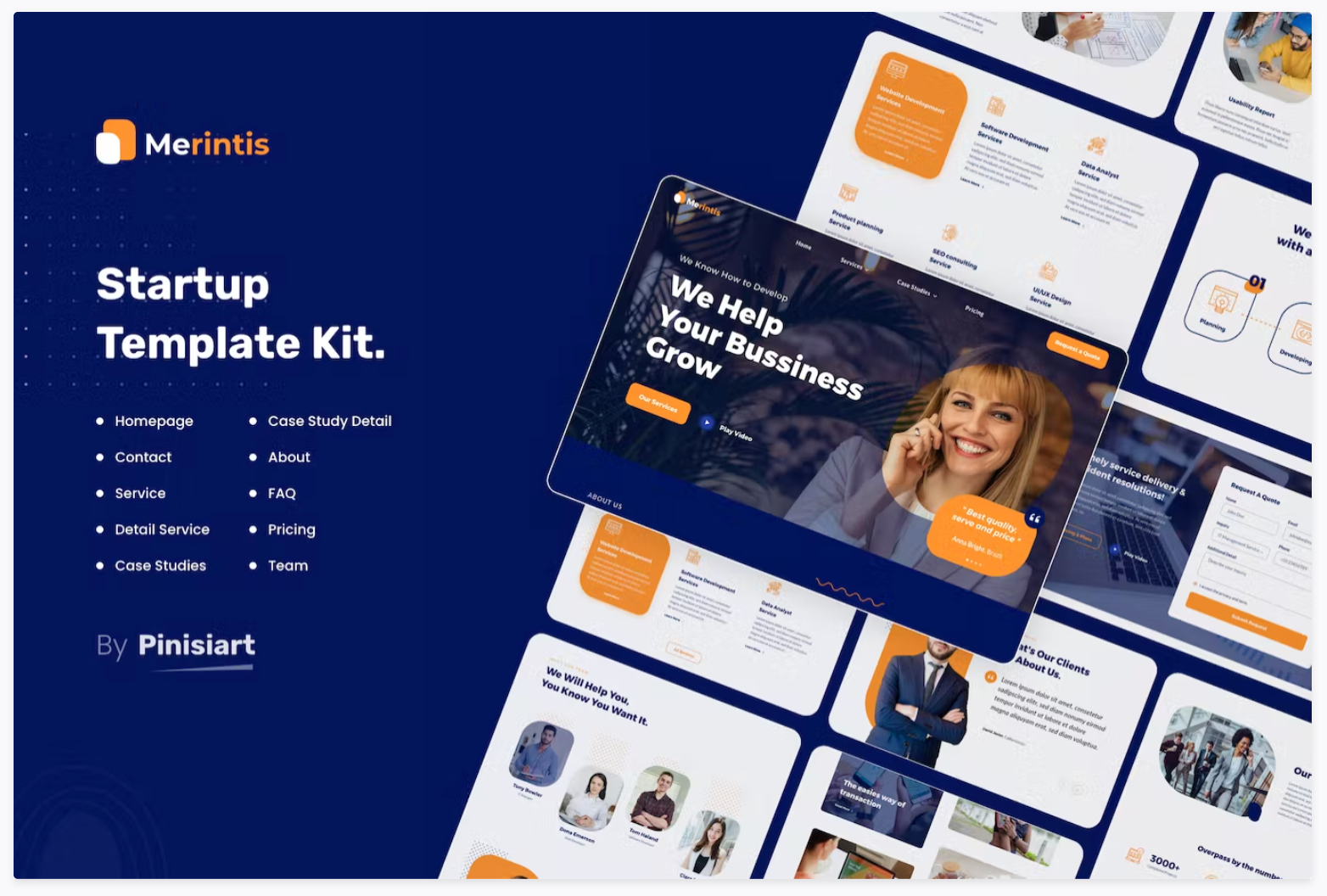 Merintis is a versatile Elementor template kit that works well for business landing pages. You'll have all you need to get started, including vivid colors, scrolling animations, and attractive forms. The paid and free versions of Elementor for WordPress are compatible with this kit.
Event Planner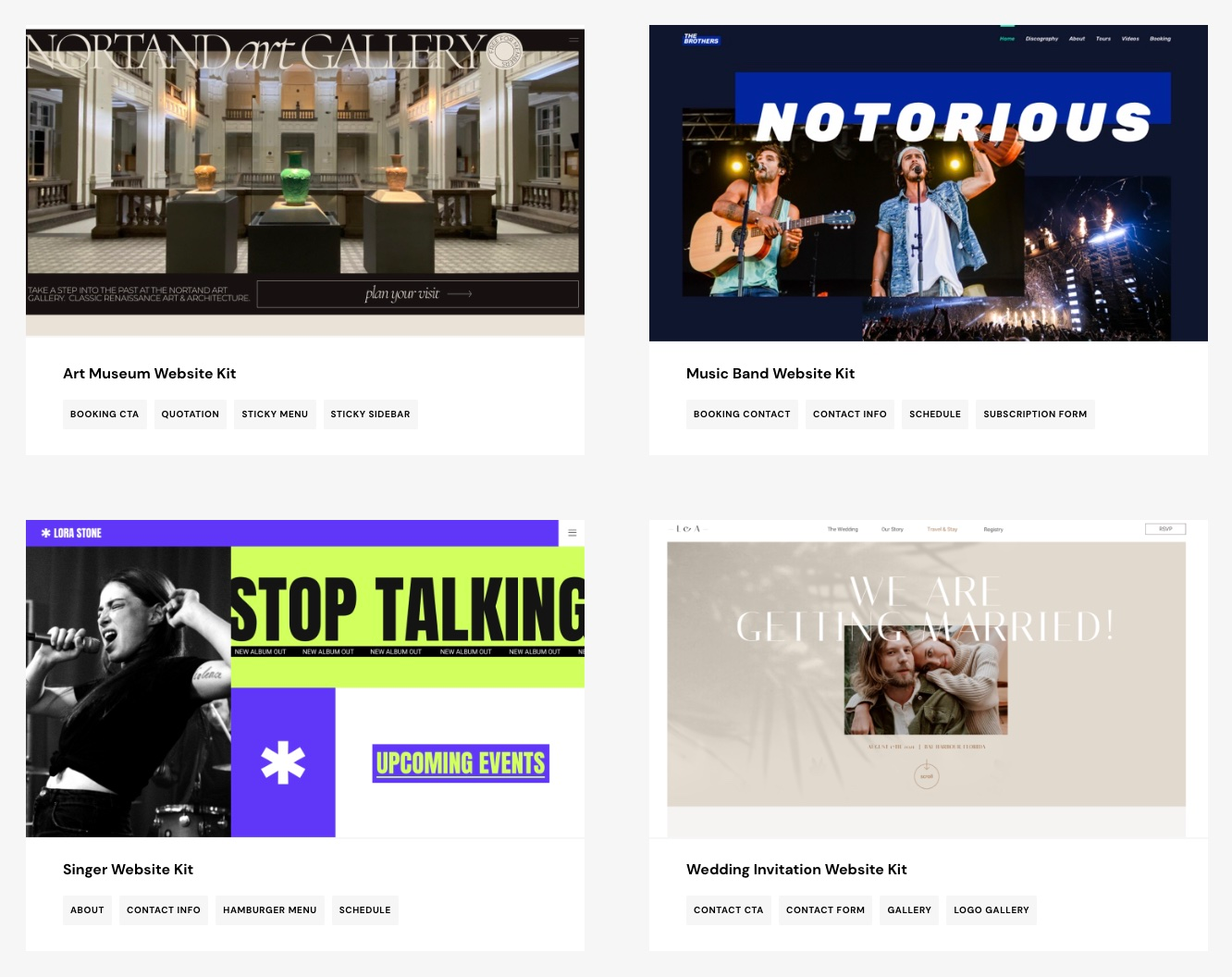 You can get this Event Planner template through Envato Elements WordPress Plugin. It provides two fully functional landing pages and a placeholder "coming soon" page. Significantly, users of Elementor Pro have access to a different landing page template in addition to other premium extras.
Astonia
The vibrant landing page template-Astonia for WordPress is excellent as a starting point for additional content or even a standalone website.
Visitors will access all essential selling points thanks to sections highlighting services, FAQs, and contact information. It's great that this kit is compatible with Elementor's Pro and free editions.
Furnitra
With the exquisitely designed landing page template -Furnitra gives your eCommerce store a contemporary appearance. For those who prefer a simple design, it works well with Elementor Pro and WooCommerce. The template lacks frills but makes up for it in flair and substance.
Spring Watercolor and Floral Template Kit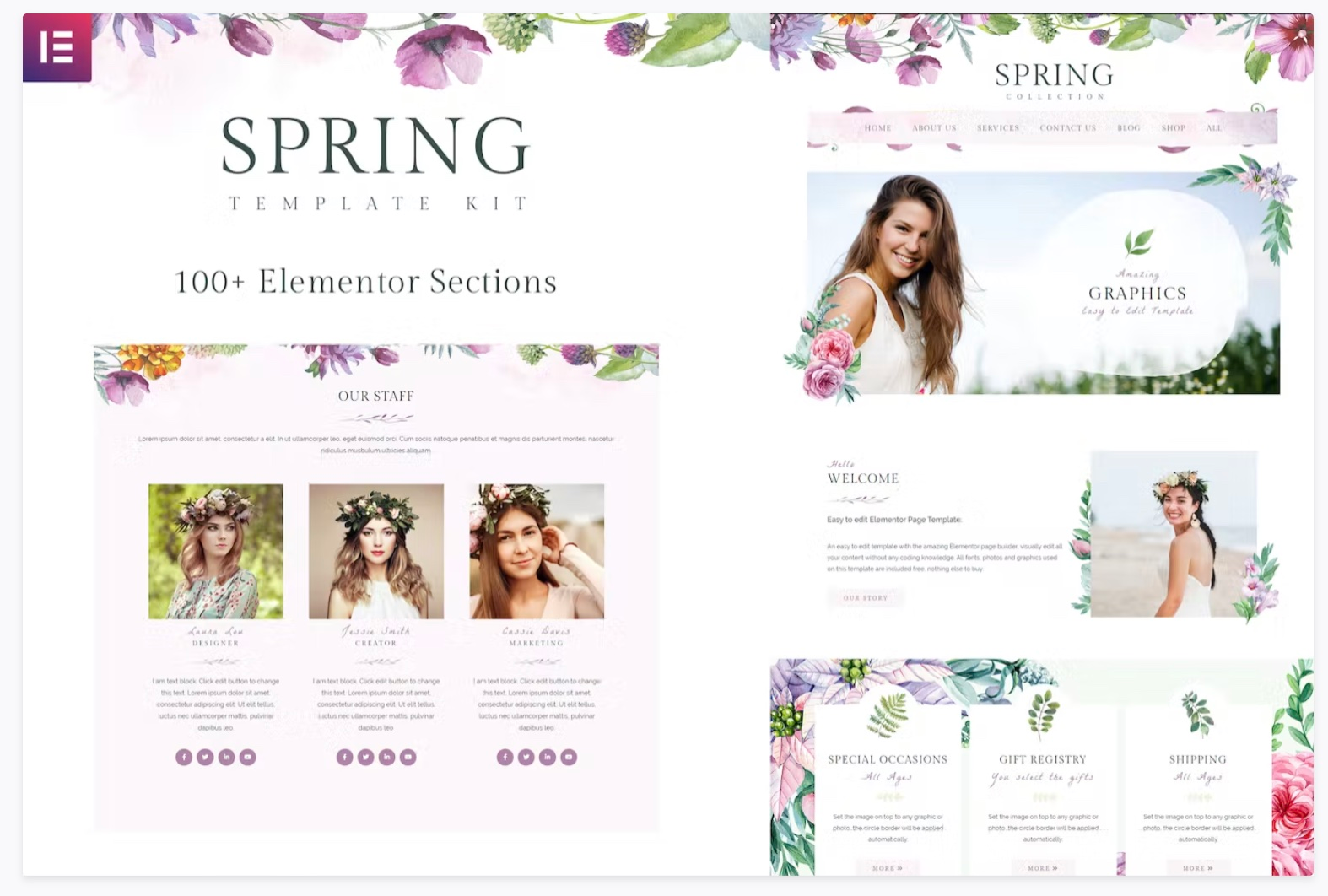 Spring Watercolor and Floral Template Kit has five lovely landing page designs and is ideal for websites that need a little bit of elegance.
A distinctive user experience is created by pastel hues, traditional font, and a hand-drawn appearance. Furthermore, one of the landing pages exists especially to make good use of Elementor Pro-only features.
Pros
Simple interface
Free version available
Large library of templates
An inexpensive WordPress page builder
Plenty of design freedom
Cons
Site speed/ performance issues
Extensive updates have resulted in bugs/headache
The learning curve for beginners
8. Wix
Looking for a landing page tool that's easy to use, reasonably priced, and generates email subscribers? Wix is one of the better solutions available.
Wix, a well-known website builder with a handy page landing creator, has increased its marketing efforts recently. The business allows customers to develop a wide variety of landing pages, from those intended to gather to placeholders for pages that are "Coming Soon" or "Under Construction."
Take a conversion-optimized template as a base (choose from over 30 options). Then, any element on your site can be added or modified using the drag-and-drop editor.
It's a simple process that won't take long to complete and doesn't require any coding knowledge.
Wix provides a powerful analytics tool that you can use after your site goes live to improve speed. Connect your Google Analytics, Tag Manager, Facebook Pixel, Crazy Egg, or Hotjar to obtain deeper visibility into your data. Moreover, do A/B tests, view heatmaps, and get helpful information to increase conversions.
Features of Wix Landing Page Builder
The Key features of the Wix landing page builder include:
Multiple templates
With Wix's multiple templates, customers can create landing pages for nearly any purpose, including "Launch Sites," "Website Under Construction" pages, and "Coming Soon" pages.
You can use the landing pages to launch a new service or product, create leads for a mailing list, invite people to an event, promote a future sale, or test a new target market or product.
Wix Landing page builder is ideal for company websites, photography websites, or online stores.
24/7 support team
The Wix support team is available around-the-clock and can be reached via phone or email with any questions or problems users can have.
Users can access the Wix knowledge base and tutorials, so they can also independently research the solutions.
Free landing pages
With Wix, landing pages are available for no additional charge, allowing users to use the numerous landing page website themes that Wix provides. As a result, users can participate in marketing initiatives knowing they will receive value for their money.
Effective CTA buttons
Effective CTA buttons guarantee that even a narrowly focused landing page goes back to the home page of a website. It can encourage site visitors to do what a company wants, such as clicking on a particular link or providing their contact information.
Easy to use and set up
Wix users who create landing pages don't have a challenging learning curve because setting it up doesn't call for prior technical or coding knowledge.
Instead, create a new page, choose the relevant page, and delete the header and footer from the layout. If users want it to be the first page visitors see, they can also set it up as the homepage.
Best Wix Landing Page Templates
Every Wix template is entirely editable, so you can pick the one you like and customize it to make it fit your brand. Some of the best Wix landing page templates include
Product Landing Page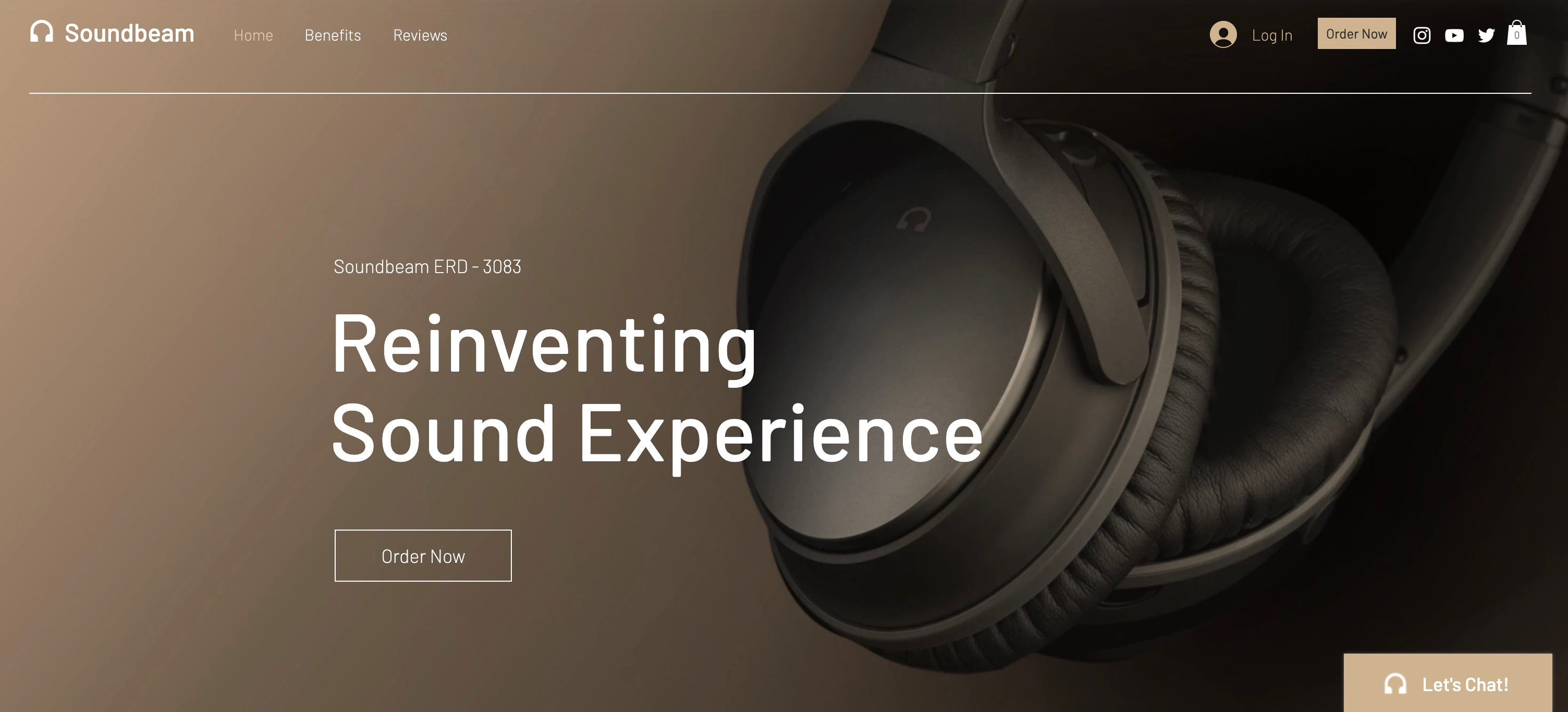 The main advantage of the template is that you can scroll, allowing you to provide the reader with additional helpful information about the product or line as you go down the page. Alternatively, it will reveal this information after the visitor clicks the CTA button.
Using this template will ensure that your landing page presents your product or line in the best possible way.
The critical elements of the template are as follows:
Simple layout
Bold color palette
The CTA box
The catchy headline
Real Estate Landing Page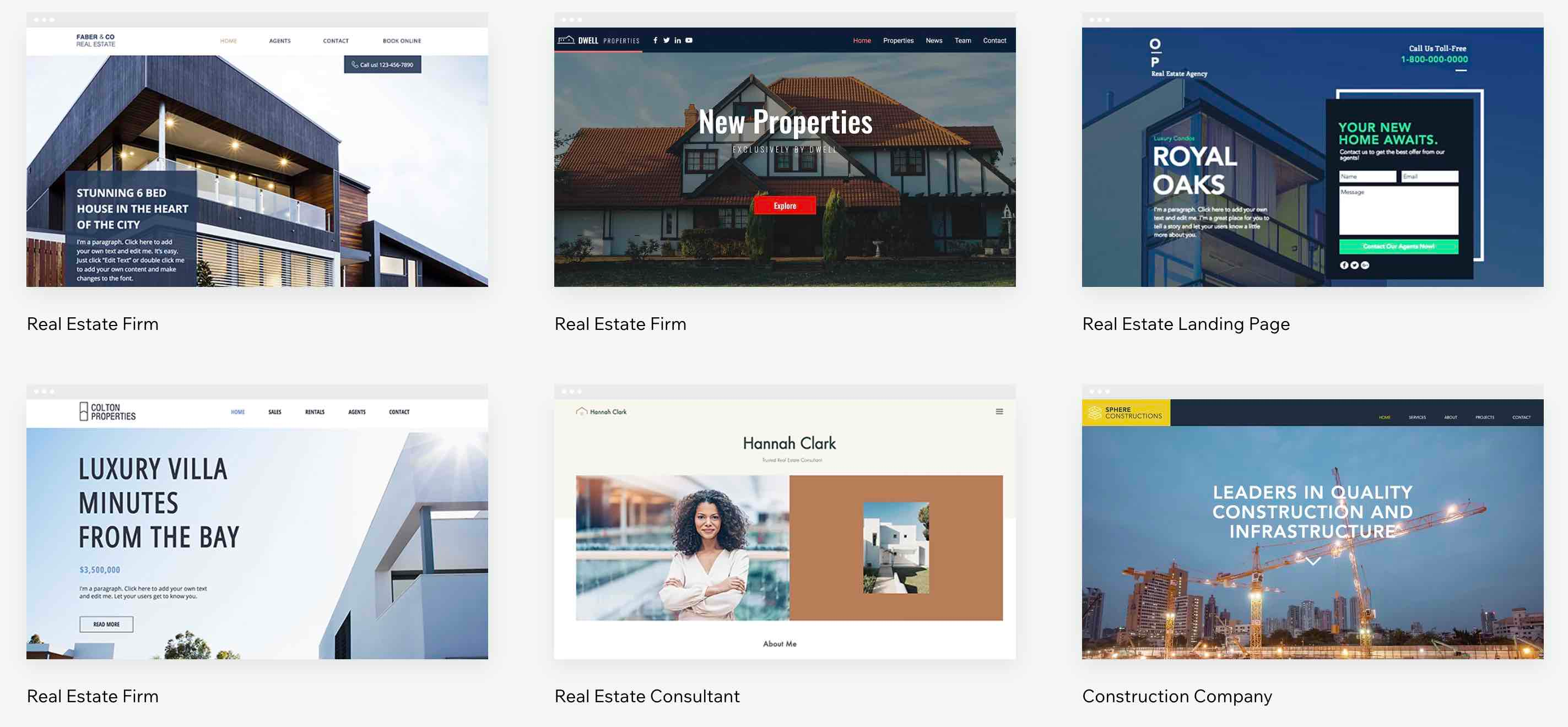 The design components in this template function incredibly well together to encourage customer interaction with the business. The Real Estate Landing Page is ideal for organizations looking to build a targeted email list for conversions in the future. It only prioritizes engagement. The following components contribute to its success:
Minimal color palette
The contrasting contact form
All-over background photo
The abundance of contact information
Startup Company Landing Page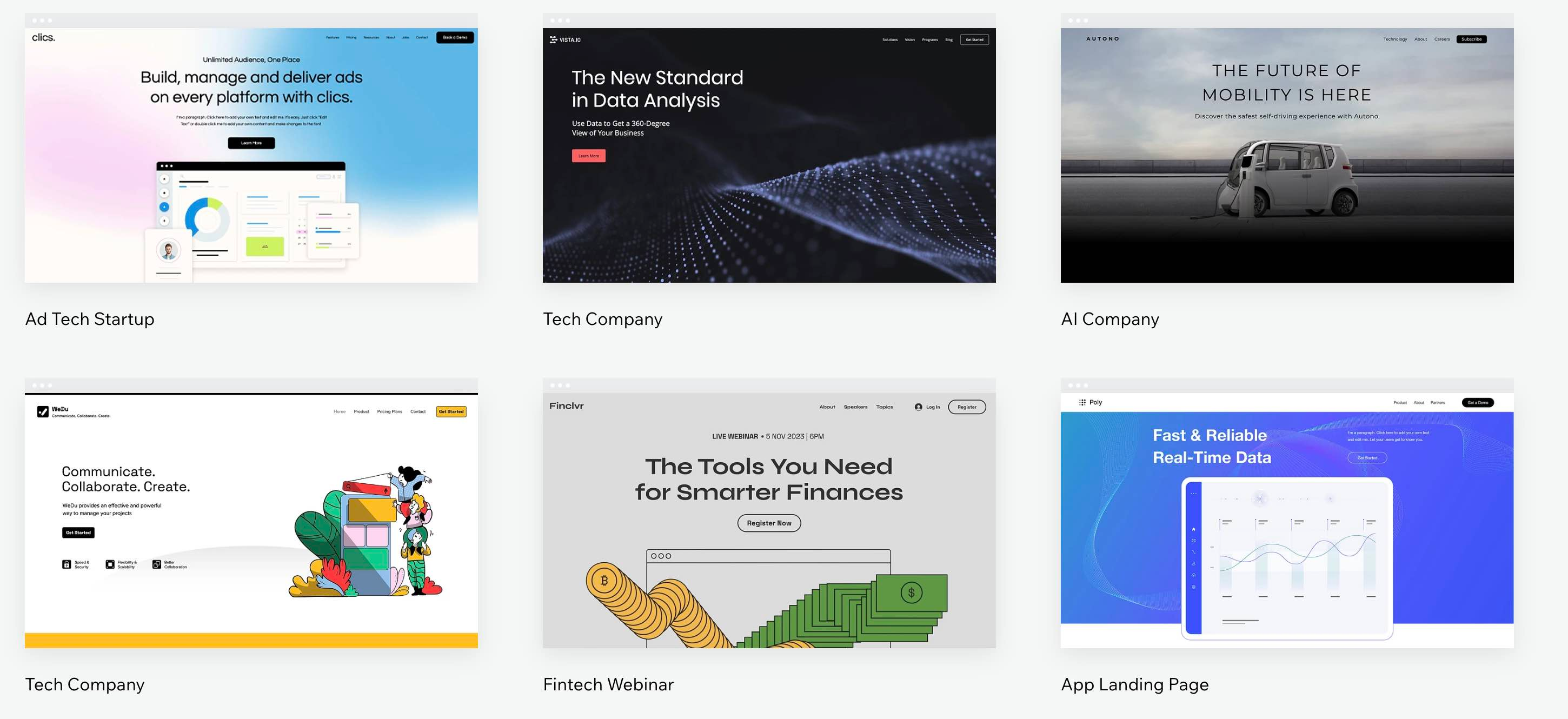 This template aims to raise brand awareness and interest at the beginning of the client's journey. It's cleverly created to produce leads for upcoming sales without seeming overly pushy.
It is a slightly more complicated template that aims to tell the visitor about a company. It works perfectly for start-ups because it contains the following components:
A strong headline
The vivid background
Links to further information
Responsive Layout
App Landing Page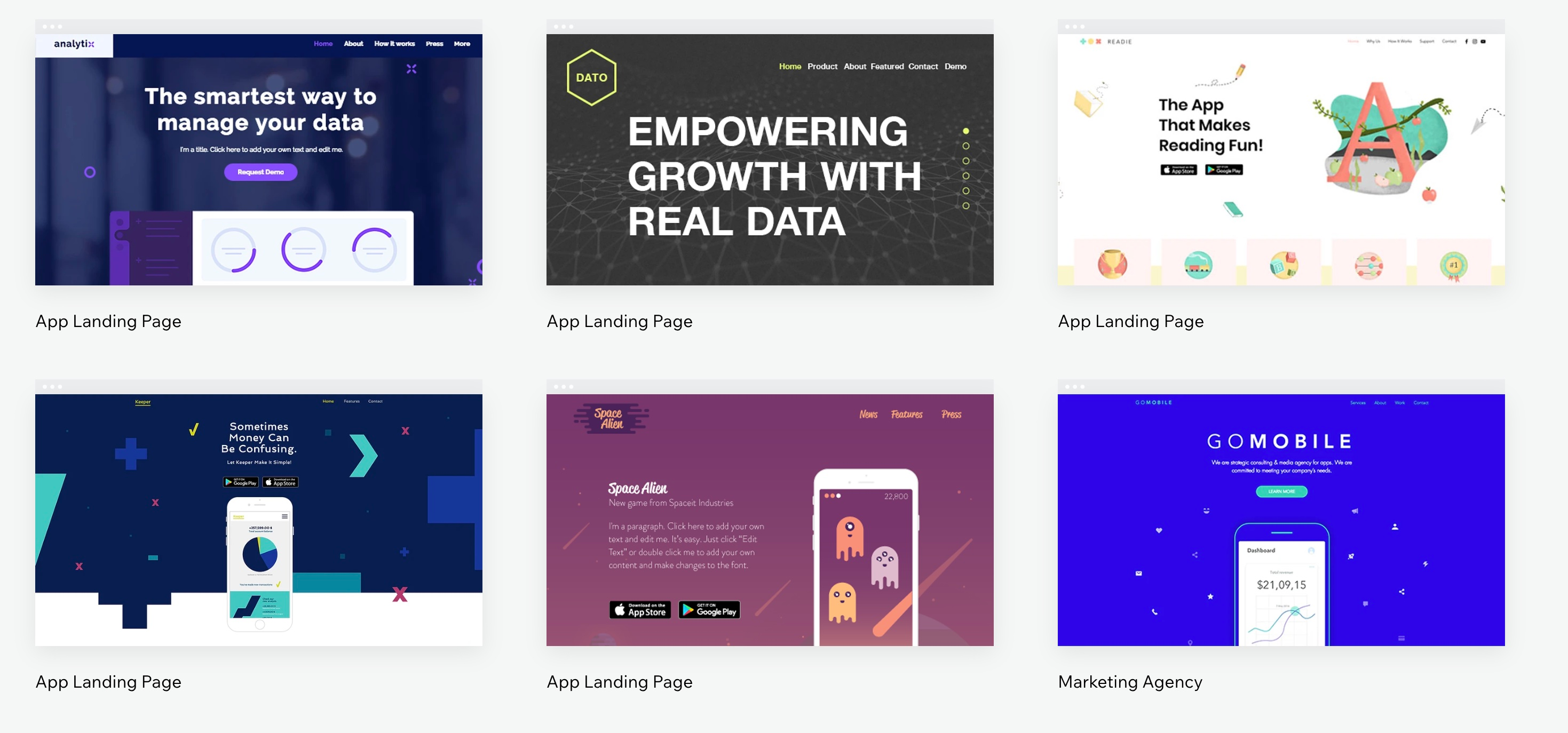 The App Landing Page template's best feature is that, despite its straightforward structure, numerous opportunities exist to persuade the visitor to convert. It deftly raises the possibility of clicks and sales.
This simple and undemanding template intends to promote app sales. However, to persuade the visitor to accept the offer, there are a few key components that must be present:
A storytelling photo
Paragraph combo and snappy headline
Contrasting CTA button
A precise paragraph with additional Infor
Pros
Connects with third-party sites and apps
Free to get started
Multiple pre-built templates
Easy to use
Beginner-friendly
Cons
Ads for the free option
Fewer controls for more advanced options
Without an upgrade, the domain name is not brandable
Cheaper plans have limited storage and bandwidth.
Beautiful Landing Page Examples that Have Proven to Convert
Are you looking for great landing page examples to help you with your next project? Using landing pages on your small business website is the best way to boost conversions and convert website visitors into subscribers and customers. However, knowing where to begin with your landing page design is complex.
So, in this article, we'll share our favorite landing page examples from real businesses and explain how they increase lead generation, trust, and conversions with their target audience.
Netflix – Signup Landing Page Example
Netflix's signup page design is one of the best landing pages that convert well.
You're immediately confronted with what they're offering and an invitation to enter the page. This reduces the friction associated with decision-making, encouraging people to act quickly.
Zoom – Industry Report Landing Page
Zoom is a well-known video conferencing software with customers from various industries. So it stands by the fact that they would want to position themselves as experts in their field to potential customers.
They've attempted this by providing a free report highlighting the company as a leader in meeting solutions. Users can sign up for free to download and read the description.
Constant Contact – Free PDF Landing Page
Many industries use Constant Contact's email marketing platform. In this landing page example, however, they are specifically targeting real estate companies.
The landing page design is simple, clean, and to the point. It provides a free download full of essential real estate marketing tips and success stories. It also includes a CTA that invites users to try Constant Contact for free.
Lyft – Driver Application Landing Page
Lyft's driver application landing page exemplifies how a signup page design does not have to be complicated.
The headline is straightforward, informing users precisely what they should do, and the signup form only requires a mobile number, making it extremely simple for users to get started.
Dropbox – App Landing Page Example
If you want people to consume your product, the best solution is to make it as simple as possible to obtain it. For example, Dropbox did this with their Dropbox Android app landing page.
The page, aimed at Android users, is simple and to the point. The action reduces confusion about what it's for, resulting in highly targeted leads.
Airbnb – Signup Landing Page Example
Airbnb makes it simple to find places to stay while also providing customers with a way to earn money from their homes. Their host signup landing page is another excellent example of how to let your page content speak for itself without any unnecessary frills.
It's straightforward, and it guides visitors through the decision-making process.
Frequently Asked Questions (FAQs) About the Best Landing Page Builders
Here are some landing page builder FAQs (Frequently Asked Questions) about the best landing page builders.
What Exactly Is a Landing Page?
A landing page is another URL on a website or platform visitors arrive at after clicking from another part of the internet.
A landing page is a destination page on your website to which visitors get directed after clicking on your advertisements, sales pages, or internal links. Visitors to landing pages can also come from other websites, affiliate links, and social media posts.
What is the function of a landing page?
Landing pages entice visitors to take a specific action. For most clients, it means generating leads or sales, but it could also suggest signing up for a newsletter, downloading an app, or doing something else. Landing pages play a part in SEO as well as paid advertising.
A landing page's copy persuades a visitor to act, and it is always consistent with the messaging in your ad. It is critical! If your ad promises one thing, but your landing page is about something else, you'll almost certainly lose a potential sale or lead.
What exactly is a dynamic landing page?
A dynamic landing page presents consumers with various messages depending on important factors like location or keywords. Even though dynamic landing pages can be optimized for organic search, PPC campaigns typically use them to match ad groups and correlate with essential search terms.
Is it possible to create a landing page without a website?
Yes, you can have a landing page without a website because landing pages are standalone pages.
Furthermore, the tools for creating landing pages no longer rely solely on technical knowledge. Anyone on your team can build a landing page, host it on a domain, and begin converting web traffic.
How much does creating a website with a landing page builder cost?
The cost of creating a landing page with the assistance of online web builders can range from $2 to $250 per month.
Depending on the tariff chosen, the user receives several functions that can improve one or more aspects of the future landing page. But, if you want to use Web Builders, remember you get what you pay. So, if you wish for a good landing page, be prepared to spend a little more.
What are some alternative names for a landing page?
A landing page is also known as a "lead capture page," "single property page," "static page," "squeeze page," or "destination page" in online marketing. A landing page is the sole web page often appearing after clicking on a search engine-optimized search result, online advertisement, promotional email, or a marketing promotion.
Typically, the landing page will include targeted sales copy that is a logical extension of the advertisement, search result, or link. Landing pages generate leads. The actions taken by a visitor on a landing page determine an advertiser's conversion rate. A landing page can be a microsite or a single page on a company's main website.
Do Landing Pages Affect SEO?
No, it does not. In addition to user action optimization, Landing Pages can simplify tracking, analyzing, and altering visitor behavior. So, a landing page's primary goal is to improve the user experience when someone visits a website, especially for the first time. Applying them to SEO is a fantastic idea just for this reason.
In the end, ranking is not much use if you don't convert. Unlike PPC and email marketing campaigns, we won't abandon these pages but rather build them up as critical navigational connections throughout the website.