Do you want to make more money as an affiliate marketer? If so, then this article is for you. In this article, we'll cover some of the best affiliate marketing tools that are well-known among successful affiliate marketers. These tools will help you save time and increase your productivity when running campaigns or managing affiliate offers.
Get the affiliate marketing tools you need to crush it this year.
Thirsty Affiliates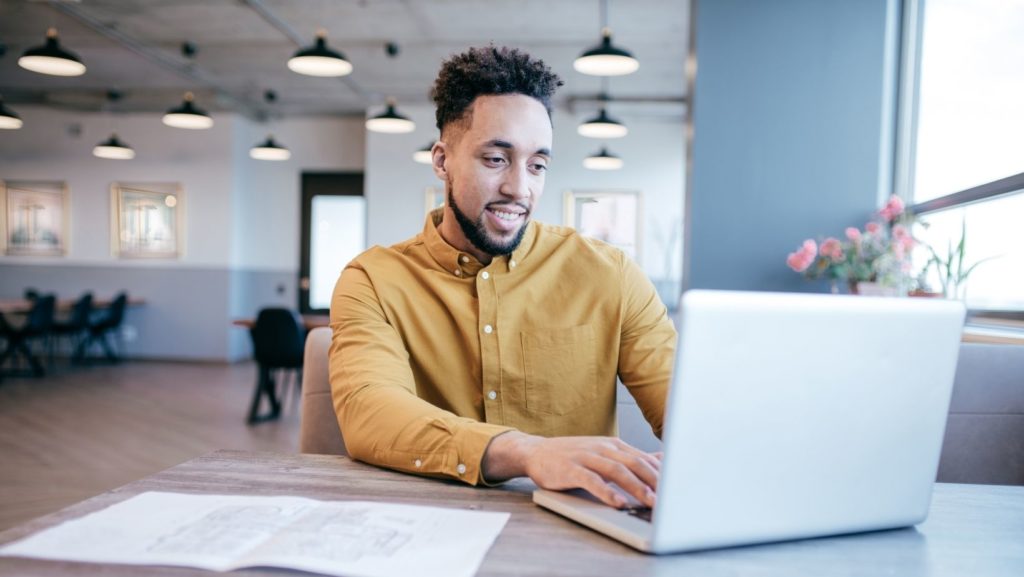 You're tired of manually inserting your affiliate links into every blog post. It's time-consuming and you never know if you've missed a link or not.
Now, imagine having the ability to insert your affiliate links automatically in any WordPress blog post with just one click! This means less work for you, more money in your pocket, and better results for your readers.
With Thirsty Affiliates, managing all of your affiliates has never been easier! Just enter their name or tracking ID once and they'll be added to the list forever. Then when it comes time to add an affiliate link into a new blog post, simply select them from the drop-down menu on top of each editor window or choose the automation feature to insert every time you mention the product (or keyword).
Track and convert visitors into customers
Manage your affiliates from a single plugin
Keep track of how many clicks you get per link
Easy integration with WordPress
Change the link in one place, and the website updates everywhere
Geolocation Features
Amazon Links
Set up Google Click Tracking
Thirsty Affiliates will automatically add the right affiliate link to your blog post, saving you time.
Jarvis AI Writing Assistant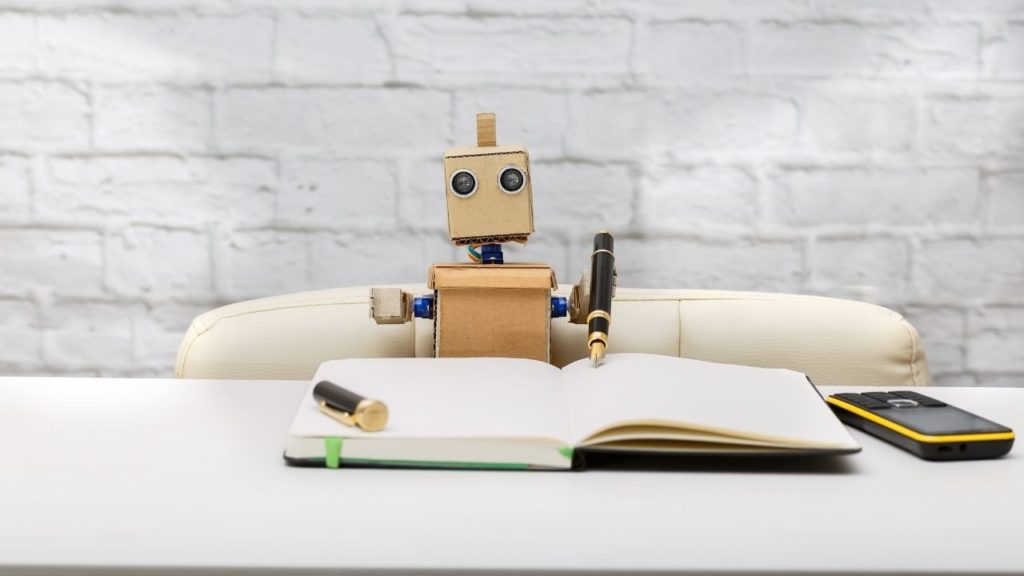 Do you struggle with writing?
We all know that writing is a huge part of affiliate marketers' daily activities. We spend hours and hours every day communicating through the written word. But sometimes even the most experienced writers can get stuck when trying to write something new.
That's where Jarvis comes in! With Jarvis, you can focus on what really matters – your ideas – without having to worry about how they will be communicated. You just tell Jarvis what you want to say and he does the rest for you!
The AI-powered assistant uses machine learning and natural language processing (NLP) technologies to understand your content goals and then helps craft compelling copy in seconds flat.
It works by analyzing thousands of blog posts from top sites like Forbes, Inc., Entrepreneur Magazine, The Huffington Post, etc… so it knows exactly how to help make your words shine online today! Plus with their team of expert editors standing by 24/7 if anything goes wrong – there's nothing left for you to worry about!
Write copywriting in seconds with a personal assistant
Sound professional while saving time and money
Overcome writer's block while getting posts done without stress
Helps with grammar, punctuation, and sentence structure
Understands language nuances to provide tailored responses
Determine a better call to action to convert affiliate sales
Click this JARVIS link now, and begin writing better converting sales copy today.
SEMrush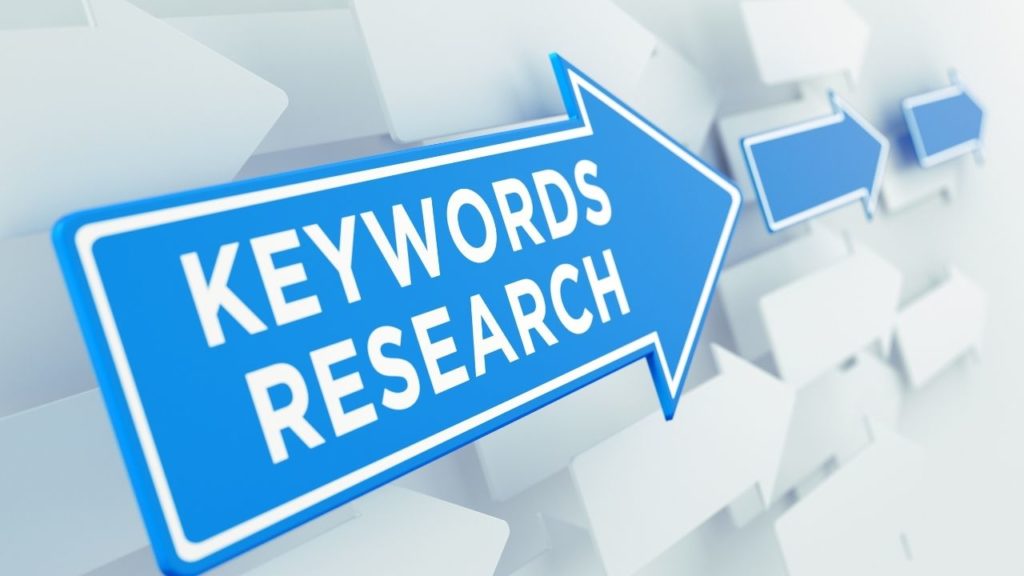 You're tired of doing all the hard work to rank your website on Google, but you're not seeing any results. You've tried using other SEO tools before, but they never worked for you!
Imagine having a tool that can help you find out what keywords are most profitable for your business and how much competition there is in those areas. This way, you can focus on ranking for high-value keywords instead of wasting time trying to rank for low-value ones. The reports will also show which social media platforms are working best so that you know where to spend more time promoting your content.
SEMrush is an all-in-one suite of marketing tools designed specifically with affiliates in mind. With SEMrush, you can use its Web App to research keywords and get the most out of your social media accounts.
Discover which keywords are most profitable for your business
See how difficult it will be to rank for a keyword before you waste your time
Save time with advanced analytics instead of wasting money on outdated SEO strategies
Know whether or not a website already has backlinks from high-quality websites (known as "authority") or if new ones should be acquired. See who is linking to a specified site and learn why people are linking.
You need to see what's going on behind the scenes… fast!
SEMrush Pro also displays metrics like Domain Rank, Page Authority, Backlinks, ring Domains, etc.
SEMrush is one of the most complete suites of marketing tools available. It offers you an all-in-one solution to research keywords, track your rankings in Google and Bing search engine results pages (SERPs), optimize your affiliate site for conversions, run competitor analysis reports, spy on competitors' social media activity, manage PPC campaigns with ease and much more!
If this sounds like something that might be useful to you or if you're just curious about how it works then try SEMrush today.
KEAP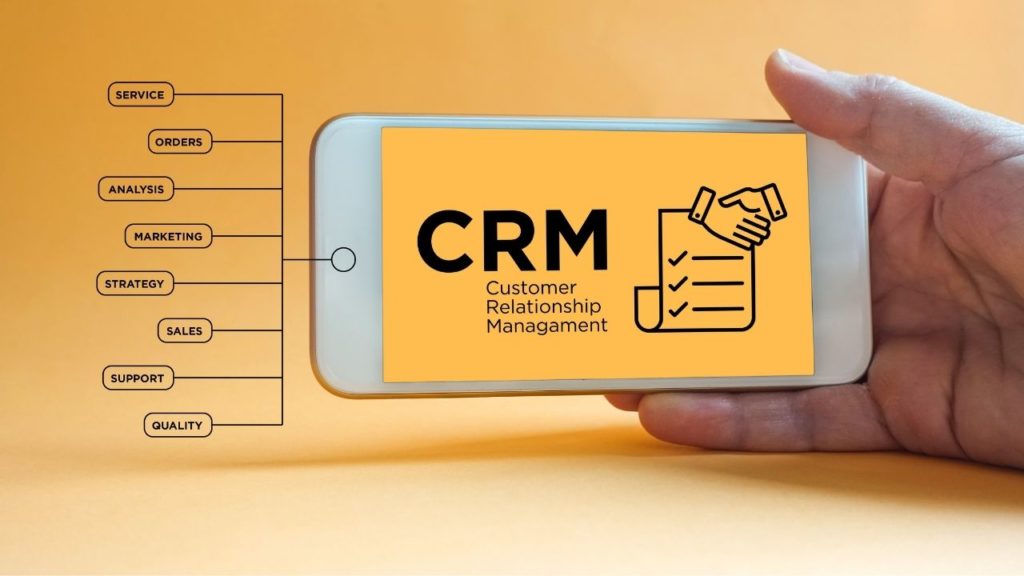 You're tired of using multiple tools to manage your affiliate marketing business. You've tried setting up a CRM before, but it never worked for you!
Imagine having one place to organize all your leads and contacts, send out automated follow-up messages, track the status of every sale in real-time, and even get instant notifications when someone responds to an email or text message.
Keap CRM is the only complete solution that helps you build profitable relationships with customers by managing sales funnels from start to finish. Its easy-to-use interface makes it simple for affiliate marketers to set up their own lead generation campaigns without needing robust technical skills.
Easily manage sales funnels from start to finish
Access customer data insight
Make more money with less work
Create personalized campaigns with ease.
Automate email, and text messages
Segment your audience for target marketing
Build and save contact lists using tags
Automate your sales and marketing processes so you can set up tasks for yourself and your team based on lead and consumer activities.
When forms are completed, we capture leads, gather critical data, and activate automations.
With a simple drag-and-drop builder, create unique landing pages with built-in forms that capture more leads and trigger automation on form submissions.
KEAP CRM is the only complete solution for managing affiliate marketing sales funnels from start to finish. Its easy-to-use interface makes it simple for affiliate marketers to set up their own lead generation campaigns without needing robust technical skills. Try out KEAP today, or call 702-917-0755 for a demo.
AzonPress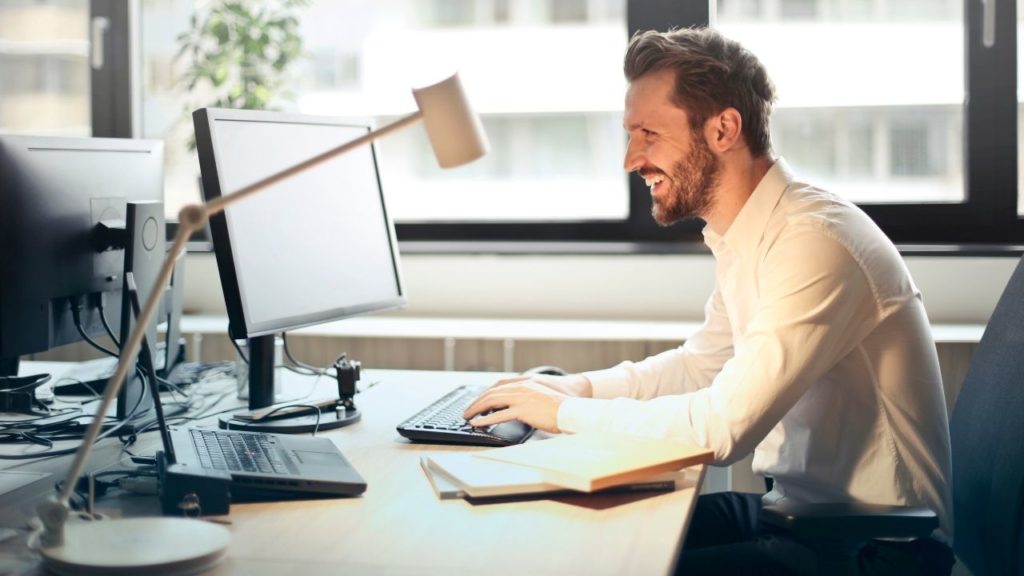 You want to make your products visible on your website, but you don't know-how.
You have a WordPress-based site and want to show off the products from Amazon.com using affiliate links, but you don't know how to do it without looking spammy or losing credibility with Google.
AzonPress is the simple plugin for any WordPress site. It makes it easy to get your affiliate offers in front of more people while providing a clear and respectably web-friendly user interface.
With the AzonPress plugin, you can easily promote your Amazon products with affiliate links or share new posts on social media right from inside your content manager interface! Ideal for bloggers, site owners, social mavens, and product experts; AzonPress provides users with an intelligent way to turn plain text into dynamic marketing material! The best part? With free lifetime updates and unlimited license stores: You'll never have to worry about missing out or feeling outdated again.
AzonPress makes it easy for bloggers by installing in just one click, connecting them with their respective affiliate programs. You
Web-friendly user interface.
Easily promote your Amazon products with affiliate links
Free lifetime updates and unlimited license stores
Make your visitors want to click on the "Buy" button with an irresistibly compelling call-to-action!
Make your product demonstrations easier to understand and increase conversion rates using AzonPress!
Product Tables That Are Adaptive and Responsive
Adding the top-selling lists to your site allows you to draw in more consumers. It's simpler for customers to choose one from the top five than a large number of options.
You may customize how your affiliate links' geo-targeting works with AzonPress. You can move one country's traffic to another Amazon store.
AzonPress's Shortcode functionality means you won't have to create or code product specifications and tables again and again. All you have to do is copy and paste the required shortcodes, and your work is finished!
AzonPress is an easy-to-use plugin that will help you create clear and understandable content for your visitors by turning regular text into clickable links! Get started with AzonPress now!
Elementor Page Builder
Are you looking for a new way to build your nice websites?
Elementor is the platform affiliate marketers choose to build niche websites with WordPress. Create unlimited pages all without a single line of code with Elementor'ss advanced drag and drop editor.
Choose from over 300 beautifully crafted templates, designed to fit every affiliate marketer's needs. You can do anything. The Popup Builder gives you the freedom to create pixel-perfect popups, including advanced targeting options. Take control over your WooCommerce online store by utilizing the power of Elementor.
Build any page or post layout imaginable in minutes with no coding required! With an easy-to-use interface that anyone can learn, Elementor empowers non-technical users and site owners alike to take full control of their content and design at last!
Drag & Drop widgets onto your pages like text boxes, images, buttons, and more – then customize them right inside Elementor's intuitive visual builder interface!
No need for HTML or CSS knowledge – just click around until you find what you're looking for…and when it comes time for customization simply double click on any element within the builder window and make whatever changes are necessary directly in place; no clunky settings menus or confusing backend editors here!
Elementor Features:
Drag and Drop Page builder
Integrated post types
Unlimited sidebars and Wide Themes
Custom widgets
Extensive templates library
Password protection
Live frontend editor
Popup Builder
Theme Builder
30-day Money Back Guarantee
Website Kits
Get Elementor Today
VOLUUM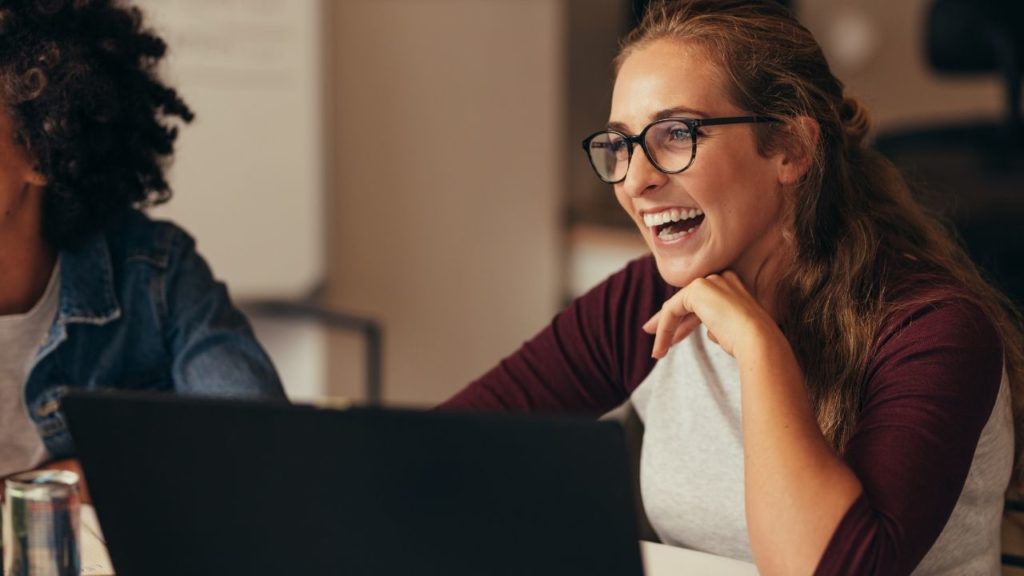 You're tired of manually tracking your affiliate links. It takes too much time and you never know if you're getting the most out of your traffic!
Imagine having an affiliate link tracker that automatically tracks all your affiliate links, including those with redirects. With Voluum's superfast reporting, you can easily monitor over 30 metrics about each visit, click, and conversion coming from all of your traffic sources – with one tool and in real-time!
Features:
Unlimited tracking of traffic
Track PPC Campaigns
In a campaign, there may be numerous offers and landers.
Track organic traffic
Conversion tracking
Track impressions
Track redirects
Multi-step Funnels
Team Integration
Mobile App
Automation
Track & optimize ALL YOUR AFFILIATE LINKS with just ONE TOOL in REAL-TIME! Try Voluum for FREE today.
Affluent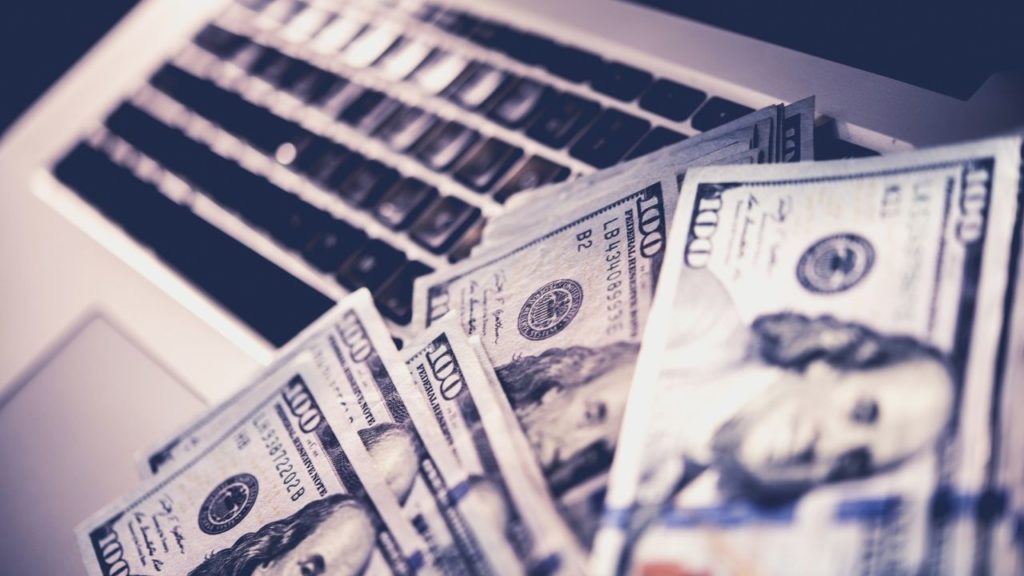 Affiliate marketing is a great way to grow your business. But it can be difficult to manage all of the different affiliate programs you work with.
Affluent aggregates data from all of the affiliate platforms you work with into one unified dashboard so you can save time and focus on growing your business. Their algorithms automatically scan your data to find any missed opportunities or problems that fly under the radar.
You'll never have to worry about missing an opportunity again! With Affluent, they take care of everything for you so that you don't have to waste time managing small details like tracking links and commissions across multiple accounts. Affluent software makes sure every dollar counts towards driving revenue for your affiliate marketing business.
Get Affluent Today.
Summary
After reading this blog post, you should feel empowered to find the best affiliate marketing tools for your business. Whether it's a lead generation tool or an email management software, these are some of the most popular among successful affiliates. If there is any way we can help you out with finding the right tool for your needs or troubleshooting an issue you may be having, please reach out!
We would love to hear from you and chat about how we could work together to meet your digital marketing goals.