If you are looking for a way to build and distribute web applications with ease, Knack might be the answer. But what is Knack? Let's dive in.
Knack helps users:
Build applications
Customize them to meet their needs
Use data to drive the production process
The digital world has come to dominate everything from small businesses to enterprise-level companies. While there are options out there for web applications, there are situations where it might be easier for companies to build their applications.
Knack makes this happen.
Knack's goal is to make it as easy as possible for everyone to create applications that meet their own unique needs. There are a few ways that Knack carries out this process.
Simplifying Web Applications and Online Databases
Web applications and online databases have grown by leaps and bounds during the past few years. 
This growth has made it harder for people to keep up with the pace of advancement, mainly since they are busy focusing on their own needs.
This challenge is one of the biggest reasons why computer and IT professionals design apps.
To create a web application, users need to design a database, code the interface, find a way to host the data, and ensure that all of these processes work together.
This process is complicated and could be overwhelming for someone who does not have experience. Knack seeks to make this process easy.
Knack takes this process, breaks it down, translates it into a language that most people can understand, and presents it in a simple interface that allows users to make their web applications.
Finally, Knack makes this process as enjoyable as possible.
This process does not require any programming knowledge. Users do not need to worry about following a complicated list of steps.
Knack breaks it down into a smooth, straightforward process.
Distribute Web Applications with Knack
Knack helps users distribute their applications. Today, web apps need to accomplish a lot. They need to carry out a wide variety of functions while also reaching numerous people.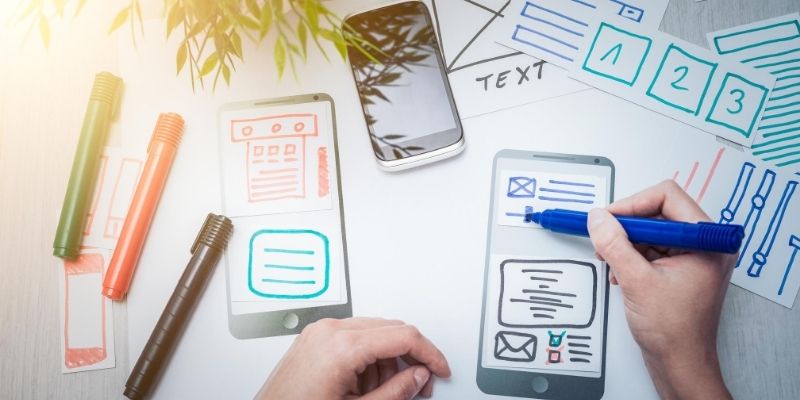 The process is what is meant by a "distributed" process. Some of the main goals of web applications include:
Delivery: Apps need to work on multiple devices, including desktop computers, laptops, tablets, phones, etc. Furthermore, the app has to have the flexibility to play to the advantage of each device.
Users: People use applications in different ways. A well-designed app should be able to respond to each user's various intentions.
Knack meets these needs.
Some of how Knack allows web applications to respond to different platforms and users include:
People can use Knack to publish modified versions of the same web application on different websites. For example, one version of the app is for the desktop. Another version of the app might be for mobile use.
It is also easy to use Knack to construct a web app for different users. For example, there might be a version of the app for admin use.
This app can help take care of data on the intranet. Then, there might be a version of the app that has been designed for employers so that they can quickly update data on their projects.
It is even possible to use Knack to set up user roles.
Users have to log in and can only see data permitted for their type of account.
---
Customize Web Applications with Knack
Furthermore, one of the strong points of Knack is that it can customize solutions for every niche.
Even though niche culture has expanded, some organizations might have trouble finding an app that meets their needs. 
Instead, Knack helps people build their apps. This customizability is critical.
Some of the manners in which Knack can help users customize their apps include:
Flexible Data: It is possible to use Knack to define data from scratch. This flexibility makes it easy for users to tailor their data to match their requirements.
Flexible Design: It is also easy to shift the design of an app built using Knack. For example, apps can be embedded directly onto blog posts and website pages while adapting to the surrounding structure. Designers can even include themes and styles.
API and JavaScript: Users can customize the application using JavaScript and open API events.
This customizability is one of the main benefits of Knack.
---
Pricing System of Knack
There are a few key points to note about Knack pricing. These include:
There is a free, 14-day trial where users can try Knack without paying for anything
The starter plan starts at $39 per month and provides three apps with 2 GB of storage
The pro plan is $79 per month with 10 GB of data and eight apps
---
Use Knack To Create Customized, Flexible, Data-Driven Web Applications
These are some of the essential points that everyone has to keep in mind when designing web applications with Knack. 
With the flexibility, customizability, and versatility of Knack, organizations can create web applications that meet their own unique, specific needs.