Even though remote tech technology has grown by leaps and bounds in just the last few years, working from home (and working remotely in general, really) still feels weird for millions and millions of people.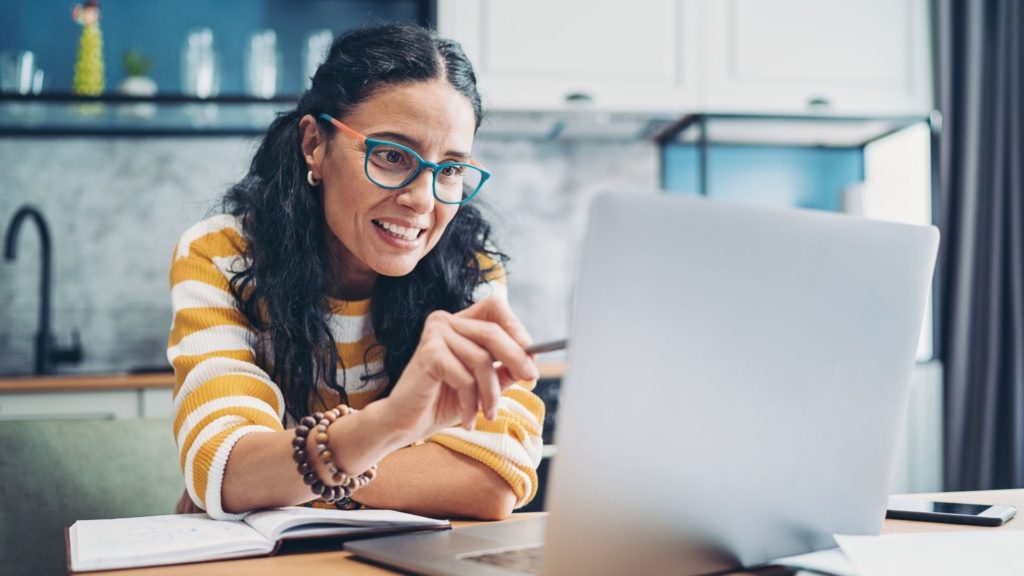 A big part of why remote work feels so "off" is that many social aspects of working at the office are challenging to pull off when everyone is working over the web.
Thankfully though, by implementing even just a handful of the 47 virtual team building activities we break down below, you'll be able to build more team camaraderie, boost team morale, and help give everyone a bit of that "old office" feel when working remotely.
Let's jump right in!
Virtual Office Olympics
Think of this as a "virtual office Olympics in a box" solution with plenty of games that get every type of employee in on the action.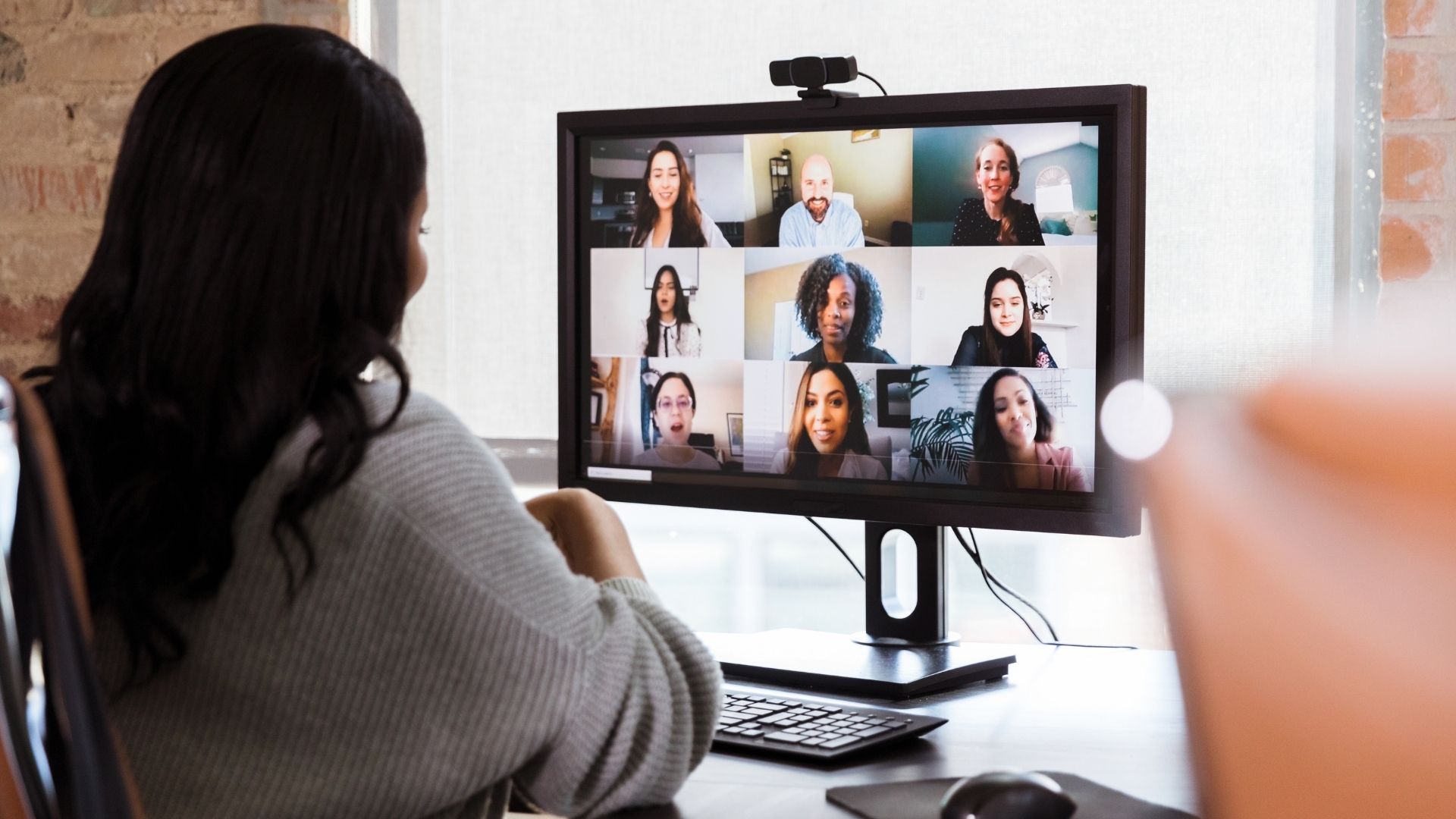 Trivia games, scavenger hunts, fun communication building games, teambuilding games, and even some skill-boosting games are included in this bundle. All of these games work right through the Zoom interface, too, which is a huge bonus!
Team Building Bingo
Building your own team bingo card – filled with bits of trivia from everyone on the team – and then filling it out throughout the workweek can be a lot of fun! Conference call Bingo is one of many customizable, Bingo templates that Canva Offers.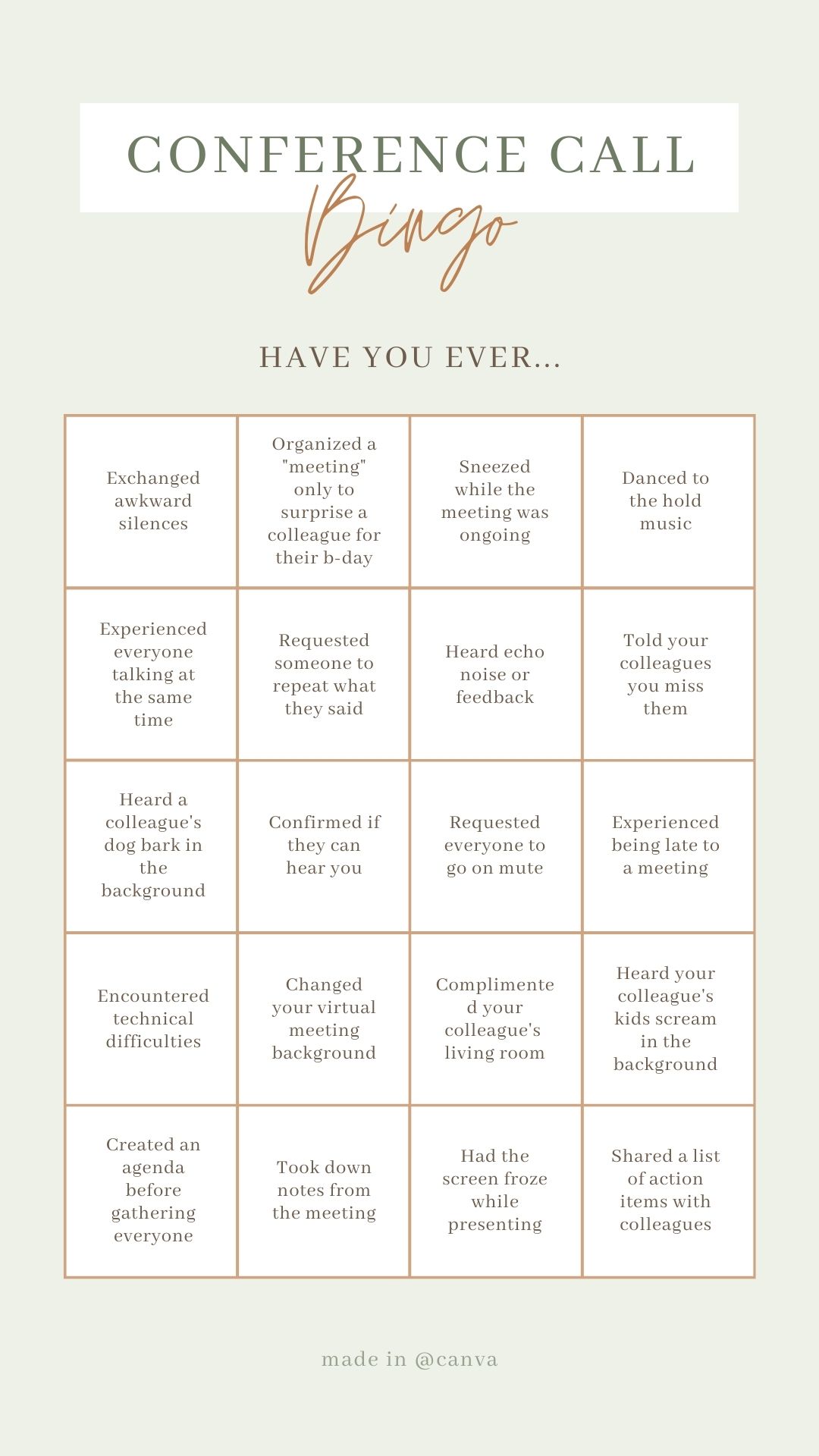 Work together to develop ideas for what the tiles should be and then make sure that everyone is marking their bingo card until a winner is announced. Rinse and repeat as much as necessary.
Digital Scavenger Hunts
Digital scavenger hunts can challenge your remote team to look for specific items in their remote working space, digging out different objects and showing them in front of the virtual camera to earn points.
Take a look at this video ⬇️ to see an Example: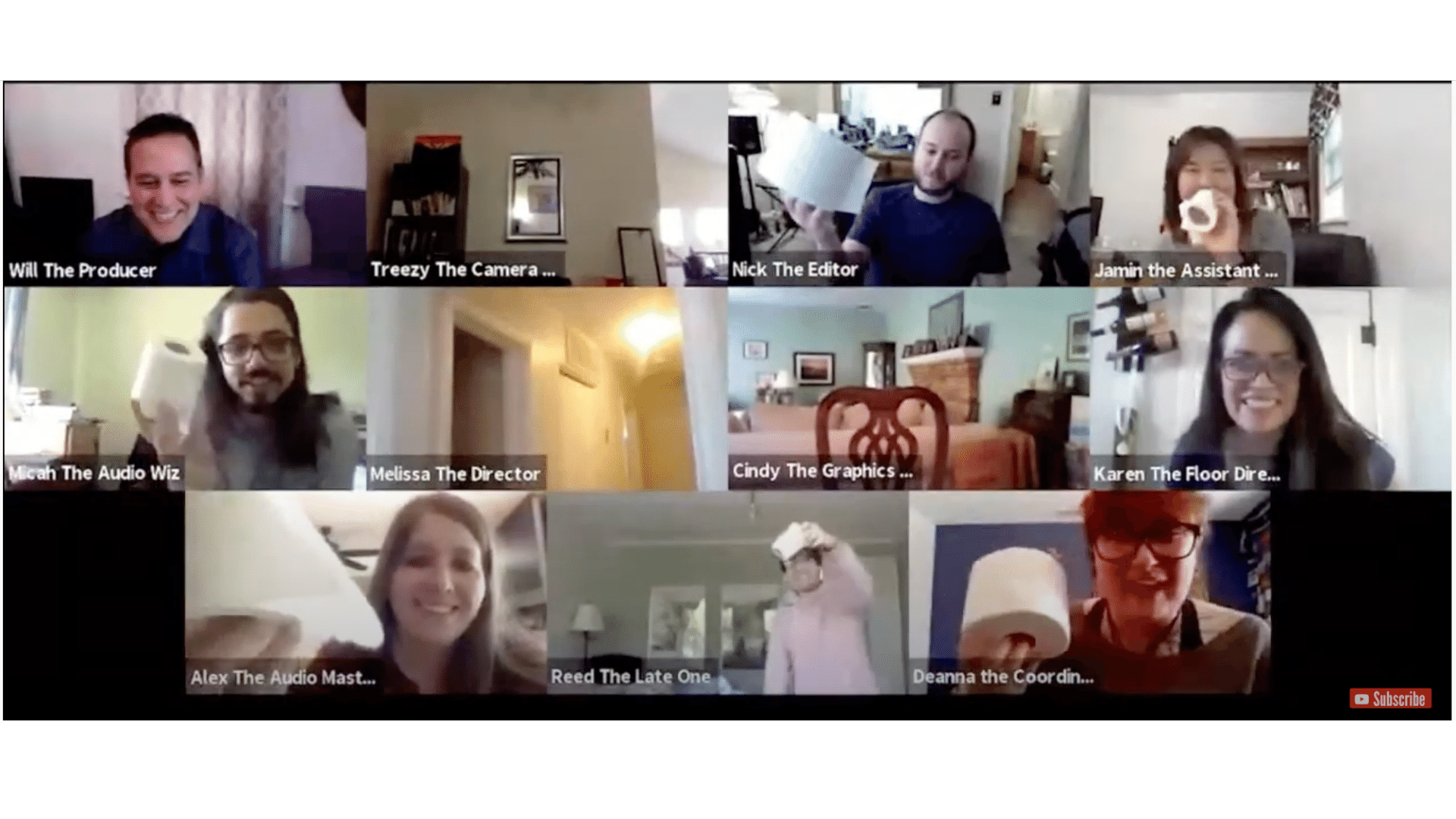 There is an almost unlimited amount of virtual scavenger hunts out there to pick and choose from if you're having a tough time coming up with your own.
Here are the Riddles from the Video:
1- It is usually worn beneath a shoe and always comes in a set of two.
2- I am typically used for cleaning of food, if I am not on your lap its considered quite rude
3- Lately I am cool not merely a square and you might panic if you find my roll bare.
4- I am used when social or with no one at all, I'll play music , take pictures , you make the call
5- If you hold my handle I will your brew, I am used mostly in the morning but at other times too.
6- I am now in demand thanks to COVID-19 19, I will lather and bubble and get your hands clean.
7- I am usually small but play a quite role, when you are watching TV , I am in control
8- Use this on your body but not on your eyes, the wetter it gets the more it dries.
9- My points will go through veggies or meat, I am not a spoon, but I am used to eat
10- I am usually a sheet but on the bed I won't be, in a book or a tablet is where you will find me
Truth or Dare
Truth or Dare is an entertaining Zoom game, with all players beginning with their cameras on. The host asks a question ("I dare you to show us your work desk" or "What's your least favorite food").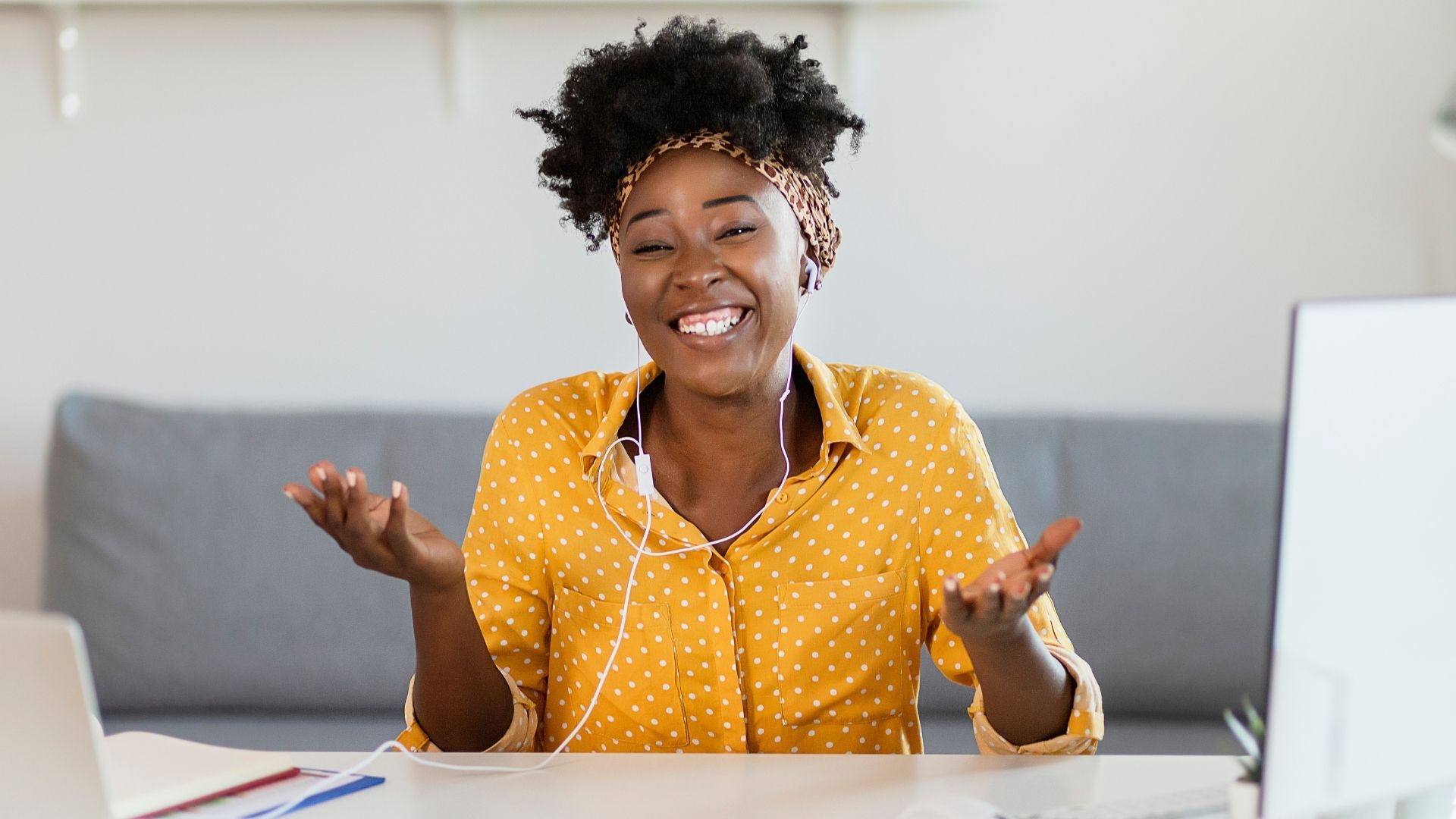 Anyone that wants to participate can leave their camera on, and anyone that doesn't feel like playing flips their camera off.
Pancakes or Waffles
Always great to get a friendly debate going; pancakes or Waffles game starts with a simple question of "pancakes or waffles". The team discusses, debates, and then votes – with the winning choice moving on to the next bracket.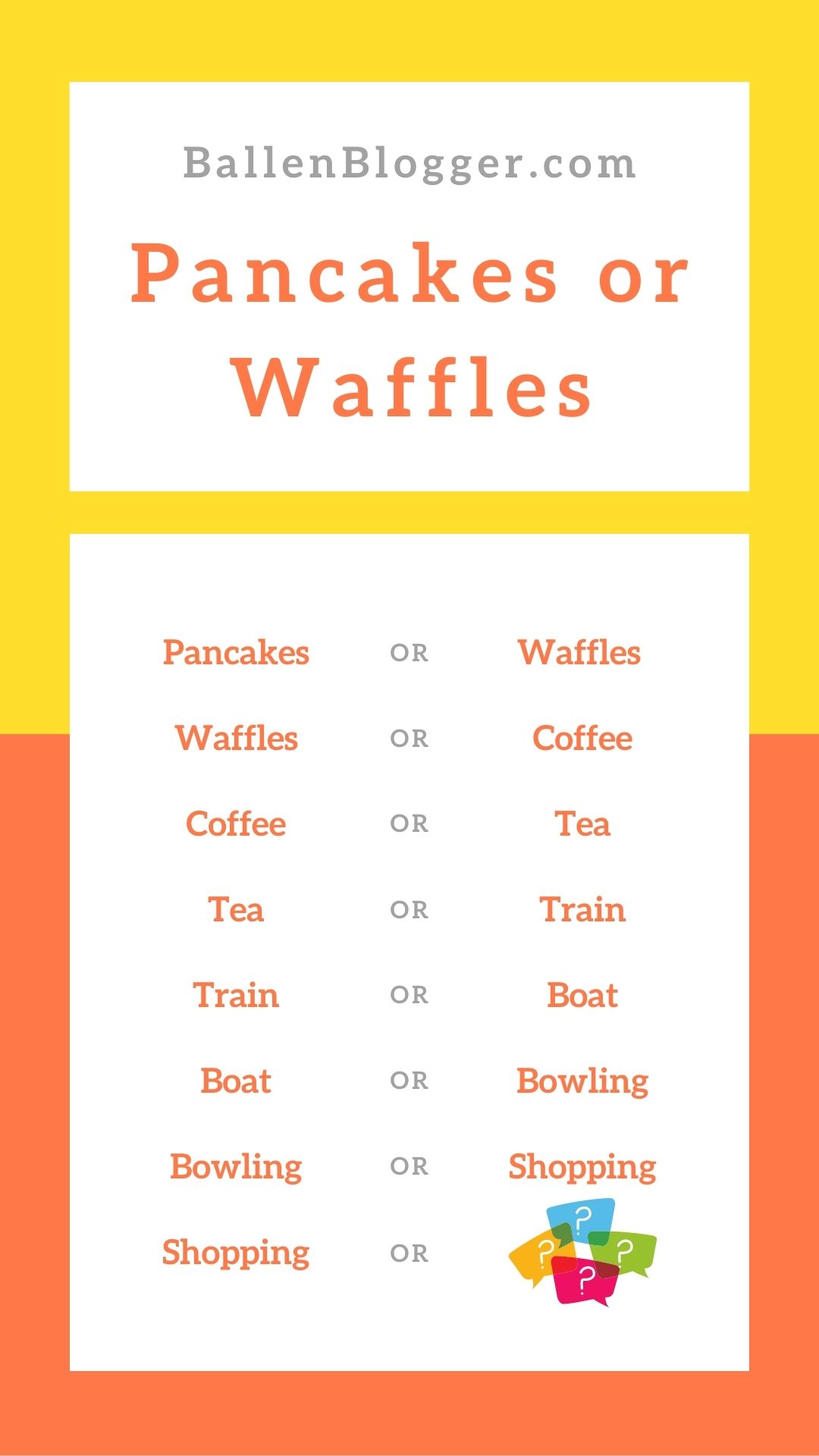 Keep coming up with new nominations that usually escalate, and you'll find out a lot more about your coworkers than you might have otherwise!
Something in Common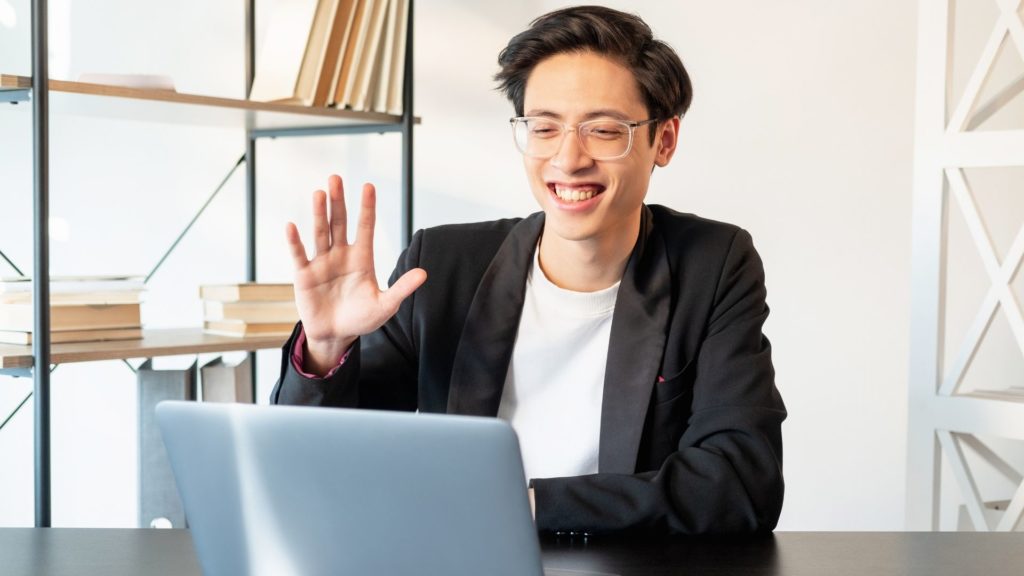 Something in Common is A high-speed game great for breaking up the monotony of remote work. All you have to do is split your entire team into smaller groups (two or three people) and then challenge them to find three things they have in common.
Compare those commonalities with the rest of the team to learn more about your coworkers, too.
Two Truths and a Lie
Always a big hit, Two Truths and a Lie has one "host" coming up with two truths and a lie and then sharing it with the team.
The team then has to decide which one of the three statements is the lie. If they are correct, the team gets the point, but the host gets the point if they guess wrong. Rinse and repeat until everyone gets a turn to share.
Murder in Ancient Egypt
Combining the real-world mechanics of escape rooms, puzzles, and popular problem-solving challenges into a 100% digital environment, Murder in Ancient Egypt is a polished and fined tuned experience great for entire teams to get in on.
The cool thing is that different endings are planned out so that this game can be played multiple times with the same group.
What Would You Do?
Every day, a hypothetical question challenges each team member to think about what they would do in that specific situation.
Not only is this a lot of fun (especially if the hypotheticals are a little wacky and out there), but it also encourages better problem-solving amongst the team.
Group Meditations
Everyone can use a break during the day, even when you are working remotely from home.
Guided group meditations can be used to get quick meditation sessions in – 5 or 10-minute breaks – where everyone resets, relaxes, and gets ready to dive back into the task at hand. There are an almost endless amount of free mobile apps to help in this department.
Praise Trains
Praise trains are a great way to boost morale. Encourage one employee to praise the work of another, who in turn must praise the work of another until everyone is praising everyone else's work.
It boosts recognition, improves overall attitude and energy levels, and it's always good to hear that you are hitting a home run.
Virtual Team Trivia
Every week your team can come up with a new trivia category, submitting questions and answers to a "host" that rotates weekly so that everyone gets a chance to participate.
Tally points, name winners, and keep a running tally to see the true trivia master in that office.
Digital Happy Hour
Going out and grabbing drinks with coworkers is a great way to blow off steam and build genuine relationships with the people that you work with on a day-to-day basis, but it's tough to pull off 100% remotely.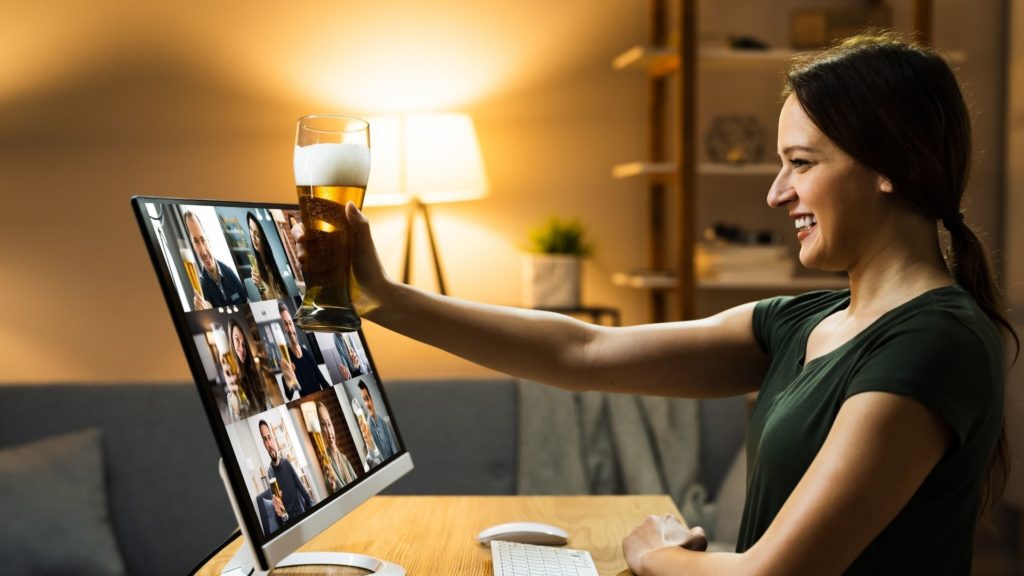 Schedule a time after work to get together with everyone over Zoom with a beverage of their choice. The only rule should be that there's no discussion of work – this is time to get to know each other!
Digital Coffee Breaks
Encourage coworkers to take five or 10-minute breaks every couple of hours to grab a cup of coffee, tea, or a glass of water and just sort of chit-chat with one of their coworkers.
Try to encourage one-on-one communications or small groups to make sure that everyone has a chance to build stronger work relationships.
Virtual Escape Rooms
Digital escape rooms are exploding in popularity, and it's not hard to see why!
Fun, challenging, and always encouraging lots of teamwork, these kinds of games will help stress test your team while working remotely, providing a lot of fun along the way.
Virtual Escape Rooms:
Tea vs. Coffee
About a week in advance, encourage your employees to grab some of their favorite tea or coffee and get ready to present why they like it so much, what it tastes like, and where it can be found.
Hold these virtual events during the following week and encourage other team members to check out something new and report back the week after that!
Quarterly Christmas
Nothing lifts team morale and spirits like the holiday season, but you shouldn't have to wait until December rolls around to get back into the swing of things.
Consider instituting a "quarterly Christmas" where team members surprise another with a present in the mail. Set a date, make sure everyone gets their packages in well ahead of time, and then open everything up live on camera together.
Can You Hear Me Now?
This game should be played with as large of a group as possible.
Designate one person as the speaker and the rest as artists. Let the speaker find a random image online and then describe it to the group using only geometric shapes and seeing if they can draw it.
Communication skills will skyrocket after a couple of weeks of playing this game!
Cribs: Remote Team Edition
Ask about a week in advance if people would like to participate in a "Cribs" style presentation of their home or apartment.
Anyone that gives the thumbs up should have plenty of time to clean and tidy up and think about the spaces they really want to highlight. Opening up our worlds to our coworkers remotely can create a deeper connection for sure.
Digital Work Werewolf
Werewolf is a favorite game at summer camps, schools, and colleges – but you can adapt it for work (remote work, too) without a lot of headache or hassle.
This is as much a problem-solving game as anything else. Find detailed instructions inside of just 75 seconds in this quick YouTube link.
Digital Show and Tell
Put together a weekly show and tell where each team member gets a chance to share something that they own, something that means a lot to them, or something that embodies their personality with the rest of the group.
These connections are hugely important, especially since remote work can create a disconnect and genuine feelings of loneliness.
SFW Never Have I Ever
The NSFW version of this game is always a hit at parties but can be just as much fun to play when you are at work – provided you keep the kinds of scenarios posed very safe for work.
You'll learn a lot about your coworkers with this game, that's for sure!
Game of Things
Every day, start with a new prompt of things like "Things my dog wishes it could have for breakfast."
Then have the rest of the group come up with answers that they submit to the chosen host for that daily session, anonymizing the responses and reading them aloud. Let everyone pick their favorite for the day, and keep things rolling from that on!
Donut Calls
One of the fundamental challenges of remote work is coming up with those spontaneous, quick little breaks by the water cooler. 
The digital infrastructure just isn't set up for those kinds of interactions – at least not until now, anyway.
Donut is a Slack extension that pairs colleagues up and encourages quick meetings that are a maximum of 30 minutes long. 
You can keep things significantly shorter than that (obviously), but it's a great way to get people connecting that might not have otherwise connected before.
Five Finger Showdowns
This game starts with all participants holding five fingers up in front of the camera.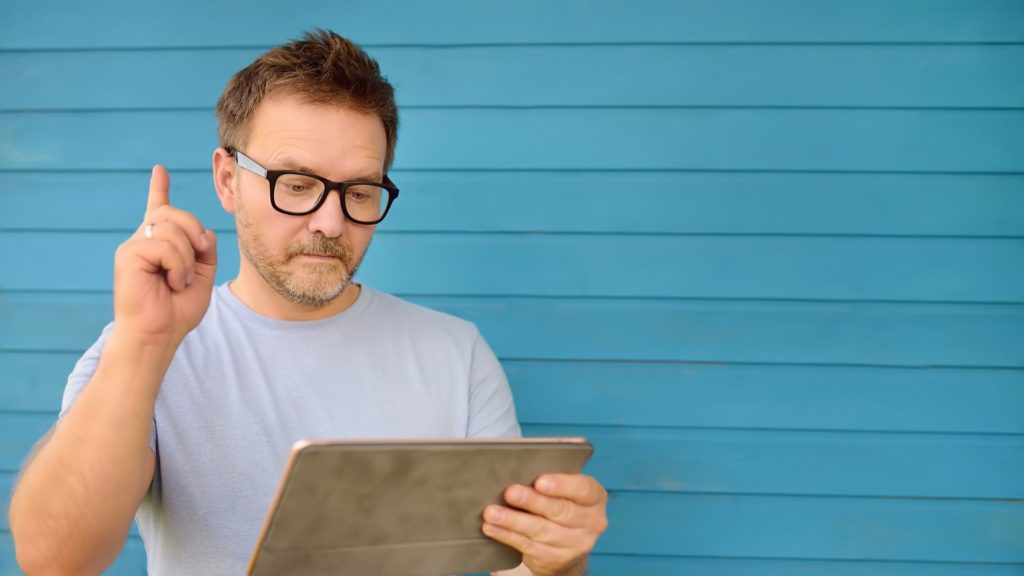 After that, series of prompts are read (had ice cream last night, loves horror movies, never saw Game of Thrones, etc.), and for each prompt, participants either leave their finger up – when they've done what the prompt was – or put a finger down when they haven't.
Virtual Book Clubs
Virtual book clubs are a fantastic way to connect everyone in the office together.
Everybody votes on a book of the week or Book-of-the-Month. The group gets together for an hour every week to talk about what they've read.
Then, when everyone has finished, they come together in a big group to talk about what they liked or didn't like about that title before picking a new one.
Virtual Recipe Clubs
Recipe swaps can be a great way to build relationships between coworkers, especially if you prepare a dish and share it live with the people that you then spread the recipe out to.
Have everyone pick a favorite dish and present the food in the recipe on Zoom. You can even run digital cooking classes this way, too.
Remote Team Lunch and Dinner
One of the best parts about working together in an office is having social time for breaks and lunch, but that disappears when the remote aspect is introduced.
By scheduling remote team lunches and dinners, though, you can make things a little more social (either on the clock or off) by breaking bread together no matter where you all are on the planet.
Treasure Mountain
Treasure Mountain runs for about an hour, is intended for groups of between three and eight people, and is a lot of fun while providing plenty of problems to solve and challenges to overcome.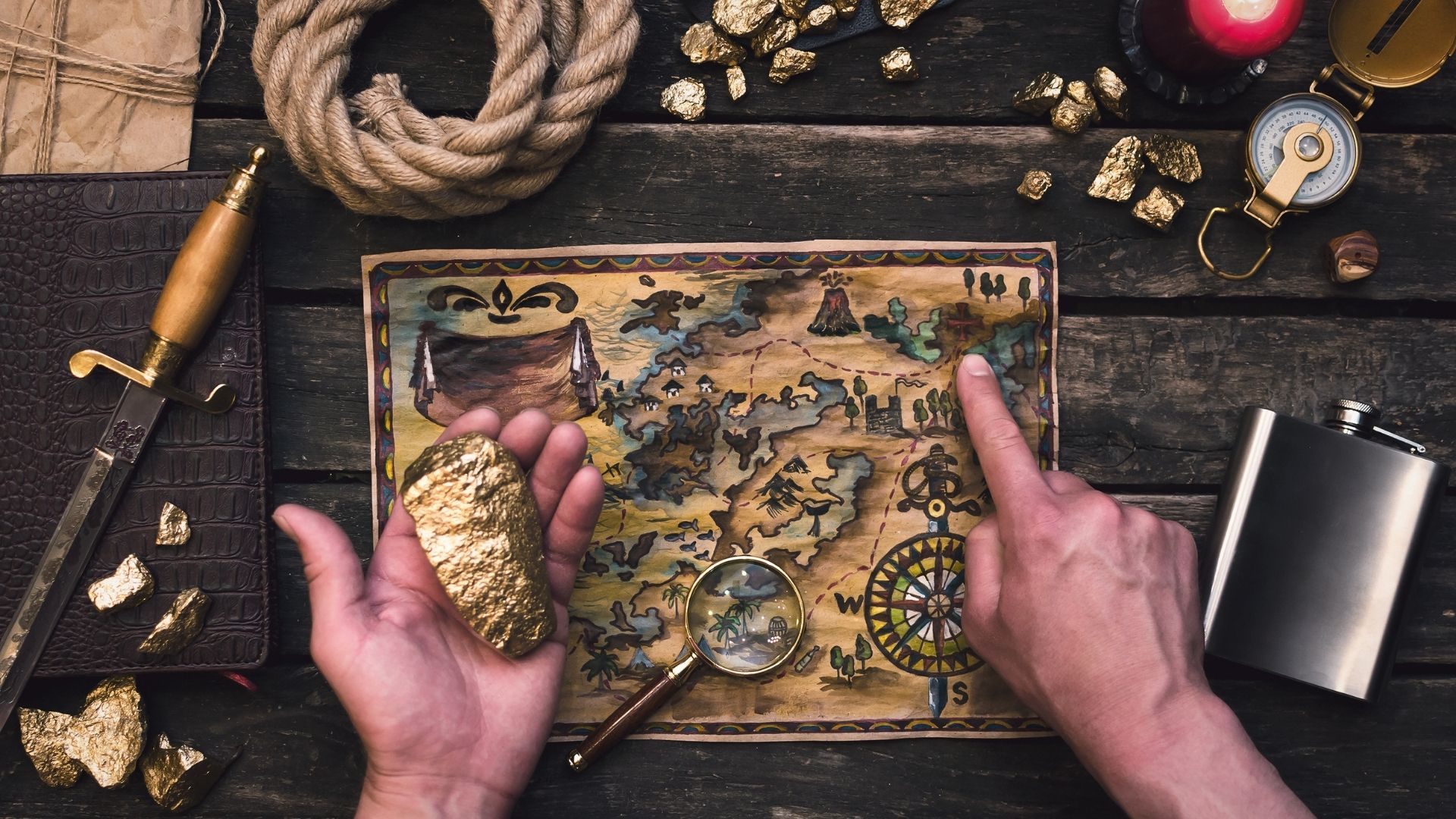 One of the most polished of all the remote team games out there keeps a running scoreboard to stack different teams up against one another for a bit of friendly workplace competition.
Jackbox Games
The odds are pretty good that if your team members have smartphones, they have played Jackbox games in the past. All of those favorites can be played over Zoom or video conference calls, too.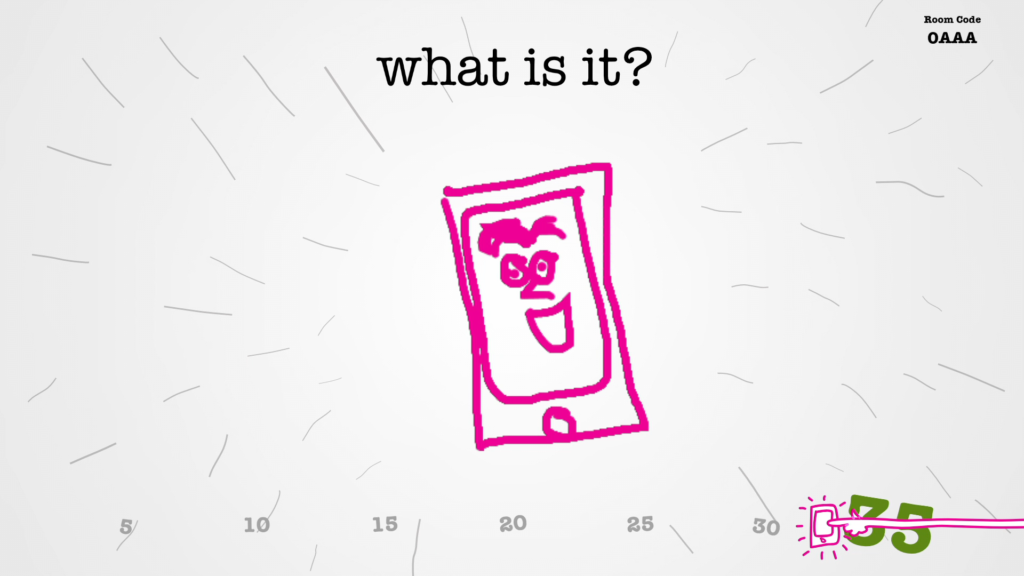 Schedule a couple of gaming sessions for breaks throughout the day or get together after hours if you'd like to play for a little longer.
Virtual Fitness Club
Staying in shape while working remotely can become a real uphill battle, but it's a lot easier when you have extra motivation from your entire team working together to stay on track and stay motivated.
Multiple apps, online platforms, and even good old-fashioned spreadsheets can help track everyone's progress, chart everyone's goals, and push everyone to become happier, healthier people even when they can't physically work out together.
Old School Pen Pals
There's just something about becoming old-school pen pals with a coworker – physically writing a letter and dropping it in the mail – that email and texting can't replace.
Pair people off, encourage them to send letters to one another, and try to make sure that conversation was sent through the post and continued through those letters.
QuizBreaker
QuizBreaker is specifically designed to help with the icebreaking of new team members, new employees, or just new teams that haven't worked with one another before – and are going to be doing so remotely.
The interface is slick, hundreds and hundreds of questions are already built-in, and custom questions can be added as well. Best of all, there's a free trial to see if this game works with your team before you commit.
Virtual City Tour
Have every member of your team pick a city that they want to give a virtual tour of and then create a weekly schedule so that everyone gets to travel together.
Each host will want to prepare a quick 15-minute presentation hitting the highlight of that city, including pictures, video clips, and anything else they can develop.
It's a great way to see the world when you're all stuck behind your screens.
Virtual Home Town Tour
Instead of picking random cities worldwide, a fun little twist on the game above encourages team members to give a tour of their hometown.
These tours can be a great way to see parts of the world that team members may not have had a chance to see before, but it's also a great way to get to know coworkers a little more too.
Virtual Vacations
Virtual vacations can be planned and executed through the power of Zoom, especially when you jump on YouTube (or something similar) and find video clips or live streams of exotic locales.
Encourage everyone to bring a drink or a snack from that part of the world when you all "go on vacation" together and just sort of kick back, relax and take it all in.
Whose Remote Office is This Anyway?
Ask each one of your remote coworkers to take a snapshot of their workspace without obvious identifiers on it and then send them to a host.
The host then posts all of those pictures, encouraging people to guess whose office is whose.
What's This a Picture Of?
You can also ask your remote coworkers to take interesting and oddball pictures of different items that obscure what that item is. Submit these pictures, get everyone to guess what each item is, and then award points to anyone that has answered correctly.
The best thing about this game is that it can be constant and ongoing. You'll never run out of things to take snapshots of!
Baby Photos
Have remote team members submit baby photos of themselves, again without any identifiers.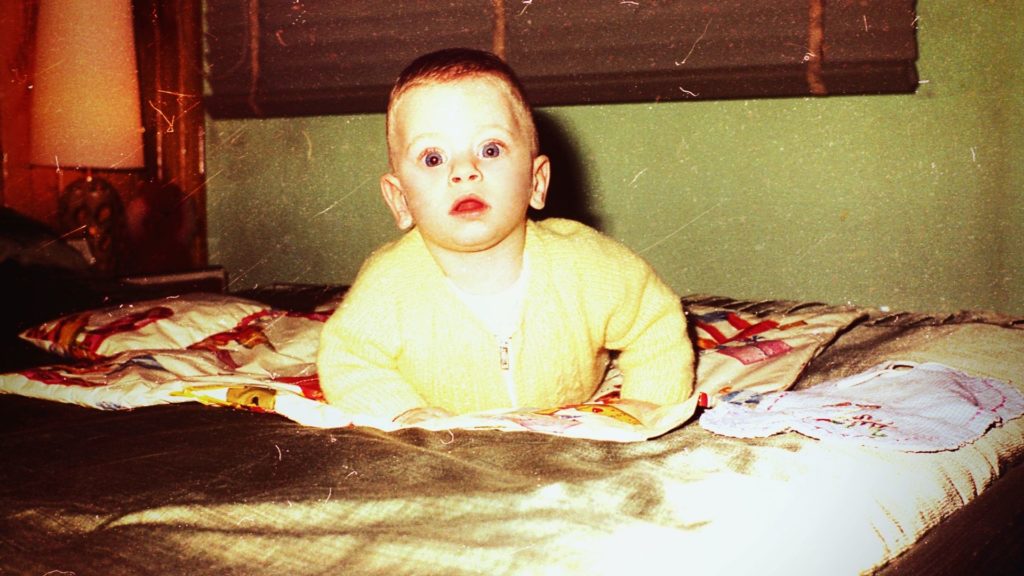 Share the team's photos, ask them to guess who each picture is of, and then award points for anyone who gets the photos right!
Movie Night
Plenty of platforms (including Amazon Prime Video) allow people to get together to watch the same movie at the same time these days, streaming it across their favorite media player, their computer, or their phone.
Organize movie nights, vote for the movie to watch, and then get everyone on board simultaneously with a Zoom or Teams window up.
Mario Kart Mayhem
Mario Kart gaming sessions can add a little bit of competitive fire into remote teams, but you can do this with any video game.
Put people into teams or pairs, make sure everyone has access to the same game, and then keep a running tally. Set up playoffs, have championship titles, and make sure that this stays competitive but fun.
Digital Toastmasters
Not everyone feels confident presenting over Zoom, especially with this being so new.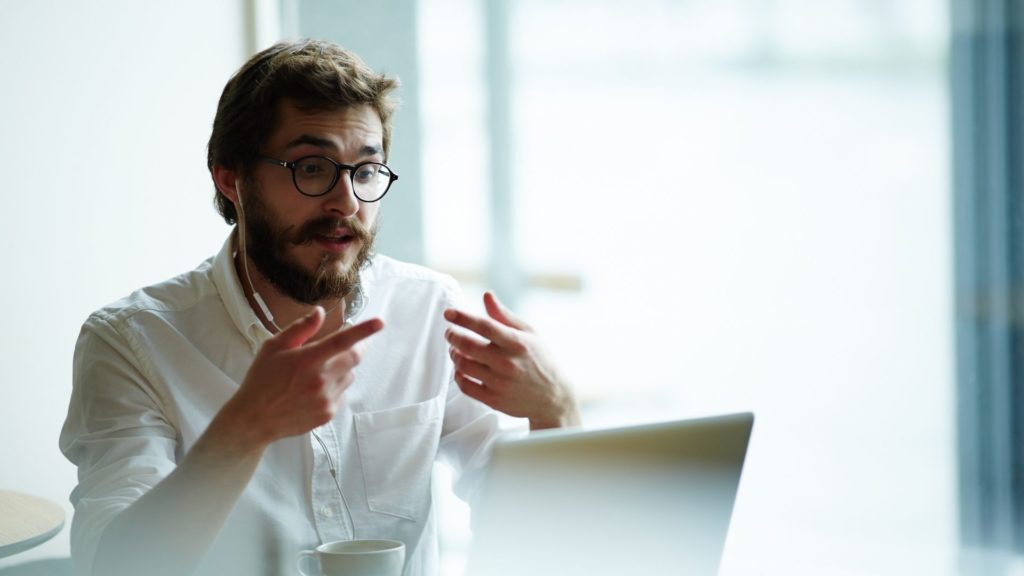 Host a digital version of "Toastmasters" to help people get more familiar with presenting. Each week one presenter will pop on and give a 5 to 15-minute presentation with all other team members critiquing and helping polish things from there.
Rinse and repeat until everybody gets a chance to get better!
Speed Typing Races
Finding out who the fastest typist in the office is can be a fun and exciting break from the monotony of day-to-day remote work.
Jump online, pick a standardized typing speed test (like this one) for everyone to use, and then have folks submit their scores. Keep a running tally to see who improves the most!
Flight of the Navigator
Flight of the Navigator was a great movie from the 1980s, but it's also a very 1980s kind of movie (if you know what we mean).
Come up with a "bingo card" of things from the 80s – mullets, acid wash jeans, mesh shirts, etc. – and have everybody watch this movie (or any other quintessential 80s movie) to try and fill out that card.
Compare notes the next day at work and keep things rolling.
Fundraising Drive
Encourage team members to share any fundraising opportunities or charity groups that have special meaning to them with the rest of the team. Work together to fund these projects, helping everyone (and every project) make our world a better place!
The Longest Word
Each week pick a single "spell master" and have them find the absolute longest word they can.
Read that word aloud on a Zoom call, encouraging everyone to write it down and spell it as correctly as they can on an index card. Have everyone show their card one at a time and award points to the person that gets it right (or most of it right, anyway).
Sketch Artist
Jump online and use a random face generator (like the one at This Person Does Not Exist, for example) to find your "murder suspect." Each time, you reload the page, you'll see a new face.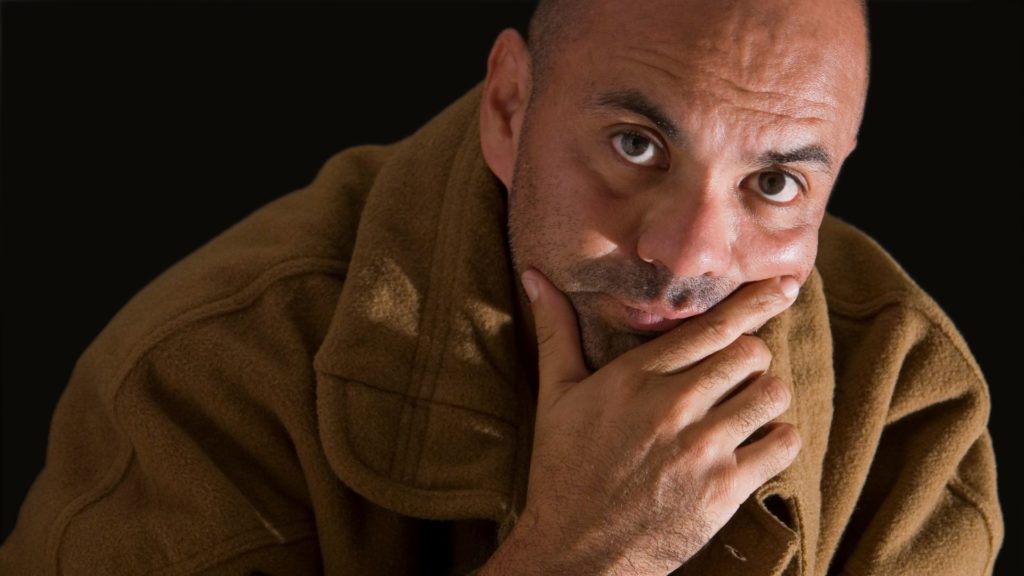 Describe the individual to the team, asking them to draw what the host is describing, and then compare these different sketch artist drawings against one another to see who came up with the closest to the random face!