Instagram scheduling apps and programs come in handy. These tools help you create your posts then release them on a schedule so that you can keep your audience engaged without having to dedicate any extra time in your busy life.
Here are a few great Instagram schedulers that can help boost your Instagram game.
Instagram is a fantastic advertising tool that can not only boost your online presence but also help to make you money and build your persona.
Instagram is a great tool to focus on for lead generation, but with many influencers or businesses having other jobs and tasks to pursue every day, making time to post on Instagram can be difficult.
Social Pilot
With Social Pilot, You can create a more personal connection with your followers by scheduling multiple images, GIFs, and video stories of your brand to your Instagram profile to engage visual learners with your brand using Social Pilot.
Use multiple Instagram accounts and schedule posts for each of them and never miss a posting. Publish posts on the go with SocialPilot's App.
Bettr
Bettr is an incredibly versatile social media scheduler.
For starters, it allows you to schedule your posts from your phone, directly from the web if you want to get them all planned efficiently, and even see the posts to see what is going to look best in your feed.
This app allows you to schedule your posts and also allows you to look into the function of posts.
You can determine the best time to post and what type of post will work best for you and your particular social media account.
If you want something that you can use from your computer, this is a great option, and it does offer a super long range when it comes to the time frame in which you can schedule.
You can schedule posts for days, weeks, even years into the future to help you make sure your social media account is what you want.
They offer both free and paid subscriptions, and you can get the best results possible if you choose the right program for you.
---
SproutSocial
Sprout Social is an excellent platform for those that want something simple that is also going to provide a ton of analytics.
They offer engagement coaching to help increase overall engagement and also work to help you schedule and publish your posts.
You get to learn more about the best time to post, what the best content to add is, and what you need to add to your asset library so that you can get the most.
They offer a ton of analytics and social listening to help you find out what you should be posting, what you should be focusing on, and what activities you should be time blocking.
You do get a free trial, and after that, you can sign up for a $99 a month plan that does offer a ton of features to help make your profile as professional and impactful as possible.
The paid subscription offers up to five profiles on one account. It includes the all-in-one social inbox that streamlines your social media profiles, social content calendar, paid promotion tools, and so much more.
HootSuite
HootSuite is another popular scheduler program that offers a ton of tools to help you make the most of your social media accounts.
To get scheduling of posts, you have to convert your account to a business account, and HootSuite will help you do that.
This scheduler allows you to create and preview your posts before you publish them so that you can make sure you are happy with how they look before they go live.
You can also set up to upload to multiple platforms if you do not want to limit yourself to just Instagram.
Besides, You can also set up social media streams that allow you to monitor messages and replies from all sorts of platforms, including Twitter.
You can also add streams for hashtags and posts that you have scheduled.
Hootsuite is an excellent platform for those that want something straightforward and very functional.
You can get a free plan for up to three profiles, and you can get up to 30 scheduled posts on that free flan. 
If you need to have more posting schedules, you can get the lowest cost plan, which is $29 per month for up to 10 profiles, and then you can get unlimited scheduling.
Tailwind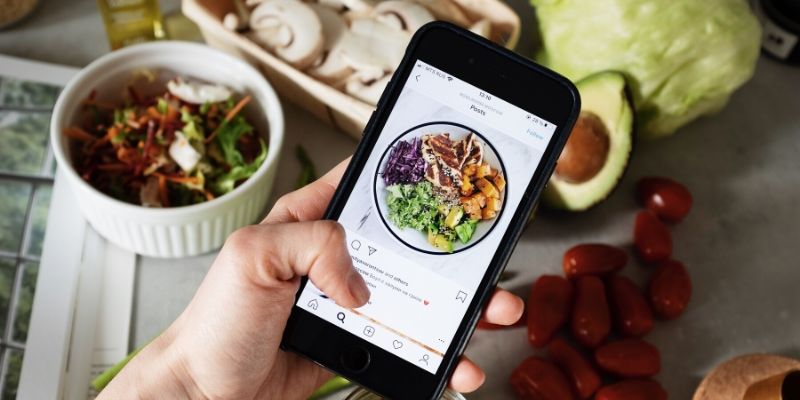 Tailwind is an excellent scheduler if you are looking for something that is very functional, and that is going to help you improve your social media presence.
Tailwind is a scheduler that focuses more on social media platforms that rely heavily on visuals like Instagram and Pinterest.
Tailwind is an Instagram partner, so it is going to be able to post directly to Instagram.
Tailwind offers hashtag recommendations to help you better market your posts so that more people see them, offer hashtag lists, and even have a Chrome extension, which makes it incredibly easy to re-gram posts.
They offer a free plan where you can get the essential functions and schedule your posts, but they also provide bells and whistles programs.
If you want to get a paid account, you can get the $15.99 per month service for one account and create up to 400 posts per month.
You can also opt for an annual subscription that allows for unlimited posts, and you do get access to more in-depth analytics and reports.
Learn More about Tailwind for Instagram and Pinterest.
Sked Social
This social media tool allows you to get the best options and does allow you to create and schedule your posts to your social media platforms.
The Sked Social platform also allows you to feature internal comments. You can work with other creators, manage multiple accounts, and switch easily between accounts and access your content schedules to figure out the best options for your account.
The app offers a picture editor to edit your pictures to fit the best look for your account without you having to leave the app to get the result you want. You can add text overlay, stickers, crop, adjust color, and so much more.
 Sked Social is a program that is subscription only so you are not going to be able to get it free.
However, you can get different subscription levels, like the fundamentals package for $25 a month that offers up to 3 accounts unlimited posting and more.
Different subscription levels are depending on what you need and what you want for your social media platform.
Buffer Publish
This app offers a single dashboard where you can access all your social media accounts. You can work on your Facebook, your Twitter, your LinkedIn, and more.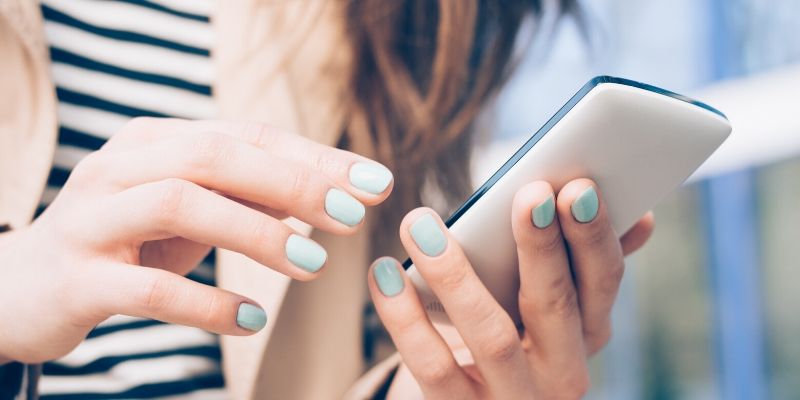 You can get direct schedule posts, and you can include the first comment when you make your posts. You can look at a shop grid, set reminders, and more.
You can plan alongside your team and can draft posts, you can review your posts to make sure they meet your quality standards before you post, and you can make sure that all the posts from the team that you are working with are in sync with your schedule.
If you want to get a monthly subscription that includes the basics, you can get it for $15 per month.
This plan allows for one user and eight social media accounts with a total of 100 scheduled posts per month.
You can also get an analytics account that does allow a bit more in terms of reports for your social media accounts so that you can get your content in order.
You can make sure your account is going to be able to work and make you the most money and impact.
Premium is $65 per month and does offer access for eight accounts, two users, and up to 2,000 posts scheduled.
Later
Later started as a dedicated Instagram app that unlike any other social media platform.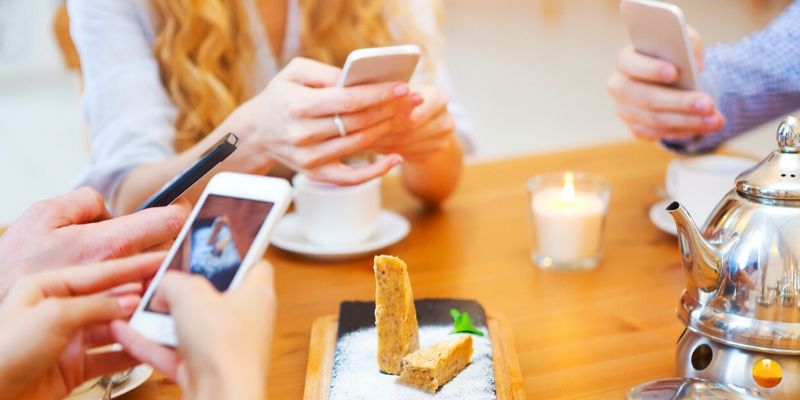 They have added support for other apps over time. Created for Instagram, you know that Later is going to work well for the platform.
This program is focused mainly on visual networks like Instagram.
This program does have a fantastic social calendar so that you can keep up with your social media accounts and make the most of your tasks.
The program does offer a great free option so that you can get the most out of your social media accounts.
The free plan allows one account from each popular platform like Instagram, Twitter, Pinterest, and Facebook.
The free plan allows for 30 scheduled posts for each of these profiles during the month and 50 for Twitter.
This plan is an excellent option if you are looking for a social media scheduler that will be easy, fast, and that will give you a bit more versatility.
You can schedule images on the free plan, and if you get a paid plan, you can also schedule Instagram stories and videos.
They do offer inexpensive paid plans starting at $9 per month, allowing you to schedule stories and videos.
ContentCal
ContentCal is a great app if you are looking for a collaborative app that will allow you to work with a team and independently.
You can manage and create your content hub to help give your team access to scheduled content. You can preview posts before them going live. You can drag and drop posts to populate your calendar and so much more.
Another great feature is that you can post anywhere and that you are going to be able to create custom content that will work for your social media account no matter what.
Pricing does start at $17 per month, but you can get a free trial to make sure you are happy with the services offered.
A paid plan does offer access for one user and one calendar as well as four social media accounts.
This option also allows you to see a monthly view, analytics, search posts, and pause both your content and calendar as needed.
This plan is an excellent option for those that want something simple and straightforward that will not cost a ton of money each month to keep up.
As with any tool or app, it is best to determine what fits your budget and y overall needs.
You can get a free app scheduler, but if it does not do what you need it to it is not worth the fact that it is free.
Any of the apps mentioned here are a great option and do cater to a range of different users with different needs and desires overall.