SEOpress is the perfect tool for anyone who wants to improve their search engine rankings. It's packed with features that make everyday life easier, more entertaining, and more productive. It's the perfect solution for anyone who wants to do more with their website's SEO.
It's simple to use and it will help you boost your traffic, increase your sales and conversions, maximize your income. You can also define the image of your choice for sharing articles on Facebook, Twitter, or Linked In. This tool will improve how search engines see your site by optimizing titles and meta descriptions. SEOPress checks the source code of your page like Google does so it can suggest improvements that are made directly from within WordPress!
This SEOPress tutorial will teach you how to install and use SEOPress Pro. SEOPress is an SEO tool that is an alternative to YOAST. It's more affordable and one license is valid for unlimited websites. Huge Savings!
How To Install SEOPress PRO
Purchase your SEOPress License.
Receive your Welcome Email with a license number.
Download your zip file from the email link or account.
Deactivate other seo plugins on your website (If you were using the premium version of Yoast, be sure your redirects are all exported first. In the WordPress admin dashboard, go to seo > Tools > Export Redirects.
Upload the Zip File by selecting Add New (from the Plugin Dashboard), then upload the plugin, choose the file from your computer and Install Now. Click Activate.
Next, Add the SEOPress basic version as well by clicking Add New, then Search Plugins, and type "SEOPress". You'll find the basic version, choose install, and then activate.
From the Plugin dashboard, scroll down to your SEOPress plugins and ensure both are activated.
Click the link that indicates you need to add your license. It's probably red text.
Add your License and Activate.
Congratulations! You are now ready to use SEOPress!
How To Set Up SEOPress Pro
Configure SEOPress
Configure SEOPress in a few minutes with the installation wizard. This is the easiest way to quickly set up SEOPress on your blog.
Migrate Data
Choose to migrate any data from an existing SEO Plugin like Yoast or All In One SEO. Those plugins will likely need to be activated still. Once your migration is complete, you should deactivate all other SEO Plugins. Be sure you have exported your redirects if you had any.
---
Branding Information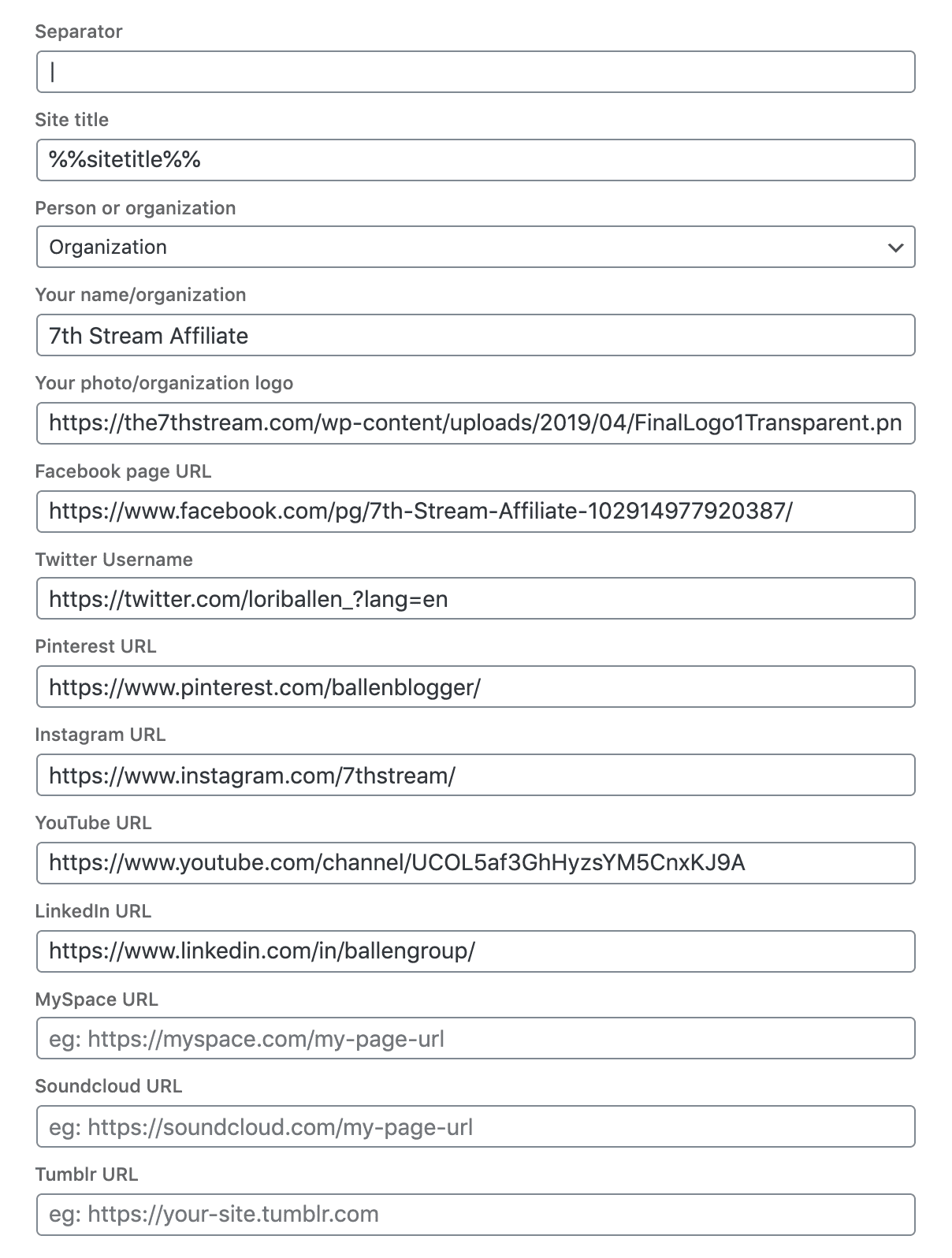 ---
Set Up XML Sitemaps
Most bloggers and website creators want their posts and pages indexed. This means that when Google crawls your website, those items would be added to their database for potential ranking.
Categories and tags are often set as no index by SEOs to avoid duplicate content. It's a debatable topic for sure.
By default, they are set to be indexed by Google.
Advanced Options
On this screen, you can choose to include or exclude Author Archives. For one author, choose to exclude.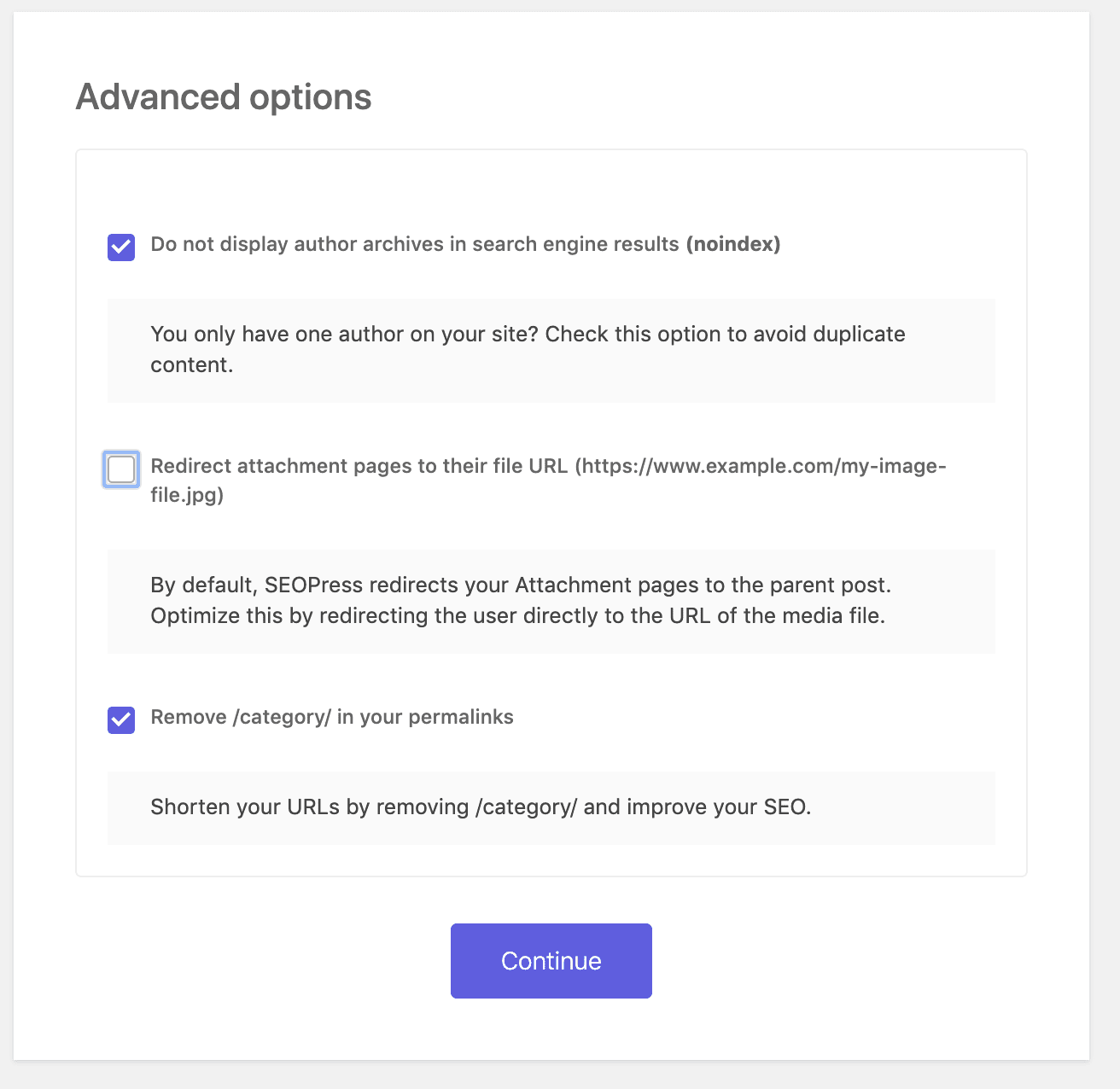 Leave the box to redirect images to their URL unchecked to follow SEO best practices that redirect an image URL to the parent page.
Choosing to include categories in your permalink (URL) is a personal choice. If you are using a lot of subcategories, the URL can become too long and this can affect the click-through rate.
That being said, including the category can help google better understand how your posts and categories are related which can improve SEO.
When I have a website with many categories and subcategories, I leave it out of the permalink. If I had one category for each post, I would include it.
This video from Neil Patel: https://youtu.be/MB9cfH1OfH8 explains the use of categories in your blog URL for small blogs vs. large websites.
XML Sitemaps
XML Sitemaps are submitted to the search engines to help them better interpret how your pages, posts, categories, tags, and files are related. [See Video: https://youtu.be/7kIqfPfm4Ok]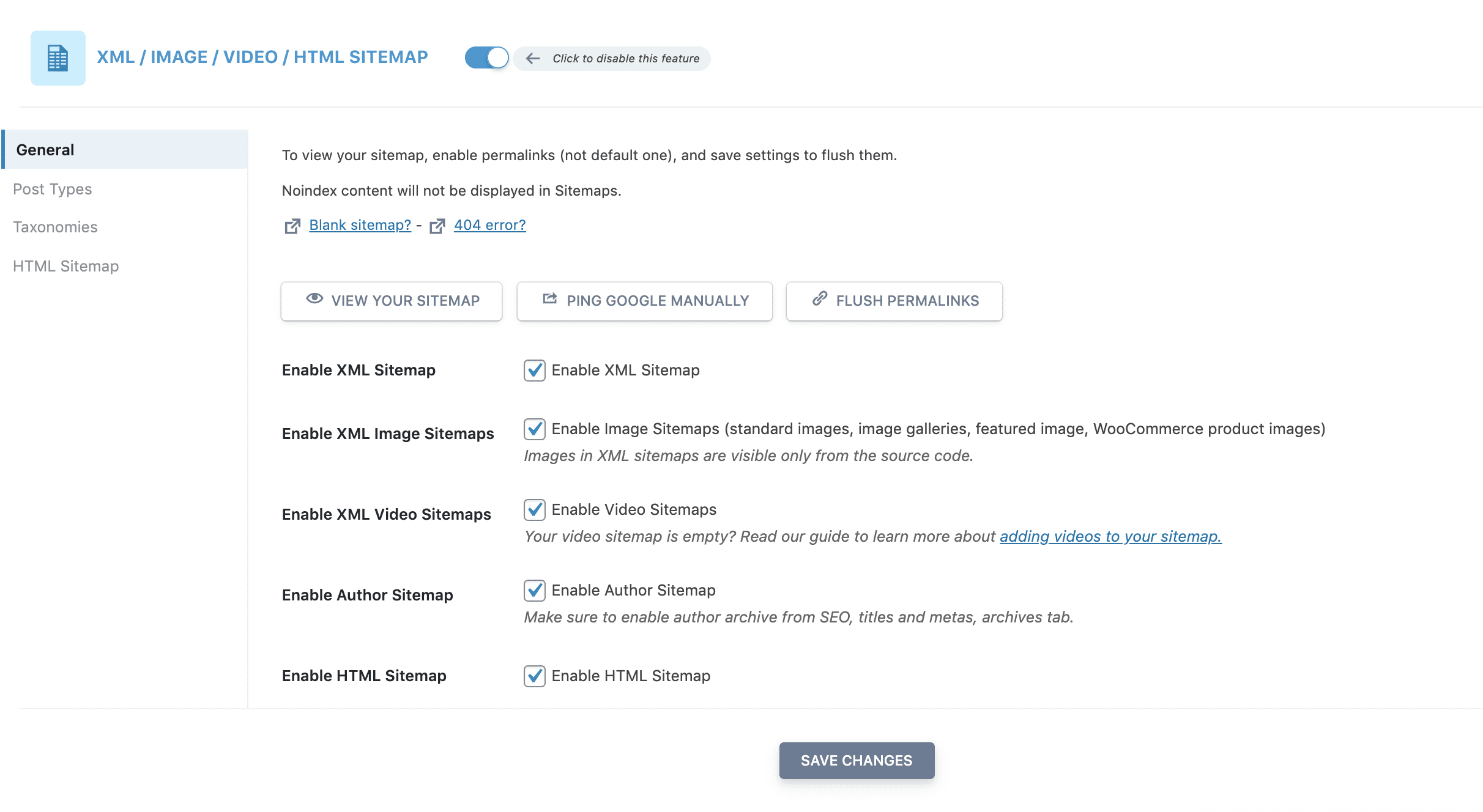 Set Up Dashboard
Posts on a Page
This section allows you to choose to display a higher volume of posts per the archive page. The idea is that this reduces the number of pages search engines need to crawl to discover your blog post and articles.
Therefore, it's suggested to increase the number of blog posts appearing on these pages. Mobile users would prefer scrolling down rather than clicking on the next page or numbered links.
In SEOPress, when you select "Fix This", it will open the Reading Settings where you can change the number next to "Blog pages show at most".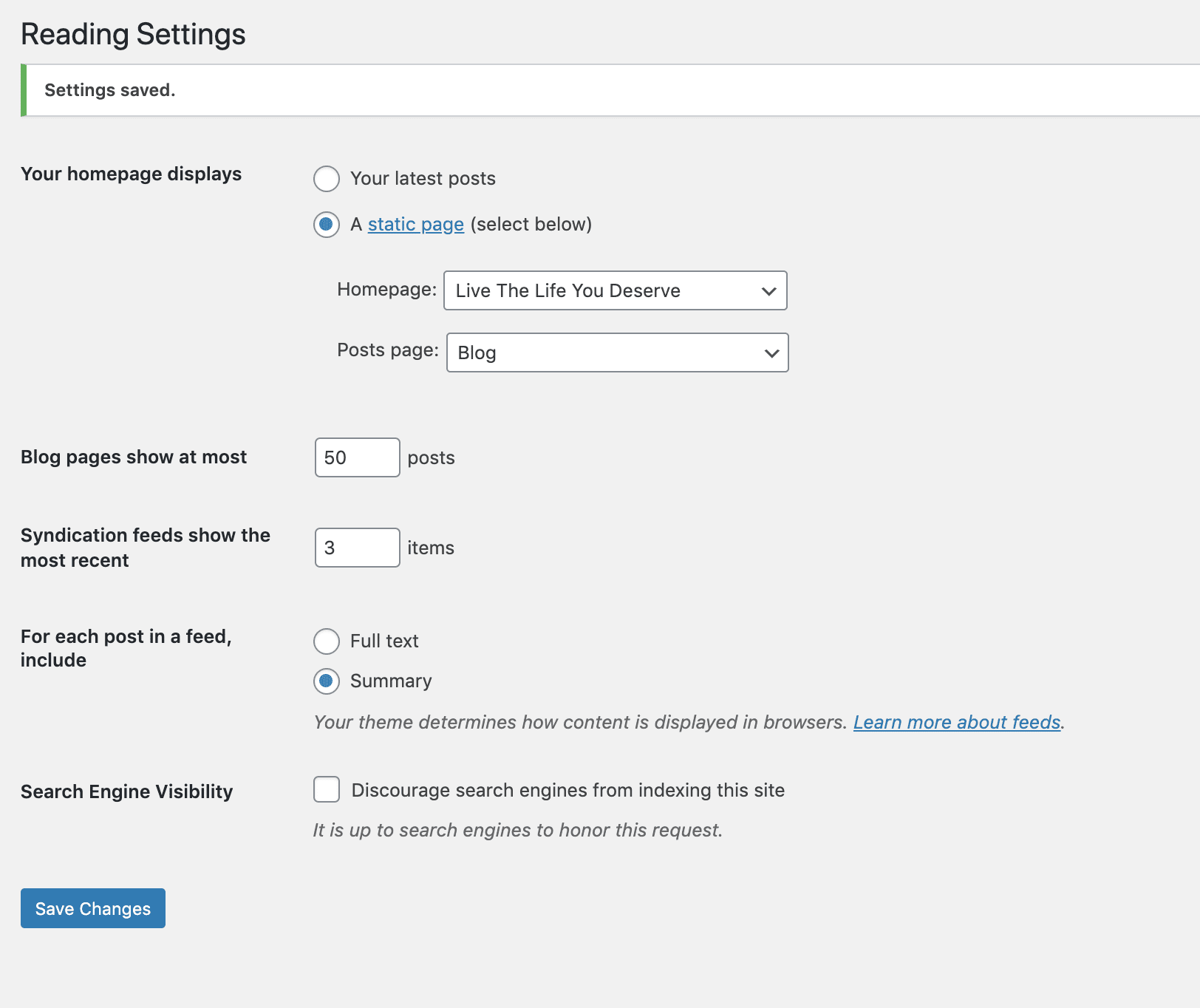 ---
Google My Business Page
Do you have a Google My Business page? It's free to set up and is advised if you have a local business.
Local Business websites are advised to have a 'My Business page' to help improve visibility in search results.
---

Google Search Console
If you already have Google Search Console set up, you don't need to do it again here. If not, click the button and it will open Google Search console.
Google Search Console is where you will submit your sitemaps, check your click-through rates on keywords, and view notifications from Google.
This is not the same thing as Google Analytics.
---
Structured Data
If you see this notification, you'll want to enable the Structured Data Types meta box for your posts, pages, and custom post types option in order to use automatic and manual schemas. (SEO > PRO > Structured Data Types (schema.org).
It's a simple checkbox. You also want to upload your publisher logo here as well and have the option to add the structured data elements to your menu.
Titles and Meta
Manage all your titles & meta for post types, taxonomies, and archives.
---
Social Integrations
Add your Links
Choose a default image that will appear on posts where you have no featured image displayed
If you need the additional Facebook ID info for instant articles and other publishing tools, click here to learn how to find your Facebook ID.