As an agency, you have to weed through a million and one SEO tools because you need the best of the best. That's why we put together a list of the 20 top SEO reporting tools for agencies.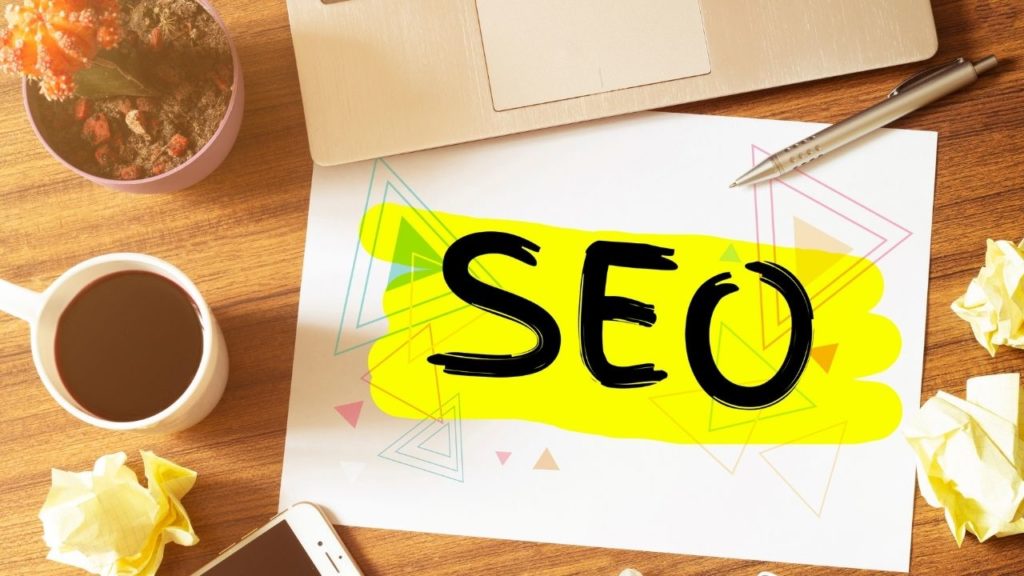 SEM RUSH
SEM Rush is one of the most popular SEO tools on the market today – and for a good reason – they are a comprehensive SEO suite.
SEM Rush offers users a 7-day free trial, and they offer two agency plans – GURU that is $229.95 per month, and Business that is $449.95 per month.
The SEM Rush GURU package is ideal for small agencies looking to limit monthly expenses but take advantage of SEO tools in every category.
The SEM Rush Business plan is better for larger agencies. This plan comes with all of the SEM rush features, but it also includes more advanced features like API access and the Share of Voice metric.
SEM Rush suite includes:
6 Keyword research tools
3 On-page SEO tools
5 Competitor analysis tools
7 Content marketing tools
4 Local SEO tools
3 Rank tracking tools
2 Social media management tools
5 link building tools
5 Competitor SEO analysis tools
3 Content creation and distribution tools
2 Content optimization tools
2 Content marketing analytics tools
2 Market analysis tools
4 Paid advertising tools
3 Competitor PR monitoring tools
5 PPC Keyword research tools
4 Website monetization tools
In addition to the tools above, SEM Rush gives members access to their tutorial library that is ideal for training new employees and expanding your SEO knowledge.
AHREFs
AHREFs is another big-name tool that is right up there in popularity with SEM Rush. AHREFs don't offer as many tools within their SEO Suite as SEM Rush, but their tools are very user-friendly.
AHREFs offers users a 7-day trial for $7, and they offer one agency plan that is $999 per month. AHREFs Agency package does only include five "seats," but you can add more for $30 per seat.
The AHREFs suite includes:
Site audit tool
Rank Tracker tool
Site explorer tool
Content explorer tool
Keywords explorer tool
E-mail alerts
Domain comparison
In addition to the tools above, like SEM Rush, AHREFs also gives members access to their tutorial library with many tutorial videos and articles.
SEO powersuite
SEO Powersuite is the all-in-one SEO tool from Link-Assistant. SEO Powersuite is similar in structure to Microsoft Office in that the package of tools is "Powersuite" and each tool in the suite is an individual program.
SEO Powersuite offers a free downloadable desktop tool with limited features and an Enterprise plan for agencies that is $699 per year.
The SEO Powersuite includes:
Local and global SEO tool
Keyword research tool
Competition analysis tool
Rank tracking tool
AdWords and Analytics integration
SEO and technical site audit
Social media stats
Content/HTML optimization
Duplicate content checker
Backlink checker
Link builder and manager
SEO Powersuite also has a library of tutorials and articles. Although the Powersuite library is not as large as SEM Rush etc., it is rich in content.
SiTE CHECKER
Sitechecker isn't as well-known as some of the bigger SEO tools, but their keyword rank tracker, backlink tracker, and website audit tool is a good starting point for agencies on a limited budget.
Sitechecker does not offer a free trial, but its monthly plans are exceptionally affordable.
Although it is not specifically recommended for agencies, Sitechecker is a great option for start-up businesses since their "Growing" package covers ten websites for $69 per month.
Sitechecker is more of a "bare-bones" tool, but it is one of the most affordable out there and is useful for gathering those simple stats.
Sitechecker suite includes:
Unlimited traffic checker
Local rank tracking
Mobile rank tracking
Tracking for four search engines
Unlimited site audit reports
24/7 Site monitoring
Daily Rank Tracking
Daily backlinks tracking
Unlimited on-page checker
Google analytics and search console integration
E-mail alerts
MOZ PRO
MOZ Pro is another big player in all-in-one SEO tools, but the suite comes with a limitation – it only covers organic traffic. This means that if you want to track paid search engine placement or PPC campaigns, you are going to have to invest in an additional service.
MOZ Pro offers users a free 30-day trial, and they offer two agency plans – the "Large plan" that is $249 per month and the "Premium plan" that is $599 per month.
The MOZ Pro suite includes:
Keyword research tool
Google algorithm forecasts
Rank tracking tool
Site auditing and crawling tool
On-page optimizing tool
Link research
Domain analysis
Custom reports
Online presence tracker
E-mail alerts
Like SEM Rush and AHREFs, MOZ has a robust library of tutorials and educational articles that all members can access.
MAJESTIC SEO
Majestic is another tool that doesn't fit in the big leagues, but they are big players in the backlinking niche. Specifically, Majestic focuses on link checking and backlink building.
Majestic offers users a limited free account as well as two agency suitable plans – the PRO for $99.99 per month and the API for $399.99 per month. The pro plan includes all SEO tools but allows for just one user and limited resource access where the API plan includes API access and increased resource access.
The Majestic SEO suite includes:
Keyword checker
Keyword generator
Backlink checker
Site explorer tool
Domain comparison tool
PDF reports
Rank checker
API keys
URL submitter
In addition to the tools above, like SEM Rush, AHREFs also gives members access to their tutorial library that has a considerable number of tutorial videos and articles.
CHOOSING YOUR SEO TOOLS
As you narrow down your SEO tool options, don't let cost be the only deciding factor in the tools that you use. Of course, cost should be a consideration, but so too should the number of boxes a tool checks when it comes to your needs and wants.
Lori Ballen is a real estate agent in Las Vegas. She's a digital marketing specialist, speaker, and marketing coach and loves to share her "Ballen Method" to generate website traffic and leads online. Lori's specialties are SEO content writing (ranking on the search engines), social media strategies, and affiliate marketing. Need a website? Contact Lori's brothers Jeff and Paul Helvin at Ballen Brands.