If you're planning to launch a new website, you'll need to register a domain name. When registering a domain name, however, you should use caution to avoid these seven critical mistakes.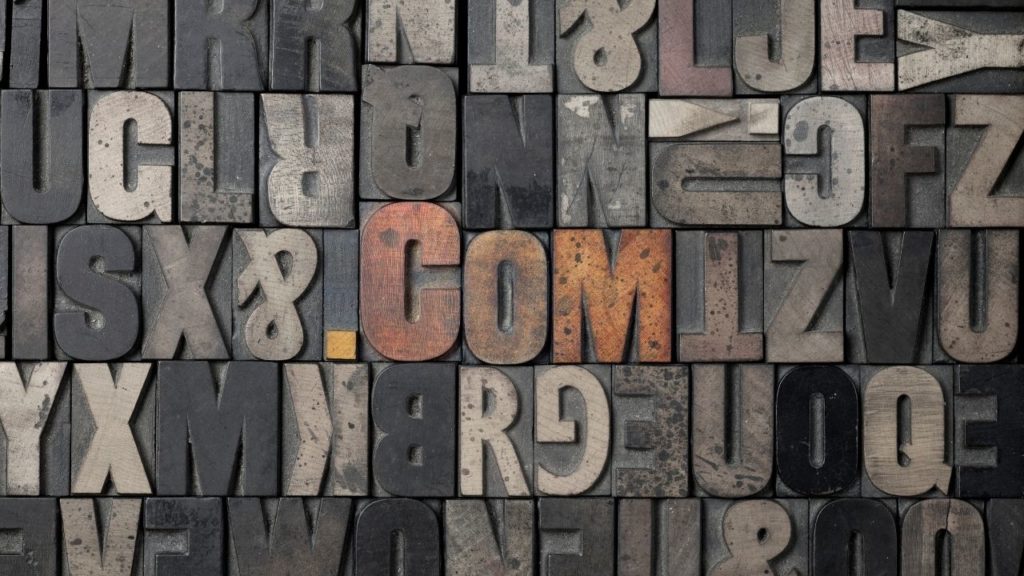 Whether you're developing an e-commerce store, a blog, a pay-per-click (PPC), a landing page, an online news portal or any other website, the first step to turning your vision of a successful website into reality is securing a domain name.
1) Too Many Characters
While domain names support up to 63 characters, you should strive for no more than 15 characters when registering a domain name for your website. Long domain names consisting of 16 or more characters don't perform as well as shorter domain names with fewer characters.
If your website's domain name is too long, users may struggle to remember it. And even if a user remembers your website's domain name, he or she may enter it incorrectly because of its long length.
2) Using the Wrong TLD
With over 1,500 top-level domains (TLDs) recognized by the Internet Assigned Numbers Authority (IANA), some webmasters assume they all the same. After all, a COM domain will function the same as a domain with a less-common TLD like INFO, CO or US.
For easier branding, as well as search engine optimization (SEO), however, you should try to stick with the COM TLD. Statistics show nearly half of the top 1 million websites, based on Alexa rankings, use the COM TLD. As a result, users are more likely to remember your website's domain name if features the COM extension.
3) Including Trademarked Words
Don't make the mistake of using trademarked words or phrases in your website's domain name. If your business centers around the resale of another company's product, you may believe that it's okay to include the company's name or the name of the company's product in your website's domain name. Unless you have the company's permission, though, this could lead to legal trouble.
If another company discovers its trademarked word or phrase in your website's domain name, it may sue you for infringing upon its trademark. Assuming the judge ruled in the plaintiff company's favor, you'll likely have to forfeit the trademarked domain name and pay restitution. To see if a word or phrase is trademarked, search for it using the United States Patent and Trademark Office's (USPTO's) search tool at tess2.uspto.gov.
4) Not Adding Privacy Protection
Always add privacy protection when registering a new domain name. Because it's typically sold as an optional add-on service, many webmasters overlook the value of privacy protection, believing it's an unnecessary expense that doesn't help or otherwise benefit their website.
But privacy protection is useful for several reasons. First, it protects your email address and phone number from spam.
Without this added service, spammers can lookup this information using a WHOIS tool like whois.icann.org/en. Therefore, you'll receive fewer unsolicited commercial emails, phone calls, and text messages by adding privacy protection to your domain name.
Second, adding privacy protection also protects your personal identity from being used for illegal or nefarious activities. If someone wants to open a line of credit in your name, for example, he or she can find your name, address, phone number, and email address all by performing a WHOIS search.
Granted, the identity thief still needs your Social Security number to open a line of credit in your name, but you protect yourself from nefarious and illegal activities involving your stolen identity by adding privacy protection to your domain name.
5) Prioritizing Keyword Usage Over Uniqueness
Including your website's target keyword in its domain name won't necessarily help your site rank for that keyword. In the past, keyword-rich domain names were used extensively by webmasters and SEO experts. Even with little or no content, they often ranked well above competing websites.
It wasn't until 2012 when keyword-rich domain names lost their utility as an SEO tool. In September of that year, Google rolled out the Exact Match Domain (EMD) filter to its ranking algorithm, which penalized websites with keyword-rich domain names by lowering their rankings.
While the EMD filter only targets low-quality websites, you should still prioritize uniqueness over keyword usage when registering a domain name. By making your website's domain name unique, yet also relevant to your site and what it offers, it will stand apart from other websites competing in the same market.
6) Allowing Someone Else to Register It
Never allow someone else to register your website's domain name on your behalf. Maybe your web designer wants to register your domain name, or perhaps the digital marketing agency with which you are partnered has offered to registered it.
Regardless, unless they use your own account at the respective registrar, the person or organization that registers your domain name will legally own it. Rather than placing your website's fate in the hands of a third party, register your own domain name.
7) Paying Too Much
Registering a domain name with a common, widely used TLD like COM isn't free. Rather, you'll have to pay for both the initial registration as well as any renewals.
But you shouldn't pay too much for your website's domain name. Many web hosts, for instance, sell domain registration services at a premium price. If you register your website's domain name with your web host, you may end up paying over twice the price of that offered by a traditional registrar.
GoDaddy, Namecheap, and Domain.com are three of the top of the domain registrars, and they all offer low prices.
With that said, Namecheap usually has the lowest prices because they offer privacy protection at no additional charge. In comparison, GoDaddy and Domain.com charge about $9 to $10 per year for privacy protection.
Once you've registered the perfect domain name, you can begin building your website. Remember, though, a domain name isn't something you can easily change. It's a key part of your website's brand, so changing it will negate your previous branding efforts.