In this article, you'll learn how to craft an efficient product review template to generate more revenue and snag your readers' trust. The process is much simpler than you think and can be deployed on your next blog post.
As a seasoned blogger who specializes in affiliate content, I understand the importance of a well-crafted product review template. Product reviews can be an essential part of any affiliate marketing strategy, helping to convince potential customers that your recommendations are trustworthy and relevant.
However, writing an effective product review isn't always easy.
There is a fine line between being overly promotional and sounding like just another spammy sales pitch. Whether you are struggling with how to get started or getting stuck in a rut with review topics, I can help you succeed with your product reviews through my unique perspective and years of experience working in the field.
Making a solid living is possible by reviewing products that fall into your niche or area of expertise. But if you Google "[product] review," you'll discover that the top 10 results are all the same generic review.
However, if you want to make a sustainable revenue stream, you'll need something a little better than average. To truly be helpful to your readers as product review bloggers and influence their shopping decisions, you need to earn their trust. Features and advantages may be demonstrated through the use of concrete examples.
I use Jasper AI to help fill in the blanks when writing product reviews.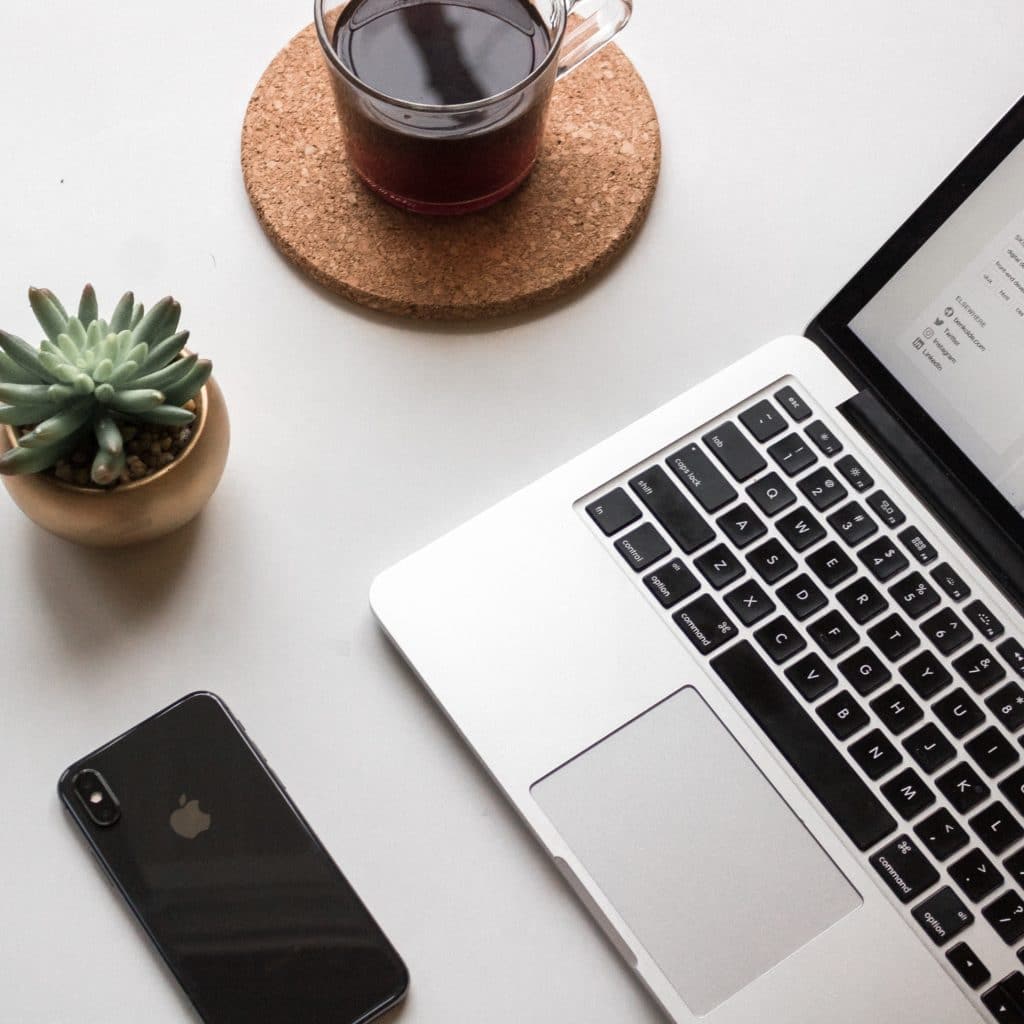 Try Jasper AI For Affiliate Bloggers
It helps you write product descriptions, compelling titles, high-converting calls to action, writes SEO blog content, and more.
A Solid Product Review Template
The tools I recommend when writing product reviews are
Jasper AI to help with headlines, hooks, and calls to action
Surfer SEO to optimize the product review for ranking on Google
It's true that you can still generate sales by using this generic method, but you won't rake in as much money as you did in the past. This is because most consumers are now aware of the dangers associated with buying from affiliate sites that employ this tactic. You don't want to just blindly post your affiliate link everywhere.
In fact, you might want to cloak your affiliate link. While disclosing that you benefit from affiliate links is an FTC requirement, you can make your links "prettier" by cloaking them with software like Thirsty Affiliates.
But there's always a chance to make the most of a bad situation. As such, it pays to be the forthright one in the group, versed in the art of product evaluation, where one is not afraid to be critical of the product while keeping the reader's best interests in mind.
If you're going to optimize your product review process, it all starts with the beginning of your article and creating a proper excerpt of your entire review.
Writing Product Reviews: Summarize Your Content
Believe it or not, this short paragraph is probably the most powerful part of your review article.
There are a few important points you need to keep in mind during the planning of your product review.
Care About Your Audience With Your Review Post
If you want your content to be read by those who have made it this far, you need to show that you care about them as individuals.
When reading reviews, have you ever seen someone who seemed more interested in listing the product's features than answering your questions?
These kinds of reviews are commonplace on the internet and rarely provide readers with any useful information. Buyers read reviews to gain insight into the quality of a product, not to see a list of features (that information is already provided on the seller's website).
People are interested in finding out if this product will help them. Customers aren't interested in a list of the product's features; rather, they want to know how the product fared in a real-life scenario similar to theirs.
Understanding your target audience's needs and wants is crucial if you want to answer these questions. You need to know their pain points.
It turns out that people find you more likable if you show empathy. The level of respect and adherence to your opinion in the review will reflect this.
Get Them to Like You; Show Them You Care
If someone doesn't like you, it's nearly impossible to persuade them. It's basic human nature. Why would someone listen to the opinion of someone they don't like? If you thought someone was particularly rude, would their opinion mean much to you?
Probably not.
How much you like someone initially revolves around three characteristics.
Use Your Feelings
If you want your readers to like you, you need to manifest certain feelings and show empathy. In the opening paragraphs of a review, you should introduce yourself as a regular person who used the product and explain that the rest of the review is based on your honest opinion.
Make yourself seem like someone who would read the review. You want them to be able to put themselves in your shoes and say, "that sounds like me!"
Put personal details on display, so the audience is able to make a deep, personal connection.
Don't be someone who stands out. You want to be average, just like the reader. If you're leaving a favorable review about the product in question and it helped you, it can certainly help them, right?
Use cliffhangers. Build on a problem you have that only the product can solve.
They no longer consider you to be anyone of note, yet your narrative has them glued to the page, desperate to find out how things turn out.
Learn About Your Customer
Most reviewers don't take this into account and end up writing about the product for people who aren't a good match. A lot of people are just here to waste your time by reading the review (and their own).
Therefore, the third stage in writing the review is to define the demographic of people who will most benefit from purchasing the product.
Including a section in the review that specifies the target audience for the product is a simple way to do this.
If you can eliminate anyone or a certain demographic, this is the easiest way to locate your target audience. For example, making a statement like "this product isn't for anyone who….." This can eliminate any time wasters right from the beginning.
Sell the Solution
The reader has identified a problem, is actively seeking a solution, and is willing to give you a chance.
Now is the time to jump in with the answer.
To do this, you should introduce the product to your audience. Give them a rundown of the product's features, abilities, and expected outcomes.
A video is the best medium for this since it allows the audience to connect with you on a deeper level. They can see you, hear you, and even sense your tone. It increases the visibility of your review, which boosts your traffic through Youtube searches, and adds a wonderful multimedia element to the article overall.
For example, in this video product review of the Jasper Affiliate Program, I show how my Youtube videos are converting a much higher percentage of subscribers than my blog.
This is the point where you'll begin pre-selling the product.
What is Pre-Selling?
In this section, it might be called pre-selling, but the audience will have no idea you're actually selling to them. Pre-selling, in the context of sales, is the act of facilitating a buying decision by a consumer.
You may leave such a good impression on potential customers by proving the product's worth and addressing their queries.
Pre-sales strategies tend to have the best results when introducing a new product to the market. The lack of urgency associated with making a purchase choice relaxes your readers and allows you to illustrate the product's value.
How to Showcase the Item In Question
Using images and videos to demonstrate your product's efficacy and dispel any lingering concerns is a great method to get the word out about your new venture. You want a detailed analysis, but you don't want to sound like a scientist.
By doing so, we have effectively communicated to the reader the nature of the product and the challenges it can address.
The reader will see the product's worth and be intrigued to read on.
You want to show ownership of the product, which also builds trust in your audience.
Use Examples to Illustrate the Connection Between Functions and Features
Reviewing a product involves a lot of talking about what makes it great and why you should buy it. The vast majority of reviews (and sellers) just provide a long, boring list of features.
You probably already guessed that the outcomes of this method are unimpressive.
The best way to describe a product's benefits is to demonstrate the issues it can address. To do so, a case study can be included in your review. Next, you'll learn the value of reciprocation.
Giving in order to receive is the value of reciprocation.
Reciprocation
Our entire existence as humans is built on reciprocation. Each generation gives something to the next that allows it to thrive.
To put it another way, if you help someone out, they will likely feel obligated to repay your kindness. Basically, this is the essence of the principle of reciprocity or paying it forward.
How do you apply this to your product review?
You give away something of value for free. In this case, it's a valuable piece of content.
This is a really potent idea. If you use it in your reviews, you'll see a huge uptick in sales.
Using Case Studies
Review case studies serve a dual function:
The simplest approach is to draft a brief lesson describing a scenario in which the product might be useful.
Consider the following guidelines as you do your own evaluations:
Let's say you're selling art utensils. What would be a great case study to sell art supplies?
You could provide examples of pieces of art you created with the art supplies. Create a case study of the experience, breaking down how helpful the tools are.
This brings us to social proof.
The third pillar of persuasion is social proof, and it may help you stand out from the crowd of review sites that only rehash stuff that has been submitted by users.
People are more inclined to buy a product that has widespread acceptance. This is where social proof plays a big role.
It's easier to gain a following for something that's already popular.
Below, you'll discover how to use this element in your review.
Using Social Proofs In Your Review
Here's what you can do to make your product reviews more convincing:
The next best thing would be to directly cite the other reviews, but this was still a tremendous effort. In this approach, you may gain greater credibility and protect yourself from customers who "review shop" by having all the relevant data from the most influential reviews conveniently compiled in one place.
Writing Reviews for a Living: Why Should You Review Products?
Product reviews are an inexpensive way to make money.
Once you know what you're doing, creating product evaluations is really inexpensive compared to other forms of content.
You'll benefit from knowledge in your specific field, well-established procedures, and practical experience. You'll be able to see the product's major advantages and disadvantages in no time.
How much cash does it take to keep a blog going? It doesn't take much at all. Estimate around $60 for a year of hosting and a domain name, and you're good. This doesn't include any keyword tools, but even these can be acquired for a low price these days.
They're efficient.
Only one term, such as "product name + review," is usually the source of clicks to a product review.
Moreover, 90% of consumers who use that search term have already chosen to buy the product or are seriously contemplating doing so. Many of these purchasers probably have the product's Google search results open in one tab while they complete their purchase in another.
It's the high level of "desire to purchase" that makes these keywords so valuable. You may either send people to your items directly or use an affiliate program to earn commissions on sales.
Having them increases your credibility, which is crucial for establishing your authority.
Customers will feel more comfortable giving you their personal information if you show that you have done thorough research on the items in your market and can articulate the benefits and drawbacks of each.
Moreover, if you can demonstrate that you have an in-depth understanding of the competitive environment in your industry, you will attract the attention of the leading businesses in your field.
Trust that these possible collaborators are aware of who you are and what you do, regardless of whether or not they directly contact you.
If you're new to the scene, you might want to tweet or contact the person you're evaluating to make sure they see your review.
Improving the SEO Ranking of a Product Review
Use the proper keyword first to optimize for search engines.
Obviously, "Particular Product Name" is high on your list. It's going to have the most impressions. It's difficult to resist going after it. However, "Alternative Products" or "multiple alternatives" may be more efficient. Don't forget to use "Product name price."
Optimize Meta Tags
Create an attention-grabbing title and summary for your meta tags.
If you do a quick Google search, you'll see that there's a lot of competition. Page meta information that stands out from the crowd and generates above-average CTRs benefits rankings.
Remember that your page title and meta title do not have to be the same, giving you a chance to include more relevant keywords in both places.
Now, we'll give you an example of the exact layout to use. This is meant to give you the actual structure of your post.
Your Product Review Template
Remember your summary.
There needs to be a brief synopsis of the review's important points right at the top. This facilitates the consumer's ability to quickly grasp the item's purpose and determine if it fits their requirements.
Some examples of information that should be included in the summary are:
The capacity to investigate and deliver information is essential in this part. Choose four or five features that will be used as yardsticks in your assessment.
Then, demonstrate a score based on your assessment and provide justification for your assertion in fewer than 10 words.
In-depth breakdown followed by a summary table
Everyone in the market for a product wants to know that they made the right choice. Whether they are starting their research and shortlisting choices or are already at the checkout page and want some comfort before entering their credit card information, testimonials are a huge help.
The review you write has to be directed to the most likely customers right away. A call to action has to be placed in the visible area ABOVE the summary.
After, you can provide your detailed table.
The summary might be the most difficult part of your entire review. Making a 3,000-word review fit into a 100-word box to summarize everything isn't as easy as you think.
You should make a strong initial impression before diving into each individual feature or point of the product.
Introduction
Just state which the product is for and when it would be useful.
Set of Features (H2)
Here, you'll learn about the product's most important features. Share your own first-hand experience with the product and how it stacks up against competitors. If you want to improve your content's topical authority and SEO, this is also a great chance to establish internal links.
Dividing this H2 into many H3s might be beneficial. Since you'll want to include several examples, the paragraphs here will naturally be somewhat lengthier, yet, it's important to provide some structure to the review so as not to confuse your audience.
Condition H2: Individually-tailored
This space is for when you believe that putting this need in the feature list wouldn't do it justice.
The h2 set of features should be sufficient in most circumstances.
Listing client testimonials is boring and generic, so skip that.
Kick it up a notch and explain how you plan to evaluate the product. You may create a table that includes, for instance, a compilation of the best platforms' aggregated star ratings or a numbered rating.
Furthermore, it is important to paint a complete picture by highlighting the product's advantages and disadvantages as seen through the eyes of the target audience.
Customer feedback data should roughly corroborate your own assessment of the product's benefits and drawbacks as proof of how efficient the product is.
Heading 2: Product Help Information
Start by describing how to get in touch with the service team; this might include several channels, including email, phone, tickets, and live chat. You may also try contacting customer service to see what type of response you receive and how quickly you get it.
Next, check out the support portal if they have one. Examine the docs or manual if one exists.
Finally, take a look at any additional products the parent company is putting on the market.
You're looking at the company's commitment to helping you maximize your product's potential.
H3: Integration
Although the term "integration" suggests a purely digital context, it is really meant to convey an understanding of the product's practical use.
It's the same principle related to your way of life, your company's IT setup, or your cat's preferred diet.
Section 2: Costs Identified by Brand Name
To reiterate, don't include information about pricing or different feature/benefit "versions" in your product review.
If there's a free version and a premium version, describe in detail what comes with the free version and when customers should pull the trigger on the premium plan.
Conclusion
Pull everything together and give them your closing statements. Wrap up how useful the product is, and what could have been done better, then end on a positive note.
The Bottom Line On Your Product Review Template
Assuming you followed all the information above, your product review should have no problem generating a handsome amount of affiliate income (or direct income if it's for your own product). The point to remember is to be transparent with your readers, make them feel like you're human, find common ground, and pull heartstrings.
The way to most people's wallets is through their hearts. If you can accomplish this while maintaining your integrity, there's no limit to what you can accomplish as a full-time blogger/affiliate marketer.
FAQs About Product Review Posts
How do you structure a product review?
First, you want a summary. This will capture everything important about your review. Then you want to build your rapport and explain why your opinion matters. After this, the body of the article will highlight the most important features of the product and give personal examples of why it worked for you. There are different ways to craft the article once you get to the main body portion. This essentially depends on the writer and the product.
How do I start a product review?
Always begin your product review with a summary. This should explain how you feel about the product and capture the reader's attention.
What should a product review include?
The summary
The chart/rating
The intro
Key Features
Pros/Cons
Other Users' Testimonials
The Sale
Closing
How long should a product review be?
Again, this depends on the intricacies of the product. However, you should always aim for a minimum of 1,000 words. Usually, between 1,000 and 4,000 is an optimal range.