Even before the pandemic, picking a planner was a risky business. Many people opt for a cheaper planner to save money, but end up not using the planner after all — wasting the money spent. But do you need to invest in an expensive, brand-name planner?
The high prices may seem intimidating, especially for a newer planner person.
Luckily, there are many perfectly useful planners in the lower price range, too — it's just a matter of what works for you.
Higher-priced planners usually have more features that appeal to stationery enthusiasts: more durable covers, extra bookmarks, and reflection areas that allow you to make the most of your planner.
What's Your Perfect Size?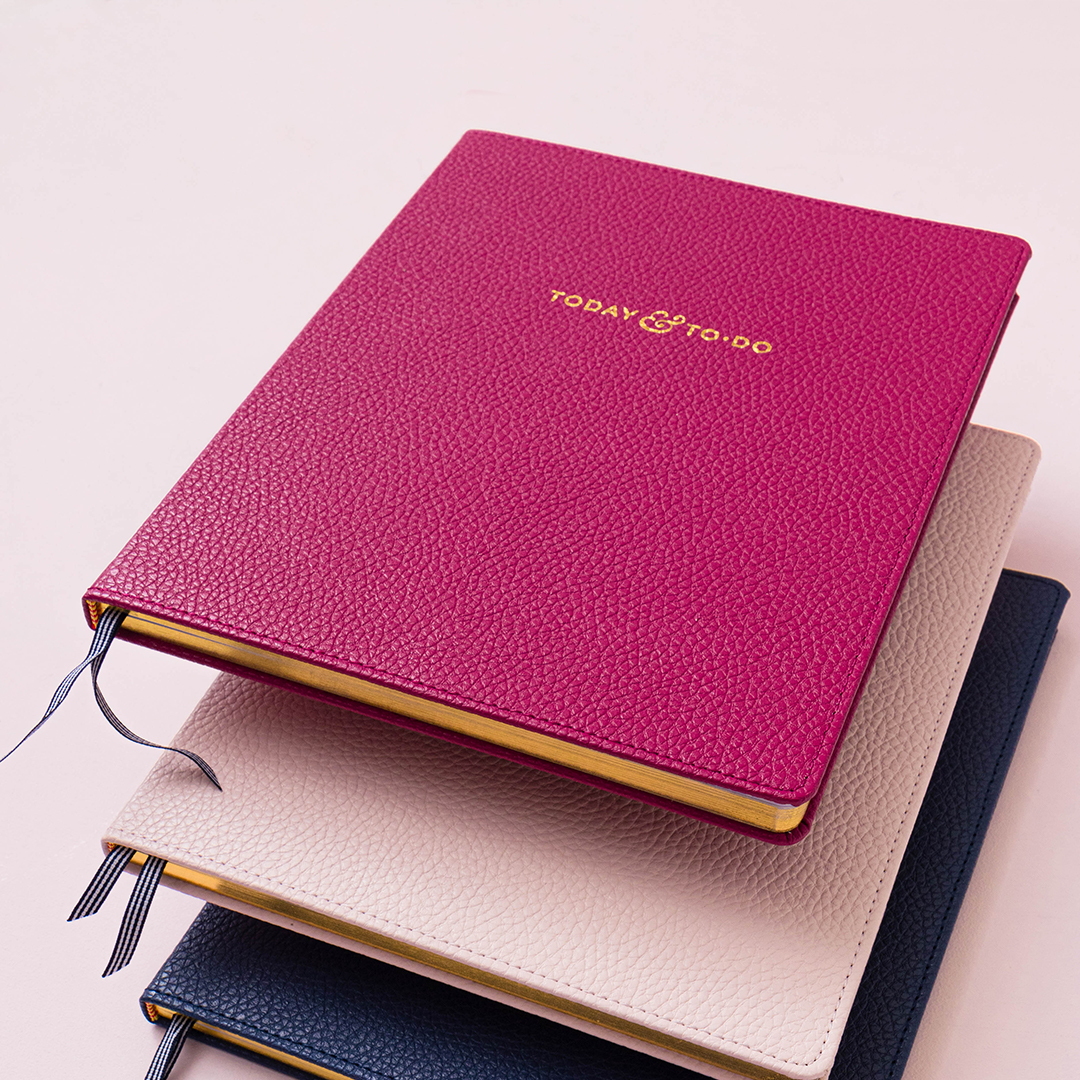 Many people don't consider the size of their ideal planner, but a planner that isn't big enough to accommodate your needs will end up needing to be replaced.
Likewise, a planner that's too big to go where you need it to go will also get little use.
The planner size that's right for you depends on your writing size, how much you need to keep track of, and whether you'll be carrying it with you or not.
Small Planner
Small planners are great for those who need portability but don't need to keep track of a million details.
Common small planner sizes include A5 (approximately 5.8 inches by 8.3 inches), A6 (about 4.1 inches by 5.8 inches), and the "personal" sized traveler's notebooks (approximately 3.8 inches by 6.8 inches).
Some small planner-journal combos don't cover as much time as larger planners, but instead, offer note pages to keep track of finer details.
You probably won't find a planner with time slots in a small size, so those with to-the-minute schedules should probably look elsewhere.
---
Medium Planners
Medium-sized planners are great for people who still need to carry their planners with them everywhere and need to keep track of a lot of information.
Most planner companies consider a "medium" to be approximately 7 inches by 9-10 inches, although the specific size will, of course, vary by brand.
Those with small handwriting may find ample room in a medium planner, while those with larger handwriting may only record the basics. If you're unsure about what size planner you need, purchasing a planner in a medium-size may be your best bet.
---
Large Planners
Large planners are best when they will "live" on a desk or in a backpack. The most common large sizes for planners are A4 (approximately 8.3 inches by 11.8 inches) and letter-size (8.5 inches by 11 inches).
These planners can be cumbersome to carry unless you have a huge bag, but they are unmatched for the level of detail you can provide.
Even if your handwriting is large and swooping, a large planner will leave you room to decorate and elaborate to your heart's content.
What Layouts Will You Use?
Next to size, the layout is the most crucial consideration for your planner. Many people pick their planner with good intentions, only to abandon it soon after because it wasn't right for them. Most of the time, it's because they didn't consider their planning style ahead of time.
Horizontal Weekly Layouts
Horizontal weekly layouts are best for people who only have a few things to record each day but may want to add extra information to those things.
Some horizontal layouts are already split into "schedule" and "task" sections for you, to make it easier to keep time-sensitive things separate from those that need to be fitted in.
Vertical Weekly Planners.
Vertical weekly layouts are best for people who need time slots or who want to leave whitespace between tasks in a list. Vertical designs are also great for keeping track of long lists of tasks, provided each task doesn't require too much detail.
These layouts may include one long section for each day, or the day may be split into different sections for different needs.
If you're unsure whether you want your sections split or not, get one that isn't split — you can always section off days with borders or washi tape when you need to.
Besides weekly layouts, most planners contain monthly layouts, which allow you to see an entire month at a glance. In dated planners, these are usually spread between the weekly pages, while with undated planners the monthly layouts are generally grouped together.
Your use for these pages will depend entirely on your planning style; some people carry over all time-sensitive tasks to their monthly view, while some use their monthlies to track the weather, their progress on a particular project, or their work schedule.
Although less common, some planners also include yearly and/or daily pages. Yearly layouts are generally only useful for tracking one or two things at a time — they can get very cluttered very quickly. Daily pages, on the other hand, are a must for people who want to track many different things every day, especially if each of those things requires a great deal of information.
Whenever possible, look through the pages of the planner you're considering purchasing before you checkout. You might not care about the page thickness or the elements' colors, but the layouts can either make or break a new planner habit.
What's Your Binding Style?
The final consideration when choosing the best planner for you is the binding style. There are advantages and disadvantages to each binding style, so there is no "best for anyone" — the type you like best is very personal.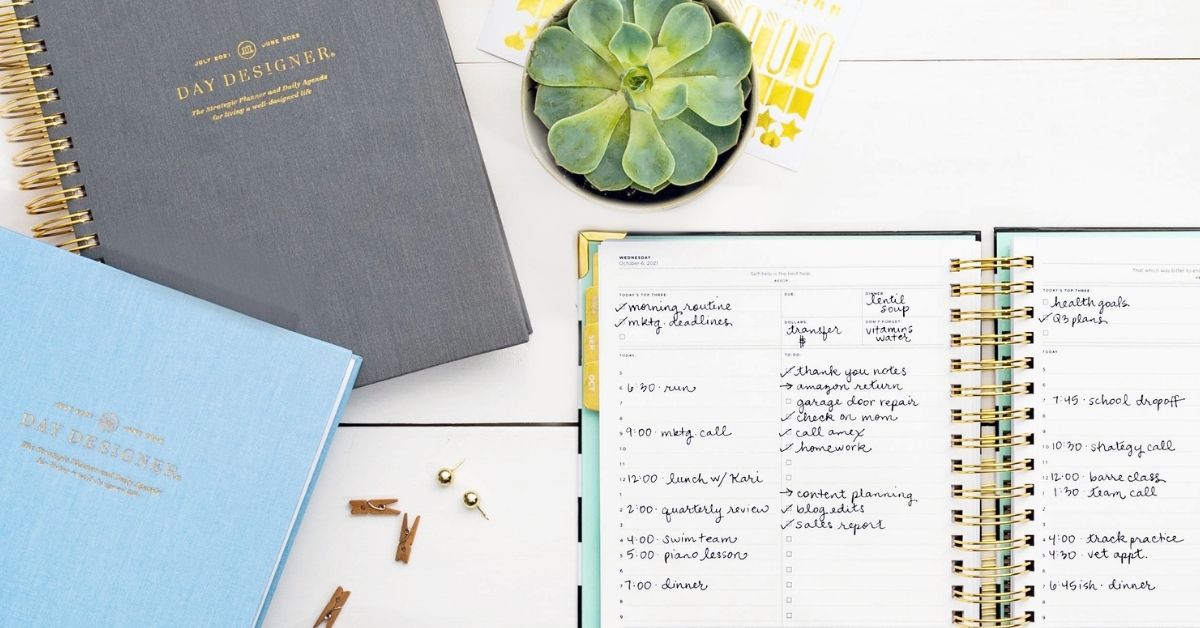 Disc-bound planners are great for people who expect to add things in and regularly take stuff out of their planner. These planners allow for a great deal of customization, especially as many sellers on Etsy and Amazon offer custom-created insert content at affordable prices.
However, disc-bound planners are not great for people who will be carrying their planners inside a bag, as the pages may pop off the discs, causing pages to become lost or damaged.
Spiral-bound planners are great for people who want to keep their planners open without taking up their entire desk.
They are generally more durable than disc-bound planners, while also being more flexible than sewn- or glue-bound books. Unfortunately, spiral-bound planners may make it challenging to write near the page's inner edges as the coil sits in the way.
Spine-bound planners are great for people who want an elegant, formal-looking planner. These planners use either glue or stitching to hold the pages onto the covers, and they are generally the most durable of all binding styles.
However, they must be fully opened (not folded over) when they're in use, or you risk damaging the binding.
No matter which planner you pick, you'll need to use it to see any benefit. Even the most organized, thorough planners are a waste of money if they're only going to sit on a shelf. Thankfully, it's much easier to use a planner that you enjoy — so make it work for you!
Planner Ideas
Take a look at some popular planner ideas to help find the best planner for 2021.
---
Inspirational Planners
Homeschool Planners
Katie Daisy Planners