Serious about making big money as an affiliate in the online dispensaries space? These are the online dispensary affiliate programs you'll want to hook up with ASAP! Want to learn how to do Affiliate Marketing? Scroll down to the steps at the bottom of this blog.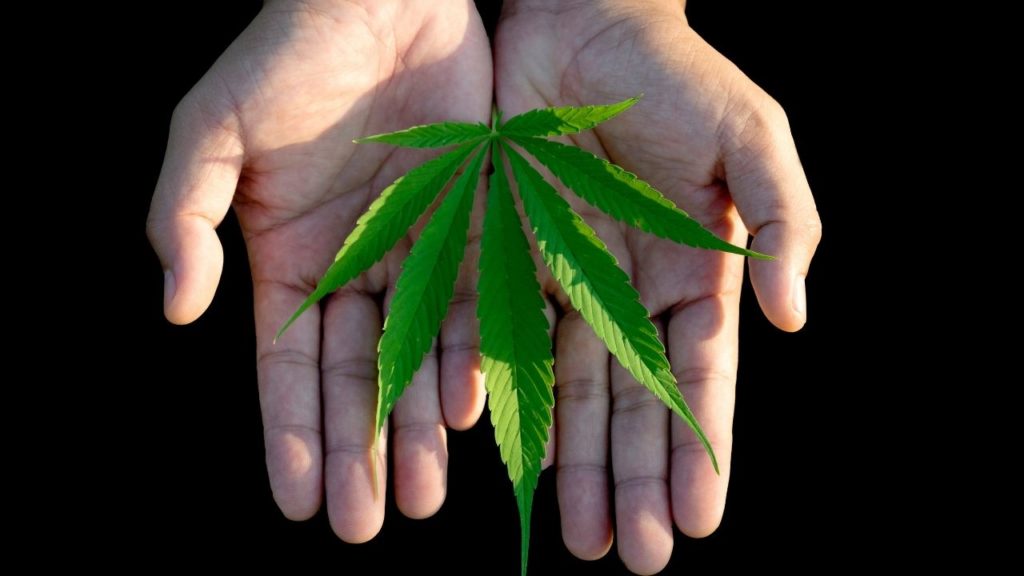 As CBD enjoys full legalization throughout all 50 states in the US, and more states legalizing medicinal and recreational cannabis at a breakneck pace, there's never been a better time to get in on the cannabis industry than right now – especially as an affiliate.
Allowing you to jump headfirst into one of the fastest-growing industries on the planet without having to spend any money to get started, you get to walk right into a turnkey online dispensary business as an affiliate.
The only trouble is finding the right program to become an online dispensary affiliate with in the first place.
With so many different options out there to pick and choose from, finding the right one for you is a bit more challenging than most expect.
But that's why we have put together this detailed guide of our 11 favorite online dispensary affiliate programs for 2021 and beyond.
Let's dig right into it!
Cannastick
If you are looking to get into the cannabis affiliate game with a vape pen operation, it's hard to imagine any affiliate program out there better than this one.
One of the top vape pen sellers on the planet today (not to mention a distributor for oil, herb, and wax as well), it doesn't hurt that this company has also been featured by High Times, Touch of Modern, Forbes, and more – lending this affiliate program a lot of credibilities others don't have.
Combine that with a three-tiered commission schedule based on your sales volume (ranging between 20% and 30% commissions) and a year-long tracking cookie, and it's easy to get excited as an affiliate here.
DaVinci Vaporizer
Another great vaporizer affiliate operation, the da Vinci brand, is known worldwide and is particularly popular in the United States, Canada, and the European Union.
Affiliates here have plenty of opportunities to hit the ground running with big commissions thanks to the EPC of da Vinci Vaporizer, too. We are talking about a 30 day EPC north of $460 and commissions (on average) of $70 or more per sale.
Suppose that wasn't reason enough to move forward with this operation. In that case, the tracking cookie lasts for 120 days, commissions are pegged at 15%, and the company is one of the most supportive of their affiliates in the business today.
Everyonedoesit
This affiliate program has a little bit more of a following in the European Union and the United Kingdom than the US (right now). Still, they are rapidly moving to gobble up market share in the United States with significant ad rollouts and marketing campaigns – all of which you are going to benefit from as an affiliate.
The beautiful thing about this organization is that they have built their entire business on the back of affiliate marketing.
That means they're going to have plenty of advertising creatives, banner ads, sales pages, and other promo materials ready for you to rock and roll with straight out of the gate.
All you have to do is push traffic to the offers and watch as the 10% commissions come rolling in.
The 15-day tracking cookie is a little light (compared to the year-long one we highlighted above), but that's the only real knock against this affiliate program.
Green CulturED
It's not every day that you find 60% commissions in the affiliate world these days – or even anything north of 50%, really – but that's what you'll start with through this cannabis-focused affiliate program.
One of the most popular business training programs in the cannabis industry these days, this program's average order value is much higher than most "direct to consumer" offers thanks to the offers' business-to-business nature.
That means you can expect 60% commissions on orders that go north of a few thousand dollars, with average commissions pegged at $350 per sale across the board.
There's a lot of money to be made as an affiliate, that's for sure.
Green Goddess Supply
One of the better-known brands in the cannabis space today is that name recognition will pay off big time when you joined up as a cannabis affiliate.
The commission rate is slightly on the lighter side of things (just 10%), but average sales are so high that it's not hard to make a lot of money in a hurry.
On top of that, as your sales explode, you'll be able to bump up your commission rate (12% for all sales over $500 and 18% for all sales over $3000).
As soon as you hit that lifetime sales number, your commission jumps, too.
The quality of these products is fantastic, which means you're going to see fewer chargebacks and feel more confident selling these products as an affiliate.
Herbalize Store
At first glance, any cannabis company offering 8% commissions isn't going to capture that much attention – until you see that their average order size hits $200 (or more) and you realize that there is plenty of money to be made here.
On top of that, the fact that this affiliate program runs off of ShareASale (a trusted and well-recognized affiliate system) means you aren't going to have to worry about busting your tail to become a great affiliate only to be stiffed by less than ethical organizations holding back your pay.
You'll also gain immediate access to some of the best banner ads, text links, and general advertising creatives in the cannabis space right now with new "drops" added to your affiliate backend all the time. The tracking and reporting tools from this affiliate operation are fantastic, too.
HoneyStick
Anytime you have a chance to do business as an affiliate with one of the most popular cannabis operations under the sun, you should leap at the opportunity, and that's what's possible here.
This was the first brand ever to offer a sub-ohm vaporizer, an innovation that transformed the cannabis world from top to bottom the second and hit the market. It earned this company a lot of dedicated fans and passionate customers.
All of that credibility is going to "rub off" on you when you join as an affiliate, giving you a chance to hit the ground running in this competitive market with a lot of advantages other affiliates won't have.
The commission rate currently sits at 15%, with average order sizes of between $100 and hundred and $15. The tracking cookie is good for 30 days (industry average, or right around there), so you should be good to go in that department, too.
MagicalButter
Describing themselves as the first-ever countertop herb extractor organization on the planet, there's a real "first mover" kind of advantage here with this company – and that's always attractive for new affiliates.
No, you're not going to be able to leverage the same kind of reputation or big brand-name that some of the other affiliate programs on this list have with this up and comer.
But the product itself is so exciting and so fresh that it offers plenty of its advantages to you as an affiliate marketer.
Affiliate management is all taken care of in-house at this organization, with a custom backend and affiliate dashboard that is easy to use and transparent.
Payouts happen through PayPal, and the 20% commissions are easy to bank – especially as this company gets more and more favorable press.
Mana Artisan Botanics
Headquartered out of Hawaii, this "farm to body" hemp organization has a unique selling point that no other company in the business can offer.
And that's a tremendous amount of leverage to smart affiliates ready, willing, and able to capitalize on the opportunity.
Commission rates start at 15%, though there's a lot of opportunity to see those commission rates double (or more) depending on the volume of sales brought in.
The company provides access to more than 20+ years of cannabis experience in the industry, cutting edge creative and optimized marketing campaigns, and a whole host of other resources engineered to help their affiliates succeed straightaway.
MarijuanaDoctors.com
The largest of all the online dispensaries and easily one of the most popular operations in the industry today, you'd have to be at least a little crazy not to want to get in as an affiliate here.
The 10% to 20% commissions aren't the biggest in the business by any stretch of the imagination, but your tracking cookies are lifetime cookies – yes, you are reading that correctly – and give you plenty of opportunities to make quite a bit of money.
This affiliate program also runs in-house, with an admin backend panel that's easy to navigate and offers transparent reporting information.
Monthly residual commissions are available, as well as point-of-sale commissions, giving you a couple of chances to diversify your income streams as an affiliate.
Medical Marijuana, Inc.
Quickly becoming a "go-to" source for CBD products and hemp solutions, affiliates are going to be able to earn 15% right out of the gate when they sign up here.
The commission can jump to 20% as soon as you start to trigger $10,000 in sales or more, with an opportunity to boost that commission rate even higher if you're able to consistently bring in even more money.
The communication between this affiliate management team and their actual affiliates is perhaps the best in the business.
They always let you know what new products are in the pipeline, how their own advertising and marketing is doing, and are looking for ways to help their affiliates succeed. You'll want to become an affiliate here if only to take advantage of their sales and marketing training!
ApplyHere