Several web-based systems can help you venture your business online and become successful. Karta and Thinkfic are examples of platforms to help you build an online course.
We will compare Kartra and Thinkfic to help you choose a good platform.
Thinkific and Kartra are among the best online platforms available, especially if you want to monetize your knowledge, skills, services, and products.
What is Kartra?
Kartra is an all-in-one online platform that includes extensive online marketing tools. It helps you launch your business and sell digital products on a single platform.
Main Features and Tools of Karta
Funnel builder marketing Campaign: This feature enables you to design a multi-page funnel system that can help convert website visitors into potential clients/leads, and customers into recurrent clientele
Email and marketing automation: It enables sending of bulk emails conveniently. You can send up to 15,000 emails per click and run SMS marketing campaigns to engage and communicate with potential clients at a go seamlessly.
Course and video hosting: You can host your courses, including videos, without outsourcing a third-party service.
Course building Pages: With a drag-and-drop feature, you can create pages with lots of uniquely designed templates that are mobile optimized
Affiliate management: This allows you to recruit and manage affiliates who want to promote your products or services for a percentage commission
Help Desks: Includes ticketing service and live chat to assist when handling customers' queries or issues
Scheduling apps: A calendar app that assists in scheduling meetings and appointments when necessary
What Is Thinkific?
Thinkific is a Learning Management System (LMS) that provides a secure space to easily host, manage, and even sell your digital courses without special technical skills.
The tools in Thinkific are intended to assist you in getting a learning course on track so you can:
Build your brand
Start selling immediately
Create compelling content
Scale your business
Grow your audience
The only course platform you'll ever need
Set up your courses in no time flat. No coding required.
Main Features and Tools of Thinkific
Unlimited courses and number of enrolled students: There are no limitations on the variety of courses offered and students enrolled
Direct hosting for distinct course formats: You need one hosting for all your courses as everything is secured in Thinkific
Customizable web pages: Templates that can match the appearance and design of your business on your website
Integrations: Allow working with other tools to allow the user a smooth operation
Quizzes: This allows you to assess your students with interactive quizzes after each learning session
Certificates: You may opt to award students with quality certificates at every end of a module
Community forums: Where you can effectively market several courses and engage with students
Payment options or features: It allows one to integrate PayPal and Stripe as payment options to accommodate a wide range of students
One-On-One Comparison
Thinkific VS Kartra: Price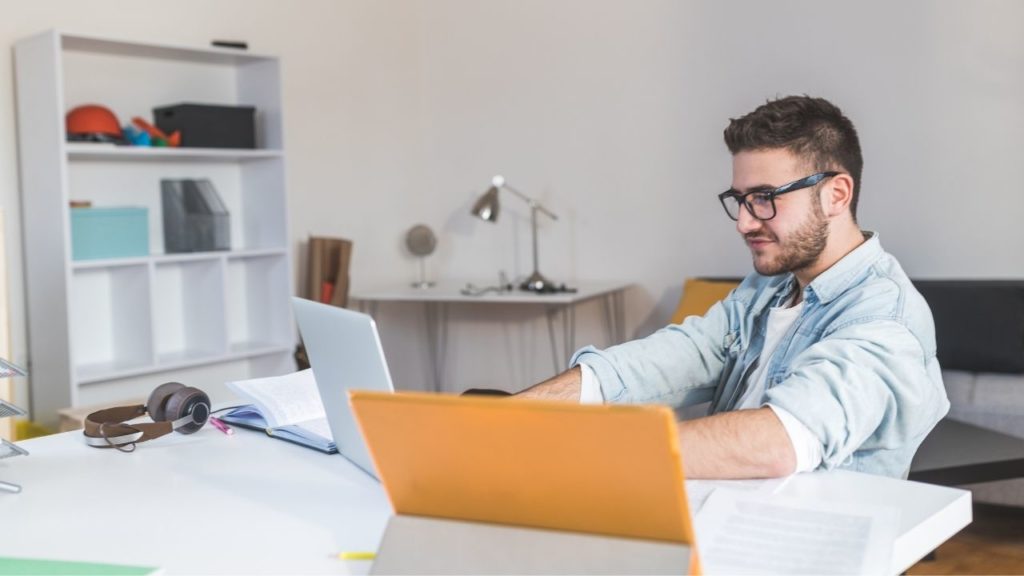 You can subscribe to Kartra's service from $99 to $499 per month. Each package includes a 14-day trial at an initial fee of $1, including a 25% discount when you choose the annual subscription.
One good thing with Kartra is you can access all its features starting with the basic plan. The only limitation is the number of membership sites one can build and the number of bulk emails one can send
The silver plan (the second-lowest tier) takes care of all the limitations of the Basic plan. So, if you are in dire need of the full unlimited features such as emails, bandwidth, products, leads domains, and courses offered, you may need to upgrade.
Thinkific price ranges from a FREE plan to a $499 package with a 20% discount if you choose to pay annually. So, if you need a cheap yet effective tool to launch your content online, Thinkfic offers the ideal option, considering that it has a free plan without any hidden fees or costs.
However, the Thinkific basic plan has several limitations, and it does charge 10% of the revenue as its transaction costs. Even so, upgrading to higher-tier plans has some limitations considering the package type.
Kartra proves to be ideal as it does not have limits on the higher-tier plans.
Thinkific vs. Kartra Pros & Cons
Kartra Pros
Offers a wide range and more comprehensive features for any online service or product
Kartra entails a unique, easy-to-use email automation system.
It is equipped with more funnels and checkout tools.
It comes with advanced Marketing and Affiliate management features.
It has built-in Scheduling and Helpdesk features.
Kartra Cons
Kartra's pricing might seem expensive to newbies.
It has no free plan offer like Thinkfic; you will have to pay $1 for the trial plan option.
Thinkific Pros
Thinkific has an exclusively Free Plan without any time limitation.
It has more comprehensive student management tools and engagement features.
It focuses highly on designing and selling courses online. Hence, it ranks top with this category's best tools and features.
Thinkific Cons
Its basic plan has numerous limitations.
You might need to employ third-party plugins since Thinkific is not an all-in-one platform.
Kartra vs. Thinkific Final Verdict
Clearly, with Kartra, you have all-around features required to run an online business.
With numerous powerful features and quite an affordable price, Kartra seems the better option.
Alternatively, Thinkific offers among the best features for course creation and membership. It has plenty of customized features; in this regard, it makes it extremely easy to manage your enrolled members and the entire business with little to fewer limitations.
However, to maximize the use of Thinkfic, you will require to integrate it with extra 3rd party applications. Therefore, you will incur extra costs.
Choosing the best platform will mostly rely on your specific business needs.
If your main agenda is to build a market and sell online courses, Thinkific would be the better choice.
But if you require more options than building and selling courses, Kartra would be your best choice.
Kartra vs. Thinkific: FAQs
Which is the best platform between Thinkfic and Kartra?
The best option will depend on one's business needs. For example, Kartra is best suited for selling and advertising your memberships. On the other hand, Thinkific is equipped with more engaging tools for your members (such as surveys, quizzes, and assignments) than Kartra can offer.
Is Thinkific Free?
Yes. Thinkific offers a free plan. Nevertheless, this plan is quite limited compared to Thinkfic paid plans. However, for newbies, it has enough tools to start you off.
Which platform is best equipped to help increase my sales?