In this guide, you'll learn how to journal by following these best journaling tips.
Journal with a Pen
Write in your journal with a pen. I often hear that people think they need a special pen for writing in their journal. Nope, any pen will do just fine for this purpose.
That being said, if you have a favorite pen, something that gives you energy, and helps with creativity, use it.
How to Choose a Journal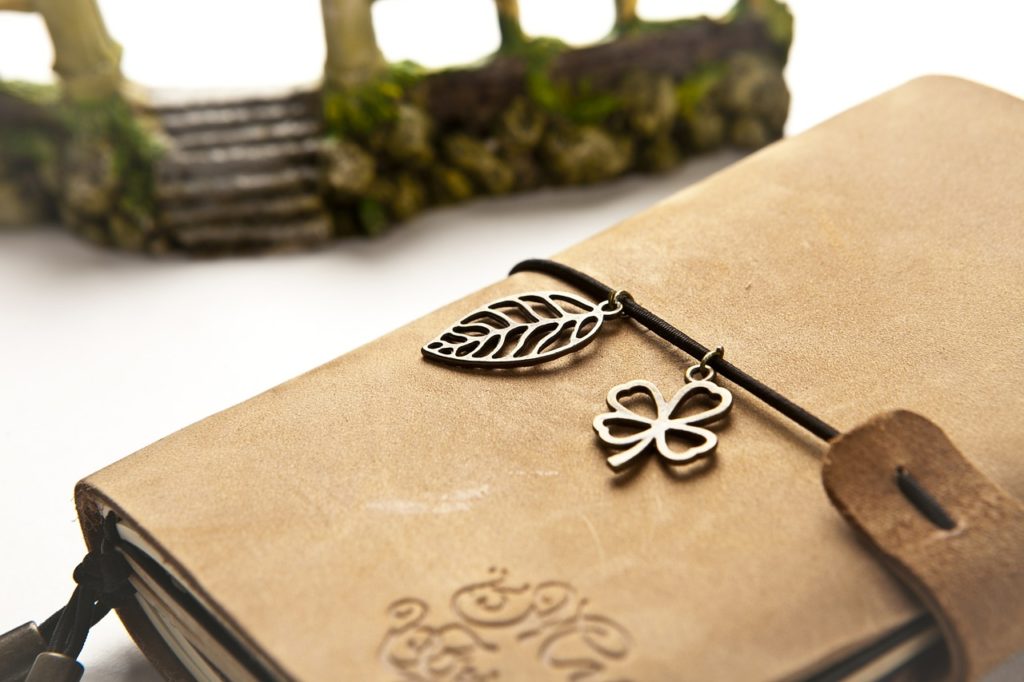 There are a few things to consider when choosing the right journal.
What's your purpose? What do you want to use it for? If you're hoping to chronicle your life, then a more traditional hardcover blank book might be better for you than a notebook from the dollar store.
You'll likely find yourself writing in multiple journals as well, so pick one that feels good in your hand and will work best for its intended purpose.
Are you artistic? If so, you may want to choose a blank book with thicker paper or go with an old-fashioned art journal.
Are you into scrapbooking? In this case, anything goes! You can also use washi tape, stickers, fabric pieces, ribbon, stamps, and whatever else you can think of to make a unique, visual representation of your life.
What size will work best for you? If the journal will be something, you'll carry around with you, then choose something small enough that it won't weigh down your bag or purse.
Do you like having lots of room in your journal to write or prefer a tighter format where things aren't so crowded together? Consider this when choosing one that suits your personality.
Think about binding. Are there bindings that will hold up better over time than others, or do particular types of binding allow you to layout the book flat for easy writing and drawing as well as save space? If possible, consider getting an extra-long book, so all your entries are not crammed on one page.
Do you want a cover? Some planners and journals come with a protective vinyl or cloth cover to protect the journal from breakage and spills, while other blank books do not. Those without covers might be cheaper but will require additional protection to keep the pages intact longer.
Recommendation: Find a blank book that fits your personality. When you find something that feels good in your hand and looks appealing on your desk—and is easy to take with you when necessary—chances are you'll use it more often.
Read Before You Write Your First Entry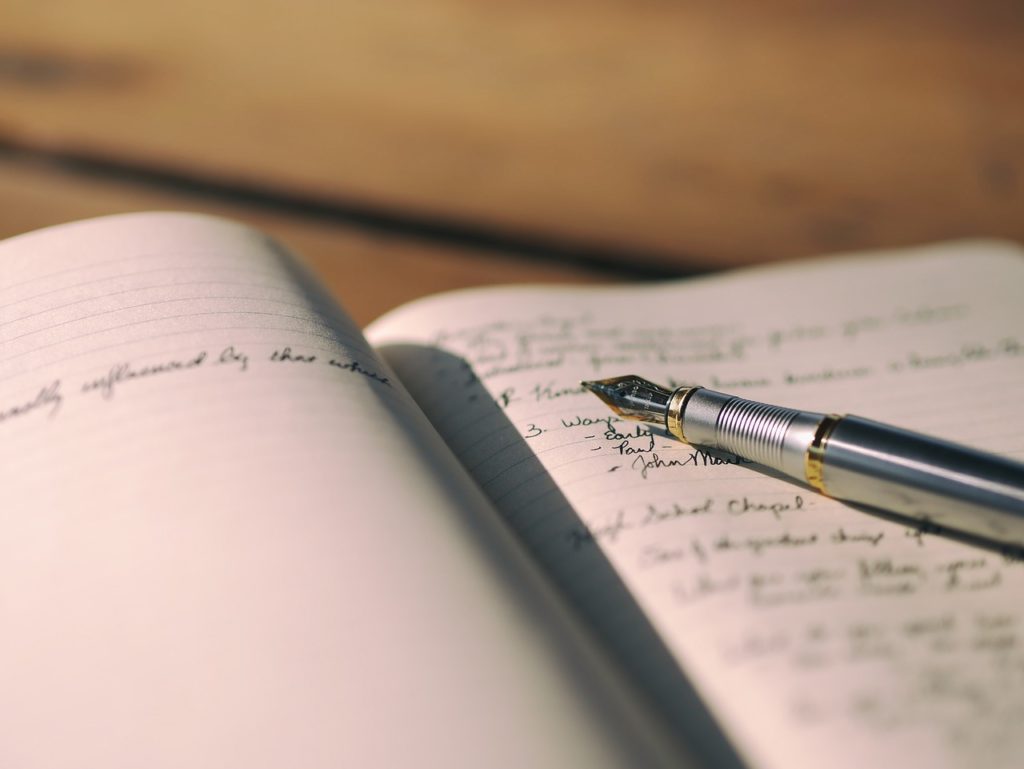 No matter what type of journal you choose or which best journaling tips you use, make sure you read the whole thing through first before making your first entry.
You don't want to have many blank pages between your entries because that will just be wasted space and possibly create unnecessary angst if your book isn't complete enough!
Write down your thoughts more frequently than waiting for an "ideal" amount of blank pages to appear. There are no perfect rules in all actuality when it comes to writing in a planner or notebook.
Likewise, There doesn't even need to be an ideal amount of blank pages in a journal! It's just there for you to use as needed and is what makes writing in your planner or notebook fun.
Adopt an Attitude of Gratitude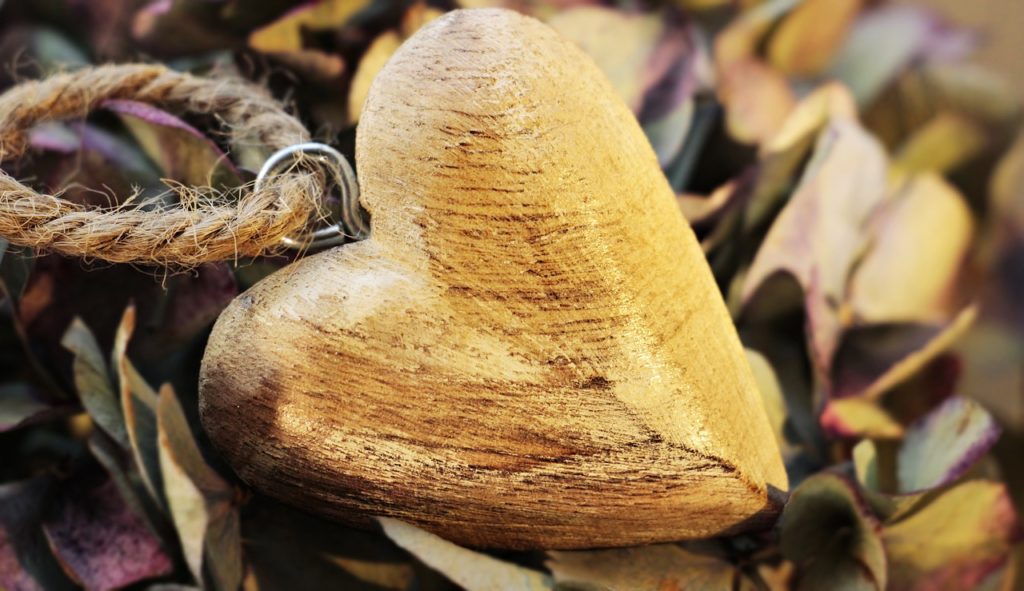 As you might guess from the name, one of the best journaling tips is to adopt an attitude of gratitude. Get in the habit of writing down at least one thing that you're grateful for every day.
There are lots of benefits to keeping a gratitude journal.
First, it can help encourage better health, relationships, and happiness. As a bonus, there's also some evidence that it might even help you live longer!
Best Ways to Get Motivated to Journal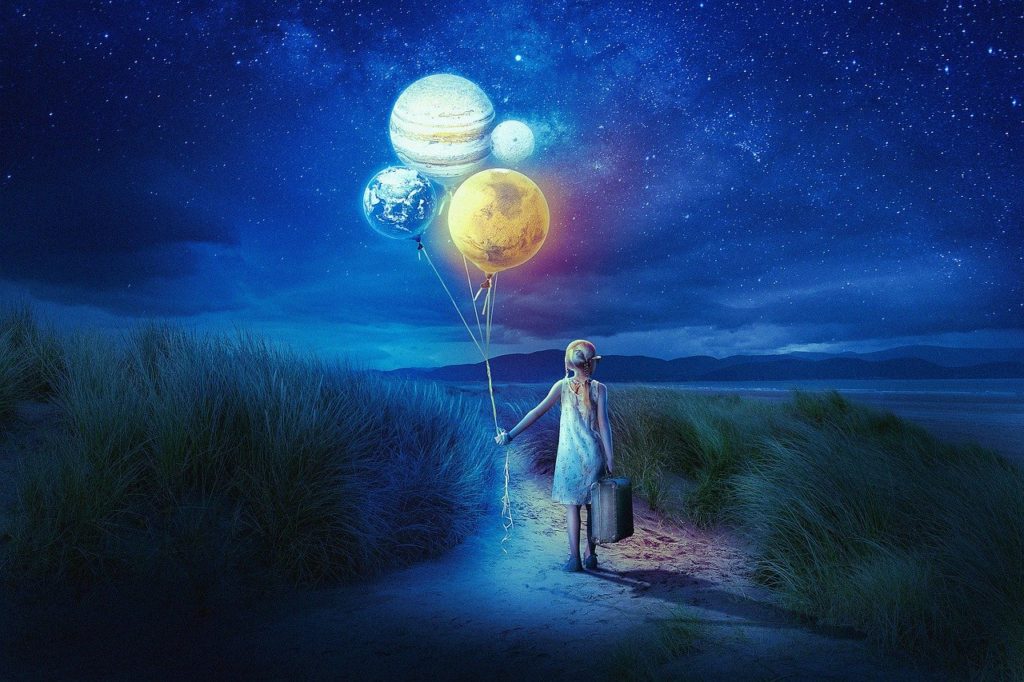 One of the most complex parts about getting started with journaling can be finding the motivation you need to get going. Fortunately, there are several reasonable strategies for getting started with your journal.
I've found that the easiest way to get into a new habit is just to get started writing in my journal. So I tell myself, "I'll start today and write about anything."
This strategy works for me because it's easy since I don't have to think too hard about writing or worrying too much about making it great.
Instead, I dig into my journal and start writing on any topic that comes to mind.
Also, it's easy to keep doing it because there aren't any expectations for the content. There's no way I can fail this assignment! It's just a free-flowing exploration of whatever is on my mind.
This is a great journaling tip because it helps you start practicing this critical habit without any pressure or expectations. As a result, it is one of the best ways to get motivated to write in your journal.
Self Journaling Therapy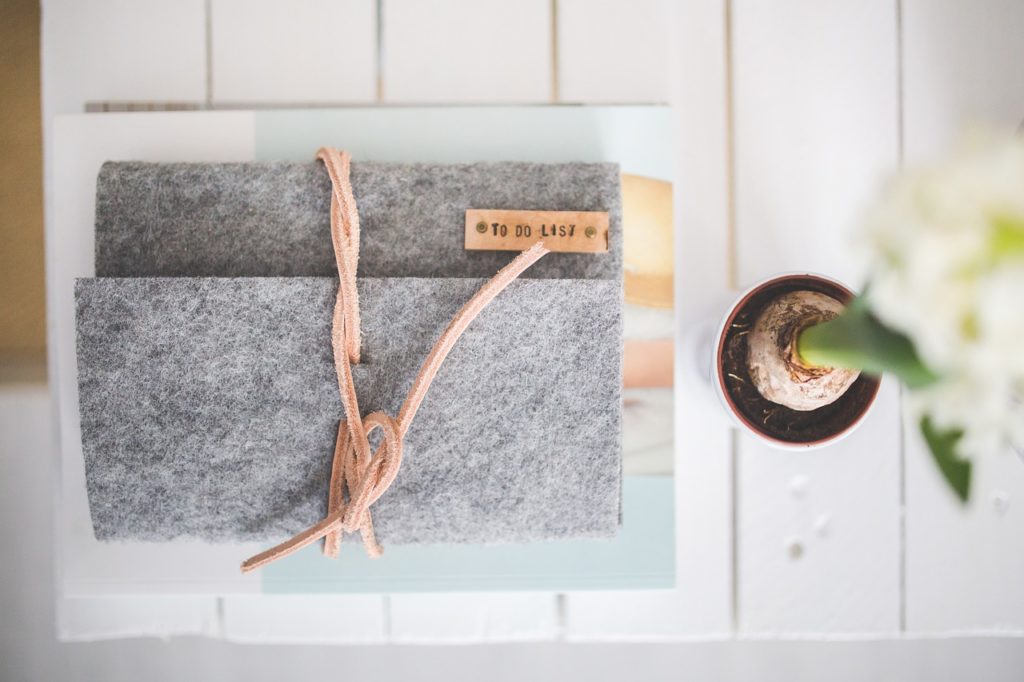 Journaling, for many, is an excellent form of therapy. It can help you process your thoughts and feelings safely that isn't harmful or embarrassing.
The Self Journaling Therapy Technique is the name of one of the best journaling tips for processing your emotions. This exercise will help you get started with this helpful habit by helping you get comfortable with writing about yourself and your thoughts out in the open.
As you get used to writing in your journal, you'll find that it gets easier to share your deepest thoughts and feelings with yourself. As a result, this is one of the best ways to treat yourself using journaling as therapy.
Write a Journal about Your Life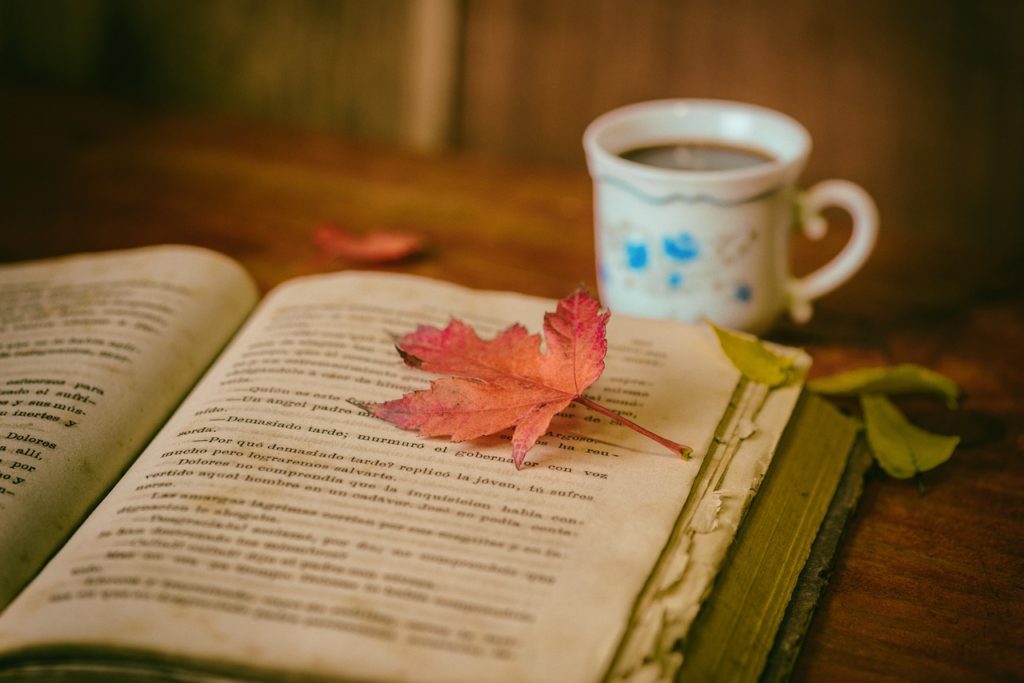 One of the best journaling tips is to write a journal about your life. You can do this by writing down or recording whenever something significant happens in your life and then summarizing it in your journal afterward.
This is one of the most popular forms of keeping a journal because it helps you reflect on what's going on in your life and record your memories.
The Year-In-Review Approach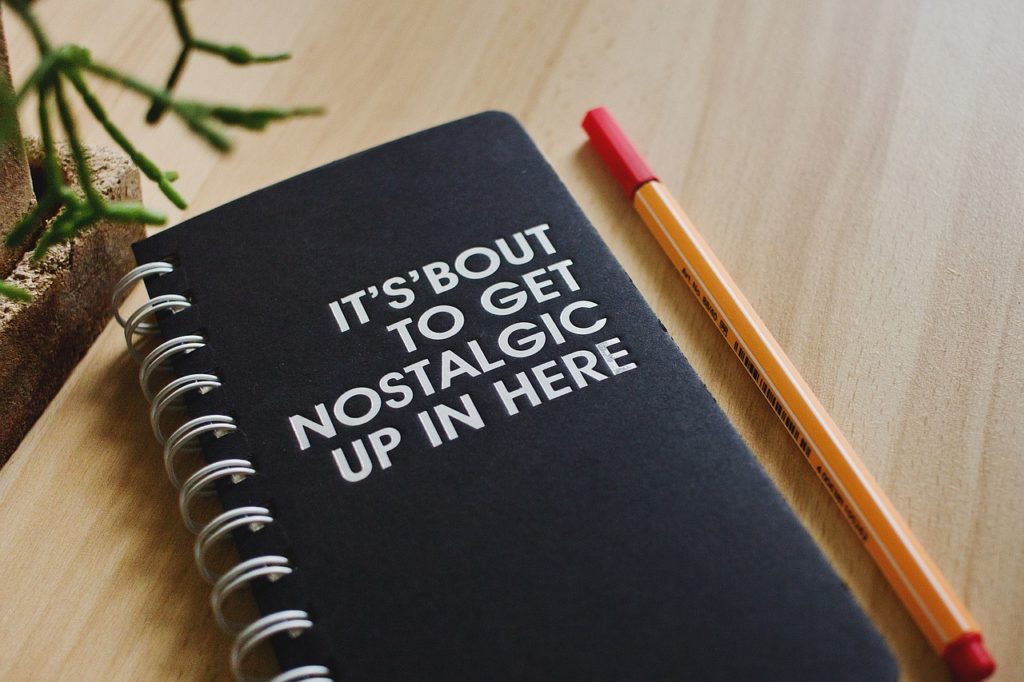 Another popular journaling technique is the year-in-review approach. This strategy involves summarizing the previous year by writing three or four pages every December.
Remember that a journal is for you, so there's no need to follow someone else's approach. Instead, consider adopting one of these techniques or creating one that works best for you!
Keeping Your Journal Private
You might feel like sharing your journal with others is one of the best ways to get into this habit.
However, I recommend starting by keeping your journal private. This suggestion is especially valid if you're just getting started or have never written anything down before.
Sharing too much about yourself can lead to misunderstandings, and we don't want that to get in the way of your progress.
Some people may even treat it as an invitation to meddle with you. For example, sometimes, a parent or spouse might tell us what we should be writing about instead of listening and encouraging our thoughts.
Or they may become nosy and ask questions like "What's this sentence about? You must be having problems with ___."
The best way to avoid this is to keep your journal private for now. Just keep it between you and your special pen.
Then, After a while, you'll feel ready to share more of your thoughts with others, and that's OK too!
Start Your Own Journaling Rituals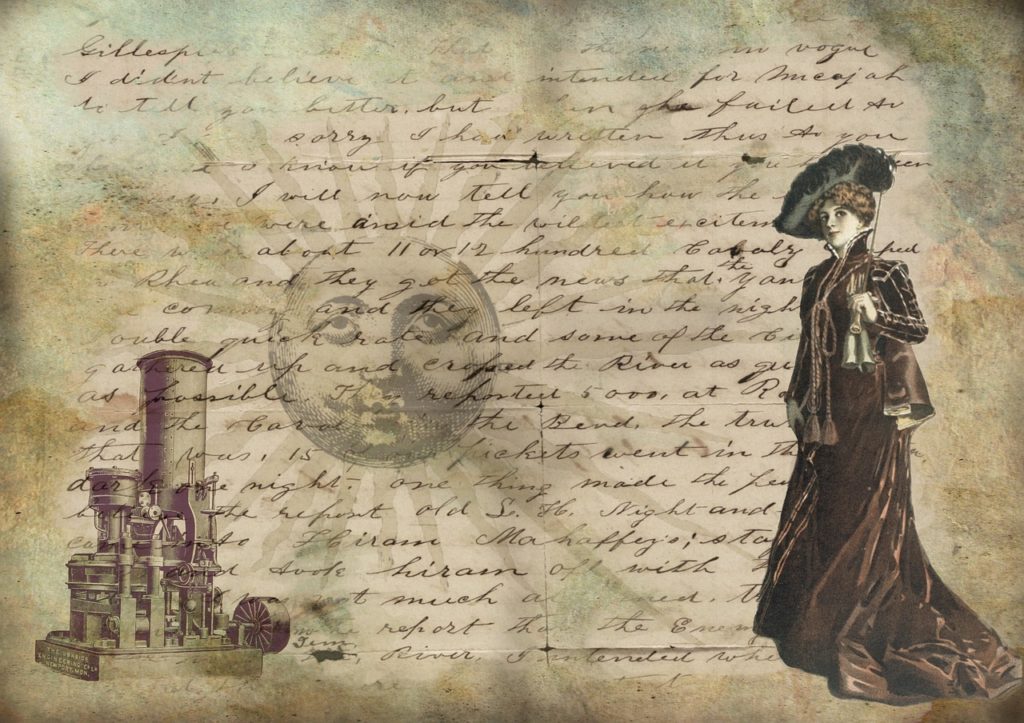 Creating your own journaling rituals can help you fall in love with this habit.
To do this, start by trying one of these three simple routines every time you sit down to write.
Take a few minutes to drink some coffee or tea while reading something inspirational or watching someone inspirational on Youtube.
Then, you will feel ready to start writing.
Set a time limit for how long you're going to write (for example, 15 minutes every day). Start by writing something positive such as "This journaling habit has changed my life in many ways." Then, write about how you feel right now.
How to Set Up Your Journaling Routine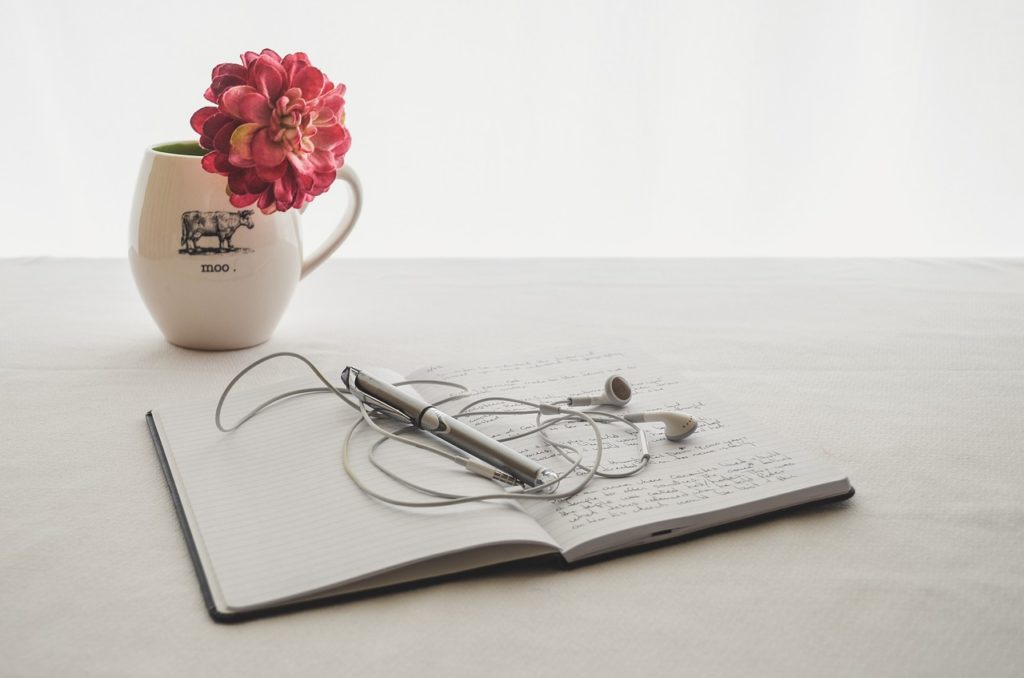 Once you've picked one of these journaling ritual techniques, you can start writing in your journal at the same time and place.
This will help you connect what you're doing to a particular feeling or moment. You'll remember why that habit matters to you even more strongly!
If setting up a specific thing can help get you into the right mindset, then you should consider using one of these methods:
Make your writing time the first thing you do every morning. Before bed, take 5 minutes to write about something that you're grateful for or thankful for. Then, schedule a 30-minute break at work where you can spend some extra time with your journal.
Take a 15-minute walk every day just after lunchtime where you put on headphones and listen to music while writing in your journal. This is an excellent way to escape from distractions if you're working from home.
Take Time for Journaling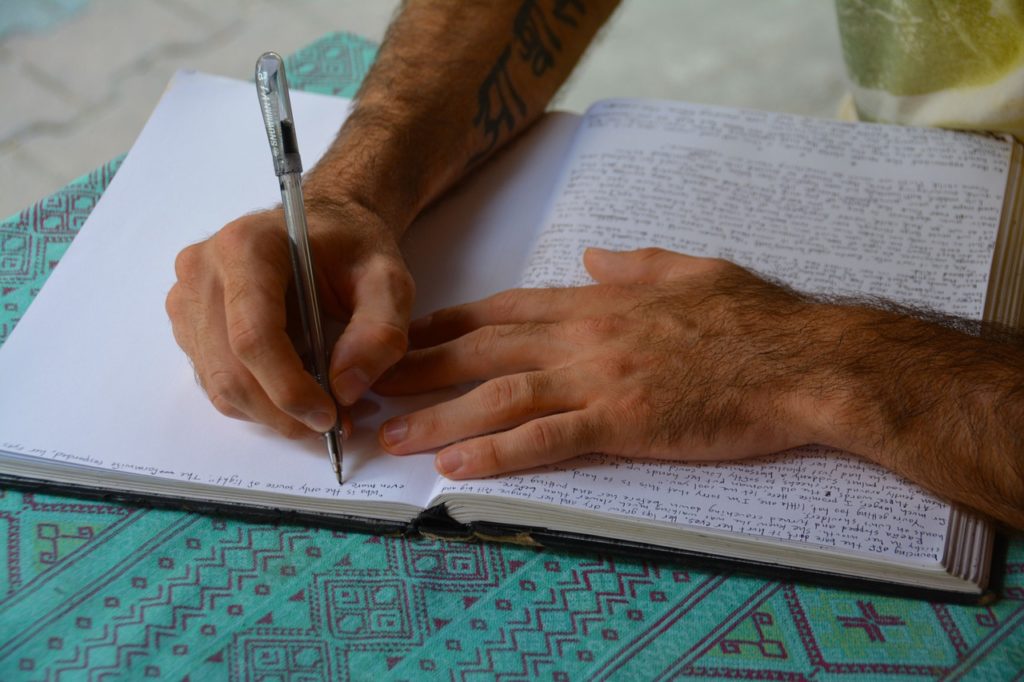 I hope that by now, you're eager and excited about starting a journal. You can create something special for yourself by spending a few minutes every day writing down what's on your mind.
Writing in your journal will help you focus on important things instead of random distractions.
It will also give you the chance to reflect upon what's going right in your life!
This is an especially great habit for the wintertime when it's easy to get stuck indoors. Just 15-30 minutes a day can make a world of difference for your state of mind, habits, and happiness!
So don't let another year slip away without making this new daily habit yours!