Is Redbubble legit? Great question! We'll explore the answer to that in detail in the following review. Do your research before buying anything from Redbubble, just like any other online retailer. Read reviews from past customers and compare prices to make sure you're getting the best deal possible.
What is Redbubble?
Redbubble connects artists with buyers looking for unique, custom-made products via an online marketplace. Artists create designs to be custom-printed on select products, including t-shirts, phone cases, stickers, and other items. Buyers browse the site to discover artwork, select, and order.
Art springs up in many places. Yes, we expect it in museums, galleries, and pictures at an exhibition. And yet art is part of our everyday lives. It includes the duvet cover we pull over a sleeping child or the special design on your favorite coffee mug.
Fun and fashionable products incorporate beautiful, thoughtful, or zany images that embellish and elevate items, including the t-shirt or drawstring bag on a friend's back; wall art that enhances and complements a home's decor, plus everything from shower curtains to bedding that makes a home captivating.
Plus, unique and fun offerings for adults, kids, babies, and pets, too!
Is Redbubble Legit?
So, if you're wondering if Redbubble is safe to use, in a word: Yes, the brand's a legitimate business and employed with confidence by creatives and consumers. Redbubble is a multi-million-dollar online brand founded in 2006 in Melbourne, Australia, and has offices in San Francisco and Berlin.
As a publicly traded company, it must adhere to rigid financial regulations. So, there's no need to be worried about Redbubble. And over 700 million creatives have used the platform to connect with clients on a user-friendly, clean, and secure site.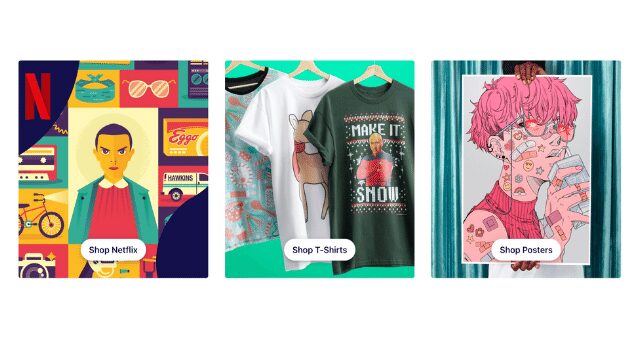 In this review, we'll examine Redbubble's policies, customer reviews, and history to help you determine whether it's the right platform for you as a creator or a client. It's essential to be cautious of online markets to avoid scams. While some skeptics have raised concerns about the legitimacy of an online business such as Redbubble, the brand has proven to be an industry leader.
What Products Does Redbubble Sell?
Redbubble presents a range of quality products, including:
Hoodies
Phone cases
Stickers
Tote Bag
Wall art
T-Shirt
Backpacks
Home Decor
Canvas Prints
Stationery
Kids' clothes
Pet supplies

How Does Redbubble Work?
You can browse the Redbubble website or app to see all available products. Then, when you discover a design you like, click on it and select the latest articles and print-on-demand products to customize products like t-shirts, phone cases, magnets, and pillows to make them unique.
Enjoy Unique Designs with a Legitimate Business
Redbubble has earned a score of 3.9. In addition, the company has over 21,000 reviews on Trustpilot, demonstrating that customers can consider Redbubble safe.
Most customers seem happy with their experience on Redbubble, although there are a few complaints about customer service and quality control. Redbubble responds to negative reviews on Trustpilot, a sign of care for clients' concerns and the mark of a legit company. The Better Business Bureau gave Redbubble a review of A-.
Pricing and Print-on-Demand Products
It is worth mentioning that the buyer is paying for excellent designs and good-quality custom-created products. The money paid goes towards the artist who made the design and the cost of printing and shipping the product.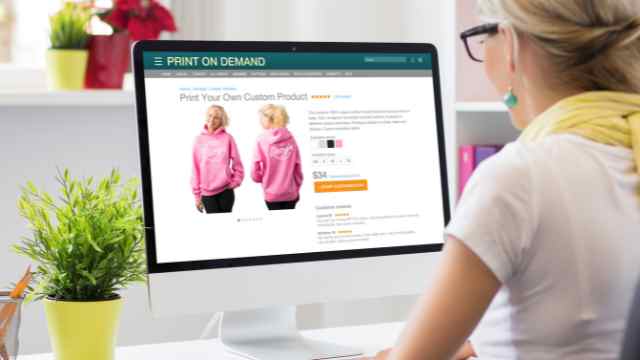 As mentioned earlier, because designs are printed on demand, keep in mind that the client is obtaining a unique and quality item; there are no economies of scale for indy artisans, so products may be slightly higher in price. However, there's no inventory in the entire process in the print-on-demand business model, which keeps costs down. When ordering, a print shop near the client produces and ships the order directly to the buyer.
Is Redbubble Legit for Creators?
From the artists' perspective, it's imperative to trust the website that will sell their artwork. Creatives rejoice: Redbubble is a legitimate enterprise. So, if you've ever wanted to create a piece of artwork and picked up countless kudos and suggestions on selling it on products, this could be your moment.
Make Money with Your Awesome Designs
Redbubble is an excellent website for artists, uniting creatives and a global community of fans and buyers. In addition, it provides a way to earn income through their art, removing much of the risk of selling designs online. The company provides creators with free membership.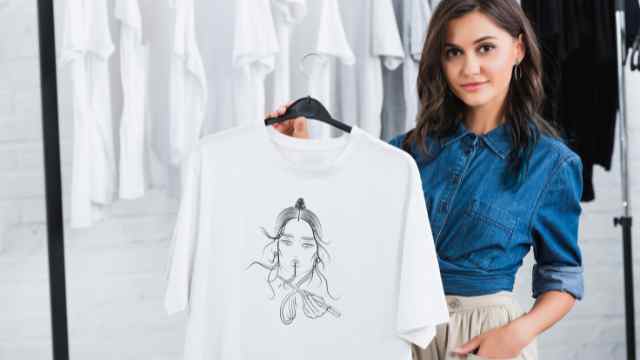 As a member, the artist can choose the products to be printed with their designs. They also determine the price point. And artists maintain their design copyright.
Meet Your Marketing
Creating is challenging enough. Redbubble gets that point. That's why the online marketplace handles a hefty amount of marketing and offers ways to generate marketing campaigns, including providing artists with a unique URL to give to consumers to aid them in finding more of a favorite designer's work.
Customize Your Message
And, if you're looking for definitive custom artwork to embellish your fundraising t-shirts, Redbubble could be the site that has you covered! It's an excellent website for small-to-medium organizations, businesses, Streamers, TikTokers, YouTubers, and other content creators to create and showcase their own designs on a wide array of merchandise.
How to Sell Your Artwork on Redbubble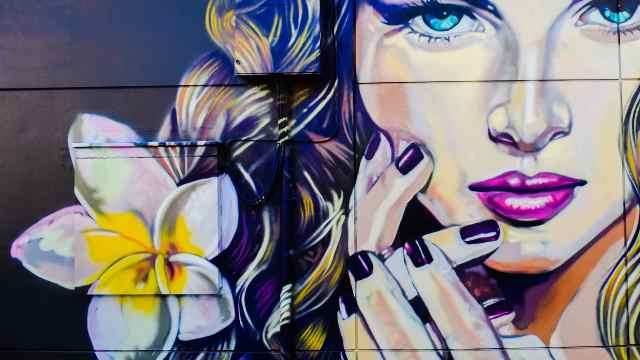 The process of getting started is straightforward. Sign up for a Redbubble account and upload the design. Give the artwork a description, title, and relevant tags, and it's available for sale.
Creatives maintain control of how clients view their designs, including positioning, color selection, and other aesthetic choices. As a result, Redbubble acts more like a logistical and marketing service for artists than anything else.
Benefits of selling on the Redbubble online marketplace: With an audience of over 35 million visitors a month, the artwork is viewed by people motivated to purchase.
Templates
Redbubble delivers over 60 different types of creations that you can sell your designs on, including t-shirts, phone cases, stickers, and more. And the art-based business provides access to templates for various products so that creators can gauge what the goods will look like in real life.
Templates for available products include clothing for all family members: men, women, children, babies, and pets.
Who among us can resist witty products for furry family members, including pet bandanas? Question: do dogs know how adorable they look in bandanas? Not to mention pet bowls, blankets, and mats.
For the human family, select templates for apparel like graphic t-shirts, a-line dresses, shirts, leggings, scarves, tank tops, and socks. Or browse products and goods for home, office, and gift-giving, including mugs, tapestries, bedding, jigsaw puzzles, pillows, and much more!
Independent Artists Get Paid for Well-Made Design
Redbubble doesn't charge artists any listing or selling fees, and it costs nothing to sell on Redbubble. In addition, creatives maintain control over their prices. They can choose the default 20% artist margin the company automatically prices or change the percentage of artist markup.
Once the designs are uploaded, Redbubble takes care of the printing, shipping, and customer service. Creators generate passive income from their work. Finally, creatives retain the rights of the artists' intellectual property.
Does Redbubble Offer Official Merch?
The answer to the question about the print-on-demand company, "does Redbubble offer official merch?" is a nuanced and qualified "yes." Redbubble is an online marketplace connecting independent creatives with clients and describes their products as "Officially Licensed-inspired gifts."
Official Fan Art Through The Redbubble Partner Program
One of the most challenging chores for creatives is working in the global online marketplace requiring licensing or copyright law knowledge. Redbubble can help artists steer the formidable world of fan art. Redbubble has several legit brand partnerships, each with its own guidelines, designed to aid creatives in getting the proper licensing to sell art of their favorite subjects.
The Partner Program has facilitated brands in licensing agreements, allowing artists in the program to create officially recognized merchandise for various brands. Each brand that artists will work with through Redbubble will have a unique set of guidelines for what they expect from artists.
Payment
The payment to creators is a central point to consider when questioning whether Redbubble is legit. The company pays artists through PayPal, which can then be transferred to the artist's bank account. Payments for the artist margin are made for the previous month's sales on the 1st.
Product Returns
One of Redbubble's benefits for creatives is that artists aren't charged if a customer returns the product. This is one reason that Redbubble is so meticulous about the standards of its manufacturers and printers.
Is Redbubble Legit for Buyers?
From a buyer's perspective, Redbubble is a platform for buying fun prints and products. Clients receive unique designs from talented artists they would be unable to discover anywhere else, all while supporting artists.
Redbubble is a popular platform; shoppers can buy confidently from this respected company. In addition, Redbubble offers multiple secure payment options, has a customer support team to help with any issues, and offers a free return, exchange, store credit, or money-back guarantee.
As a buyer on Redbubble, you can browse through available items and filter your results by price, category, or artist. Expect to find a wide range of art, clothing, and home decor items with designs by independent artists.
One client suggested that purchasers go beyond simply appraising the look of the mock-up coffee cup or shirt but check the design to ensure that it's high quality and clear.
Millions of buyers choose Redbubble for their printing-on-demand needs. Therefore, sellers on the platform are usually very reasonable in their pricing.
Time and Delivery
However, please note that shipping and handling are likely to increase if different items shop from other parts of the world. Another thing to note is that the express shipping feature can hasten the expected delivery date, about three weeks.
If you need the product today, you're still in the running. Redbubble offers an array of goods, including wall art, T-shirts, stickers, and home decor, designed and sold by independent creatives. In addition, you can find Same Day Delivery-inspired merchandise and gifts printed on quality products in socially responsible practices.
Every purchase places money in an indy artisan's pocket.
Discounts and Coupons
What's better than finding unique products with great designs? Saving money while shopping for fantastic print-on-demand items. Sites like Swagbucks, CouponFollow, or RetailMeNot present a list of available Redbubble coupons. Now that's a pretty picture!
Third-Party Printers Based in Customer's Region
Once an order's placed, Redbubble selects the third-party printer that best fits the product and the client's location. For example, the company uses third-party print shops in the same area as the customer who purchased an artist's design.
Redbubble currently has products printed in the United States, Australia, the Netherlands, the United Kingdom, Canada, France, the Czech Republic, Germany, Italy, and Spain.
From a sustainability standpoint, Redbubble produces approximately 95% of its goods in the exact location they're ordered, so less energy is needed to transport orders. And by employing local, third-party printers, Redbubble helps support the local economy.
Secure Ways To Pay
Redbubble offers multiple secure and trusted ways to pay for your products and receive payment as an artist. For clients residing in the U.S., Canada, U.K., or Australia, customers can use Afterpay or Clearpay, which allows immediate purchase and payment in four installments. And U.S. clients can use Amazon Payments.
Redbubble presents an assortment of discounts like bundle discounts that are automatically added when purchasing a precise number of products, and bulk discounts are applied to orders over $1,000 through the Bulk Order Program.
Can Customers Get Their Money Back from Redbubble?
Before depressing the "buy" button, it's natural to consider: Can I get my money back if I'm not delighted with the product? The short answer is yes, but customers should consider these critical points:
You'll need to make sure that you contact Redbubble within 90 days of receiving your order. As this is a print-by-product service, Redbubble's website doesn't give the impression that customers can return an item simply because they change their minds.
However, buyers can get a replacement, refund, or credit if the item doesn't meet expectations or if there are problems, such as a garment being the wrong size. In addition, Redbubble's customer care is responsive to customers and artists and typically responds to requests within 24 to 48 hours.
Social Responsibility
One of the essential attributes of the third-party contractors that Redbubble hires is their ethical production. Manufacturers are expected to meet employee treatment standards and source high-quality garments. Companies unable to meet Redbubble's employee standards are barred from working with Redbubble.
In addition, Redbubble requires manufacturers to follow the Fair Labor Association's Guiding Principles and maintain current Social Compliance Certifications. Redbubble meets high social and environmental performance standards. The company prohibits hate speech and offensive content. In addition, moderators review all designs for approval before sale.
Because Redbubble prints on demand, products are produced from a placed order, which is more sustainable in terms of materials and energy. Redbubble also participates in programs to offset carbon emissions from shipping its products.
Comparisons
Compared to other 3rd-party marketplaces like Etsy, Amazon, or eBay, Redbubble is comparable in value for those who buy and sell uniquely crafted design-based goods. Redbubble Provides Unique and Fashionable Design Wear and Home Decor Products
The website is a legit platform for creatives and consumers alike, taking care of both sides of the artisan transaction, reimagined and redesigned for our online age with print-on-demand products. From the creatives' vantage point, Redbubble provides an excellent and convenient platform for sharing artwork. It's simple to use and offers artists a wide range of resources to maximize creativity.
In addition to being completely safe, Redbubble is committed to promoting a community of creative individuals where individuals can freely express themselves and connect with others who share their passion for art. Furthermore, through Redbubble, creatives can share their work with a worldwide fanbase and receive remuneration for their efforts.
Final Thoughts on Redbubble
Redbubble is a legitimate brand, providing an easy and fun way to find and get money for independent creators.
The quality and creativity on offer are excellent. And so is the connection between the artists, buyers, and the Redbubble team, who are committed to enhancing every day with distinctive customized clothing, home decor, and gifts.
So, whether you're a creator or a client, the result of this Redbubble review is that Redbubble is legit for small artists to sell their artwork and a safe site for buyers to purchase print-on-demand products.