Crafting the perfect Instagram bio showcases your personality or brand and builds trust with your audience. In this blog post, we'll explore the best way to use an Instagram bio template that will help you create an Instagram bio that captures attention and conveys the right message using an Instagram bio template.
Canva. Design for everyone.
In a visual world, Canva Pro makes it easy for anyone to achieve their goals and create professional designs with premium content and features like Brand Kit, Background Remover, and more.
Short Summary
Craft a professional, concise bio to establish trust and attract followers.
Use emojis and symbols wisely for enhanced comprehension without dominating the bio.
Incorporate custom fonts, relevant hashtags & mentions, as well as regular updates to optimize your Instagram bio.
Why Your Instagram Bio Matters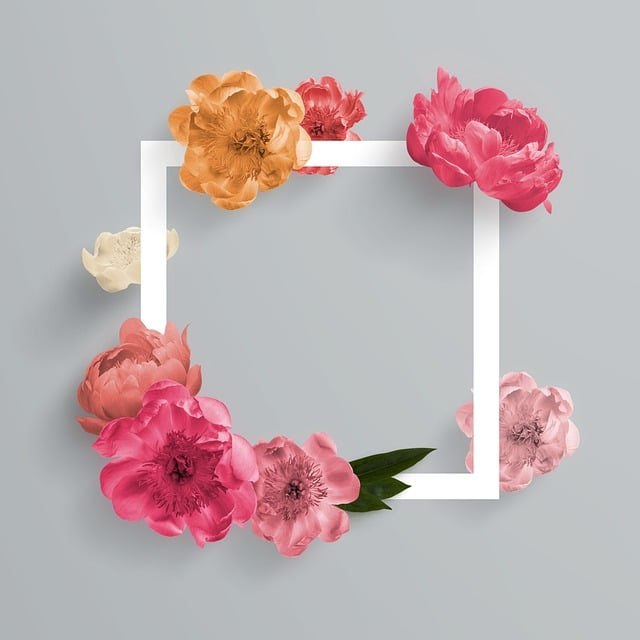 A carefully constructed Instagram bio can be beneficial in terms of attracting followers, establishing trust, and highlighting one's personality or brand. Including a concise self or brand description, contact details, emojis, hashtags, and additional relevant information in your bio can effectively communicate your identity and purpose to the users.
One prime example of an impressive Instagram bio is Queen Latifah's, which effectively conveys her sense of escapism and personality. In addition to a clear description, including a specific call-to-action, unique selling points, and a clickable link in your bio is important. A succinct Instagram bio serves as an overview of your account, which makes it crucial to be concise and easily understood.
Utilizing Instagram bio quotes can serve to express an idea or foster a sense of connection. Including a powerful statistic in your Instagram bio can create a strong statement and provide social proof. Remember, the key to creating an effective Instagram bio is crafting a concise description of yourself that is easily understood by your audience.
Crafting an Effective Instagram Bio Template
Having a compelling value proposition in an Instagram bio is essential as it grabs attention and effectively communicates the intended message. Constructing an effective Instagram bio template involves being informative and succinct, utilizing emojis and symbols judiciously, and including a distinct call to action.
For instance, Shopify's bio emphasizes its support for small, independent businesses, showcasing its brand values.
Be Informative and Concise
Being informative and concise entails providing pertinent and beneficial information in an unambiguous and succinct manner, utilizing the least amount of words possible to communicate an idea accurately.
Constructing an informative and concise bio can be achieved by utilizing bullet points, emphasizing your distinct selling point, and incorporating keywords relevant to your area of expertise. Remember, the character count for an Instagram bio is limited to 150, so make every word count.
Use Emojis and Symbols Wisely
Emojis and symbols are small visual elements used to communicate emotion or impart information. They can be used to add aesthetic value and improve the legibility of an Instagram bio. Emojis and symbols can provide a visual accompaniment to plain copy, facilitate easier skimming, and enhance comprehension of key information about you in a more expedient manner. For example, Olive and Bean Photo utilizes emojis as bullet points for a visually appealing look.
The most straightforward approach to obtaining special characters for your Instagram bio is to open a new Google Doc, then select Insert and choose Special characters. But, be careful not to overuse emojis and symbols, as they should complement your bio rather than dominate it.
Incorporate a Clear Call-to-Action
Including a call-to-action in your Instagram bio can benefit engagement and direct users to a website or other social media accounts. Effective calls-to-action can include requesting users to press the follow button, encouraging them to share their photos with a branded hashtag, or directing them to a page or Instagram account where they can purchase your products.
CTAs in your Instagram bio can be used to direct traffic and solicit action from your audience, increasing engagement and conversion.
Instagram Bio Templates for Various Niches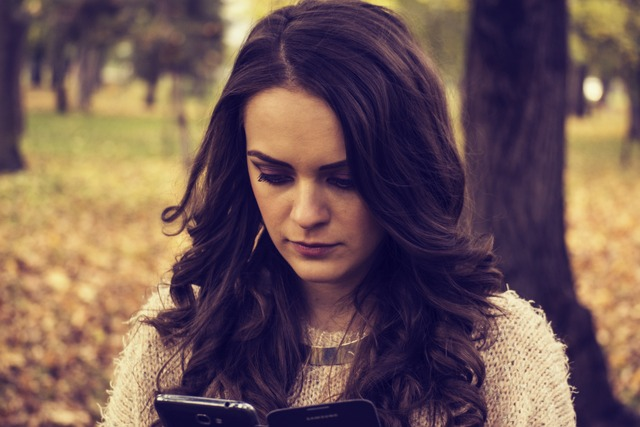 Customizable bio templates can be found for various niches, including influencers, entrepreneurs, and businesses. These templates can help you craft a distinctive bio that aligns with your unique goals and objectives.
Creative Instagram bios are like a window into the soul of the user. They offer a glimpse into their unique personality, passions, and quirks. A creative bio goes beyond the ordinary and captures attention with clever wordplay, thought-provoking quotes, or imaginative descriptions. It's an opportunity to showcase your creativity, wit, and individuality, setting you apart from the crowd.
Whether it's through clever puns, poetic musings, or captivating storytelling, a creative Instagram bio invites followers to explore your world and leaves a lasting impression. So, unleash your creativity and craft a bio that reflects the colorful tapestry of your life and captivates the hearts and minds of your audience.
Influencer Bio Template
An influencer bio template for Instagram is a pre-designed format that influencers can utilize to craft their Instagram bio. It usually consists of a concise description of the influencer's specialty, pursuits, achievements, and a call-to-action and pertinent hashtags.
Influencers can customize their Instagram bios to showcase their personality, niche, and interests. When designing a bio for influencers, it is beneficial to emphasize their personality and specialized area of expertise.
Entrepreneur Bio Template
Entrepreneurs may choose to highlight their ventures, achievements, and aspirations in their customizable templates. When crafting a bio for entrepreneurs, it is recommended to emphasize their ventures, accomplishments, and aspirations. This will effectively showcase their entrepreneurial spirit and attract like-minded followers and potential collaborators.
Business Bio Template
A business bio on Instagram should include the business name, relevant keywords, a call-to-action, important company information, and a link to the business website or landing page. The template should showcase the personality of the business while being concise, as Instagram bios are limited to 150 characters.
Businesses can emphasize their brand values, products or services, and contact information in customizable bio templates.
Creative Instagram Bio Ideas and Examples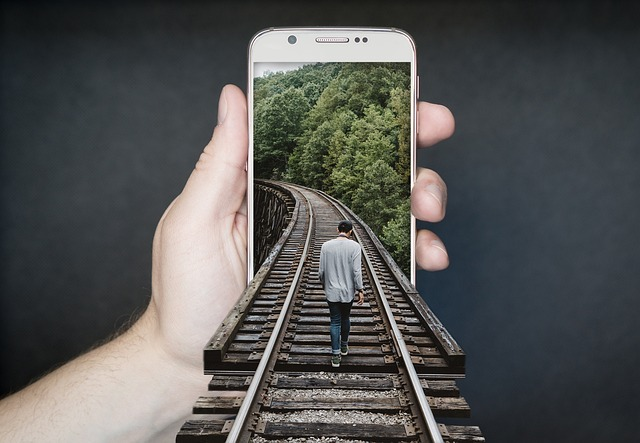 Inventive Instagram bio ideas and examples can include utilizing puns, integrating humor, and highlighting personality. One example is a beverage company that maintained its bio quote as candid and humorous, showcasing its brand's personality. Embracing the perspective of your followers with regard to your brand is an effective approach to generating humor in your bio.
For instance, MoonPie's philosophy regarding Instagram bios is expressing something humorous, which resonates with their audience and showcases their brand's personality. By exploring creative bio ideas and examples, you can draw inspiration and craft a unique and cool bio that stands out from the crowd.
Tips for Optimizing Your Instagram Bio
Your Instagram bio is your introduction to the world, and first impressions matter, so it's important to create an Instagram bio that represents your unique business, brand, and personality." This quote underscores the importance of an Instagram bio in making a strong first impression and conveying your unique identity – Later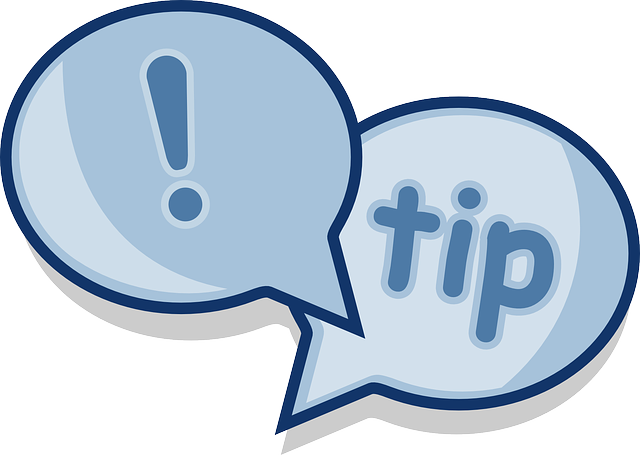 Incorporating custom fonts and formatting, adding relevant hashtags and mentions, and regularly updating the bio are all effective tactics for optimizing your bio. These strategies can help you enhance your Instagram profile's visibility, engagement, and conversion.
Utilize Custom Fonts and Formatting
The utilization of custom fonts and formatting can provide your Insta bio with visual interest and can be used to break up the text, thus making it stand out. LingoJam is a useful tool for easily copying and pasting fonts into your bio. This makes your profile look truly unique!
However, it is advised to use this trick judiciously, for emphasis, rather than adorning your entire bio with fancy fonts.
Add Relevant Hashtags and Mentions
Using a branded hashtag in your bio is a great way to promote your business. It's also a great way of collecting content generated by users. It can also serve as a powerful social proof for your business. Incorporating pertinent hashtags and mentions into your bio has the potential to increase visibility and engagement.
However, be cautious not to overuse hashtags, as they may drive potential followers away.
Keep Your Bio Updated
Regularly updating your bio is essential in order to ensure that the link in your bio profile reflects the most up-to-date information, promotions, or news. Maintaining an up-to-date Instagram bio involves regularly revising the information within it to reflect any changes in your life or brand, such as a new job, a new relationship, or a new hobby.
Keeping it concise, engaging, and within 150 characters is essential.
Funny Instagram Bio Ideas
Are you looking to add a touch of humor to your Instagram bio? A funny bio can help you stand out from the crowd and show off your unique personality. Here are some hilarious bio ideas that will surely make your followers smile.
"Professional napper and Netflix binger."

Embrace your love for sleep and binge-watching with this bio. Let the world know that you're an expert at both!

"I'm not lazy, I'm just on energy-saving mode."

Show your witty side by playfully explaining your laziness as an energy-saving feature. It's a clever way to justify your laid-back approach to life.

"Currently pretending to be an adult."

We all have moments when we feel like we're still figuring out this whole adulting thing. Embrace the humorous side of adulthood and let your followers know that you're still learning the ropes.

"I speak fluent sarcasm."

If sarcasm is your second language, this bio idea is perfect for you. Highlight your quick wit and sarcastic nature with a touch of self-deprecating humor.

"Life is short, smile while you still have teeth."

Inject some dental humor into your Instagram bio and remind everyone to cherish each moment with a smile. It's a lighthearted way to approach life's ups and downs.

"I'm not a complete idiot; some parts are missing."

Playfully poke fun at yourself by acknowledging that you may not have it all together. This self-deprecating humor will surely bring a smile to your followers' faces.

"I put the 'Pro' in procrastination."

If you're a master procrastinator, this bio idea is for you. Embrace your ability to delay tasks with a humorous twist.

"I'm not clumsy, I'm just testing gravity."

Do you find yourself tripping over nothing? Make light of your clumsiness by attributing it to scientific experiments on gravity. It's a fun way to turn a potential embarrassment into a laugh.
Remember, the key to a funny bio is to reflect your own personality and sense of humor. Choose a bio that resonates with you and showcases your unique style. Feel free to modify these ideas or mix and match them to create your own hilarious bio. Let your creativity shine and keep your followers entertained with a dash of humor!
Now, go ahead and update your bio to make it a little more fun and memorable. Happy captioning!
Summary
In conclusion, crafting the perfect bio is essential to attract followers, build trust, and showcasing your personality or brand. By following the guidelines and tips discussed in this blog post, you can create an Instagram bio that captures attention and conveys the right message. Utilize custom fonts and formatting, emojis and symbols, and clear calls-to-action to enhance your bio's visual appeal and readability.
Customizable bio templates for influencers, entrepreneurs, and businesses provide a foundation for creating a unique and engaging bio. Draw inspiration from creative bio ideas and examples to craft a bio that stands out from the crowd. Lastly, optimize your Instagram bio by incorporating relevant hashtags and mentions and regularly updating your bio to reflect current information, promotions, or news. With these strategies in mind, you'll be well on your way to crafting the perfect Instagram bio for 2023.
Frequently Asked Questions
How do you break a line in your Instagram bio?
To create a line break in your bio on Instagram, you can type the text you want to appear in the space provided and then hit "Return" on your keyboard to start a new line. When you are done typing, hit "Done" to save your changes.
You can easily insert line breaks into your Insta bio by typing out the desired content in a text editor and copy/pasting it into your profile. To add further lines, hit the "Enter" key where desired and copy/paste the new version back into your bio.
Furthermore, make sure to press the spacebar once after hitting "Enter" before beginning the next paragraph.