In today's digital era, having a YouTube channel is essential for businesses and individuals looking to expand their reach and establish a strong online presence. A well-optimized YouTube channel can drive traffic, increase brand awareness, and generate revenue. But how do you create a successful YouTube channel from scratch? This step-by-step guide on how to create a YouTube channel will walk you through the entire process, from setting up your account to optimizing your videos for maximum visibility and engagement.
Short Summary
Set up a free YouTube account with a Google Account.
Create an effective channel name, description & visuals to reinforce branding.
Optimize videos for SEO and promote across other platforms.
Getting Started: Setting Up Your YouTube Account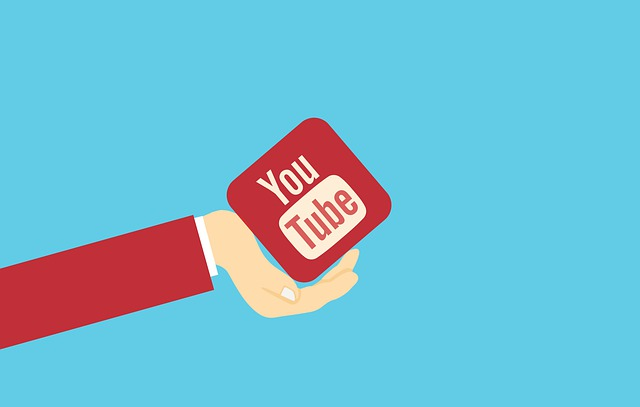 Embarking on your YouTube journey begins with setting up your YouTube account. This is an integral first step, allowing you to access the platform's features and create your own YouTube channel. To set up a YouTube account, you'll need a Google account, which will be used to sign in to the platform and manage your channel's settings.
You can start creating your channel once you've signed in to YouTube with your Google account. Keep in mind that establishing a YouTube channel is free, but you may incur additional expenses for video production efforts.
With your YouTube account set up, you're one step closer to connecting with new audiences and showcasing your brand on the world's second-largest search engine.
Creating a Google Account
Head over to the Google Account sign-up page to create a Google account. You'll need to provide basic information such as your name, username, and password. Follow the prompts to complete the account creation process. A Google account is essential for creating a YouTube channel and grants you access to other Google services like Gmail, Google Drive, and Google Calendar.
If you're creating a YouTube channel for your company, using a company email address, such as info@companyname.com, is recommended. Once your Google account is set up, you can sign in to YouTube and build your channel. Remember to enable two-step verification on your Google account for added security and peace of mind.
Signing in to YouTube
To sign in to YouTube, visit www.youtube.com and click the "Sign In" button in the homepage's upper-right corner. Enter your Google Account email and password, and you'll be signed in to YouTube.
With this initial step completed, you're ready to create your YouTube channel and upload videos to engage with your target audience.
Building Your YouTube Channel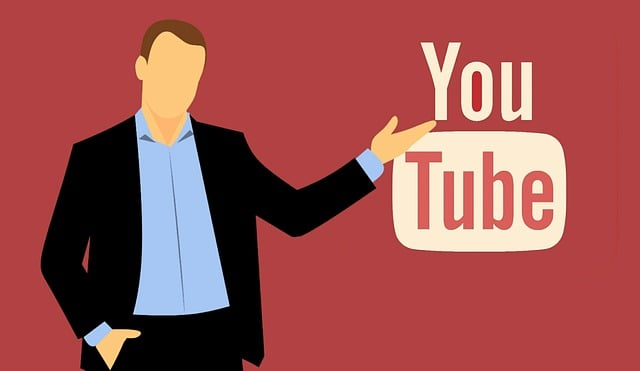 Now that you've set up your YouTube account, it's time to build your YouTube channel. This involves choosing a channel name, writing a compelling channel description, and customizing your channel's appearance to reflect your brand or organization professionally.
The success of your YouTube channel will largely depend on the quality of your content and how well you optimize your channel for discoverability and engagement.
To get started, you must first decide on a channel name. This should accurately reflect the brand the YouTube channel will be representing. Next, you need to write a compelling channel description, which is crucial for YouTube SEO. Including relevant keywords in your channel description can boost your search rankings and make your channel more discoverable.
Choosing a Channel Name
Selecting a channel name is a crucial step in building your YouTube channel. A memorable and relevant channel name can set you apart from the competition and help viewers remember your brand.
When choosing a channel name, consider using your first and last name if you plan to be the primary presenter for your channel. Alternatively, you can opt for a unique word or phrase that accurately reflects your content and brand identity. Ensure that the channel name you choose has not already been taken by another channel, and avoid using profanity, vulgarity, or inside jokes.
Remember to keep your channel name concise, with three words or fewer. A well-chosen channel name represents your brand and makes it easier for viewers to find and remember your content. Spend some time brainstorming and researching before settling on the perfect name for your YouTube channel.
Writing a Compelling Channel Description
A captivating channel description is paramount for YouTube SEO, as search engines index it and can be featured across
YouTube in suggested channel categories and search results. To write an engaging channel description, be concise, informative, and ensure that it clearly explains the channel's purpose. Include relevant keywords in the opening lines of the description and pay attention to the first 100-150 characters, as the rest of the text could be truncated.
Also, specify your upload schedule and include a call to action to motivate viewers to subscribe.
With a captivating channel description in place, you're well on your way to building a strong YouTube presence. Remember to regularly update your channel description as your content and target audience evolve, ensuring your channel continues attracting and engaging viewers.
Customizing Your Channel's Appearance
An appealing and professional channel appearance is vital for attracting and retaining viewers. Personalize your YouTube channel's visual elements by uploading a profile picture and banner image and adding a video watermark. These visual elements enhance your channel's aesthetics and help reinforce your branding and create a consistent look across all your videos.
Customizing your channel's appearance will make it more visually appealing to viewers, increasing the likelihood that they'll stay and explore your content. Additionally, a well-designed channel layout can make it easier for viewers to navigate and find the videos they're interested in, further boosting engagement and watch time.
Uploading a Profile Picture and Banner Image
Your profile picture and banner image are essential visual components of your YouTube channel. YouTube channel icons should adhere to certain standards when it comes to size. The recommended size is 800 x 800 pixels.
Additionally, accepted formats include JPG, GIF, BMP, and PNG. To update your channel icon, navigate to your channel homepage, hover over the current channel icon until the edit icon appears, and click to upload a new profile icon.
Similarly, the recommended size for a YouTube banner image is at least 2048 x 1152 pixels, and the file should be 6MB or less. To upload a custom banner image, select the "Add channel art" button in the center of your channel page and follow the instructions.
When designing your profile picture and banner image, consider how to represent your brand best and maintain consistency with the style of your other visual elements. You can create your channel art using free image creation tools like Canva or Adobe Express, which offer pre-made YouTube templates.
Adding a Video Watermark
A video watermark is an essential customization feature that helps protect your content and reinforce your branding across all your videos. To add a watermark to your YouTube videos, navigate to YouTube Studio, select "Customisation" followed by "Branding", click on "Add Watermark," and upload your logo.
The recommended size for a video watermark logo is 150 x 150 px. With a watermark in place, your videos will not only look more professional, but you'll also safeguard your content and strengthen your brand identity.
Organizing Your Channel Layout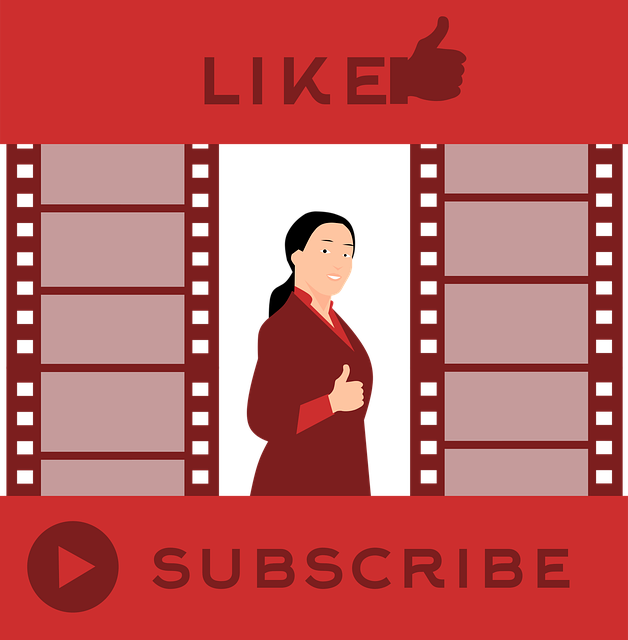 Organizing your channel layout is essential to creating a more attractive and professional look. By customizing your channel layout, you can showcase your best content, encourage viewers to explore further and make it easier for them to find the videos they're interested in.
To customize your YouTube channel layout, click the "customize my channel" button at the top of the screen and navigate to the YouTube studio, where you'll find options for customizing your channel, such as Layout, Branding, and Basic Info.
An organized channel layout not only enhances the user experience but also helps to keep viewers engaged with your content. By strategically showcasing your best videos and grouping similar content together, you can increase your channel's watch time and improve its overall performance.
Setting Featured Content and Video Spotlight
Highlighting specific videos or playlists on your channel page can significantly increase views and watch time. To set a video spotlight on your YouTube channel, log in to YouTube Studio, select Customization from the left menu, and then choose Layout.
Under Video Spotlight, press ADD and select a video for your channel trailer. This featured video will be prominently displayed on your channel's homepage, grabbing the attention of new visitors and giving them a taste of what your channel has to offer.
In addition to the video spotlight, you can also set featured sections on your channel page. These sections can showcase your playlists, recent uploads, popular videos, or other content that you want to highlight.
To add a featured section, click 'ADD SECTION' at the bottom, select the content you wish to highlight, and then click 'Publish'. This will help you organize your content and make it more accessible to your viewers.
Creating Playlists to Group Similar Videos
Creating and organizing playlists is an effective way to engage viewers and help them understand your brand better. Playlists can group similar videos together, making it easier for visitors to find the content that interests them and view it in succession.
To create a playlist on YouTube, click the Playlists button in the left-hand menu and then click the New Playlist button in the top-right corner. Name your new playlist, set the visibility level, and start adding videos to it.
Consider creating playlists for different topics that interest your viewers, such as tutorials, product updates, or podcast episodes. By organizing your content into playlists, you'll not only make it more accessible to your audience but also encourage them to watch more of your videos, leading to increased watch time and a deeper understanding of your brand.
Uploading and Optimizing Videos for Success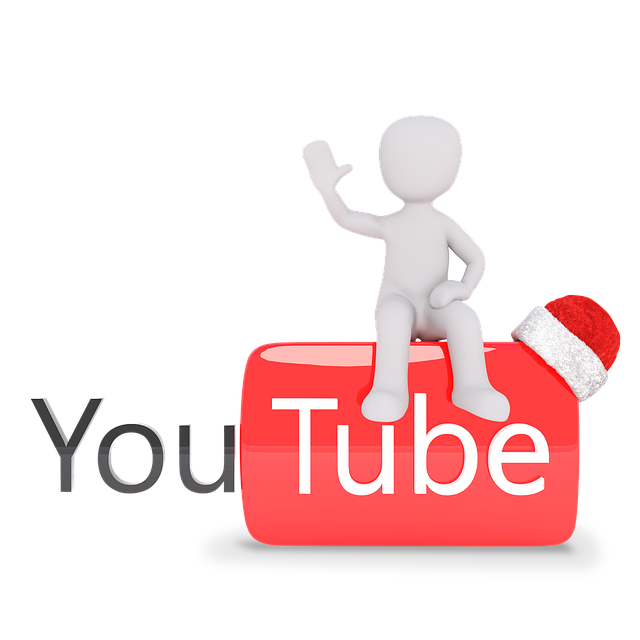 Uploading and optimizing your YouTube videos is crucial for maximizing visibility and engagement. By following the essential steps for uploading and optimizing your videos, you can ensure that your content is easily discoverable and ranks highly on YouTube's search engine.
In this section, we'll guide you through the process of uploading videos to your channel and discuss how to use keywords and tags effectively for YouTube SEO. It's important to note that the success of your YouTube channel hinges on the quality of your video content.
Consistently posting high-quality videos that resonate with your target audience will help you grow your channel and build a loyal following.
Uploading Videos to Your Channel
To upload a video to your YouTube channel, save the video file to an easily accessible location on your computer. Then, click the Create button in the corner of your screen, select the file you want to upload, and YouTube will begin the upload process automatically.
After uploading your video, you can optimize it by adding a title, description, and tags that accurately describe the content and context of the video. Remember, your video's title and description are essential for YouTube SEO, so include relevant keywords and phrases your target audience might be searching for.
Using Keywords and Tags for YouTube SEO
Using keywords and tags effectively in your video titles, descriptions, and metadata is crucial for improving your search rankings on YouTube.
To maximize your YouTube SEO, include relevant keywords in the opening lines of your video description, and pay attention to the first 100-150 characters, as the rest of the text could be truncated. Additionally, using long-tail keywords can help you target more specific search queries and improve your chances of ranking higher in search results.
When adding tags to your videos, it's essential to use relevant tags that accurately describe your content and context. Avoid using misleading or irrelevant tags, as this can lead to penalties from Google.
By optimizing your video titles, descriptions, and tags with relevant keywords, you'll increase your chances of appearing in search results and attracting more viewers to your YouTube channel.
Promoting Your YouTube Channel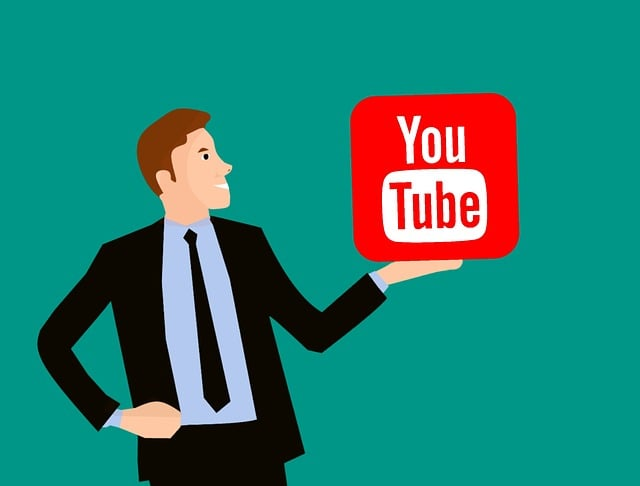 Creating and optimizing your YouTube channel is just the beginning; promoting your channel is equally important to reach a wider audience and drive engagement.
This section'll discuss strategies for growing your audience and increasing engagement on your YouTube channel, such as cross-promoting your content on other platforms and leveraging YouTube analytics to make data-driven decisions.
By promoting your YouTube channel effectively, you can build a loyal following, increase brand awareness, and ultimately generate more revenue for your business or organization.
Cross-Promoting on Other Platforms
Promoting your YouTube content on other social media channels and platforms is an excellent way to drive traffic and build your audience. Share your YouTube videos on platforms like Facebook, Twitter, LinkedIn, and Instagram to maximize exposure and reach a wider audience.
You can also create condensed versions of your videos, trailers, or teasers to share on other sites, making viewers more likely to click through to your full-length video on YouTube.
Another effective strategy for promoting your channel is collaborating with other YouTubers or appearing as a guest on their channels. This can help you reach new viewers and establish yourself as an authority in your field.
Additionally, engage with your followers on social media, participate in online forums, and build a community around your content to further promote your YouTube channel.
Leveraging YouTube Analytics
YouTube Analytics is a powerful tool that enables creators to monitor their channel's performance and make informed decisions to optimize their content strategy.
By analyzing your channel's performance data, you can identify which videos are successful and which ones need improvement. Use the insights gained from YouTube Analytics to adjust your content strategy, optimize your video titles, thumbnails, and descriptions, and increase your channel's overall performance.
Regularly reviewing your YouTube Analytics can help you make data-driven decisions about your content and promotion strategies. By understanding which videos resonate with your audience and which ones don't, you can focus on creating content that drives engagement, watch time, and, ultimately, the growth of your YouTube channel.
Summary
In conclusion, creating a successful YouTube channel in 2023 involves setting up your account, building and customizing your channel, organizing your content, uploading and optimizing your videos, and promoting your channel effectively. By following this step-by-step guide, you'll be well on your way to establishing a strong online presence, connecting with your target audience, and growing your brand or organization. So, what are you waiting for? Start creating your YouTube channel today and unlock the immense potential of this powerful platform.
Frequently Asked Questions
Is it free to create a channel on YouTube?
In short, creating a YouTube channel is completely free. All you need to do is create a Google account and you are ready to start using your new YouTube channel right away.
How do I create a YouTube channel and earn money?
To create a YouTube channel and start earning money, you must join the YouTube Partner Program. You need at least 1,000 subscribers and 4,000 watch hours in the past year or 1,000 subscribers with 10 million valid public Shorts views within the last 90 days.
Once accepted, you can monetize your channel by using features such as ads, sponsored content, affiliate marketing, and more.
What is the first step when starting to create your own YouTube channel?
The first step when starting to create your own YouTube channel is creating a personal account. You'll need to sign in to YouTube on a computer or mobile device and click your profile picture to begin setting up your channel.
Make sure to check the details associated with it and confirm to create your channel.
Why can't I create a channel on YouTube?
You may be unable to create a channel on YouTube due to your app being outdated. Updating your app should allow you to create a channel.
If that fails, you can try using a computer with a web browser to create the channel.
How to create a youtube channel?
Creating a YouTube channel is easy: sign in to YouTube on your computer or mobile device, click your profile picture in the top right corner, and select the "Create a Channel" link.
Choose the Brand Account you want to use from the list, fill out the details, and click "Create" to get started.