Custom hoodies have become a staple fashion item, and it's not surprising why. The comfort, style, and personal touch that these garments offer make them an attractive choice for individuals, families, and businesses alike. But what if you could design your own custom hoodie, complete with unique hoodie prints and eco-friendly materials? This guide will walk you through the process of creating custom hoodie prints, choosing the right print method, and starting your own custom hoodie business.
Get ready to explore popular custom hoodie styles, effective design tips, and sustainable options for an eco-conscious choice. By the end of this journey, you'll be equipped with the knowledge and inspiration to create personalized hoodies with exceptional hoodie prints that truly stand out.
Key Takeaways
Choose the right hoodie print method for quality, cost and turnaround time.
Explore popular custom hoodie styles & trends from brands like Gildan, Hanes and Champion.
Consider eco-friendly materials such as organic cotton or recycled polyester when starting a custom hoodie business.
Choosing the Right Hoodie Print Method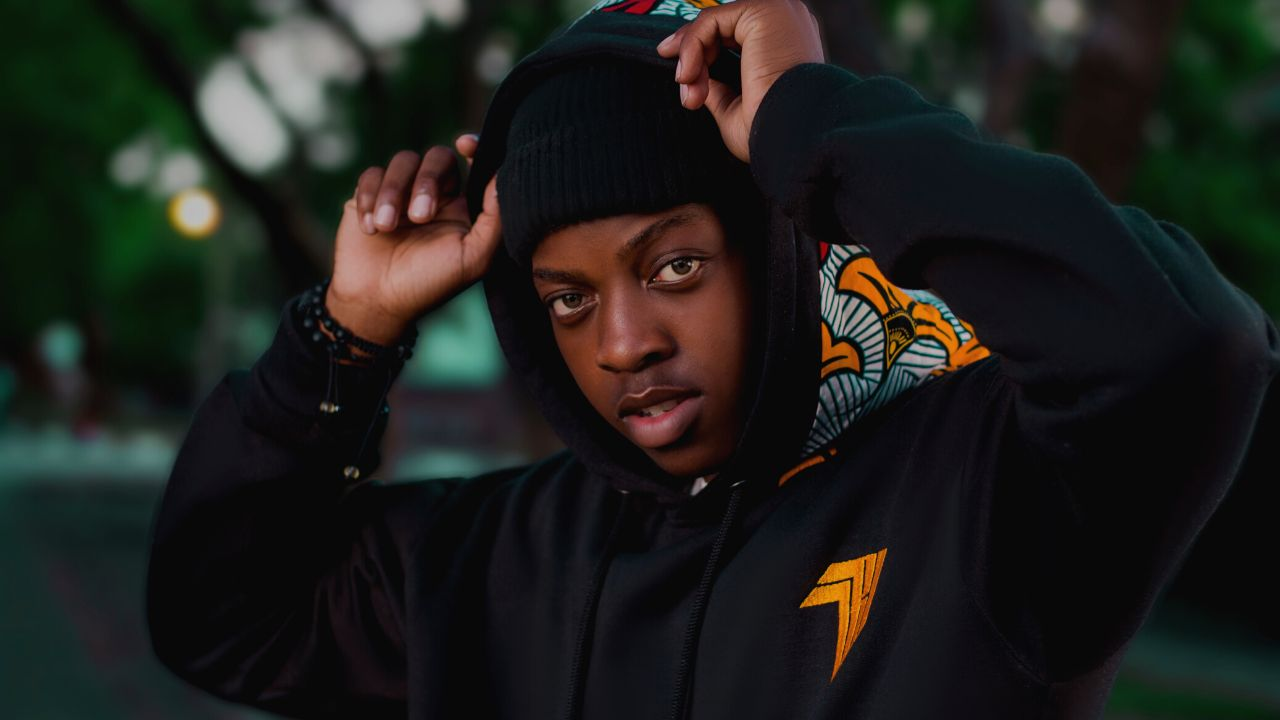 The choice of print method plays a significant role in creating your ideal custom hoodie. This decision will impact not only the quality and durability of your design, but also the cost and turnaround time for your order. With the wide range of print methods available, such as direct-to-garment, screen printing, and embroidery, it's important to identify the one that aligns most with your needs and preferences.
Each print method has its advantages and disadvantages, depending on factors like the complexity of your design, the quantity of your order, and your budget. Understanding the key differences between these methods will help you make an informed decision and ensure that your custom hoodies turn out exactly how you envision them.
We'll explore in more detail the various custom hoodie print methods, exploring the benefits and drawbacks of direct-to-garment, screen printing, and embroidery.
Direct-to-Garment Printing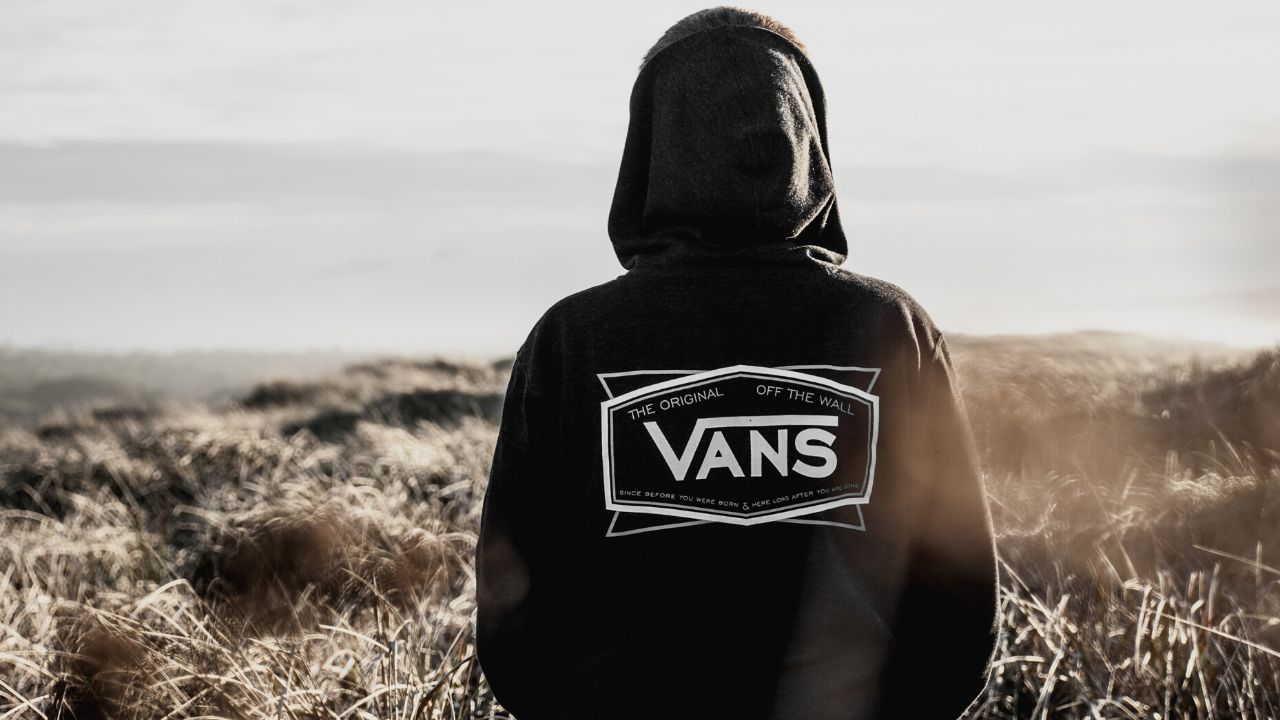 Direct-to-garment (DTG) printing is a popular technique that involves printing designs directly onto the fabric using a specialized printer.
This method offers several advantages, such as its cost-efficiency and speed, making it an excellent choice for those looking to create just one hoodie, a small batch of custom hoodies, or even t shirts. DTG printing works best with light-colored, 100% cotton fabrics, providing optimal print quality and durability results.
However, DTG printing may not be the best choice for large orders or designs with multiple colors, as it can become more time-consuming and expensive. Additionally, while DTG printing is an eco-friendly option due to its use of water-based inks, remember that not all DTG printers offer the same quality, and the quality can vary based on the printer used.
Screen Printing
Screen printing is another widely used method for creating custom hoodies, particularly suited for bulk orders and designs with multiple colors. This technique involves pressing ink through a screen with a stencil of the design, resulting in a sharp and vibrant print that can withstand many washes. Screen printing is generally the most cost-effective option for large orders of hoodies and custom sweatshirts, but it can become pricier and longer for smaller orders or designs with multiple colors.
The main drawback of screen printing is that it may not be ideal for intricate or highly detailed designs, as the process can become more complex and time-consuming in these cases. However, screen printing can be an excellent choice if you have a relatively simple design with a few colors and need a large quantity of custom hoodies.
Embroidery
Embroidery is an elegant customization option for custom hoodies that involves stitching designs or logos directly onto the fabric. This method provides a luxurious and professional finish, making it a sophisticated choice for businesses or special occasions. Embroidery works best with minimalistic designs, as it can add subtle details and accents to the hoodie without overwhelming the overall look.
While embroidery can create a stunning effect on your custom hoodies, it does come with some drawbacks. The process is generally more expensive and time-consuming than other printing methods, making it less suitable for large orders or tight budgets. However, if you're looking for a high-quality, long-lasting customization option that adds a touch of class to your custom hoodies, embroidery is definitely worth considering.
Top Custom Hoodie Styles & Trends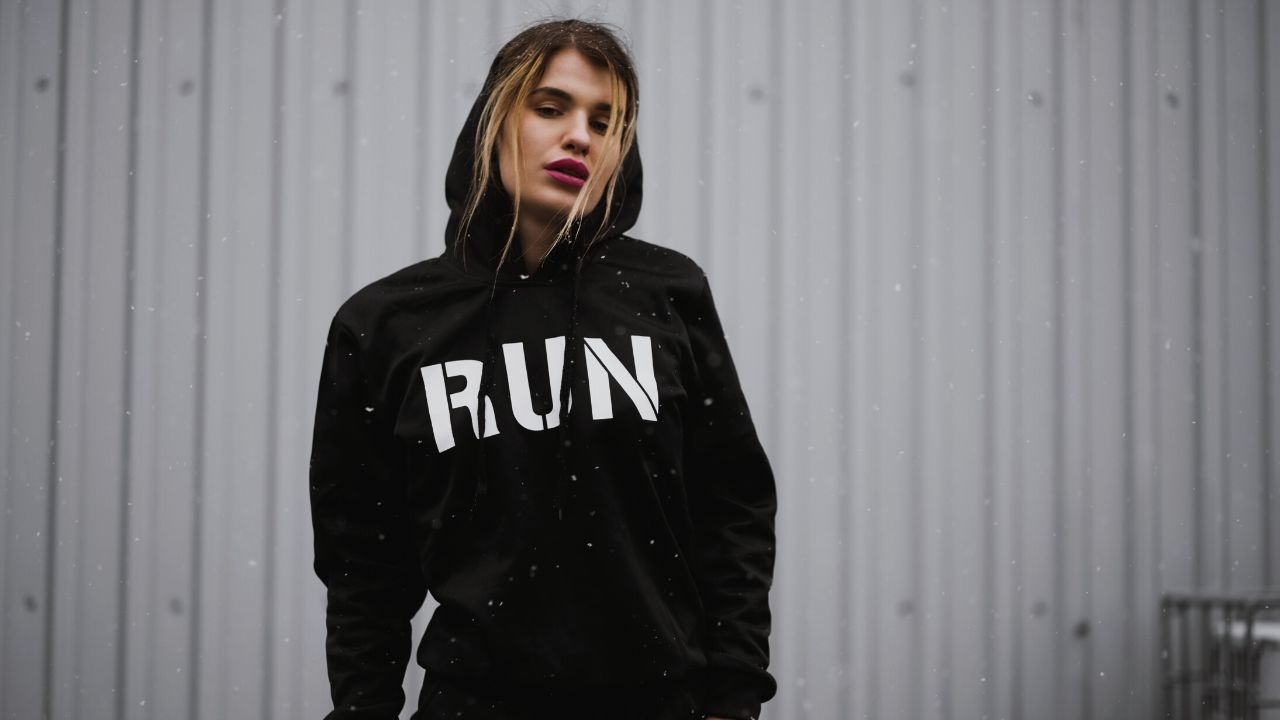 Now that you're familiar with the various print methods available, we should now examine some of the most in-demand custom hoodie styles and trends. From unisex and zip-up to pullovers and crop hoodies, a style suits every taste and preference. Popular brands like Gildan, Hanes, and Champion offer a range of customizable hoodies, ensuring you can find the perfect fit, color, and design for your needs.
The versatility of hoodies makes them an excellent choice for various occasions, whether you're looking for casual wear, team apparel, or promotional items for your business. We will now examine some popular custom hoodie styles and trends and discover how to make them your own.
Unisex Hoodies
Unisex hoodies are designed to be worn by both men and women, featuring a loose and comfortable fit that appeals to a wide range of customers. These hoodies come in various styles and designs, from simple solids to eye-catching patterns, making them a popular choice for those who prefer a gender-neutral or inclusive clothing option. Brands like Gildan, for example, offer best-selling unisex hoodies that are renowned for their quality and comfort.
The popularity of unisex hoodies can be attributed to their gender-neutral and inclusive nature, as well as their comfort and variety of styles and designs. With the growing demand for inclusivity in fashion, unisex hoodies offer a stylish and versatile option for individuals and businesses alike.
Zip-up Hoodies
Zip-up hoodies are a functional and fashionable option, featuring a zipper closure at the front for easy wear and removal. These hoodies offer a snug fit and can be tailored with a range of prints, colors, and fabrics, making them an ideal choice for customizing your wardrobe or promoting your brand. Common materials used for zip-up hoodies include cotton, polyester, and fleece, providing a comfortable and durable option for various occasions.
Zip-up hoodies also offer plenty of design possibilities, from logos and graphics to text and patterns. Whether you're looking to showcase your brand identity or create hoodies as a unique gift for a loved one, zip-up hoodies provide a versatile and functional canvas for your custom designs.
Pullover Hoodies
Pullover hoodies, also known as hooded sweatshirts, are a classic and ever-popular style, featuring a hood and a front pouch pocket for added convenience. These hoodies have seen a surge in popularity in recent years, with many people wearing them for both fashion and practical purposes. Pullover hoodies provide warmth and style, making them an ideal choice for outdoor activities or casual wear. In fact, more and more individuals are choosing to own hoodies as a staple in their wardrobe.
When it comes to customization, pullover hoodies offer a wide range of options, from embroidery and screen printing to direct-to-garment printing. With so many design possibilities at your fingertips, you can create one-of-a-kind custom made hoodies that reflect your personality, style, or brand message. Utilizing a custom hoodie maker will ensure a professional and unique result.
Crop Hoodies
Crop hoodies are a trendy and fashionable option, featuring a shorter length than traditional hoodies, usually ending at the waist or just below. This style is particularly popular among women and is available in both pullover and zip-up options. Crop hoodies have become a popular fashion trend due to their stylish and comfortable design, offering versatility for various occasions and outfits.
To customize a crop hoodie, you can select the colors, placement, and size that best suit your needs and incorporate typography and fonts to create a unique design. Whether you want to make a bold fashion statement or create a stylish and comfortable wardrobe staple, crop hoodies offer an on-trend option for your custom hoodie collection.
Designing Your Own Hoodie: Tips & Tricks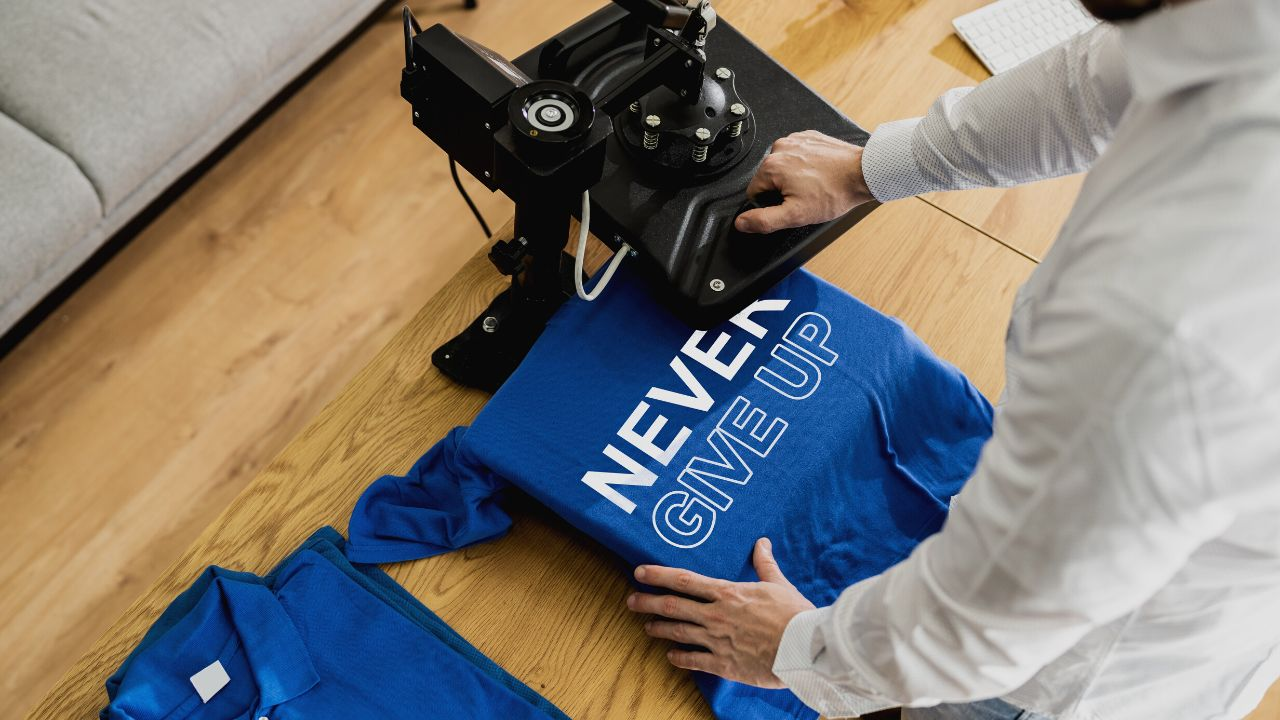 With a better understanding of the different print methods and styles available, we should now discuss some useful advice to guide you in designing your own custom hoodie. From choosing the right colors and placement to selecting the perfect typography, these tips will ensure that your custom hoodie design stands out and makes an impact.
We'll explore further into the aspects of hoodie design, exploring how to choose the right colors, determine optimal placement and sizing, and select the best typography and fonts for your custom creation.
Choosing the Right Colors
Color selection plays a crucial role in creating a visually appealing custom hoodie. The right combination of colors can make your design pop and catch the eye, while a poorly chosen palette can leave your hoodie looking dull or uninteresting. With a huge selection of colors available for custom hoodies, it's important to select colors that harmonize with each other and create a unified appearance.
To achieve a harmonious color scheme, consider using colors within the same color family, such as various shades of blue or green. Contrasting colors can also be employed to create a striking appearance, as long as they don't clash or overpower each other. By carefully selecting the perfect color combinations, you can ensure that your custom hoodie design stands out and makes a lasting impression.
Placement & Sizing
Design placement and size are essential factors to consider when customizing your hoodie. The optimal location for your design will depend on your personal preference and the design itself, with common placements including the front of the hoodie near the neck, the left chest area, or the back of the hoodie.
When considering the size of your design, consider how it will look on the hoodie and if it will enhance the overall style. Other placement options, such as the sleeves, hood, and bottom of the hoodie, can also be considered for a unique and eye-catching design.
By carefully considering the placement and size of your design, you can create a custom hoodie that is both visually appealing and well-balanced.
Typography & Fonts
Selecting the right fonts and typography styles can make a significant impact on the overall appearance of your custom hoodie design. The ideal font choice will depend on the desired style and theme of the design, with options ranging from bold and modern to elegant and timeless. When selecting a font, consider factors such as size, weight, and spacing, as well as the readability and appearance of the font on the hoodie.
By carefully selecting the perfect fonts and typography styles for your custom hoodie design, you can create a visually engaging and memorable garment that will stand out from the crowd. So whether you're looking to showcase your brand identity or express your personal style, the right typography can make all the difference.
Eco-Friendly Hoodie Options
In today's environmentally conscious world, many individuals and businesses are seeking eco-friendly options for their custom hoodies. By choosing sustainable materials like organic cotton and recycled polyester, you can create stylish and comfortable garments that are better for the environment. These materials help reduce waste and conserve resources and provide a unique selling point for your custom hoodie business, setting you apart from competitors who may not prioritize sustainability.
We'll examine the advantages of opting for organic cotton and recycled polyester hoodies and how these eco-friendly options can contribute to a more sustainable fashion industry.
Organic Cotton Hoodies
Organic cotton hoodies are crafted from cotton that has been grown without the use of synthetic pesticides or fertilizers. These hoodies are generally made from 100% organic cotton and are considered more sustainable and eco-friendly compared to conventional cotton hoodies. By choosing organic cotton hoodies, you can not only provide a softer and more comfortable fit for your customers, but also contribute to a more sustainable fashion industry.
The environmental impact of organic cotton hoodies is significantly lower than that of their conventional counterparts. Here are some reasons why:
They require less water and energy to manufacture.
They are made without the use of harmful pesticides and chemicals.
They promote soil health and biodiversity.
They support fair trade and ethical labor practices.
By opting for organic cotton hoodies, you can demonstrate your commitment to sustainability and environmental protection, while still offering a high-quality and stylish product.
Recycled Polyester Hoodies
Recycled polyester hoodies provide a sustainable and eco-friendly alternative to traditional polyester hoodies, as they are made by recycling plastic bottles and other plastic waste into polyester fibers. These hoodies are available in various styles and colors, making it easy to find the perfect fit for your custom hoodie business.
Recycled polyester hoodies offer several benefits.
They help reduce plastic waste and promote recycling.
They are more durable and less likely to fade or shrink than traditional polyester hoodies. By choosing recycled polyester hoodies for your custom hoodie business, you can:
Play an important role in promoting sustainability and environmental protection.
Set your business apart from competitors.
Attract customers who value sustainability and environmental responsibility.
Starting a Custom Hoodie Business
With a solid understanding of custom hoodie print methods, styles, and design tips, you may be ready to start selling custom hoodies and take the plunge into starting your own custom hoodie business. This can be a fruitful venture, whether your goal is to produce personalized hoodies for special events, brand promotion, or gift-giving.
To successfully launch and grow your custom hoodie business, you'll need to select the right ecommerce platform, create a marketing strategy, and continually refine and expand your product offerings. In the following sections, we'll explore the key steps to starting a custom hoodie business and provide tips for selecting an ecommerce platform and promoting your products.
Selecting an Ecommerce Platform
The selection of an appropriate ecommerce platform is a significant step towards launching your custom hoodie business, as it will determine the ease with which you can create, manage, and sell your products online. Popular platforms like:
Each offer unique features and benefits, making it essential to carefully consider your particular business needs and preferences before making a decision.
While some platforms provide a comprehensive range of features, such as customizable storefronts and payment processing, others may focus on print-on-demand services or marketplace models. It's important to weigh the pros and cons of each platform, as well as consider factors like cost, ease of use, and integration with other tools and services, to find the best fit for your custom hoodie business.
Marketing & Advertising
Promoting your custom hoodie business is essential for attracting customers and building brand recognition. A well-executed marketing strategy can help you reach your target audience, showcase your unique products, and ultimately drive sales. Some effective marketing strategies for a custom hoodie business include utilizing custom apparel as promotional items, offering personalized hoodies for brand visibility, and placing your company logo on promo items.
In addition to these strategies, it's essential to explore other marketing avenues, such as social media, email marketing, and content creation. By crafting a comprehensive and targeted marketing strategy, you can effectively promote your custom hoodie business and ensure its long-term success.
Summary
Designing and creating custom hoodies can be a fulfilling and profitable endeavor, allowing you to express your creativity, promote your brand, or provide unique and memorable gifts for your loved ones. With the right print method, style, and design tips, you can create stunning and eye-catching custom hoodies that stand out from the crowd.
By exploring eco-friendly options and starting your own custom hoodie business, you can make a positive impact on the environment and contribute to a more sustainable fashion industry, all while offering high-quality and stylish products to your customers. The world of custom hoodies awaits – it's time to unleash your creativity and make your mark.
Frequently Asked Questions
What type of print is best for hoodies?
Screen printing is the preferred method for hoodie printing, offering vibrant colors, durability and ability to print on dark fabrics.
It also works with almost any type of fabric.
How do I print my logo on a hoodie?
To print your logo on a hoodie, you can use transfer paper with a standard inkjet printer. Once your logo is printed, simply iron the transfer paper onto the fabric.
What are the benefits of eco-friendly hoodie options?
Eco-friendly hoodies offer an environmentally friendly choice, helping to reduce waste, conserve resources and promote sustainability.
By choosing eco-friendly hoodies, you can help reduce your environmental impact and make a positive contribution to the planet. Not only are these hoodies better for the environment, but they are also stylish.
How can I choose the right colors for my custom hoodie design?
When choosing colors for your custom hoodie design, opt for those within the same color family or that contrast and complement each other for a stunning look.
What factors should I consider when selecting an ecommerce platform for my custom hoodie business?
When selecting an ecommerce platform for your custom hoodie business, be sure to evaluate cost, user-friendliness, compatibility with other services and the features that best suit your needs.
Cost is an important factor to consider when selecting an ecommerce platform. Look for a platform that offers competitive pricing and is within your budget.
User-friendliness is also important. Make sure the platform you choose is easy to use and navigate. It should be.