Google ads can be a great way to generate traffic to the affiliate offers you are promoting. That being said, there is the right way and a wrong way that can get you in a heap of trouble with both the platform and the brands. In most cases, you'll need a landing page and a specific type of campaign. Here's what you need to know.
Avoid Bidding On The Brand Name or Product
As an affiliate marketer myself, who earns 6-figures annually through affiliate relationships, I'm clear on the importance of following the rules of the affiliate programs and networks. You don't want to start a major campaign, generate a lot of referrals, and commissions, and then not get paid because your strategy was against the terms of service of the brand.
Most affiliate terms of service specifically state that you can't bid on their name, product, or brands as a keyword. Since Google ads target specific search queries, the act of including the brand's names or product names would directly compete with the brand. It makes sense that they wouldn't want to do that. There are a few, however, that will allow PPC bidding.
Take a look at your terms of service. In the affiliate network ShareASale, for example, there is a tab that specifically addresses PPC Keyword rules. In this example, the mattress company has made a list of all of the PPC terms that are not allowed in their program.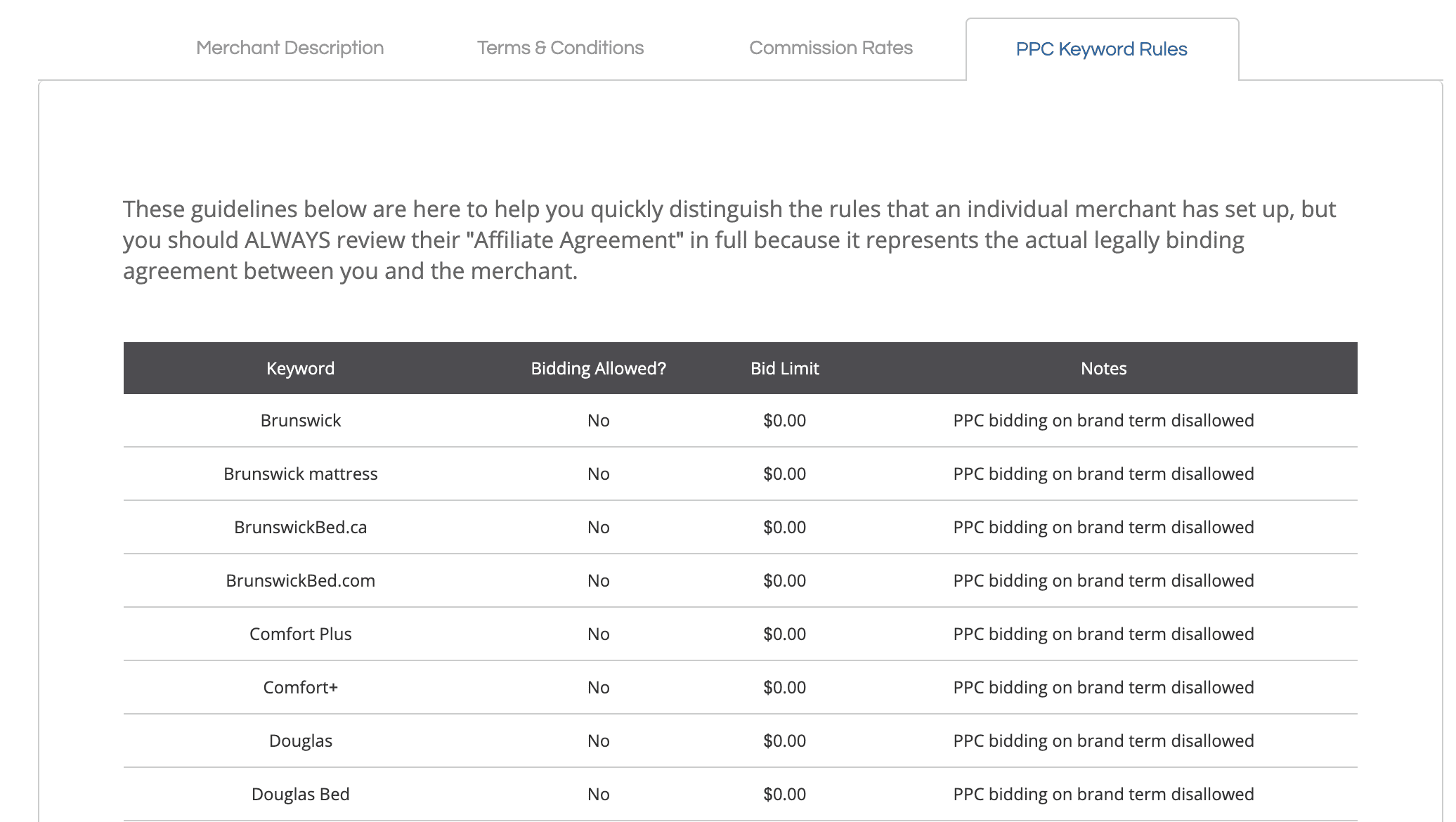 If you are unsure if brand oriented PPC bidding is permitted, check with the brand directly.
Bid on Topical Keywords
While you may not be able to bid on the brand itself, you can certainly create landing pages and blog topics that are a 'best of' list, or a "how-to" style blog, or an informational post.
While you can't bid on the specific dog collar you are promoting, you can bid on "dog collars", "best dog collars for (Y)", "how to choose the right dog collar", etc.
In this example, I typed dog collars into the Google search bar and saw a list of recent searches. These searches will inspire me on which kinds of blogs to create.
Best (X) for Y
Listicles: Best Dog Collars for (Year)
Question style Post
Comprehensive Guide
Informational
I also use SEMrush to pull topic research and get ideas for which content is performing well on the search engines and social media.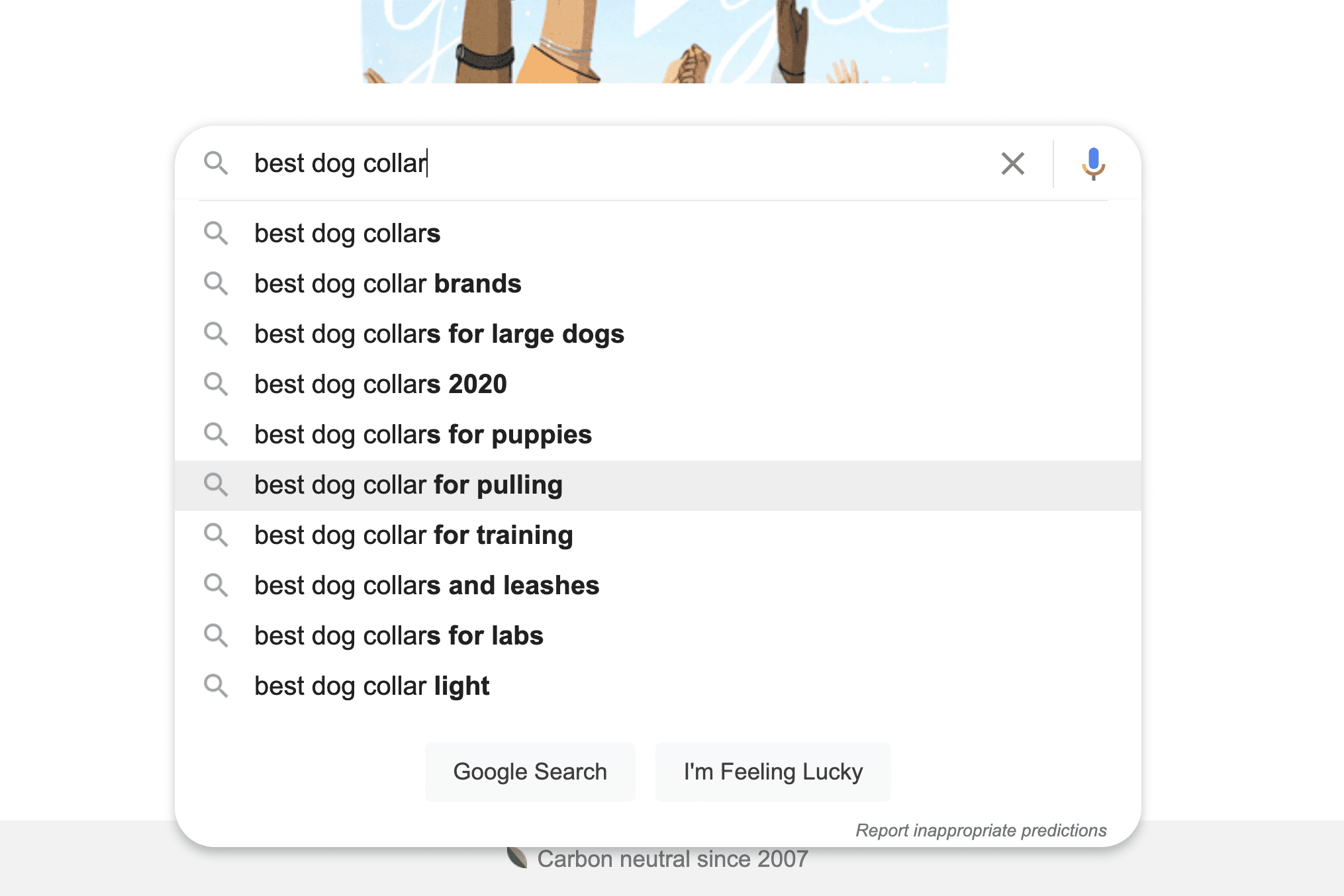 Create a Landing Page
It's a best practice, and often a required one, to send links to a page you own rather than directly to the brand itself. While some brands will allow direct linking, you lose the opportunity to create a relationship between your website and brand, and the visitor. You can't optimize for conversion rates sending them directly to the brand either.
Most affiliate marketers use their own website or a landing page funnel builder, or some combination of both. You'll see software like Click Funnels, Deadline funnel, Leadpages, Thrive Themes, or another funnel builder.
I use WordPress along with the Astra theme and Elementor page builder to create pages from templates already provided, or that I customized. I also use the Thrive Architect page builder from Thrive Themes.
The page builders also include sections and widgets that allow you to create reviews, pricing plans, features, and more. You can even create your own video or use the video provided in the Brand assets in the affiliate program itself.
Here's a sample of an Elementor Pro Template featuring the pricing plan.
WordPress Page Builders
WordPress Gutenberg
Beaver Builder
Key Takeaways
Is it OK to use Google Ads for PPC in Affiliate Marketing?
It's an acceptable practice to use PPC bidding and Google Ads for affiliate marketing provided that you follow the terms of service of the affiliate program and the budding platform.
It's a best practice to bid on topics that are related to the brand rather than the product or brand itself.
Most affiliate marketers use stand-alone landing pages, or a page on their website to send the paid traffic to rather than directly to the brand making the offer. Once the visitor is on the landing page, then they will see links to make a purchase or learn more about the offer.
Check out my comprehensive list of affiliate programs.