Here are 8 ways you can turn your blog into a lead generation machine. Businesses of all sizes across every industry have blogs today.
They're as important as ever for siphoning traffic from search engines and social media platforms to your company's website. But what happens after visitors arrive at your blog?
No matter how many blog posts you've published, you won't turn readers into paying customers without nurturing them as leads in your sales funnel.
1. Create Interactive Content
Interactive content is digital content on any platform that requires active engagement. Because users need to actually do something to consume the content, it gets you higher engagement rates on your content, which is great for SEO.
It also lets you collect more data on the people consuming your content. With more engagement to analyze, there's more data to inform what the customer needs and where they are in their buyer's journey.
A high-tech example of interactive content is providing users the chance to converse with a chatbot that helps solve problems relevant to your business.
Or, gamify your content by having a simple web-based computer game developed for your site visitors to play. The game can touch on key themes in your business and help educate your prospective customers or clients about what you offer.
Of course, there are simpler ways of collecting data and getting engagement. It could be answering a poll or survey, or taking a quiz.
In fact, these types of interactive content capture data that enable you to personalize the customer journey with the most relevant content.
If it's a quiz, you can collect the user's email address and have them sign up for your list in order to send their quiz results to their inbox.
To Make Your Own Quizzes, check out FormCraft, a premium WordPress Form Builder. You might also like Involve.me.
With Involve.me you can create personalized interactions at every step of the customer journey.
💡For interactive blog content, meet Thrive Quiz Builder. Thrive Quiz Builder turned a massive, technical undertaking into an easy-to-use WordPress plugin for designing fabulous quizzes for your website.
2. Put CTAs in Blog Posts and Comments
Do you include CTAs in your blog posts? Calls to action (CTAs) are friendly words that ask your site visitors to take a specific action you ask of them.
Your CTA can be an offer that you make with a program like Convertkit or optinmonster or as simple as a button or contextual link.
If you want, you can think of your CTA as your "ask." However, that doesn't mean your blog post should be sales-y or have an agenda. There should be at least one, but always one main one, in each and every post.
Not every post will contain a CTA to buy something–in fact, none of them have to. Some CTAs can be to comment on a social media post, provide feedback in a survey, participate in a giveaway or download a resource you created.
Write each blog post with a CTA in mind that can keep your readers engaged with your blog and your brand. Simply include the link right in the text of your post, using relevant anchor text.
Emphasize the main CTA of each blog post in a comment below the post.
The button below was created easily with a button content block using WordPress Gutenberg.
3. Build Relationships with Influencers
While this strategy may seem out of reach because of the cost you'd have to pay to not be turned down, the truth is, it's possible to benefit from influencers for free when you build relationships properly over time.
The goal is to reach out in a helpful way that provides value to an influencer, to give you the best chance of initiating a relationship.
By association with them alone, you can gain credibility and attract more readers who already have their ears tuned to the thought leaders, authorities and influencers in your industry you're building relationships with. Identify who these industry influencers are.
Do your research on social media platforms to find as many of them as possible. Reach out to each one and offer them something valuable nobody else is.
Influencer marketing is still a powerful social media strategy today because getting in front of the right influencer's audience can get you the targeted traffic you need. Rather than wowing readers with content, you let the expert do the wowing.
Or, have an influencer review your product from a customer's perspective.
4. Provide Free Downloadable Resources
With some keyword research and SERP analysis from the help of an SEO expert, you can figure out what sort of resources your target customers are already searching the web for.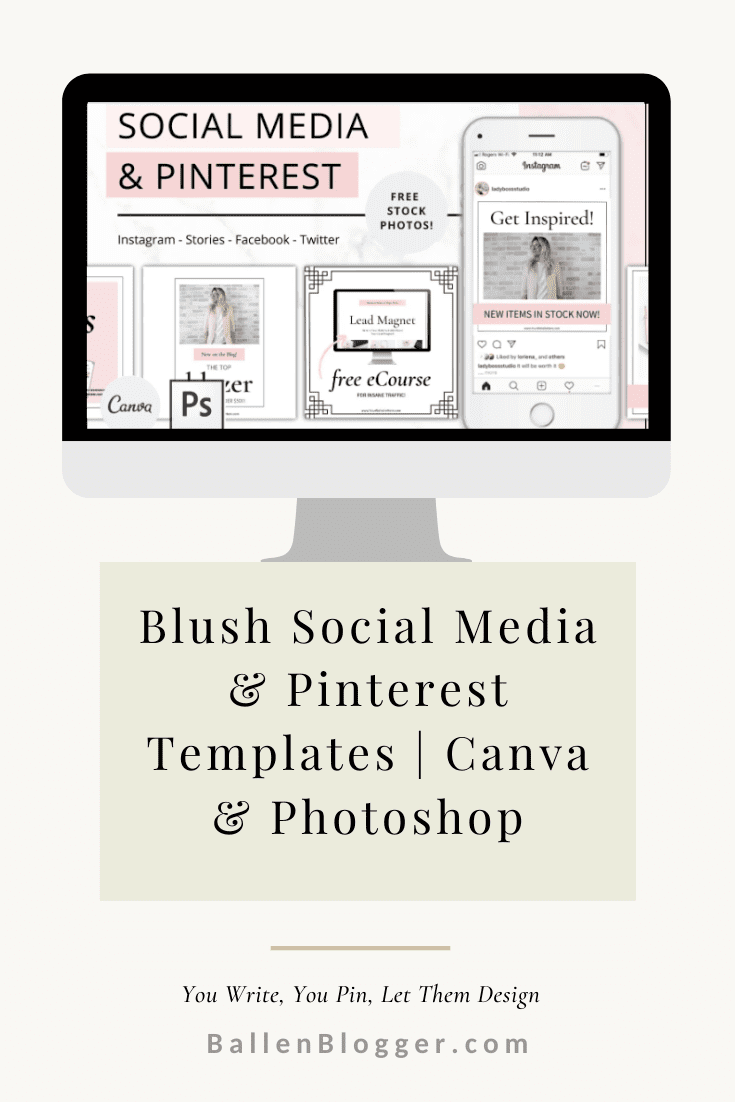 They may need templates (check out Ladyboss Studio and Creative Market templates for canva checklists, cheat sheets, packing lists, meal plans or swipe files.
Get creative and generate simple resources that are quick to digest but provide the value they promise (if not more).
It could be a PDF or a streamable video tutorial. No matter the format your resource is in, be sure you include your logo and contact information on the resource.
Create a landing page for each downloadable resource, and make sure to optimize it with content supported by keyword research. Collect the person's email address and deliver the resource to their inbox, while having them opt into your email list in the process.
5. Answer Comments with CTAs
Another way to direct your readers to action is by engaging them in the comments sections of the blog posts and offering them CTAs.
Ask them to check out another post that addresses their question. Leave a landing page link to a free resource that could help. Whenever someone leaves a comment, see if you can direct them to a landing page that gets them on your email list.
6. Use Exit Popups
If you're currently not deploying popups on your blog, it's probably because you hate dealing with them on other sites. You know, the ones that pop up right when you've just landed on a page or as soon as you start scrolling.
It's okay to steer away from bugging your readers, but marketing research suggests you still need a pop-up to increase your email opt-in rates. Your answer? Exit popups. These display when a user moves their cursor upwards as if to exit the window.
This gives you the chance to capture leads with a tantalizing offer when you have nothing to lose and you aren't getting in their way of reading your content.
For this, check out optinmonster. Save 25% by using the code BALLEN
7. Offer a Free Mini Course
You can easily create a free mini-course on a platform like Teachable or Thinkific based on a skillset you have. Maybe you have an app or software you love and can teach. If that appeals to your audience, it could be a course.
You could find a few experts in the field you are in, interview them and create a Masterclass. The course can be free and you would gain leads through your free course offer.
8. Offer an Evergreen Webinar
An evergreen webinar is a webinar that people can register for and you don't have to be logged in and hosting the webinar while they watch. The webinar is pre-recorded and appears as if it were live to the registrant. Even the chat appears as if it's happening in real time.
Conclusion
Small businesses and Fortune 500 companies alike are leveraging SEO-optimized blog posts that feature valuable content and compelling calls to action. Creating interactive content and giving CTAs at every stage of the customer's journey are great ways to keep readers engaged.
Gaining more insights about your readers helps you better connect with them and personalize the content they see for a better customer experience.