Are you wondering how to find specific posts on Facebook? With the vast amount of content shared on the platform, it can sometimes be challenging to locate a particular post. However, Facebook provides several search features that can help you narrow down your search and find the posts you're looking for. Whether you're trying to find a post from a specific friend, a post on a particular topic, or a post you shared in the past, this guide will show you how to search posts on Facebook effectively. By utilizing these search techniques, you'll be able to locate the desired posts and stay connected with the content that matters to you.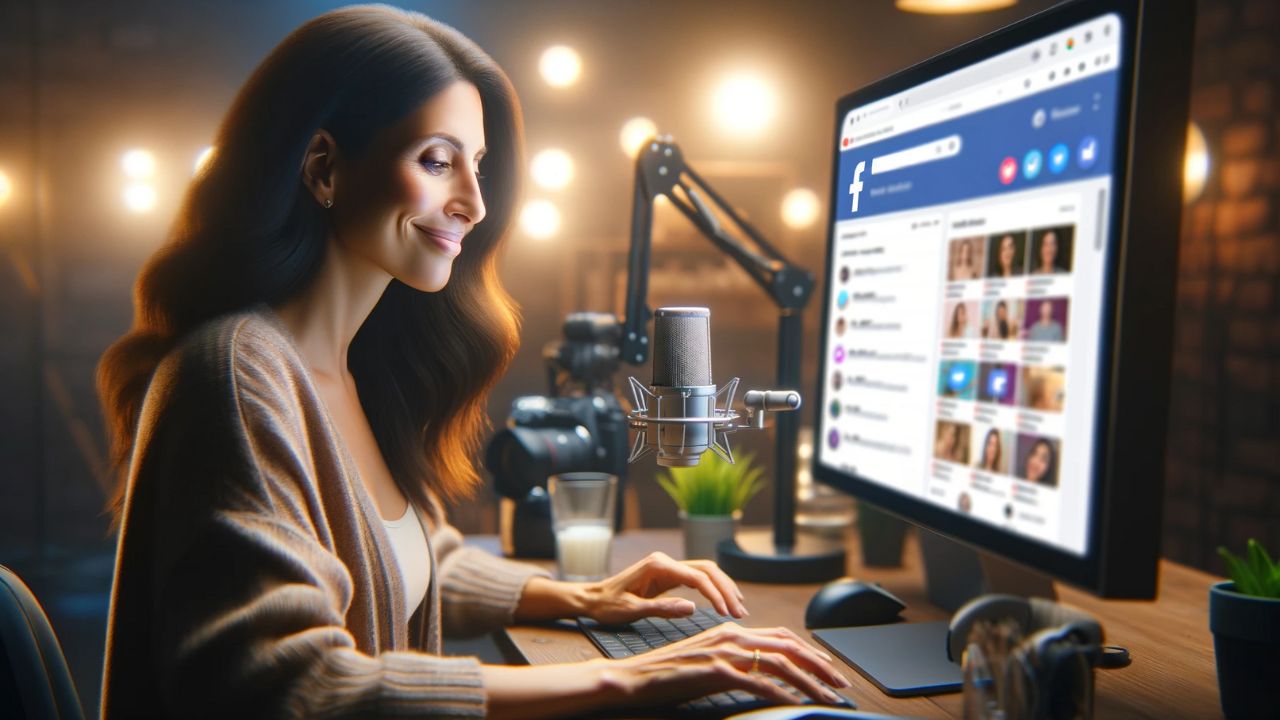 This is useful for times when you want to dig up an old post that you or someone you know published and you don't want to go sifting through all of the other content just to find it. Using the Facebook search feature is quick and easy if you can remember a keyword that was used in the post you want to find!
Find Old Posts on FB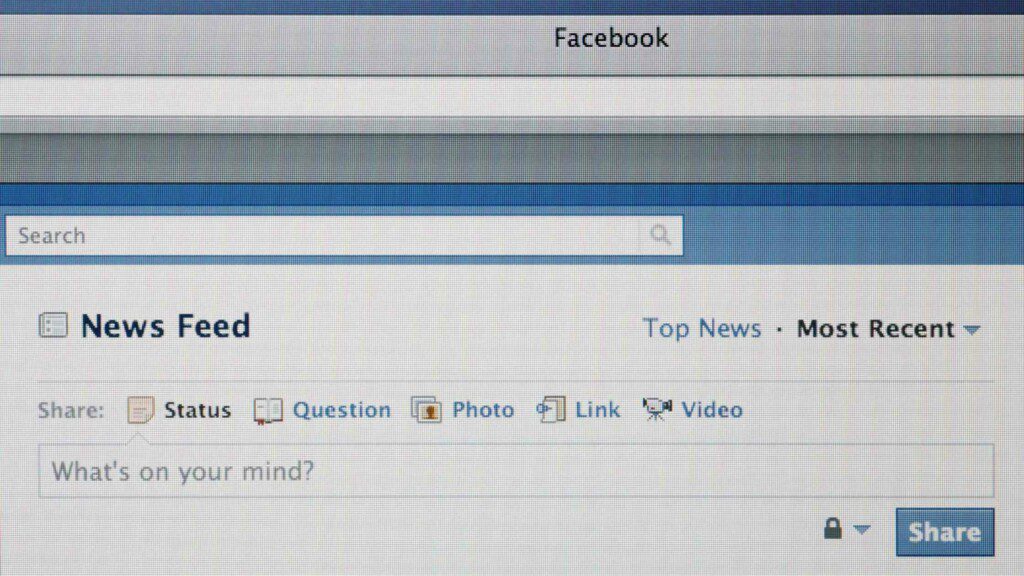 I'll be showing you how to do this from the desktop version of Facebook. First, you want to go to the search bar at the top of the page, and you can use this to search all of Facebook.
For example, if I want to find a picture of my dad for Father's Day, I would just go to the search bar and type in 'Father's Day.
When you first type in Father's Day and click on search, it will automatically show you posts by anyone. These will be pages, public posts, or people you don't know.
To find a specific post you published, go to the filter results on the left side, and under the section marked 'Posts From', you can select 'You'. This will filter your search results to only show published posts containing the keywords you searched for.
Now you can see that I can view every post I made about Father's Day, and sure enough, I have easily found a picture of my Dad.
Another cool way to use the Facebook search feature is when you want to find a post from one of your friends.
For example, maybe there was a post the other day about a friend who posted about the Disneyland Fast Pass, and you want to find that post because it had excellent information.
You would again use the search bar to type in 'Disneyland Fast Pass', and then using the filter options on the left of the screen, you can select it to sort by 'Friends and Groups.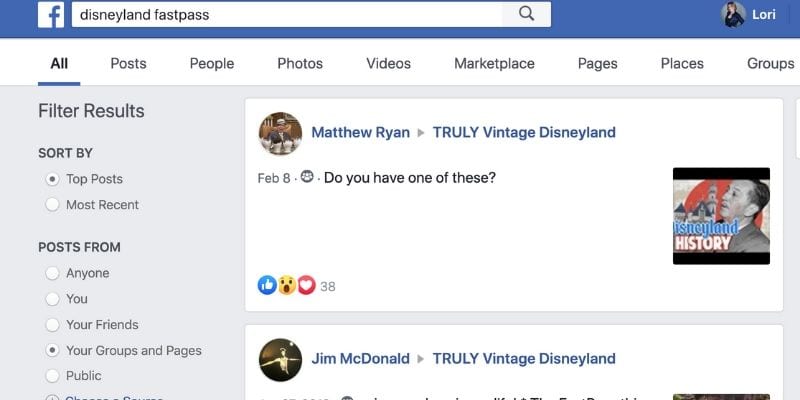 Similarly, if you want to search for a specific friend or group, you can open the 'Choose a Source' option below Friends and Groups and type in one of your friends' names to view what they said about the post you're searching for.
The Facebook search feature is very easy and a fast way to find exactly what you're looking for – whether it's posted images, videos, or anything else that has been published on Facebook!