Right off the bat, that title has probably got you thinking, "Why would someone need an Excel alternative?" After all, Excel has dominated the digital spreadsheet marketplace for a very long time.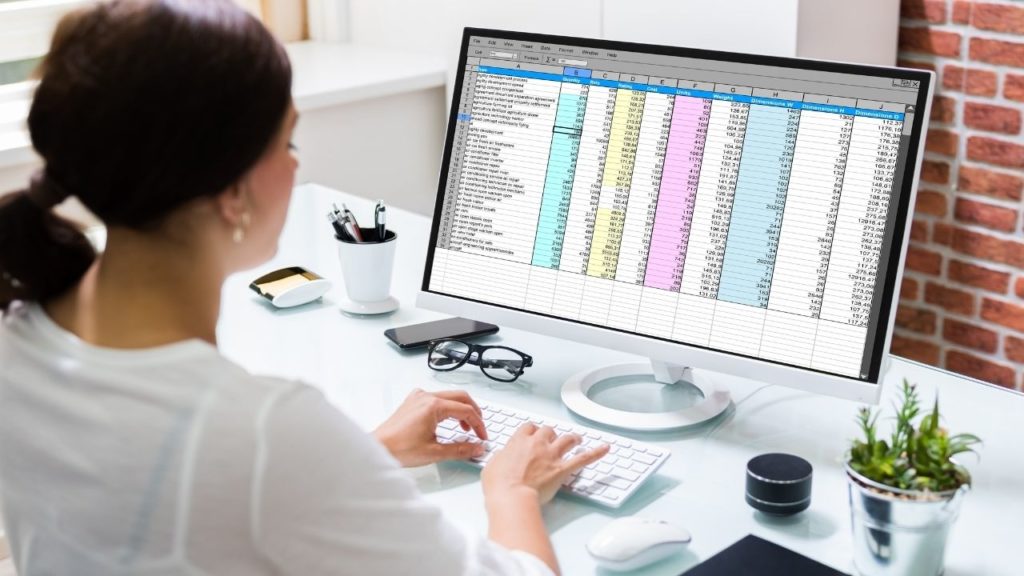 Among many Excel spreadsheet alternatives that have emerged in recent years, Smartsheet is one of the best there is. It has 3 million users in 190 countries, and 90% of the Fortune 100 companies trust Smartsheet to be right for the job. But what is Smartsheet? And why are so many people now using it as their preferred spreadsheet tool?
There would be no need to switch over from Excel unless Smartsheet had some more attractive features, especially for businesses. Smartsheet is not just a spreadsheet. It is that and more: it is a complete project management platform with tons of integrations, collaboration capabilities, and automated workflows across spreadsheets.
In this Smartsheet review, we will discuss all the features that make Smartsheet a better alternative to Excel.
Visibility and Work Management
Smartsheet lets you do more with your data.
As a part of most projects, there will be different types of data you want to organize or how you might want to present data.
While Excel only has a grid layout, Smartsheet has more types of views on top of that, including card, Gantt charts, and a calendar view.
Another cool feature is the ability to customize your dashboard for multiple projects at a time so that you can view essential data across different workflows in one place.
In Excel, you would have to open every project separately, and there's no way to get a bigger picture.
These different types of views make Smartsheet more versatile for data viewing and management.
Smartsheet also has a great collection of templates you can use and is extremely customizable. It lets you create forms, drop-down menus within a spreadsheet cell, and unlimited custom fields in every task.
You can create a list of subtasks for a project, assign tasks to members, and set deadlines for tasks too.
Collaboration
In a business setting or any other situation where teamwork is involved in a project, people need to collaborate in real-time and work simultaneously on a document.
In Excel, you cannot update data in real-time, and a file would have to be shared with stakeholders through email or something similar.
So, keeping track of changes to a document, i.e., which edition came before or after (version control), becomes a difficult job.
In Smartsheet, you can have one location where projects can be accessed, and edits can be made to spreadsheets collaboratively in real-time.
Work can be shared, other details can be attached, and alerts, requests, and reports can be automated.
Another feature that makes collaboration better is how easily an unlimited number of people can access a project.
Working on projects which include both internal and external members is also made exceedingly convenient because anyone can be granted access. Excel lets you co-author, but other accessibility features are limited.
App Integrations
Excel offers integration with Power BI and Azure, but other than that, not much. Compared to this, Smartsheet has a galore of apps and services that it is integrated with, including 12 Office 365 integrations, Salesforce, Jira, DocuSign, Google Drive, Dropbox, and Box.
Smartsheet is compatible with almost every frequently used cloud-based platform in a business setting. This gives users so much flexibility and connectivity between platforms, eliminating a lot of redundancy in documents that can arise otherwise.
Cost
Excel, and Office 365, in general, are not free. The business plan costs several hundred dollars per user per year. The enterprise plan is even more expensive.
Why not go for an alternative that can provide more collaborative tools and lower prices per user?
Smartsheet's pricing starts at $14 per user per month, and licensed users can share work with an unlimited number of free collaborators! That is great value for money!
Disadvantages of using Smartsheet
Smartsheet is not a common project management platform. It is a friend to those who like working on spreadsheets and need them. That is why it is called an Excel alternative.
Although it does have tons of features for data manipulation and display, it has a steep learning curve.
However, if you are willing to put in that little effort initially and learn what Smartsheet can do, it can become the go-to project management tool for your business.
FAQs
Does Smartsheet have a free version?
Smartsheet is subscription-based, and there is no free plan, but you can get a 30-day free trial before purchasing it. On the other hand, you do not have to subscribe to work on Smartsheet.
If a licensed user shares a project with an unlicensed or free user, the free user can easily view, edit, and update sheets without making their account.
Is Smartsheet better than MS Project?
Yes, Smartsheet has better reviews than MS Project. Although the difference isn't huge, but Smartsheet has a 4.43/5 average rating compared to 4.35/5 for MS Project.
Is Smartsheet cloud-based?
Yes, and that is what makes it such a great tool for collaboration. Additionally, it has so many integrations with other cloud-based apps too.
Is Smartsheet a Google product?
No, but it has integrations with over 15 G Suite apps. This helps you connect your work on Smartsheet with your Google account and manage it from one platform.