Until I installed the Astra Pro theme with the Elementor page builder, I was using external landing page software. Elementor Pro offers a suite of landing page templates, pop-ups, and an amazing set of blocks to build amazing blog posts, web pages, and landing pages. Here's what you need to know about Elementor landing pages.
Key Benefits
I don't want to fool you by saying building any landing page is "easy". Everyone brings their own skillset to the table. Some will find WordPress page builders easy to use, and others may struggle.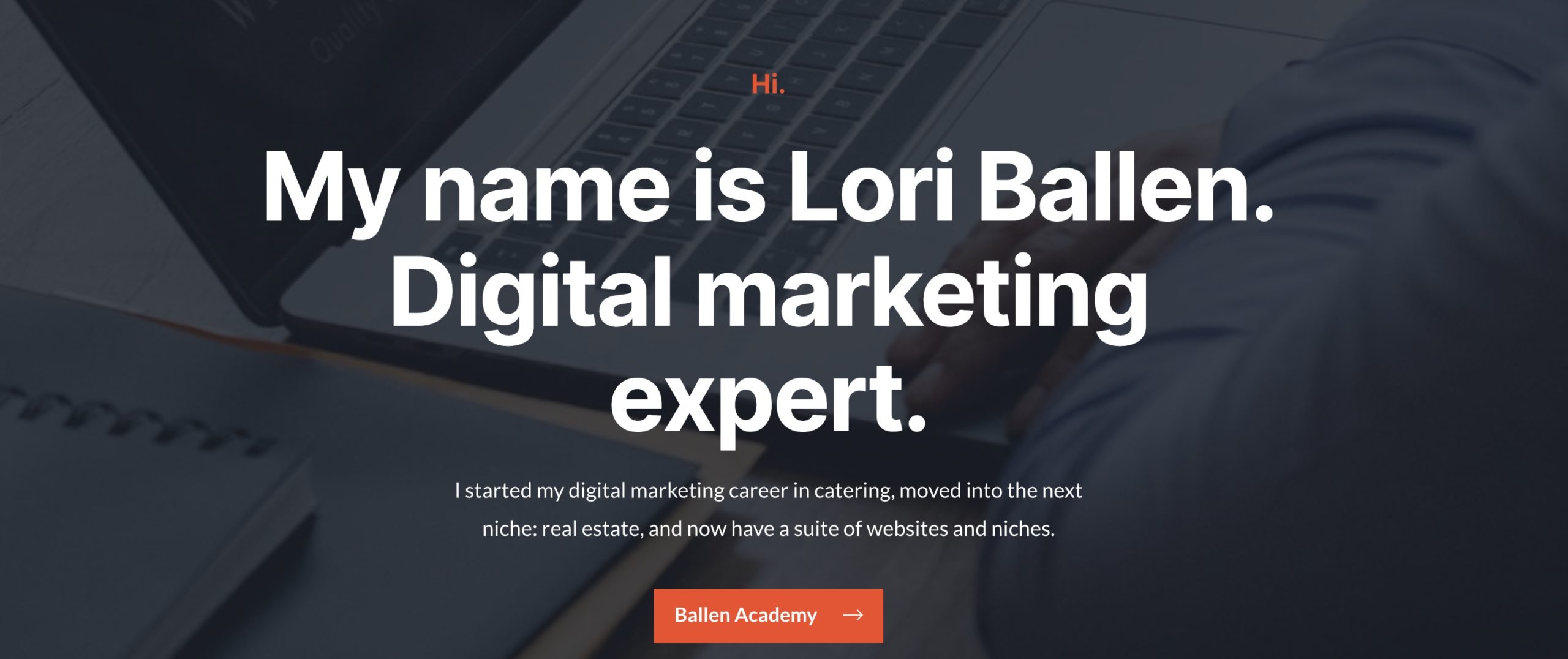 The nice thing about the Elementor landing page is that you don't need to know any code, they are made for WordPress, you can use a template that you simply modify, and you can save your designs as templates to use in the future.
I also like the fact that you can drag sections around, delete sections, and add sections with content blocks to make the page your own.
Each element has options for colors, typography, alignment, links, and icons or images. The creative options are outstanding.
It was fairly easy to pick up, based on my experience with WordPress. If you are new to WordPress, or new to page buiders, you can follow the step by step tutorials and take it slow.
This morning, I created a landing page for an upcoming masterclass I'm hosting. It took me about 90-minutes. We will use it for today's tutorial.
Landing Page vs. Web Page
A landing page is typically a single focus page. While it can still be a page on your primary website's domain, the menu and other distractions are removed. Landing pages are often sales pages or sign-up pages. Generally, they are best for stating a problem and offering a solution. There are sections for reviews, frequently asked questions, features and benefits, and call to action buttons.

How to Build an Elementor Landing Page
Install Elementor Pro
In your Elementor settings, make sure landing pages is checked.
In your WordPress Dashboard, select NEW Landing page (Or, choose Templates, then Landing Pages)
Set up your sections, and Publish.

Anywhere you see an element that you want to change, you simply click it. On the left, you'll see a column that allows you to change the items in the element. Using the tabs on top, you can change the style (colors, typography), and access advanced options.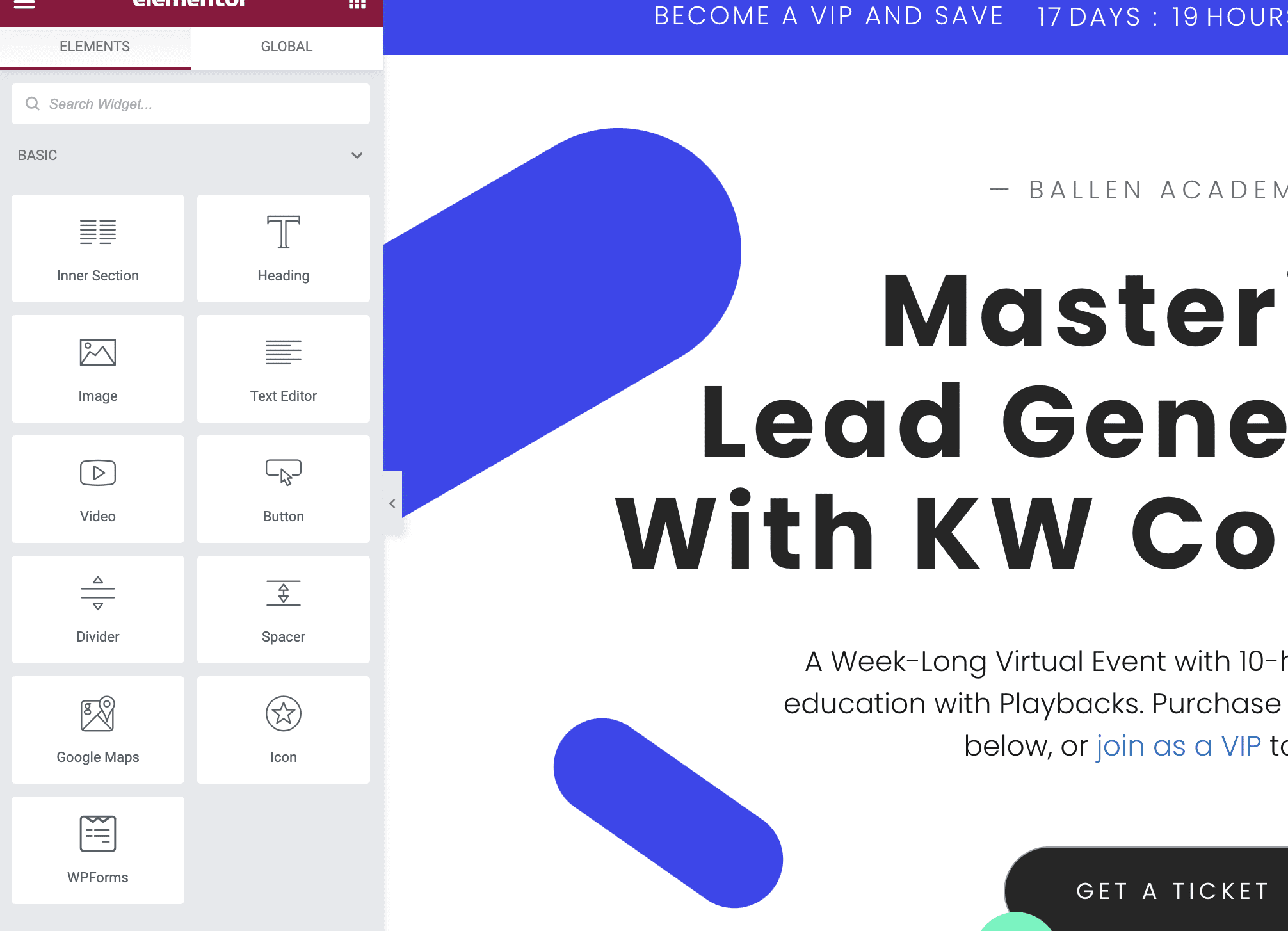 In the left column, which is referred to as the Text Editor, there is a set of 9 small squares creating an icon in the upper right corner. When you click that, the elements box opens. These elements can be dragged and dropped into the sections on your Elementor landing page. Elementor Pro will give you more add ons. I also use the Essential Add Ons Plugin on my websites for more elements such as animated headlines, and Facebook Comments.