Are you ready to take your content marketing to the next level? You've come to the right place! In this comprehensive guide, we'll walk you through the essentials of content planning, its benefits, and how to create a winning content strategy that drives results. Get ready to transform your marketing efforts and achieve your business goals with the power of effective content planning.
As a digital marketing strategist, I have been implementing content planning for my blogging business since 1992. Over the years, I have witnessed the significant impact of a well-structured content plan on the success of my business.
This how-to guide is crucial because it will provide valuable insights and strategies for effective content planning, helping fellow bloggers and digital marketers enhance their online presence and achieve their business goals. By following this guide, you will learn the proven techniques and best practices that have been instrumental in my own blogging journey. Let's dive in and unlock the power of content planning together!
Short Summary
Content planning is an essential process for achieving organizational objectives.
It offers numerous advantages, such as improved brand recognition, better search engine rankings, and increased conversions.
Crafting a comprehensive content plan involves selecting the right tools, monitoring and adjusting it, generating engaging ideas, and optimizing for SEO & social media to drive results & business growth.
The Essence of Content Planning
Content planning is the lifeblood of any successful content marketing strategy.
According to the Content Marketing Institute, 73% of B2B marketers and 70% of B2C marketers use content marketing as part of their overall strategy. This statistic highlights the widespread adoption of content marketing and the importance of having a well-planned content strategy to stand out in a crowded market.
A well-planned content strategy can help businesses create valuable, engaging content that resonates with their target audience and achieves their marketing goals.
It involves formulating a plan for creating and disseminating content to achieve organizational objectives, such as increasing brand awareness, facilitating local communication, and enhancing branding.
Research is integral to this process, as it provides insights into your target demographic and helps you create content that resonates with them.
The key elements of a content strategy include setting clear goals, understanding your target audience, selecting appropriate distribution channels, and brainstorming creative content ideas. Collaboration and communication tools play an essential role in content planning, helping you formulate your own content marketing strategy, which includes a social media strategy and managing budgets for paid ads and other financial aspects of your content marketing campaign.
Brainstorming is indispensable for fostering creativity and establishing content objectives. It enables the creation of engaging blog posts, including the perfect blog post that truly resonates with your audience and addresses their problems, providing them with valuable information and assistance.
The content planning process is an ongoing journey that requires continuous improvement, reassessment, and adaptation to ensure the success of your content marketing efforts.
Benefits of Effective Content Planning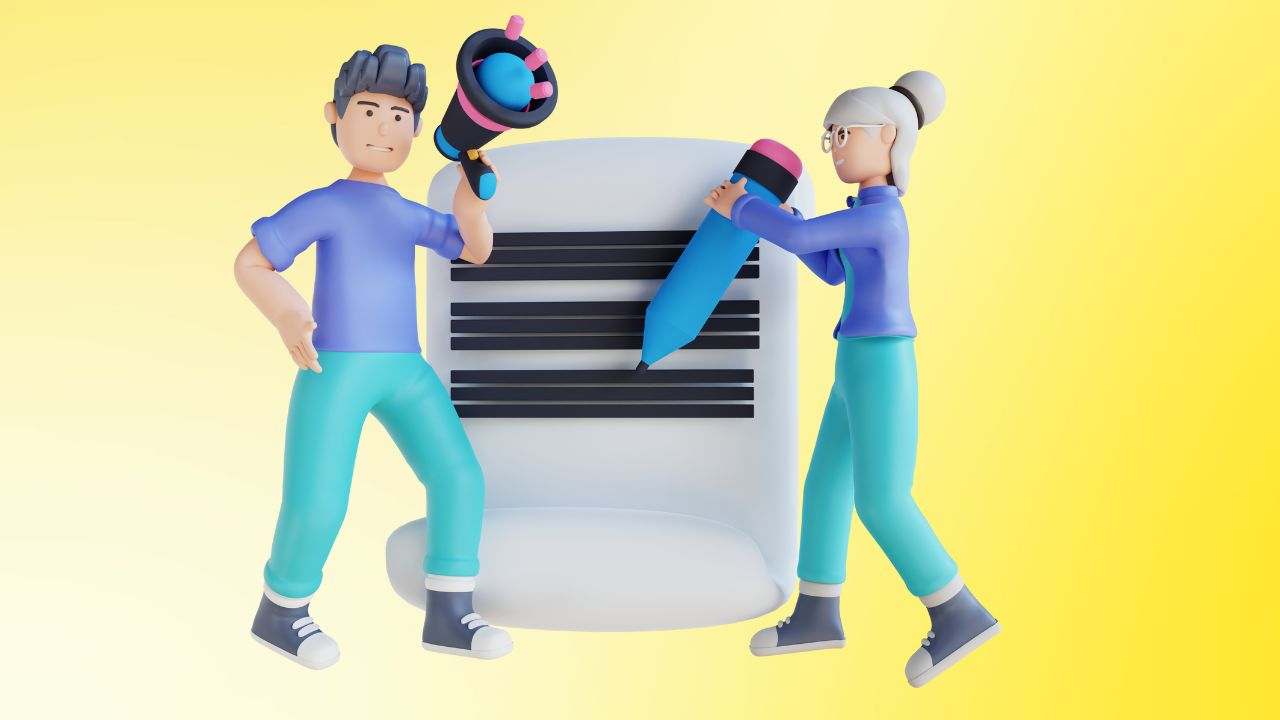 Effective content planning brings numerous benefits to the table. Some of the most notable advantages include enhanced brand recognition, improved search engine rankings, and increased conversions. The Content Marketing Institute emphasizes these benefits as essential factors contributing to the overall success of your marketing efforts.
Keywords play a crucial role in driving organic traffic from search engines and improving search engine rankings. Optimizing your content with relevant keywords is essential for reaching your target audience and ensuring your content is easily discoverable on search engines and social media channels. Social media, in particular, is a powerful tool to increase your brand's visibility and deliver content to your customers in their preferred environment.
Content planning also assists businesses in organizing and strategizing for reliable and cost-efficient sources of website traffic and fresh leads. By implementing an effective content planning strategy, you can ensure that your marketing efforts consistently yield positive results and contribute to the growth of your business.
Sure, here's a hypothetical scenario:
Meet Mia. She's a fashion blogger who used to post sporadically about whatever topic caught her fancy at the moment, without any clear structure or schedule. While her posts were of good quality, she struggled with gaining consistent traffic and converting visitors into email subscribers (her primary source of leads).
Mia decided to take a strategic approach and began implementing a content planning process.
Step 1 – Audience Research: Mia took time to understand her audience better. She used social media polls, blog comments, and a survey sent to her few subscribers to gather insights about what her audience is interested in, their challenges, and their fashion goals.
Step 2 – SEO Research: Mia started doing keyword research, looking for popular search terms related to her audience's interests. She used tools like Google Trends, SEMrush, and AnswerThePublic to find keywords around which she could create content.
Step 3 – Content Calendar Creation: Based on her audience and SEO research, Mia created a content calendar for the next three months. She decided to publish a new blog post every week. The topics varied – from fashion tips, seasonal fashion trends, fashion industry news, to personal styling experiences. She made sure to incorporate her target keywords in a natural and meaningful way.
Step 4 – Content Creation: Mia started creating high-quality, engaging content based on her content calendar. She began to incorporate more images and videos, started guest blogging on relevant sites, and even launched a small podcast series.
Step 5 – Promotion Strategy: Mia made a plan to promote her content. She leveraged social media platforms, especially Instagram and Pinterest, due to their high popularity among fashion enthusiasts. She also started an email newsletter where she shared her latest blog posts, exclusive fashion tips, and personal insights.
Step 6 – Call-to-Action Implementation: Mia made sure to include a clear, compelling call-to-action (CTA) in each of her blog posts, inviting readers to subscribe to her newsletter for more exclusive content.
As a result of her structured content planning, Mia noticed a significant increase in her website traffic within a few months. With the help of her CTAs and newsletter, she also started generating a steady stream of new leads. Her blog was now not just a passion project, but a growing business.
Identifying Your Target Audience
Recognizing your target audience is critical for producing relevant and beneficial content that they'll be interested in reading and taking action on. The more you understand your audience's needs and preferences, the more effectively you can create content that resonates with them and drives engagement. This is where buyer personas come into play.
Buyer personas are fictional representations of your ideal customers, which aid in the development of effective and valuable content plans for your content team. By using buyer personas, you can better understand your customers' needs, preferences, and pain points, allowing you to create tailored content that addresses their specific challenges and interests.
To learn more about creating buyer personas, visit the OptinMonster blog. They provide a comprehensive guide on how to create concrete buyer personas, including templates and examples. You can find the blog post here.
Performing a content audit can also prove beneficial in identifying your target audience and generating novel content ideas. A content audit helps you determine what content is most successful with your audience, recognize any gaps in your topic clusters, and adapt your content strategy accordingly. Audience research is a critical step in understanding your target audience and ensuring the success of your content planning efforts.
Establishing Clear Goals and Objectives
Establishing clear goals and objectives is essential for determining success metrics and monitoring progress in your content planning efforts. Your organization's mission statement or brand key can serve as an excellent foundation for setting these objectives.
One popular approach to setting content marketing goals is to use the SMART framework. SMART stands for Specific, Measurable, Achievable, Relevant, and Time-bound. Examples of SMART content marketing goals include achieving a 20% increase in website traffic over the next six months, generating 50 new leads per month, and increasing social media engagement by 15% in the next quarter.
By setting clear goals and objectives, you can measure the success of your content plan and make data-driven adjustments as needed to continually improve your content marketing efforts.
Types of Content Formats to Consider
When it comes to content formats, variety is key to keeping your audience engaged and interested. Some popular content formats to consider include blog posts, videos, podcasts, infographics, and social media posts. Each format offers unique advantages and can be tailored to suit the needs of your target audience and your marketing goals.
Factors to consider when choosing content formats include the location and preferences of your target audience, as well as the channels on which you plan to publish your content. For instance, if your audience is active on YouTube, TikTok, and Instagram, creating visually engaging content, such as videos and infographics, may be a wise choice.
Exploring different content formats can also help you reach new audiences who may not have the time or inclination to read written content regularly. For example, launching a podcast can be an effective way to engage with busy professionals who prefer to consume content while commuting or during their downtime. In fact, podcast listenership in the United States grew by 10% year-over-year in 2021, indicating a growing appetite for this content format.
Crafting a Comprehensive Content Calendar
Creating a comprehensive content calendar is a crucial step in content planning. It helps you stay organized, plan each stage of your content marketing program, and ensure that all team members are on the same page.
A well-crafted content calendar takes into account various factors, such as selecting the right tools, monitoring and adjusting the calendar, and collaborating with team members.
Choosing the Right Tools
Selecting the right tools for content planning is essential for streamlining your workflow and maximizing the efficiency of your content marketing efforts. Some popular content planning tools include Semrush's Marketing Calendar, Hootsuite, HubSpot CMS, WordPress, Brandwatch, Semrush's Social Media Poster, Semrush's Topic Research, Google Sheets, Google Calendar, and Loomly. These tools offer various advantages, such as facilitating team collaboration, providing detailed analytics, managing ads, enabling social listening, and more.
When choosing the right tools for your content planning process, consider factors such as whether you require a tool that will post directly to your social media accounts or a comprehensive tool to manage your content marketing campaign from start to finish. It is also important to keep tabs on relevant topics with mentions, utilize a single tool to manage all content, establish a to-do list for all involved parties, and track the most successful pieces of content.
Ultimately, the right tools for your content planning needs will depend on your unique goals, target audience, and budget. By carefully selecting the tools that best align with your content marketing objectives, you can ensure a more efficient and effective content planning process.
Monitoring and Adjusting Your Calendar
Monitoring and adjusting your content calendar is vital for staying organized and planning the progress of your content marketing program. By tracking key metrics and KPIs, such as revenue, loyalty/retention, leads, number of visitors, page views, bounce rate, on-site time, and social shares, you can ensure that your content plan is on track and producing the desired results.
To oversee and modify your content calendar, you can use spreadsheets, digital calendars, or interactive dashboards. Regularly updating and adjusting your content calendar allows you to stay organized, maintain consistency, and adapt your content plan to changing circumstances and trends. This flexibility is essential for establishing a following and becoming a respected authority in your field.
Generating Engaging Content Ideas
Generating engaging content ideas is an art in itself. It involves researching topics, using keyword research tools, and brainstorming with team members to come up with fresh ideas that resonate with your target audience. By tapping into your creativity and leveraging various research strategies, you can uncover a wealth of content ideas that will keep your audience glued to your content while creating content that truly stands out.
Audience research is crucial in understanding your target audience's needs and preferences. Analyzing your competitors and using SEO keyword research can help you identify popular topics and trends, allowing you to generate content ideas that are tailored to your audience. Additionally, performing a content audit can reveal what content has resonated with your audience in the past, providing you with valuable insights and inspiration for future content ideas.
Interviewing experts in your field or hosting conversations with industry thought leaders can also serve as a valuable source of content ideas. These discussions can provide unique perspectives and insights that your audience will find interesting and informative. By continually exploring new avenues for content ideas, you can ensure that your content remains fresh, engaging, and relevant to your target audience.
Optimizing Content for SEO and Social Media
Optimizing your content for search engines (SEO) and social media is a crucial aspect of content planning. Understanding the algorithms and trends that govern these platforms is key to ensuring that your content is easily discoverable and engaging for your audience. By staying up-to-date with the latest developments in SEO and social media algorithms, you can optimize your content and maximize its reach and impact.
Using relevant keywords and hashtags is essential for optimizing your content for SEO and social media. Incorporating these elements into your content can help drive organic traffic from search engines and boost your visibility on social media platforms. Additionally, tools such as Hootsuite Analytics and OwlyWriter AI can provide valuable insights and suggestions for optimizing your content, making it easier for you to create content that resonates with your target audience.
By optimizing your content for SEO and social media, you can ensure that your content reaches a wider audience and drives higher engagement rates. This, in turn, can contribute to increased brand awareness, lead generation, and overall marketing success.
Measuring the Success of Your Content Plan
Measuring the success of your content plan is essential for evaluating the effectiveness of your content marketing efforts and making data-driven adjustments to your strategy. By tracking KPIs, such as revenue, loyalty/retention, leads, number of visitors, page views, bounce rate, on-site time, and social shares, you can gain valuable insights into the performance of your content and identify areas for improvement.
Google Analytics is a powerful tool for calculating ROI and assessing the success of your content plan. By analyzing the data provided by Google Analytics, you can make informed decisions about the direction of your content marketing efforts and refine your content plan as needed. This continuous process of evaluation and adjustment allows you to stay agile and adapt to changing circumstances, ensuring that your content remains engaging and effective.
Remember, the success of your content plan is not solely determined by the number of likes, shares, or comments your content receives. It's also about the tangible impact your content has on your business goals and the value it provides to your audience. By regularly tracking your content's performance and adjusting your plan accordingly, you can ensure that your content marketing efforts consistently drive results and contribute to the growth of your business.
Collaborating with Your Team
Successful content planning hinges on effective collaboration with your team. By assigning tasks, setting deadlines, and using project management tools, you can ensure that your content team operates efficiently and produces high-quality content that aligns with your overall marketing strategy. Collaboration is particularly important when your content involves multiple channels and formats, such as blog posts, videos, and social media content.
Creative differences and determining the starting point are common challenges faced by content teams collaborating. Establishing clear roles and responsibilities within your team can help streamline the content planning process and ensure a harmonious working environment. Time constraints can also restrict the ability to experiment with new content formats and ideas, so it's essential to allocate sufficient time for brainstorming and collaboration sessions to maximize creativity.
Whether you're working with an in-house marketing team or outsourcing tasks to freelancers, fostering a collaborative environment is crucial for the success of your content planning efforts. By providing your team with the tools, resources, and support they need, you can ensure the creation of engaging and high-quality content that resonates with your target audience and drives positive results for your business.
Summary
In conclusion, effective content planning is an essential component of any successful content marketing strategy. From understanding the essence of content planning and identifying your target audience to optimizing your content for SEO and social media, creating a comprehensive content calendar, and collaborating with your team, each aspect of content planning plays a crucial role in achieving your business goals. By implementing the strategies discussed in this guide, you can transform your marketing efforts and elevate your content to new heights.
Frequently Asked Questions
What do content planners do?
Content planners are vital to the success of a content marketing strategy, as they drive each step from initial ideation to successful implementation. By thoroughly mapping out objectives, audience personas, and desired outcomes, content planners ensure that the plan is seamlessly executed to reach target goals.
What are the components of content planning?
Content planning involves setting goals, researching target audiences, creating a content strategy, developing content ideas, crafting a workflow, publishing the content, tracking results, adjusting the plan and continuously improving content.
By taking these steps, you can create an effective plan for delivering valuable and engaging content to your audience.
What are the six steps for creating a content plan?
Creating a content plan is essential for a successful blogging strategy, with six important steps to keep in mind. These include identifying your content core, mapping out blog categories, conducting topical and keyword research, building out a content backlog, setting a publishing calendar, and planning content on an editorial calendar. By following these steps, you can create a comprehensive content plan to keep your blog thriving.
What is content planning Why is it important?
Content planning is a vital component of successful marketing strategy. By having a plan in place, you can set specific goals and establish guidelines for your content creation process. This helps to ensure that the content you create meets the needs of your target audience and leads to increased engagement with your brand.
Creating a content plan also allows you to track the performance of your content and measure its success. This can help you identify areas for improvement.
What are the key elements of a content strategy?
A successful content strategy requires an understanding of audience, objectives and goals, creating content to drive engagement, and selecting the best distribution channels to reach the right people.
Audience understanding is key to creating content that resonates with the right people. It's important to consider who the target audience is, what their interests are, and what kind of content they are likely to engage with.
Objectives.