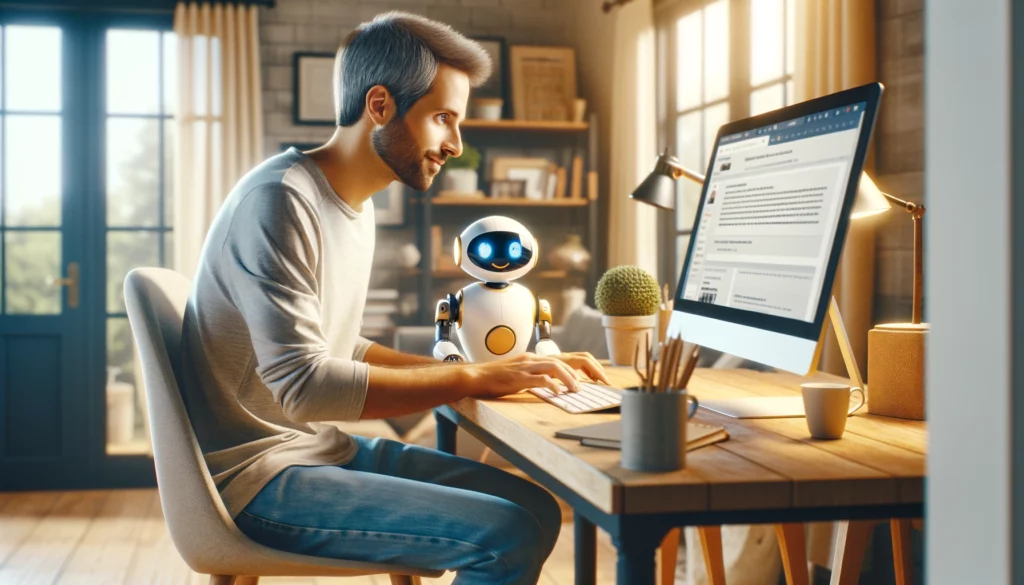 Creating a comprehensive and effective business plan is a crucial step in the journey of turning your entrepreneurial dreams into reality. A well-structured business plan not only serves as a roadmap for your venture but also attracts potential investors and partners. In this article, we will delve into the intricacies of crafting a winning business plan with the help of ChatGPT.
Understanding the Importance of a Business Plan
Before we dive into the nitty-gritty of creating a business plan, let's take a moment to understand why it's so important:
1. Clarity and Direction:
A business plan provides a clear vision of your business goals and objectives. It helps you define your mission, values, and strategies, providing a roadmap for your journey.
2. Attracting Investors:
Investors and lenders often require a well-structured business plan to evaluate the viability of your business. A compelling plan can attract funding and support.
3. Decision-Making Tool:
Your plan acts as a decision-making tool. It allows you to analyze various aspects of your business, make informed choices, and adapt to changing circumstances.
4. Risk Mitigation:
Identifying potential risks and challenges in advance allows you to plan for contingencies and minimize the impact of unexpected events.
The ChatGPT Business Plan Process
Now that we've established the significance of a business plan, let's explore how ChatGPT can assist you in creating a winning one. We'll break down the process into key steps:
1. Executive Summary:
Begin your business plan with a compelling executive summary. This section should provide a concise overview of your business, its mission, and its objectives. It's the hook that captures your reader's attention and entices them to continue.
"XYZ Tech is a software company focused on developing cutting-edge tools to simplify project management. Our mission is to help businesses of all sizes streamline their project management process and improve their overall productivity."
2. Company Overview:
The company overview section should offer a detailed description of your company, its ownership structure, and its business model. This is where you introduce your team and highlight their expertise.
"XYZ Tech is a privately held company founded in 2021. The company is owned and managed by Jane Doe and John Smith, who have a combined 20 years of experience in the software industry. Our business model is based on a subscription-based software as a service (SaaS) model, where customers pay a monthly fee for access to our project management tools."
3. Market Analysis:
Conduct thorough market research to identify your target customers, competitors, and industry trends. Use this information to pinpoint opportunities and threats in the market.
"Our target customers are businesses of all sizes, from small startups to large corporations. Our main competitors are established project management software companies such as Asana, Trello, and Basecamp. However, we differentiate ourselves by offering a more user-friendly interface, intuitive features, and competitive pricing."
4. Product or Service Offering:
Describe in detail the products or services your business offers and how they meet the needs of your target market. Highlight what sets your offerings apart from the competition.
"Our software offers a range of project management tools, including task assignment, file sharing, time tracking, and progress monitoring. Our tools are designed to be user-friendly, intuitive, and easy to integrate with other software solutions. Our subscription-based pricing model is designed to be affordable for businesses of all sizes."
5. Marketing and Sales Strategy:
Lay out your marketing and sales plan. This should encompass your pricing strategy, distribution channels, advertising and promotional activities, and customer service plan.
"Our marketing strategy includes digital marketing, including social media ads, email marketing, and content marketing. We also plan to attend industry conferences and events to showcase our software to potential customers. Our sales strategy is to offer a free trial of our software to potential customers and follow up with targeted email campaigns and personalized demos to convert them to paying customers."
6. Management and Organization:
Describe your company's organizational structure, including key personnel's roles and responsibilities.
"Jane Doe and John Smith will serve as co-founders and CEOs of the company. They will oversee all aspects of the business, including product development, sales, and marketing. We plan to hire a team of software developers, customer service representatives, and salespeople to support our business operations."
7. Financial Projections:
Include a comprehensive financial plan that outlines your startup costs, revenue projections, and expected profitability.
"Our startup costs are estimated at $500,000, which will be funded through a combination of personal investments, angel investors, and venture capital. We project revenue of $1 million in the first year, $2 million in the second year, and $4 million in the third year. We expect to reach profitability by the end of the second year."
8. Funding Request:
If you require external funding to start your business, include a section that outlines your funding requirements and how you plan to use the funds.
"We are seeking $500,000 in seed funding to cover our startup costs, including software development, hiring, and marketing. These funds will be used to launch our product and build our initial customer base. We plan to raise additional capital through a series of funding rounds as we grow our business."
9. Appendix:
Finally, include any supporting documents that strengthen your business plan, such as resumes of key personnel, market research data, or product specifications.
"Attached to this business plan are the resumes of Jane Doe and John Smith, as well as a detailed market analysis report conducted by a third-party research firm. We have also included product screenshots and feature specifications to provide a better understanding of our software."
Conclusion
In conclusion, crafting a winning business plan with the help of ChatGPT is a strategic process that involves meticulous planning and attention to detail. A well-structured plan not only guides your business but also positions it for success in the competitive market landscape.
Remember, while ChatGPT can provide valuable insights and assistance, your business plan should be tailored to your specific business and industry. Use it as a foundation and customize it to reflect your unique vision and goals. With dedication and a well-crafted plan, you're on the path to entrepreneurial success.
Good luck with your business venture, and may your well-thought-out plan pave the way for a prosperous future!