Canva is a great tool for bloggers. As a 'mother of the bride' myself, I recently discovered Canva has an amazing library of wedding templates including Wedding Planning Checklists, Invitations, Save The Date cards, and more! I've posted a few of my favorites.
Wedding Facebook Event Cover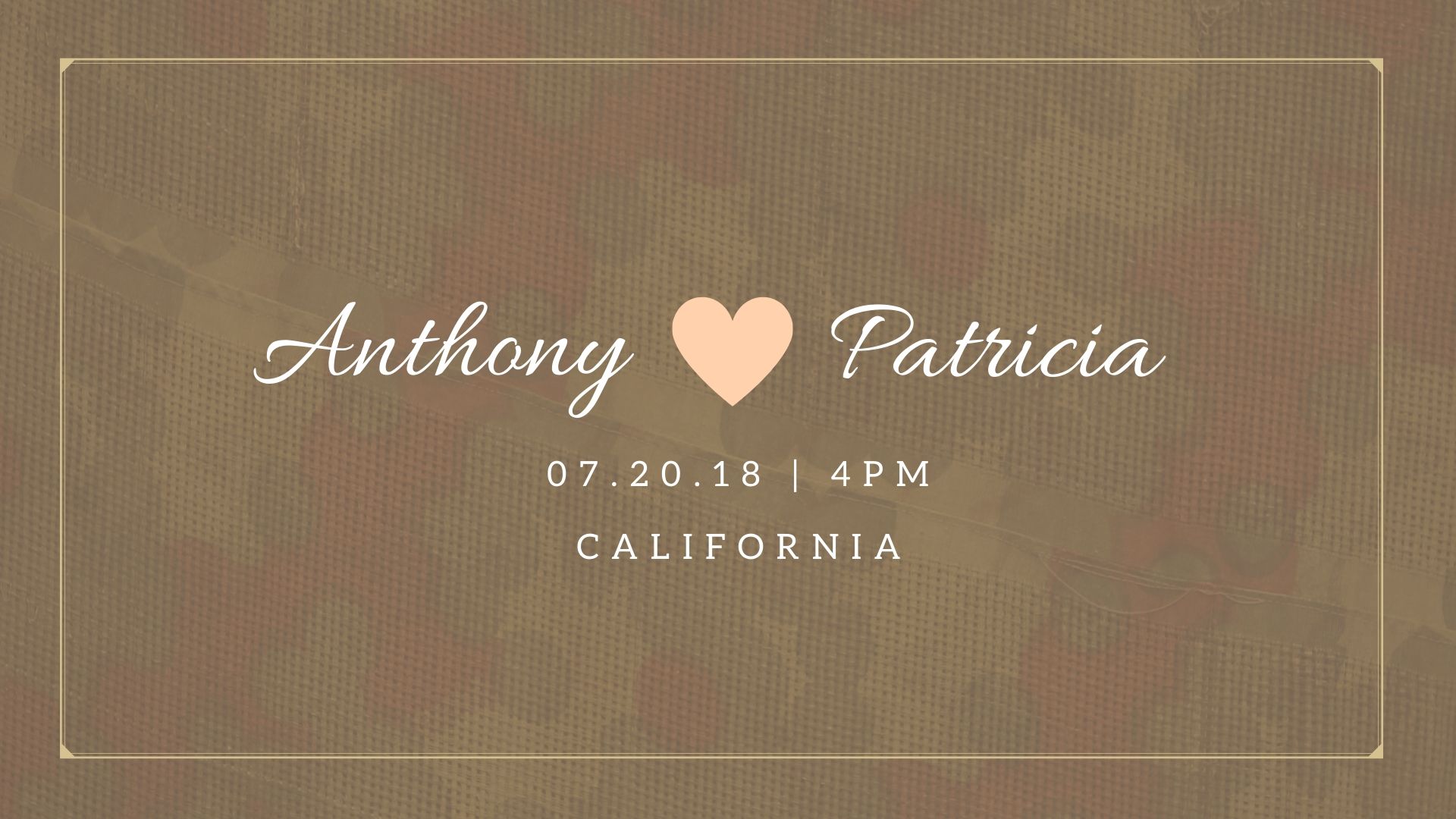 Planning a wedding is exciting, but it can also be stressful. You might find yourself quickly overwhelmed with so many details to keep track of and people to coordinate. One way to make the process easier is to create a Facebook page for your wedding. Not only will this give you an easy way to keep everyone updated, but it will also allow you and your guests to capture special memories and share them with each other. Let's explore how to get started!
First things first—choose a design for your Facebook page. You can go with an existing template or create one from scratch. If you go with the template option, be sure that it reflects the overall theme and aesthetic of your wedding. The more unique it looks, the better it will stand out from all the other pages!
Once you've chosen a design, start adding content! Start by sharing important details such as location, date, time, dress code (if applicable), RSVP information, and any other details your guests need to know about. This will help ensure everyone is on the same page when it comes time for the big day. It's also helpful to add any links that may be relevant—like hotel accommodations or directions—so that your guests have quick access without having to search around for them.
Photos and videos are great additions to any wedding page because they allow guests who may not be able to attend in person (or those who want some extra fun!) to feel still connected and part of the celebration. If you don't want too many photos or videos posted on your page yet, then you can set up a group specifically for photos/videos related to your wedding day – this will allow everyone involved in the event (including yourself)to create posts specifically related to that topic while still being able to keep private posts away from public view.
Additionally, if there are certain photos or videos you prefer not to be shared publicly, let all group members know beforehand so that everyone understands what is appropriate and what isn't allowed on the page before anything goes live!
Don't forget to create your Canva Wedding Facebook Cover!
---
Wedding Planner Checklist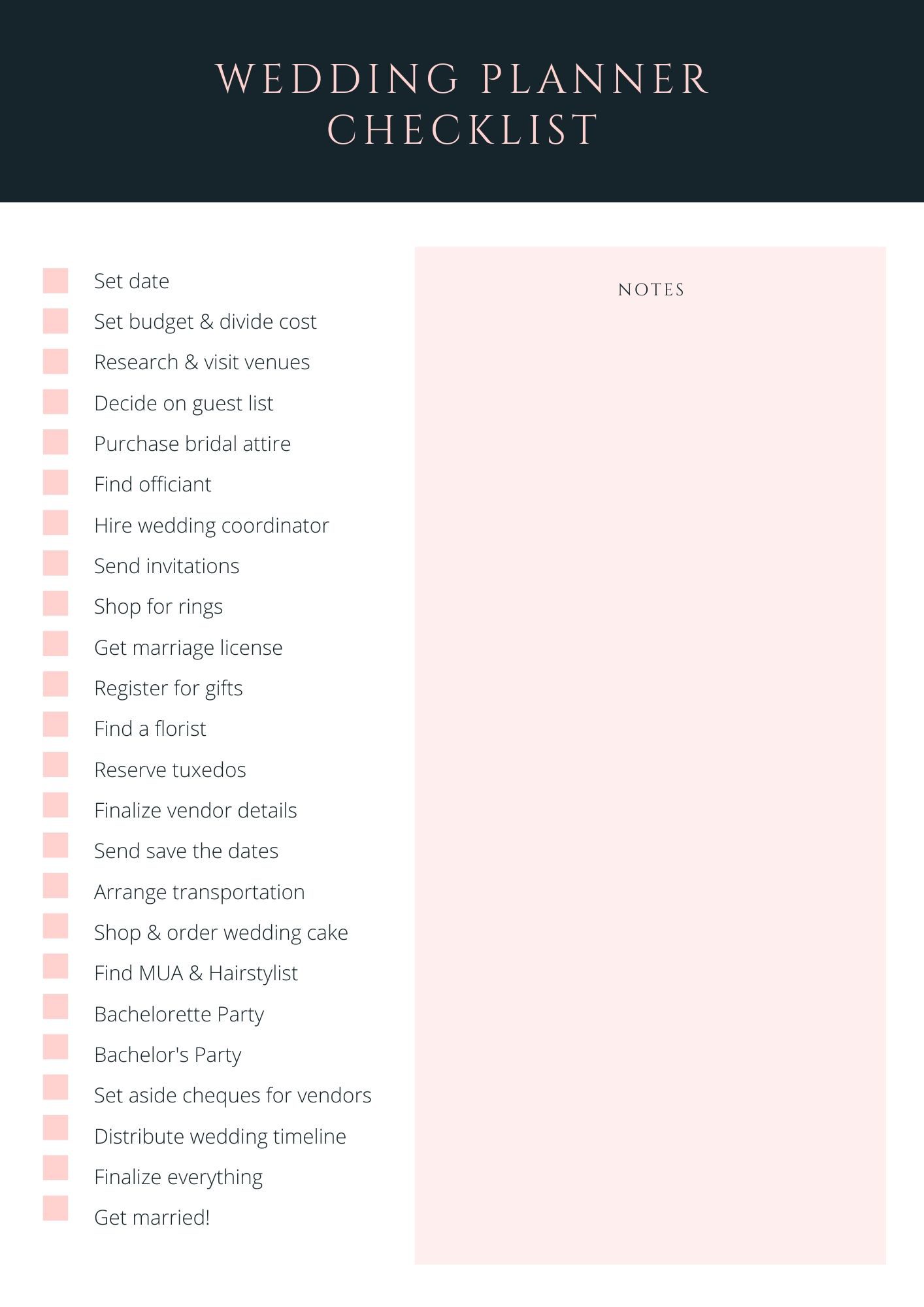 Getting ready for a wedding can be a daunting task, and there are so many little things that need to be taken care of. That's why having a wedding planner checklist is essential for making sure you don't forget anything important. Whether you're getting married in six months or planning your wedding in six weeks, we've created an ultimate checklist to help you make sure everything is covered!
Create Your Budget
Before you even consider booking vendors or ordering decorations, the first step should be setting a budget for your wedding. Have an honest talk with both sets of parents and yourselves about what is realistic and what type of event can be afforded. Once you have decided on a budget, stick to it as closely as possible—it will save you headaches when it comes time to pay bills.
Book Vendors
Now that your budget is set, it's time to start booking all the vendors you'll need for your big day. This includes finding venues for your ceremony and reception (if they're not at the same place), caterers, photographers, florists, bakers, etc. Try to book your vendors as soon as possible since popular ones can get booked up quickly; if at all possible, aim for at least nine months out from your big day. Ask friends or family members if they have any recommendations that may fit within your budget; this will help ensure quality service from reliable people.
Select Your Attire
Once the more practical pieces of planning are taken care of, focus on some of the fun parts like selecting attire for yourself and any bridal party members who are participating in the celebration. Make sure everyone has ample time to pick out their outfits and order them online or go shopping together if that works better. If anyone needs alterations on their outfit(s), ensure those are taken care of well in advance so there's no last-minute scrambling come wedding day!
Wedding planning can seem overwhelming at times but breaking it down into small tasks helps make it much easier. Having a comprehensive checklist like this one can help ensure that all aspects of your wedding are taken care of so that nothing gets forgotten when it comes time to tie the knot! So take a deep breath, grab some coffee (or wine!), and start checking off these items from your list—you'll be happily married before you know it! Good luck!
Now, it will be easy to create your Canva Wedding Checklist!
---
Save the Date Card Canva Wedding Template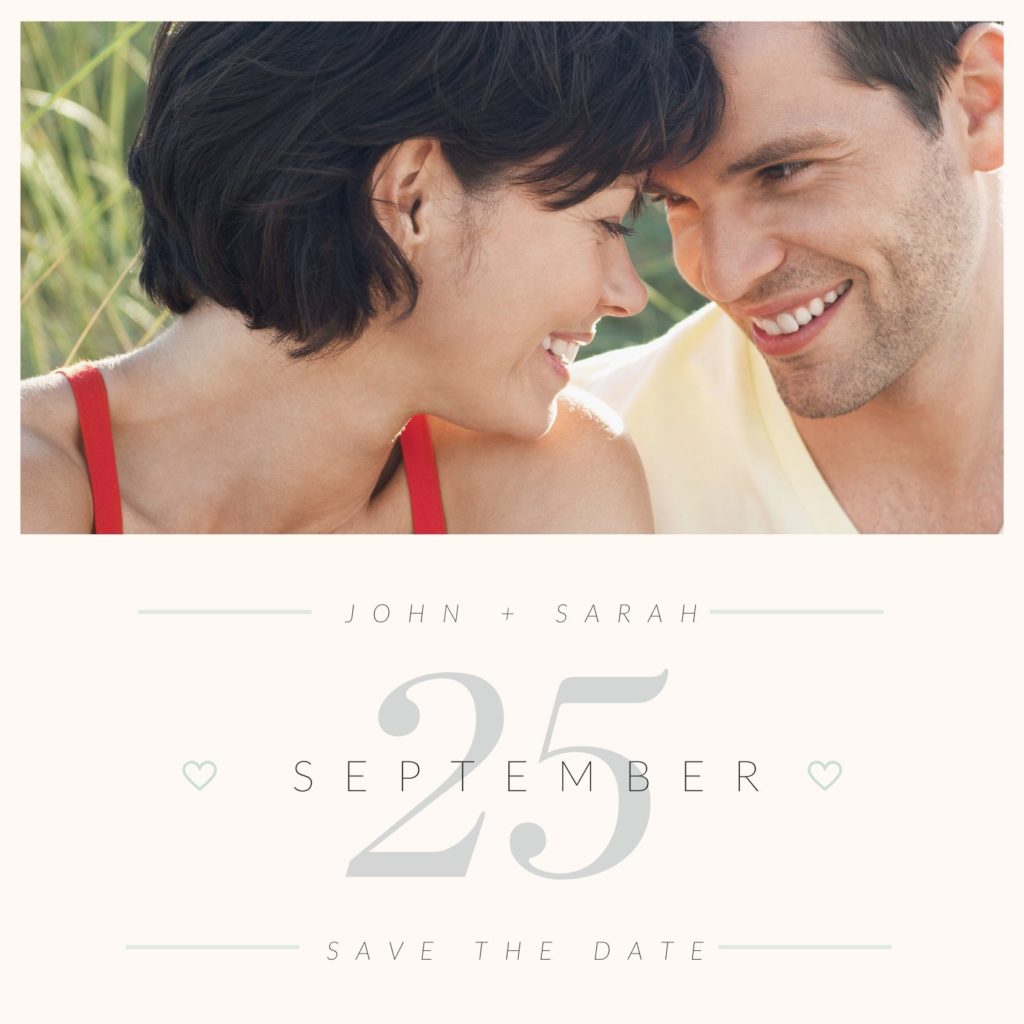 Crafting the Perfect Save-the-Date Wedding Card with Canva
Planning a wedding is hard work, and communicating important dates to your guests shouldn't be another added stress. That's why using Canva can help make crafting the perfect save-the-date wedding card a breeze! Keep reading for a step-by-step breakdown for creating a save the date card that will wow your guests.
Step 1: Pick Your Template
Canva has hundreds of customizable templates, so you're sure to find one that matches your theme and style. Take some time to explore them all and pick one that catches your eye. You can also upload any images or logos you'd like to use on your card.
Step 2: Personalize It
Now it's time to get creative! Change up the color palette, fonts, and text boxes to fit your vision. If you have an idea for something special, Canva gives you the option to add elements like frames, shapes, lines, and more. You can also add decorative elements like stickers or icons if you'd like. Don't forget—it's important to include all of your relevant wedding information such as the date, location, and dress code (if applicable).
Step 3: Final Touches
Once all of your changes are made, it's time for proofreading! Be sure to double-check everything before moving forward—you don't want any typos in your final product! Once you're happy with how it looks, go ahead and hit "download" so that you can share it with friends and family online or print it out at home or at a local shop.
Crafting a unique save-the-date card doesn't have to be difficult with Canva in tow! With just a few clicks, you'll be able to customize a template that fits perfectly with your wedding theme—all from the comfort of your own home! So take some time today to create an unforgettable save-the-date card using Canva; trust us when we say that everyone will love it!
---
Wedding Snapchat Filter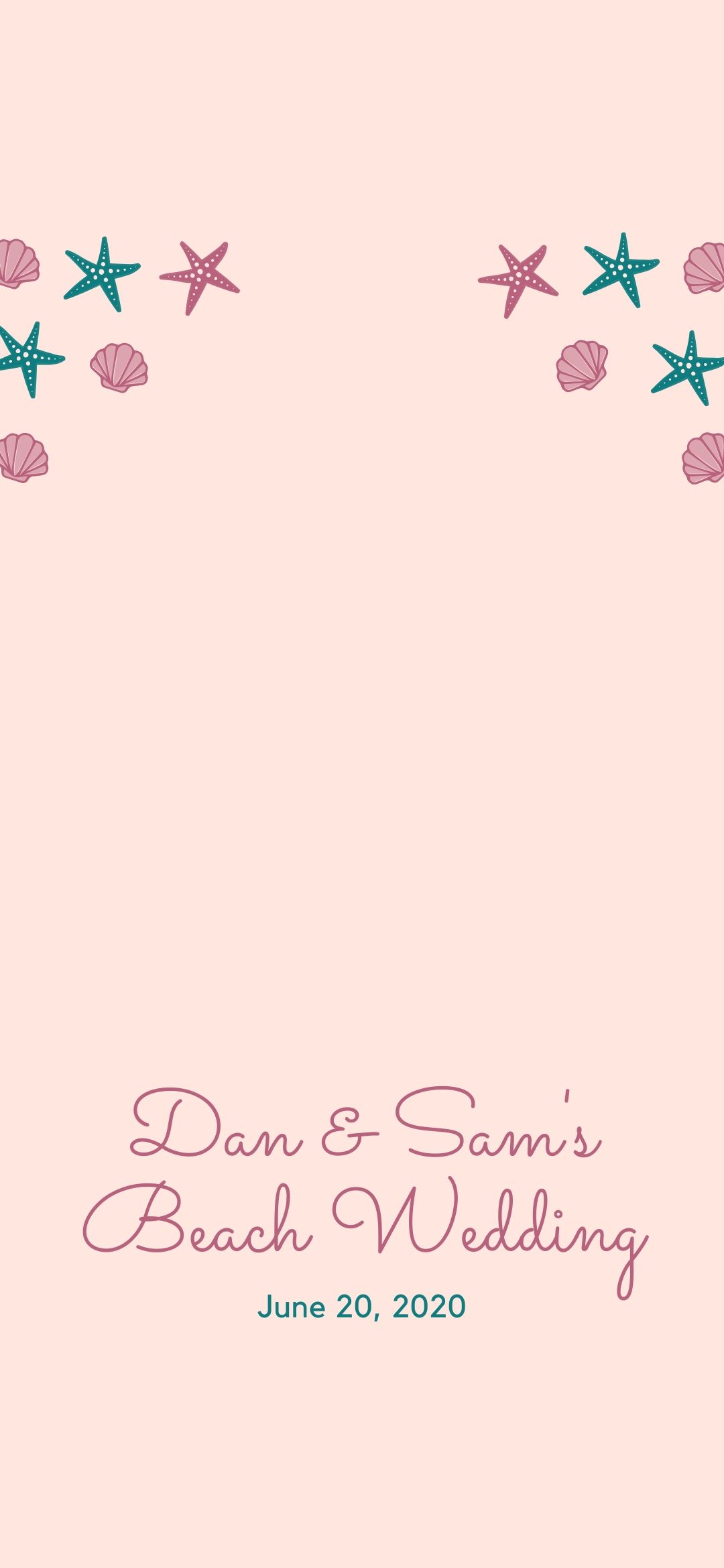 Wedding Thank you Card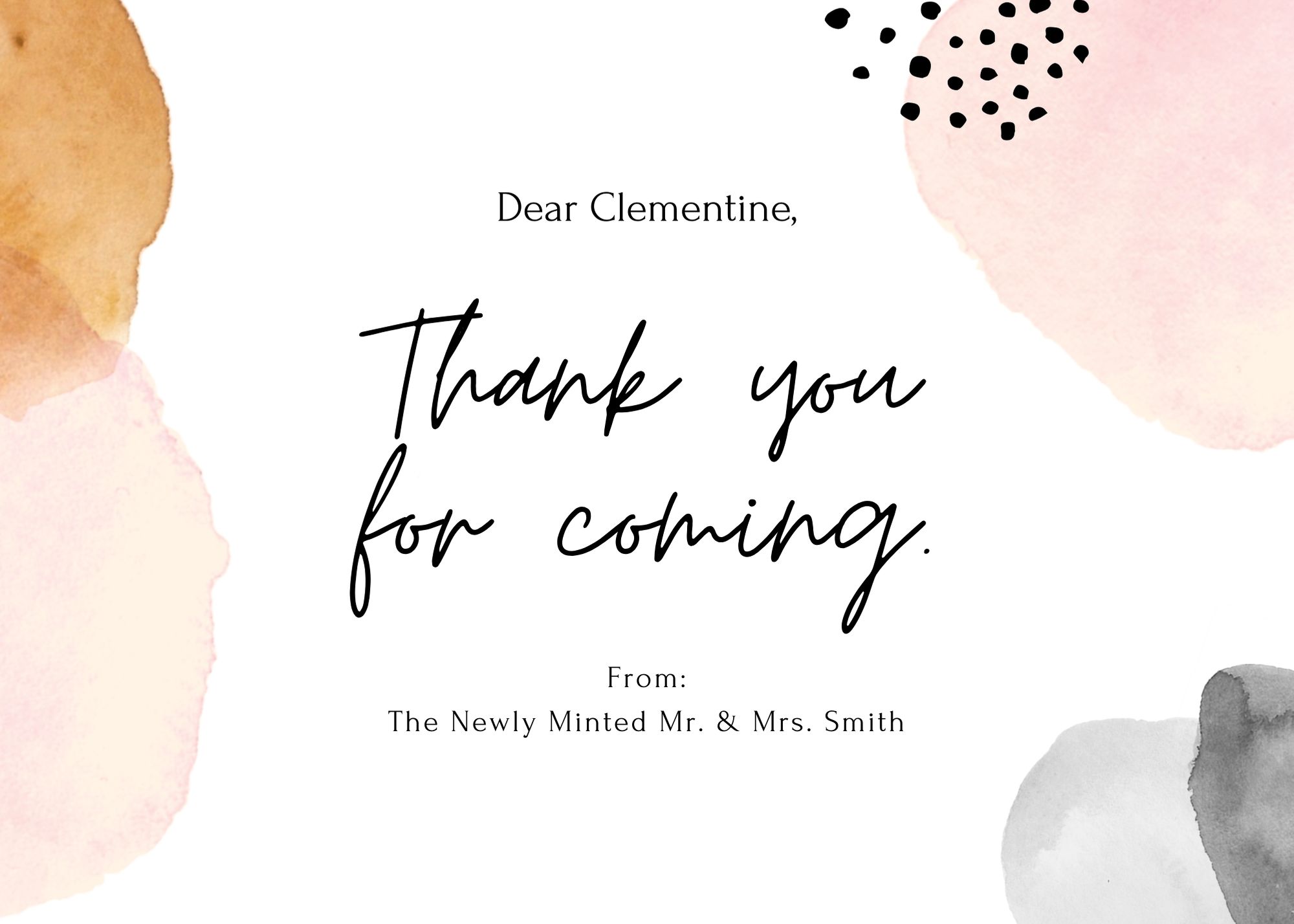 Wedding Menu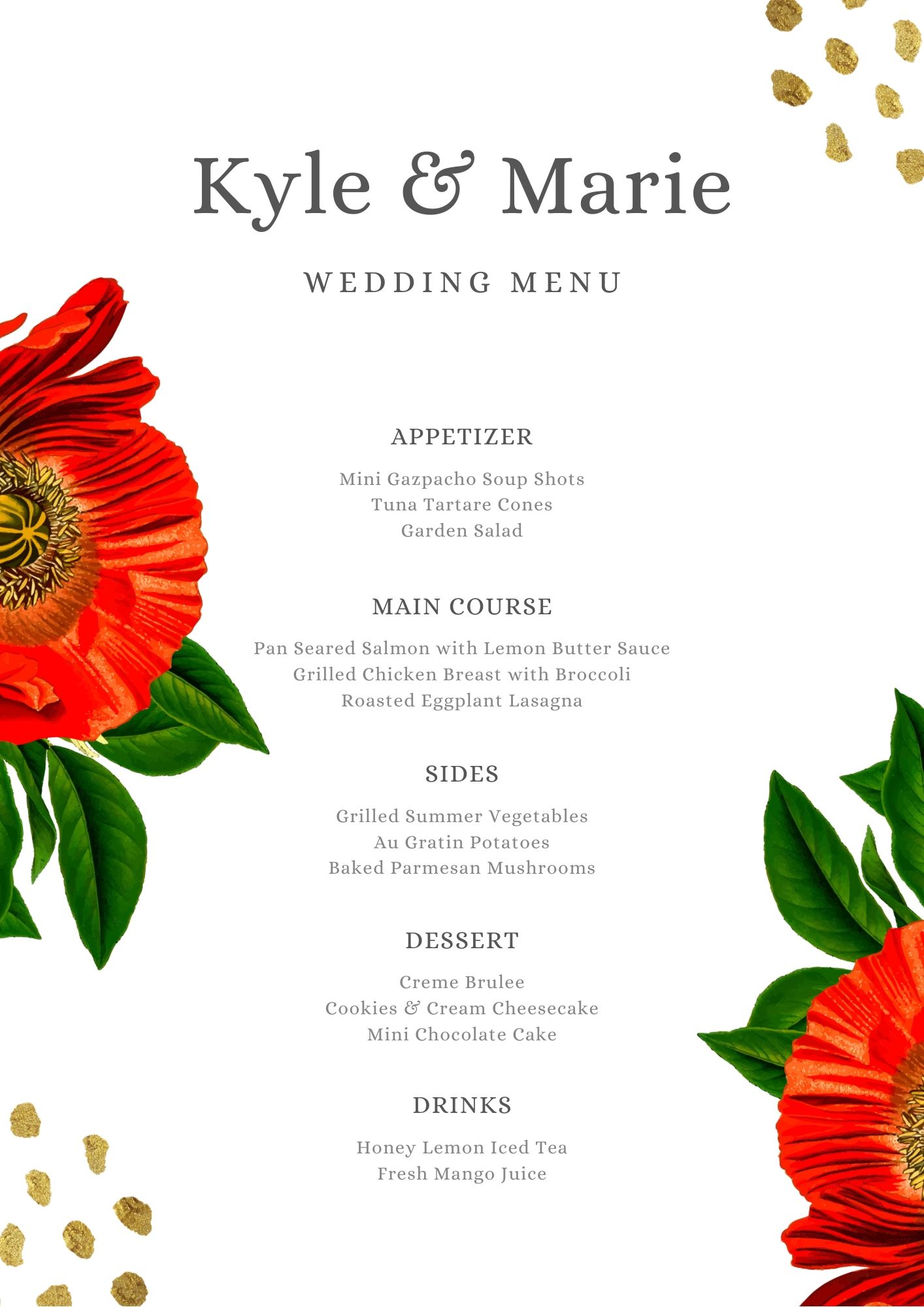 How to Wow Guests with a Thoughtfully Crafted Wedding Menu
When it comes to planning a wedding, the menu can make or break your special day. Whether you are serving a sit-down dinner or having an outdoor reception, it is important to provide guests with a delicious meal that is sure to impress. But where do you start? Let's take a look at how to create the best wedding menu for your big day!
Sourcing Fresh Ingredients
The key to any good meal is fresh ingredients. You want to make sure that the food you serve on your wedding day is of the highest quality. Shop around and find local farms and vendors who have access to freshly grown produce and other ingredients such as meats and seafood. If possible, try to source seasonal ingredients so that they are at their peak flavor when served.
Careful Consideration of Dietary Restrictions
Make sure that you consider dietary restrictions when planning your menu. Some guests may have allergies or follow certain diets such as vegetarian or vegan. You should also take into account any religious practices or cultural customs related to food consumption. In order to accommodate everyone attending the wedding, consider offering meal choices that can easily be adjusted for those with dietary needs.
Creating Balance on Your Menu
When creating your menu, try to strike a balance between sweet and savory dishes, light and hearty items, hot and cold offerings, etc. You also want to mix up preparation methods such as roasting, grilling, baking or poaching in order to add variety. Additionally, if you are having multiple courses like an appetizer, entree, and dessert – make sure there is enough of each course for all of your guests! You don't want anyone left hungry!
A carefully crafted menu can really set the tone for your entire wedding celebration by providing guests with delicious food options throughout the night. With careful consideration given towards sourcing fresh ingredients, accommodating dietary restrictions, and creating balance among dishes – you will be sure to wow all of your guests with the perfect wedding menu!
Wedding Photo Collages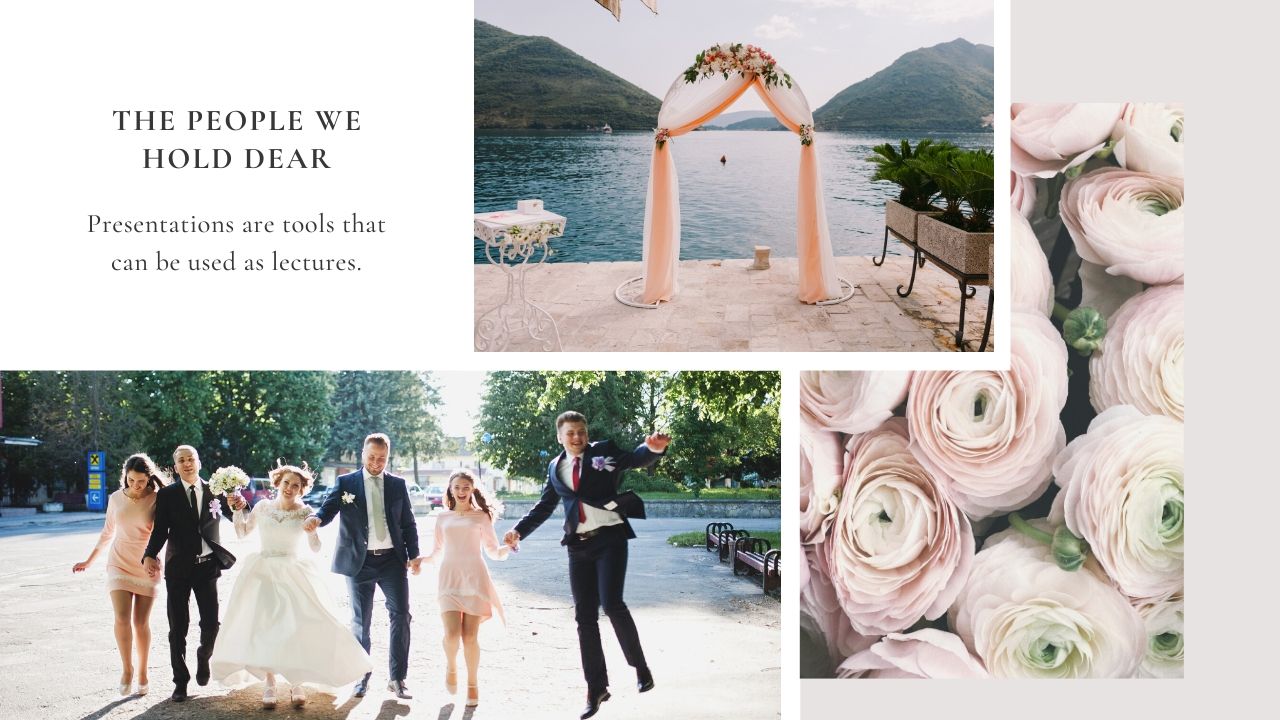 ---