Canva has its very own Canva Content Planner! Canva Pro now includes a new tool that enables you to schedule when you'll publish your designs. They also added some other nifty features, like team collaboration and publishing on social media channels in one step.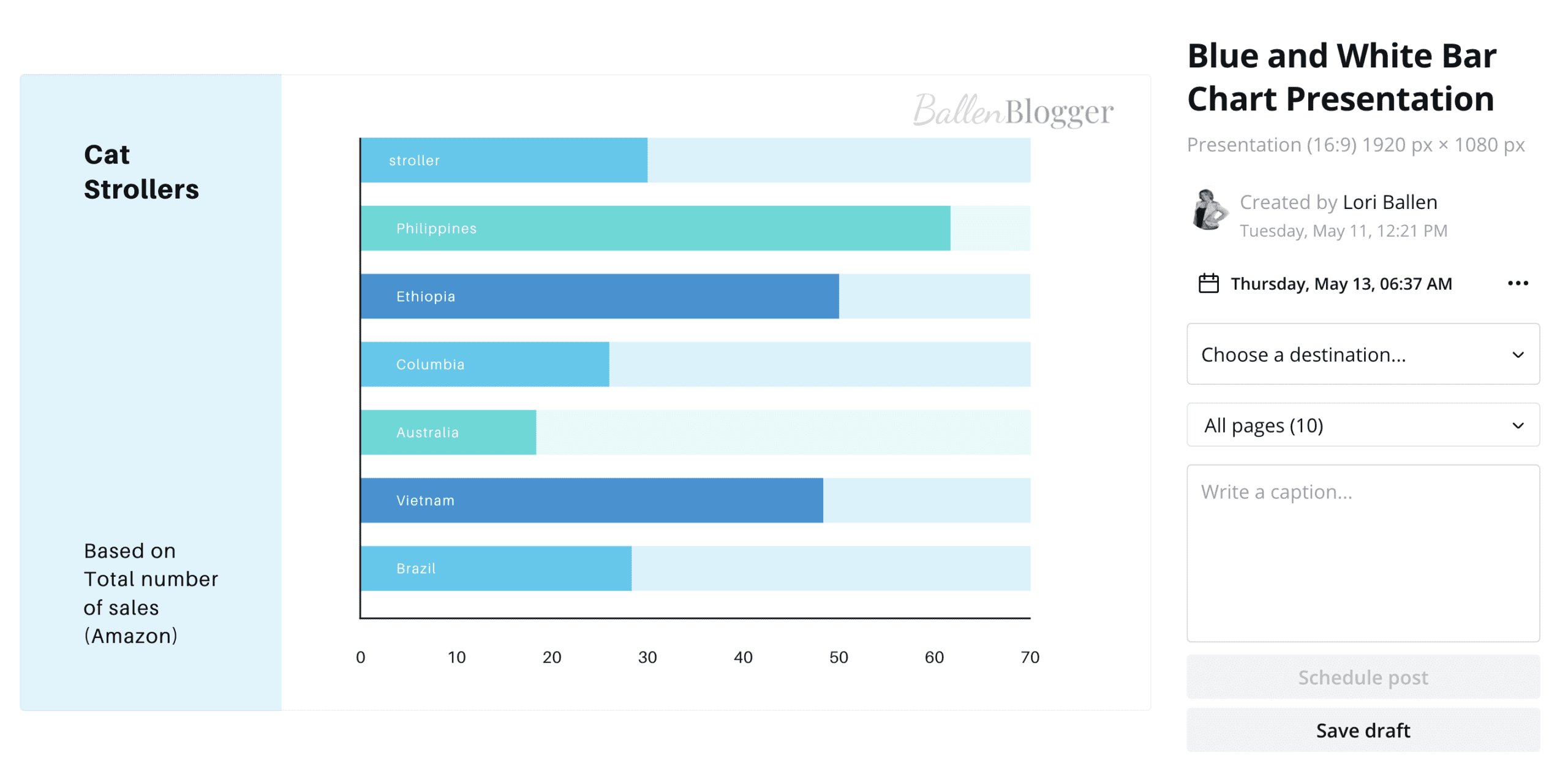 Create Beautiful Designs in Minutes
Canva is the ultimate design tool for creating beautiful, engaging visuals. With a simple, intuitive interface and a massive library of templates and stock photos, Canva makes it easy to bring your ideas to life. Whether creating social media posts, designing a logo, or putting together a presentation, Canva has everything you need to make your visual content look great.
The Canva Content Planner is a time-saving tool that ensures all your designs are posted at the right times. You can also plan ahead for future posts to ensure you've got everything covered!
With the new premium feature, you can now schedule everything without leaving Canva! No more cluttering your computer with downloads and just a few clicks of a button.
The content planner posts to Pinterest, Your Facebook Business Page, Facebook Groups, Slack, Tumblr, Twitter, Instagram Business, and LinkedIn.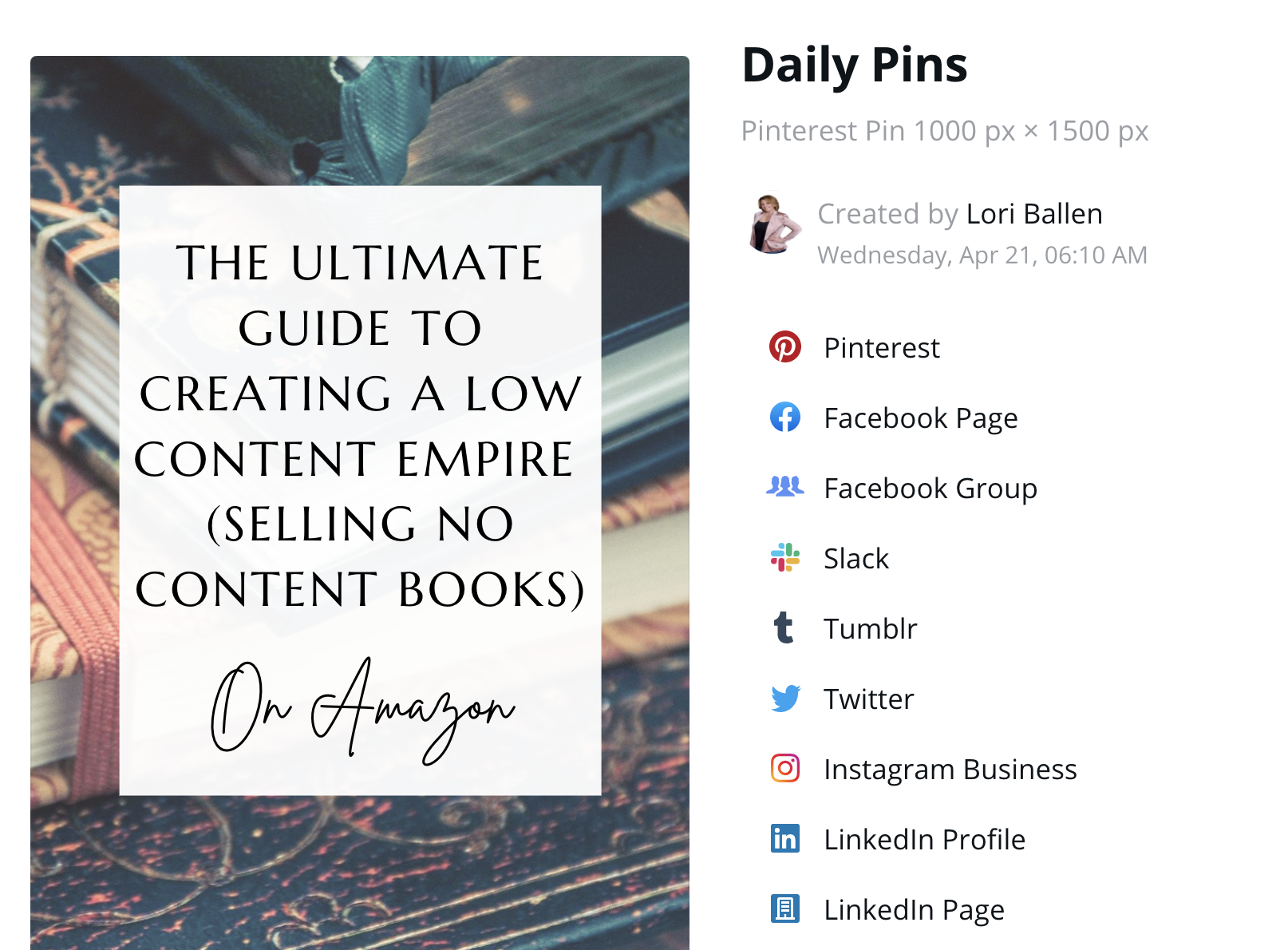 The new Canva Content Planner makes it easy to stay on top of all your social media and blog posts. Just click the Create content option on the left side menu, type in a topic, then choose what platform you want to post them on
How To Use the Canva Content Calendar
Open the Content Calendar
From the calendar view, click the + sign on any date
From the new window, choose an existing design from your library
or Create a New Design from the templates.
If you design a new template, you'll see the schedule button at the upper right
Choose the destination. You can link a new social account from here. You can only choose one per scheduled post.
Add the Title
Add the Caption
Add a Link
Duplicate any design and schedule it for the next social channel.
While it's not exactly Hootsuite, Canva's content planner is useful and helpful to those that don't use a more comprehensive social media content planner.