There are particular niches and types of blogs that make money easier than others. Imagine earning money writing about topics that you are passionate about. 
You share your unique interests and knowledge with the world, and you get paid. Sometimes, you even get paid while you sleep because you learned how to monetize your blog.
Sounds like a dream come true right? Well, for many bloggers, it has moved from being a dream to an actual reality. 
Below we cover different kinds of blogs and how people make money blogging.
How Much Money Successful Blogs Can Make?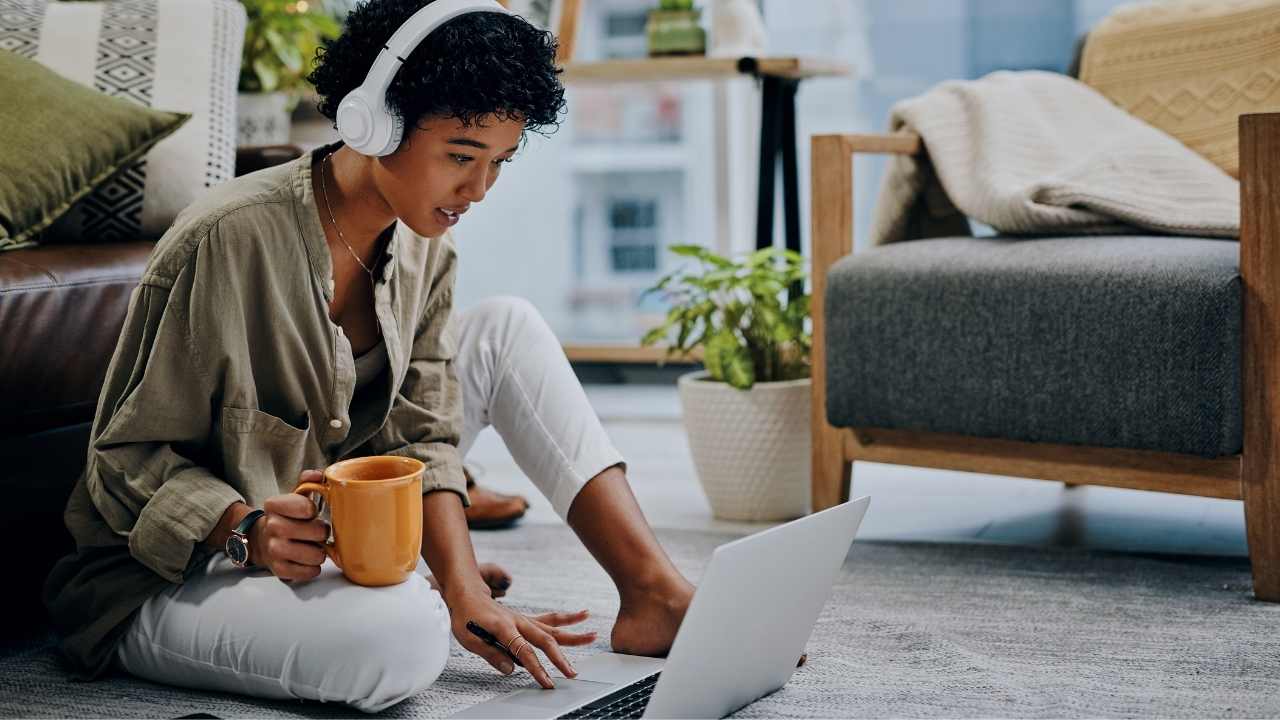 Let's start here because it is the fun, juicy part. How much money are people making from their blogs? Well, it varies significantly because your ability to earn is uncapped.
Be prepared for your eyeballs to pop out if you are new to the blogging world. If you look at the highest earning bloggers – the estimated revenue is in the millions per year, even tens of millions!
For example, Copyblogger is estimated to reach over $33 million annually. 
That is some of the very top and pretty massive operations. Not every blogger is raking in millions of dollars every year. It is shared to show just how lucrative something as seemingly simple as blogging has become.
The average blogger might earn $1,000 to $10,000 or more in their first year. If they have been a bit sloppy or inconsistent, they might even make nothing – $0. 
As time goes on, maybe that doubles, triples, or quadruples. Of course, it is widely variable – like any business.
Successful bloggers may keep their blog as a side hustle and additional income to their day jobs. Others earn enough to make it a full-time thing.  Some bloggers are part of the gig workers' economy as well earning freedom on how they make money, and when.
Blog revenue from publishing, services, product sales, sponsorships, courses, and affiliate income can be $4,000 – $20,000 per month for some – or even more like $40,000 – $50,000 for another. 
I earn 6-figures in affiliate income generated through blogs and youtube videos based on affiliate income commissions.
There is no 'standard' income for blogging. Find a model that you like and dig into that niche and model specifically to find your success formula.
Different Types of Blogs that Make Money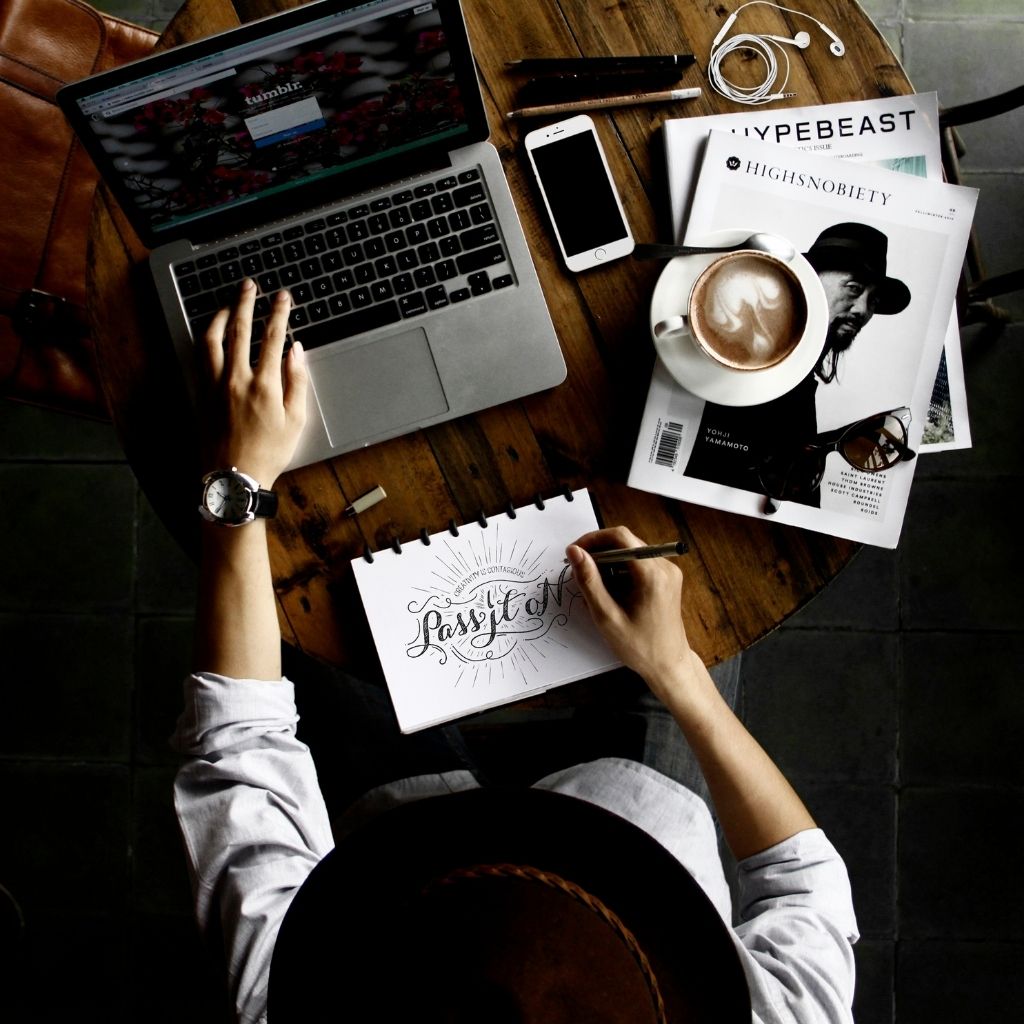 As we will share below, blogs can be about absolutely anything. Nobody is making rules for you. 
However, we will briefly discuss a few popular blog types and have been successful for others.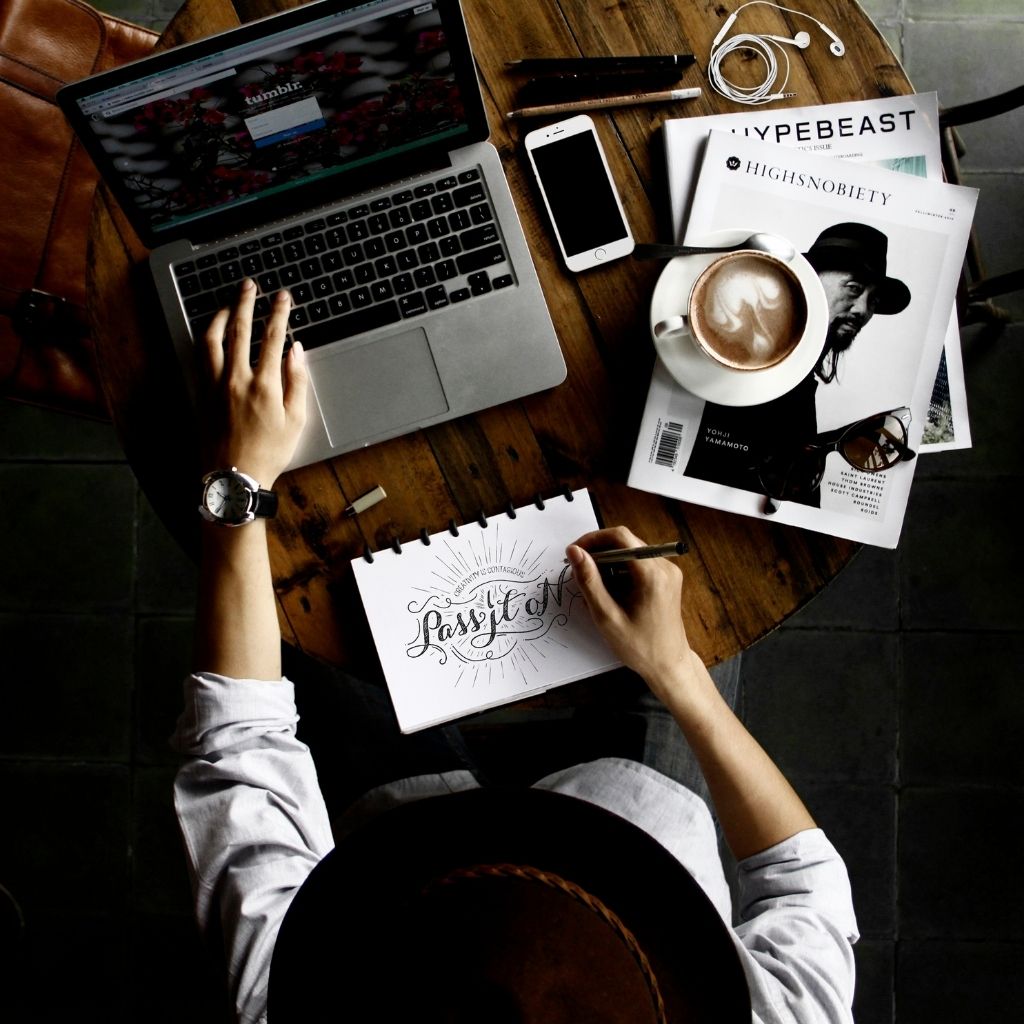 A niche can be anything. Your blog niche might even be about blogging – and why not, if it is your thing! Blogging is astronomical in popularity, and everyone is keen to hear how to make money online.
Take Pro Blogger as an example. 
It is a blog about writing blogs. His reported monthly income is $40,000 per month or more. This revenue is through advertising and also selling a course on blogging. 
This is an excellent example of niching done well to position yourself as an expert with useful and quality content.
However, you can niche in anything you are into. 
The caveat is that it should be something that is also relatively popular and likely to earn you money. For example, there might be a (tiny) market for ear muffs made for marsupials, but probably not a large enough one to base your blog on.
You could niche in financial advice for beginners, health and lifestyle, DIY renovations – the options are endless.
Consider what topic you could write about, for years, with relative ease. Jumping on the latest hot 'niche' to make some coin isn't usually the answer.
People can sense your authenticity in your writing, too, so make it something important to you.
Food Blogs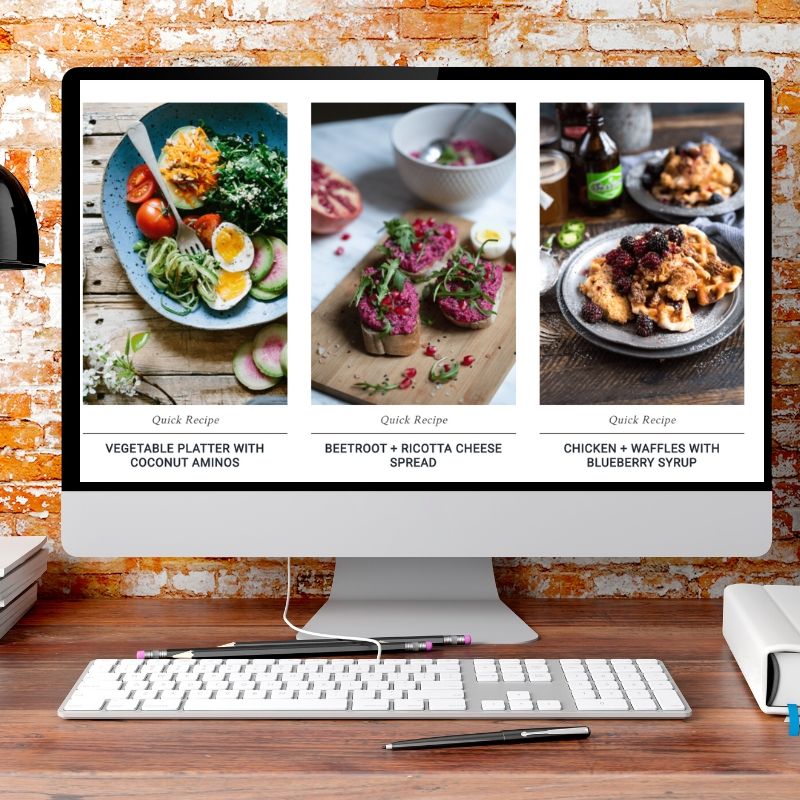 We've all got to eat. 
This might be why food blogs are another popular blog that monetizes well. 
Gone are the days of opening a recipe book (well, for most), and instead, we often head to the search engines to inspire us.
And, in our quest, we find many, many food blogs. 
Blog, A Sassy Spoon reported their net revenue for May 2020 was around $11,500.00. 
They have a food blog that generates revenue from ad income and sponsored content as the main contributors. 
The other revenue components were business coaching, freelance photography, and a tiny amount, under $1000 from affiliate marketing. 
This is an excellent example of a simple food blog giving you the freedom to quit your day job. This blog is just one example, there are many more! 
The Clean Eating Couple are said to make over $125,000 per year from their food blog too. 
Travel Blogs
Ah, the travel blog. 
Earning a living from a travel blog is the ultimate dream for some. You get to travel and make money from sharing your fun traveling experiences. Never work a day in your life again!
Like any blog, travel blogs can earn from just a little bit of pocket money to 5 figures a month so that you can quit your dull day job.
One of the reported top earners is Nomadic Matt, who earns at least $50k per month. 
His blog posts help people travel smarter, cheaper, and longer – who doesn't want that? He has nailed his niche, and there is a significant interest in traveling as Matt teaches it. 
He has also written travel guides – another source of income on his blog site. 
Another successful but slightly smaller blog is, Be My Travel Muse. Blog owner Kristin's niche within the travel blog scene is solo female travelers. 
She has over 20,000 email subscribers and reportedly makes about $4,000- $5,000 per month. 
This might feel like a more realistic starting goal for newer bloggers than aiming for 5 figure months.
However, check out some successful blogs for inspiration. 
You can see they have put many, many hours into their work. Even making $4,000 a month is not going to happen overnight. 
It will take time and effort, but it can definitely be worth it.
Check out some of these high paying travel affiliate programs.
How Blogs Earn Money
This is definitely not an exhaustive list. There are many ways bloggers make money, but here are a few:
Website Traffic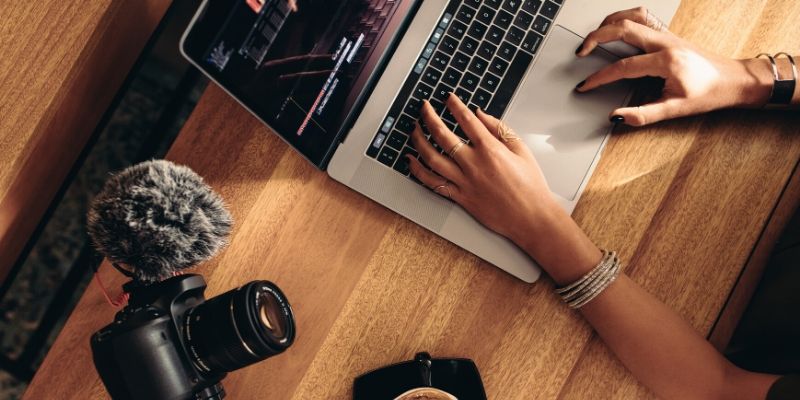 The more traffic your blog site has, the more desirable it becomes as an advertising space. A popular choice is through Google Ads. Another popular ad platform for beginners is Ezoic.
Understandably, not many businesses would pay to put up a billboard in a ghost town that nobody will see. It is very similar to your blog. 
Your page views become very important as the higher this number, the more eyeballs on the ads on your page – if you choose to have them.
Choosing to display and affiliate ads on your blog can mean you earn a few cents per page view or get paid per click. 
It would help if you had quite a lot of site traffic to make decent money.
If you earned 5 cents per page view, you would need 100,000 page views to make $5,000. For a new blog, this can seem impossible.
Good Content Ranks Higher in Searches
When you continuously produce high-quality blog content that is useful to the reader, it is more likely to increase in readership and have you ranking higher on Google or other search engines. 
Ranking on Google can take time.
However, imagine someone searches anytime for their question on Google, and your blog provides the specific answer – right up there at the top. 
You may have even written that particular blog some time ago, but it still provides a useful answer.
The more clicks and the greater the popularity, the more likely it can be to be featured in the search results and the better your site traffic becomes.
You then keep making money from that blog, potentially long after you have written it. Keep in mind to keep your content high quality. It can be worth revisiting and updating older blogs to keep the content top-notch. 
You'll want to spend some time learning about blog SEO.
Email Subscribers
You build trust with your email subscribers. They get to know and even like you. 
This might be a big reason why you want to blog to start with – you want to connect and help like-minded people. 
A solid list of email subscribers also means that you have a group of people who already like your work, and you can email them every time you have a new post. 
This is going to help get page views.
Additionally, as you can directly communicate with your subscribers, it is easy to let them know about your paid products, services, and the online course of the affiliate programs you are part of. 
If you nurture these connections regularly, they are way more likely to buy from you or trust your affiliate recommendations. 
A big positive for an email list is that it is a much safer asset. Your social media accounts could get locked up out of the blue. 
Google might decide your blog wasn't the best search response and bump you down several pages.
But, your email list is something you manage separately. It is a feature all successful bloggers utilize to their advantage.
I use optinmonster to build my email list through offers I make on the website. Then, I use KEAP to send my offers and cultivate the leads through email campaign funnels.
Affiliate Programs 
Many brands have affiliate programs. You essentially become an advocate for their brand or product and have affiliate links on your blog. 
If someone clicks on the affiliate link from your site, you get some financial incentive. 
Each affiliate program has a different payout. However, it can be an easy way to make money by recommending a product you probably would anyway. 
Affiliate marketing is my favorite way to earn income. Since I wouldn't say I like to spend time in sales, affiliate marketing allows me to promote a product and then step out of the picture.
Recurring income from software subscriptions is my top earner. 
You can join the Wealthy Affiliate forum and learn more about affiliate marketing.
Online Courses, Books; Downloads
A popular way to monetize a blog can be through an online course, book, eBook, or other kinds of product.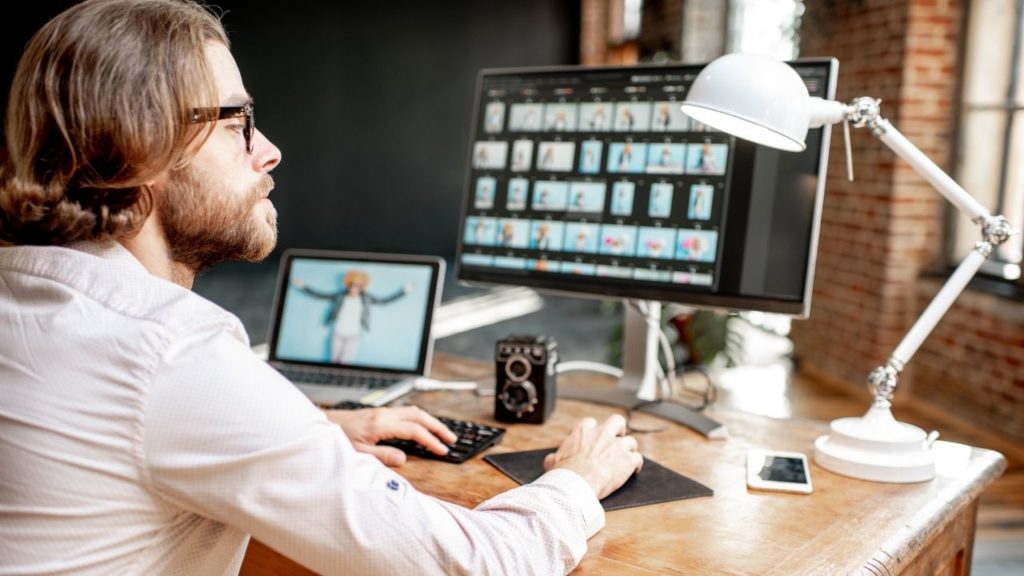 Your blog has already established you as an expert in your niche, so a course or book can be a great way to share your knowledge with your readers.
The even better part is, you can create the course content, book, or download (like a recording or worksheet) and then keep on selling it for years – without having to do additional work. 
It becomes a great passive income of sorts. 
These online courses and products that don't have an active component are usually relatively affordable for the customer. 
It also takes little work from you after the initial outset. 
I sell courses through Ballen Academy, using my Teachable Course Builder. It's a reliable income source, but you will need to build a following. 
Social Media and Youtube have been key to my success in selling courses.
Services
You might even build your blog around a service that you provide. As we saw above in the A Sassy Spoon example, the blogger also provided coaching services.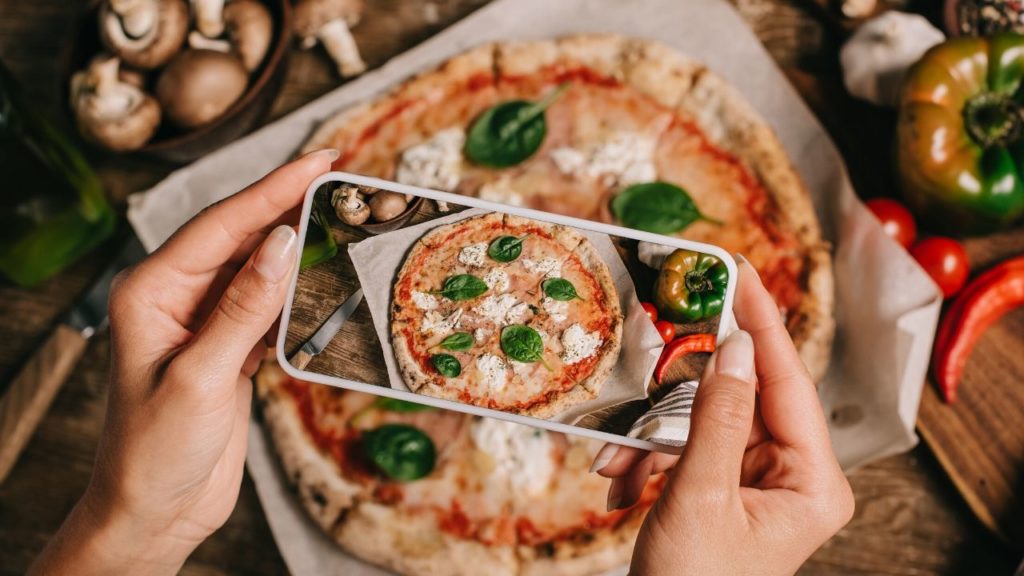 Your blog brings them to your page, and as they get to know and trust you, they decide they want more. You can offer a whole range of services that add to your overall revenue.
You might offer private coaching services on your blog topic or even help people create awesome blogs as you have. 
Interestingly, it might even be a side hustle to the blog niche, like copywriting. 
Teachable, the online course building software, now offers the ability to sell coaching.
How To Start A Blog
It isn't that hard to start a blog – to maintain a blog and stay with it until it is profitable is another thing. Here is a quick list of what you need to do to start a blog:
Decide on what your blog is about – something you like and a popular niche.
Come up with an appealing blog name (it helps if the title links to what you write about).
Choose a place to write your blog – there are heaps of online options, popular ones being WordPress.com and Blogger.com (free or paid options available). Check out WP Engine for DIY WordPress or Ballen Brands to buy a fully designed WordPress Website for Bloggers.
Purchase a domain name at a website like GoDaddy – hopefully, the blog name you came up with is available. Otherwise, it's back to the drawing board. Even if you have decided to use a free blog site with their domain name, you might want to reserve your domain name when you upgrade and start blogging more seriously.
Start writing! Set some weekly goals to make regular contributions.
Customize your blog to suit your style and selected niche.
Start promoting and monetizing your blog – an ongoing process with so many avenues. Start somewhere.
How To Choose A Blog Niche
You are going to commit to writing about this topic a lot. Your passion and enthusiasm for the topic will no doubt come through in your writing. 
So, it is obvious to say – choose a niche that you like. 
Apart from liking the niche, make sure plenty of others like it too, or your blog is likely to solve a problem many people have.