Aspiring entrepreneurs and seasoned business owners alike are discovering the lucrative potential of this innovative business model. In this comprehensive guide, we'll explore the best dropshipping websites for this year, dive into popular e-commerce platforms, compare print-on-demand vs. dropshipping, and provide invaluable insights on choosing suppliers, automating processes, expanding product offerings, marketing strategies, and overcoming common challenges. Are you ready to embark on a successful dropshipping journey?
Let's get started!
Short Summary
Discover the top dropshipping websites and e-commerce platforms to maximize your potential.
Automate processes, research trending products, and use marketing tactics to promote your store.
Overcome challenges with customer expectations, returns & refunds, and supplier relationships.
Best Dropshipping Websites for This Year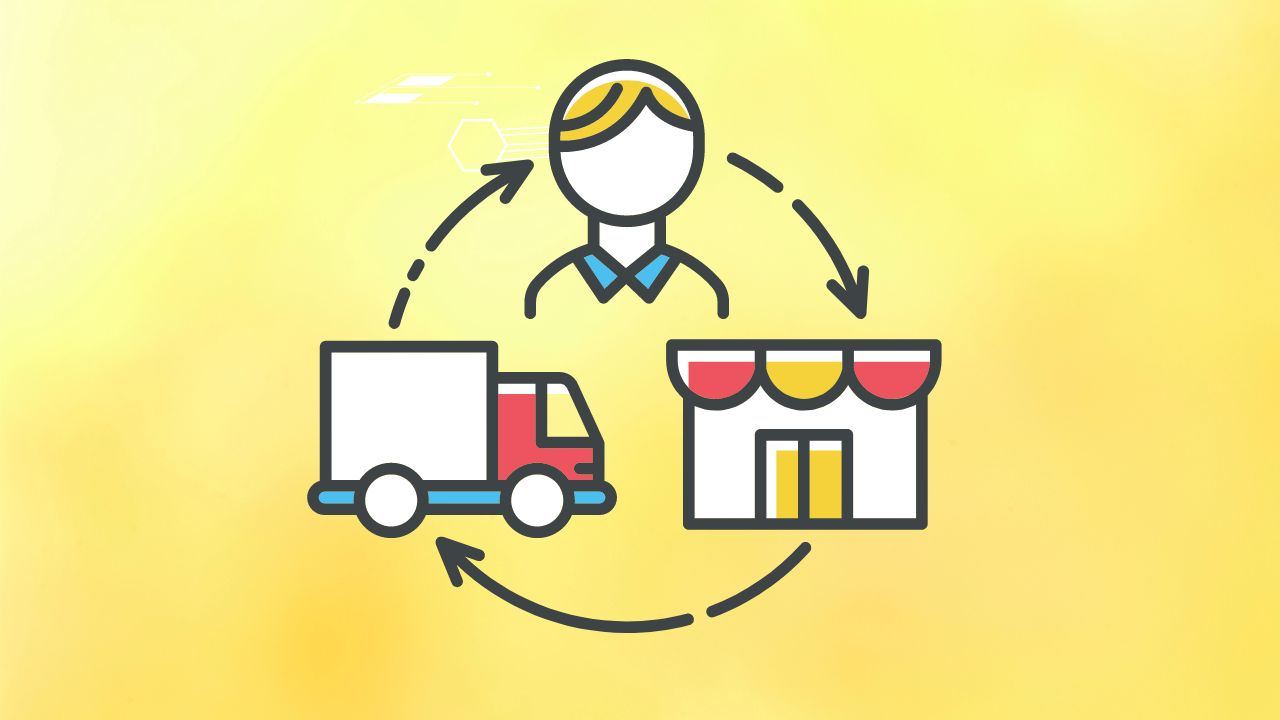 Dropshipping can be profitable, but the level of profitability varies depending on various factors. According to Shopify, dropshipping on Amazon may be slightly less profitable due to the marketplace taking a 15% cut – 1. However, dropshipping can generate over 200% profit compared to the traditional retail model, which is one reason why many merchants adopt this model – 2. Additionally, BigCommerce confirms that its dropshipping platform is a low-risk business model that can be profitable for merchants – 3.
Ultimately, the profitability of dropshipping depends on factors such as the niche chosen, the products sold, marketing strategies, and effective business management. It is essential to thoroughly research and plan your dropshipping niche and business to increase the chances of profitability.
As the dropshipping landscape continues to evolve, it's crucial to stay informed about the best dropshipping companies and dropshipping e-commerce platforms available to drive your business forward. Some of the top dropshipping websites include Spocket, Gelato, and Dropified. These platforms offer a range of unique features tailored to optimize your dropshipping experience, from vast product catalogs and exclusive discounts to seamless integration with major e-commerce platforms. To make the most of these opportunities, consider creating a dropshipping website that leverages the best dropshipping companies and their resources.
Let's delve deeper into what each of these platforms has to offer.
Spocket
When it comes to dropshipping, Spocket is a game-changer. This incredible dropshipping company connects you to thousands of suppliers from around the world, ensuring unbeatable shipping times and a diverse product range for your e-commerce store. With 80% of suppliers based in the US and Europe, you'll have access to an extensive selection of top wholesale suppliers and merchants, offering faster shipping times to delight your customers.
Spocket's user-friendly dashboard enables you to explore its vast product catalog, with categories ranging from accessories and clothing to bath & beauty, toys, and more. Their platform provides crucial information alongside each product, such as listing cost, retail price, shipping times, and shipping location. Moreover, Spocket offers branded invoicing, allowing you to create custom invoices that reflect your brand identity and are shipped with your products.
Integration is a breeze with Spocket, thanks to compatibility with popular e-commerce platforms like Shopify and WooCommerce. Plus, their free and affordable paid plans starting at just $39.99/month, ensure you'll find the perfect option for your business. With Spocket, you're well on your way to scaling your dropshipping empire.
Gelato
For those interested in print-on-demand, look no further than Gelato. This exciting platform enables you to create and sell custom-designed, branded merchandise like clothing, wall art, phone cases, mugs, tote bags, calendars, and stationery. Gelato's products boast unparalleled quality, leveraging cutting-edge printing technology and sustainably-sourced materials from renowned brands.
Gelato streamlines the order fulfillment process by automatically sending customer orders to its network of 130 production partners in 32 countries. The order is produced in the facility closest to the end customer, ensuring efficient delivery and a seamless customer experience.
Easily integrate Gelato with popular e-commerce platforms, harnessing the power of print-on-demand to elevate your dropshipping business to new heights. With Gelato, you can create unique, high-quality products that truly set your brand apart.
Dropified
Dropified is a powerful tool for automating and optimizing your dropshipping business. This platform offers advanced features such as variant mapping, custom tracking URLs, product bundling, offers and discounts, and product review importing. With Dropified, you can streamline your processes and focus on growing your dropshipping business model further.
Importing products from a variety of suppliers is a breeze with Dropified. The top e-commerce platform now supports over 75 vendors, including Alibaba, Aliexpress, and eBay, providing a vast range of products to choose from. Dropified also integrates with popular e-commerce platforms like Shopify, BigCommerce, WooCommerce, GrooveKart, and CommerceHQ, making it an excellent choice for drop shippers.
Another advantage of Dropified is its automation capabilities. The platform handles many aspects of your dropshipping business, such as order fulfillment and inventory management, allowing you to save time and minimize manual tasks. This level of automation enables you to focus on marketing and customer acquisition, ultimately driving revenue and growth.
Dropified is essential for drop shippers seeking advanced features, automation, and seamless integration with e-commerce platforms. By harnessing the power of Dropified, you'll be well-equipped to tackle the challenges of running a successful dropshipping business.
E-commerce Platforms for Your Dropshipping Business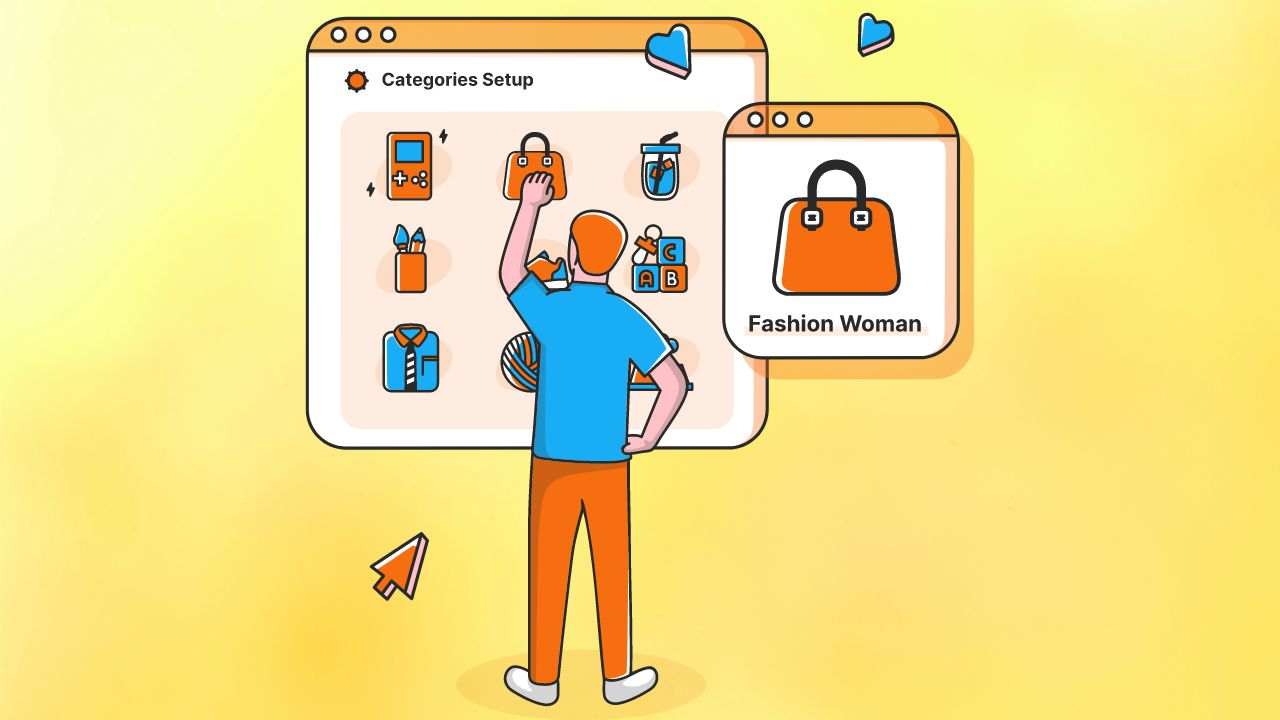 Selecting the right e-commerce platform is crucial for building a thriving dropshipping business. Shopify and WooCommerce are two popular options that offer unique benefits for drop shippers. Shopify provides a user-friendly interface, an extensive app store, and seamless integration with most dropshipping companies and suppliers, while WooCommerce is a flexible, self-hosted option for WordPress users, offering customization options for your online store.
Let's explore these platforms in greater detail.
Shopify
Shopify is a top choice for entrepreneurs looking to build a successful dropshipping business. Millions of companies worldwide use This powerful e-commerce platform thanks to its user-friendly interface and comprehensive app store. Shopify makes it easy to launch a dropshipping business by incorporating product-sourcing apps that streamline order processing and dropshipping fulfillment.
In addition to its ease of use, Shopify offers competitive pricing, with plans starting at just $29/month and discounts available for annual subscriptions. The platform also integrates seamlessly with dropshipping suppliers, enabling you to see inventory source sync product information and manage orders easily.
Shopify's extensive app store provides access to a range of tools and services designed to help you optimize your dropshipping business. the Shopify store offers everything you need to supercharge your online store and drive sales from email marketing platforms to competitive research tools.
WooCommerce
If you're a WordPress user seeking a self-hosted solution for your dropshipping and e-commerce store too, WooCommerce is a perfect choice. This flexible and customizable platform allows you to build an online store tailored to your specific needs, providing complete control over your store and its data. WooCommerce's extensive range of plugins and extensions enables you to add powerful functionality to your store, such as automated order fulfillment and inventory management. By leveraging these tools, you can streamline your dropshipping processes and ensure a smooth customer experience.
While WooCommerce requires a bit more technical know-how than Shopify, its flexibility and customization options make it attractive for those looking to build a truly unique online store. With WooCommerce, you can create two e-commerce stores and a dropshipping store that stands out from the competition and reflects your brand's identity, making it one of the top choices for e-commerce stores.
Print-On-Demand vs. Dropshipping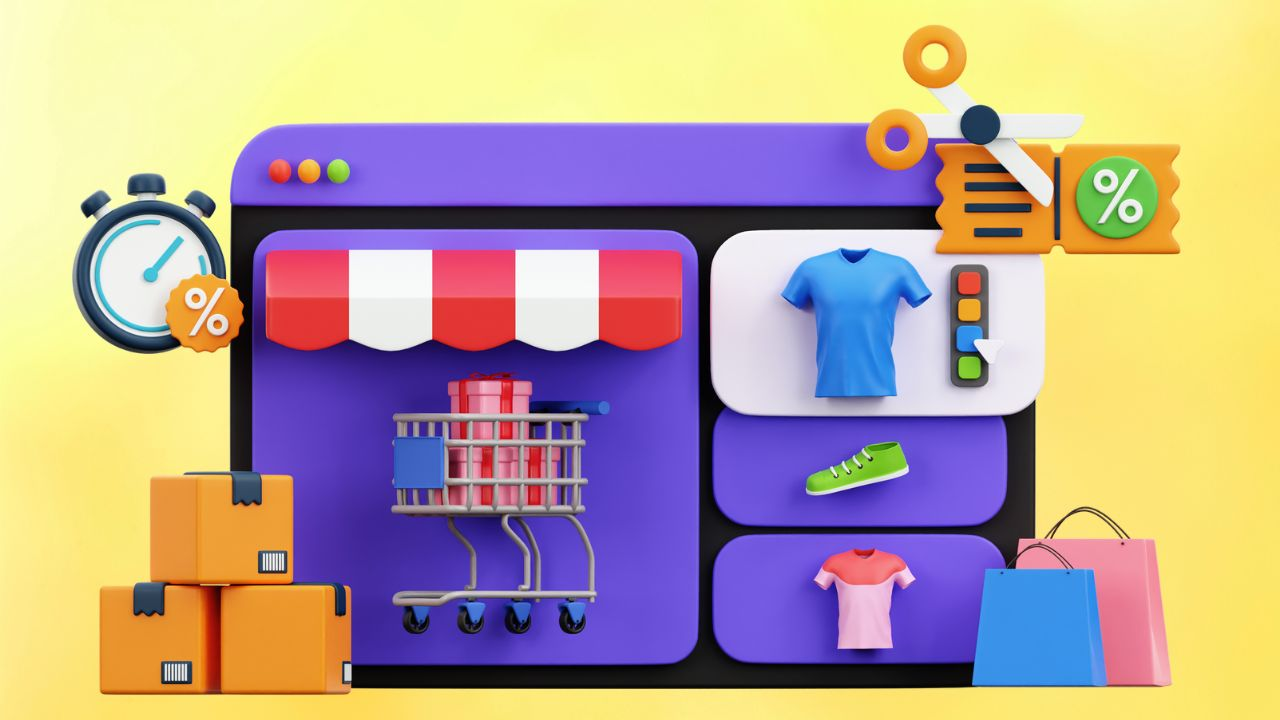 As you embark on your dropshipping journey, it's essential to understand the differences between print-on-demand and traditional dropshipping business models. Both models have their own unique advantages and disadvantages, and the best choice for your business will depend on your specific needs and goals.
Traditional dropshipping involves selling products from a range of suppliers, typically without holding any inventory. This model is ideal for entrepreneurs who want to focus on marketing and product curation without the need to design their own products. Some of the benefits of dropshipping include low overhead costs, location flexibility, and the ability to test new products quickly.
On the other hand, print-on-demand involves selling custom-designed products, such as clothing, accessories, and home decor items, which are produced and shipped by a third-party company when a customer orders. This model is well-suited for design-oriented merchants looking to create a unique brand identity through their product offerings. While print-on-demand requires a more hands-on approach to product creation, it can offer higher profit margins and greater control over your product range.
Ultimately, the choice between print-on-demand and traditional dropshipping will depend on your individual goals, skills, and preferences. By carefully considering the pros and cons of each model, you can make an informed decision that sets your business up for success.
Choosing the Right Dropshipping Supplier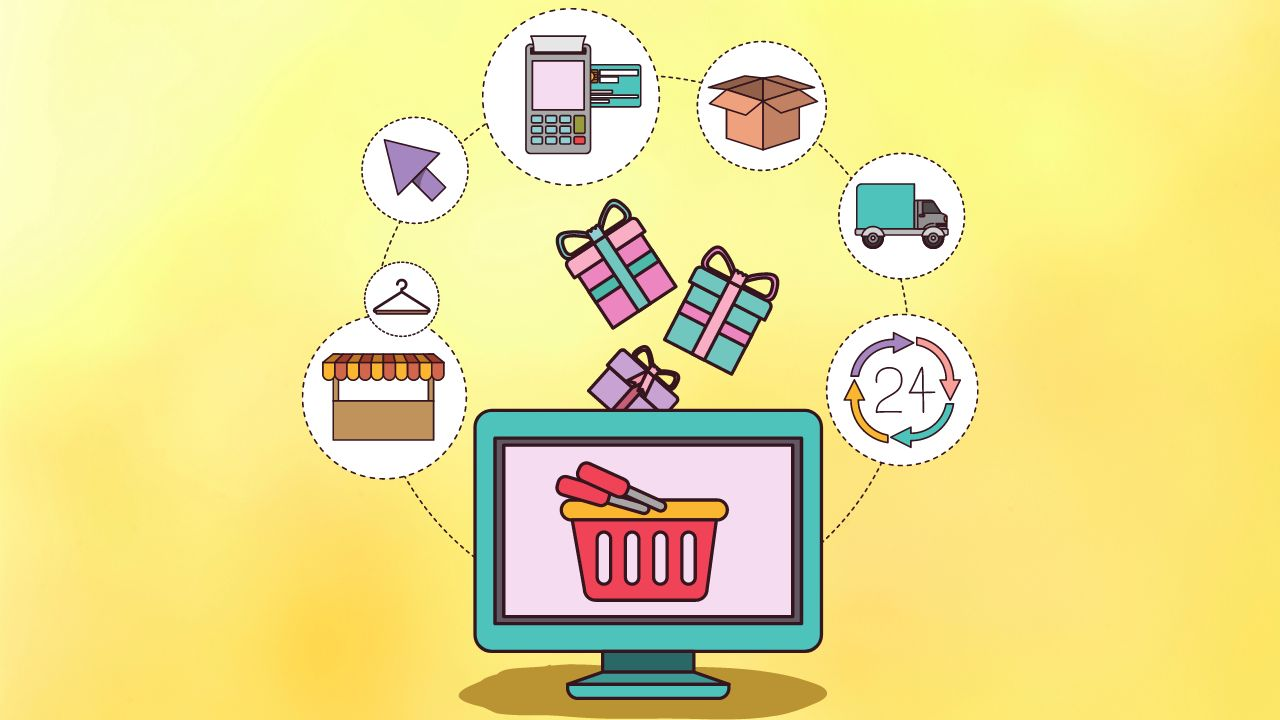 Selecting the best dropshipping supplier for your business is crucial to ensuring a smooth and successful operation. Factors to consider when choosing a supplier include the types of products they offer, their service charges, and shipping costs. By carefully evaluating these factors, including shipping times, you can find a supplier that aligns with your business goals and meets your customers' expectations.
Consider using supplier directories such as Wholesale Central, Worldwide Brands, and dropship suppliers to aid your search for the perfect dropshipping supplier. These directories can help you discover reputable best dropshipping suppliers and companies that offer a wide range of products at competitive prices.
Once you've identified potential suppliers, it's important to establish strong working relationships with them. Stay in touch, meet payment deadlines, and provide constructive feedback to foster trust and collaboration. You can ensure a smooth and efficient supply chain for your dropshipping business by nurturing these relationships.
Lastly, don't be afraid to switch suppliers if your current supplier isn't meeting your needs. As your business evolves, your supplier requirements may change, and it's important to work with a supplier that can support your growth and help you succeed in the competitive dropshipping landscape.
Automating Your Dropshipping Business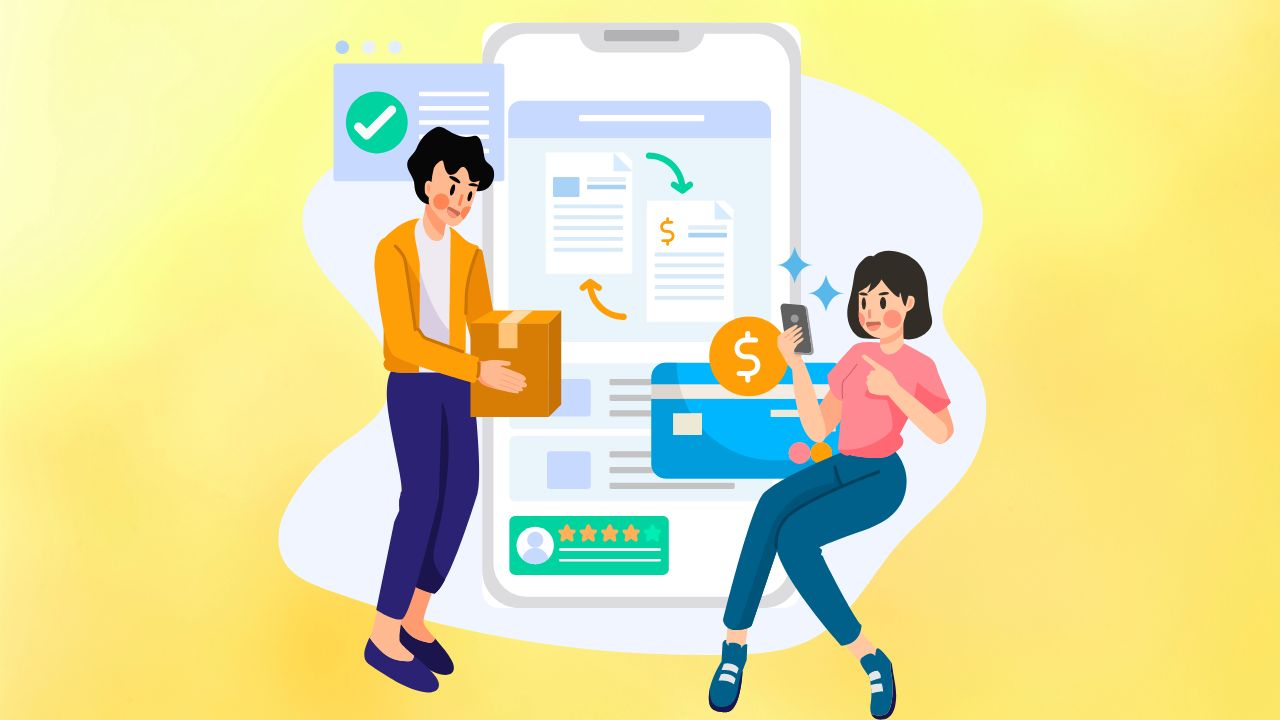 Automation is critical to running a successful and efficient dropshipping business. By automating various aspects of your operations, such as order fulfillment, inventory management, and pricing updates, you can save time and streamline processes, allowing you to focus on growing your business.
One way to automate your dropshipping business is to use automated dropshipping apps from the Shopify App Store or similar platforms. These apps can help you manage order processing, communicate with suppliers, and keep your product catalog up-to-date.
Another important aspect of automation is inventory management. Regularly updating your online store with accurate inventory data ensures that you can meet customer expectations and avoid disappointing out-of-stock situations. This can be achieved through integration with your dropshipping supplier's inventory system or by using dropshipping automation software.
By leveraging automation tools and strategies, you can reduce manual tasks, minimize errors, and run your dropshipping business more efficiently and effectively. Automation is essential to a successful dropshipping operation, enabling you to focus on marketing, customer acquisition, and growth.
Expanding Your Product Offerings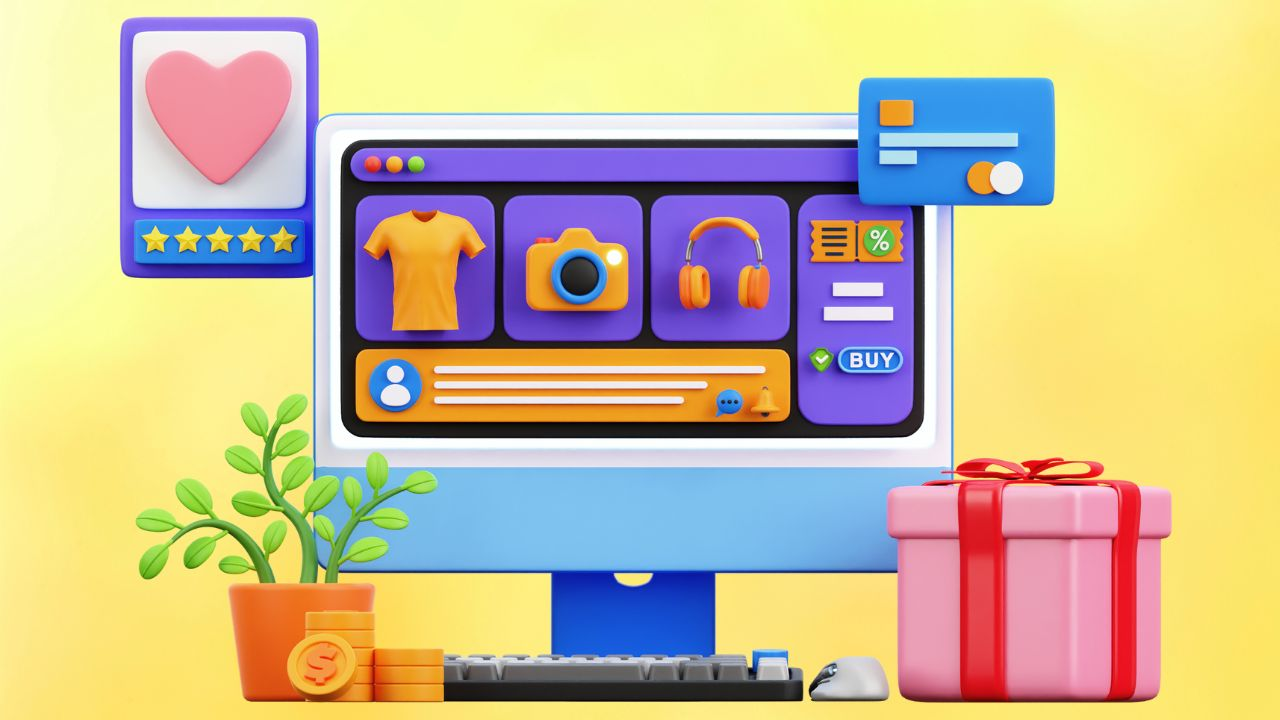 As your dropshipping business grows, it's important to continually expand your product offerings to stay ahead of the competition and meet your customers' evolving needs. Sourcing import products from multiple suppliers can diversify your product range, maximize profits, and ensure that you never run out of stock.
Stay informed about market trends and customer preferences by using product research tools such as Google Trends, Amazon Best Sellers, and Jungle Scout. These tools can help you identify trending products and niches that may be ripe for expansion and sell products effectively.
Additionally, staying connected with industry news, attending trade shows, and networking with other entrepreneurs can help you stay informed about new products and opportunities in your market. By actively seeking out new product offerings and staying updated on market trends, you can ensure that your dropshipping business remains competitive and continues to grow.
Marketing Your Dropshipping Store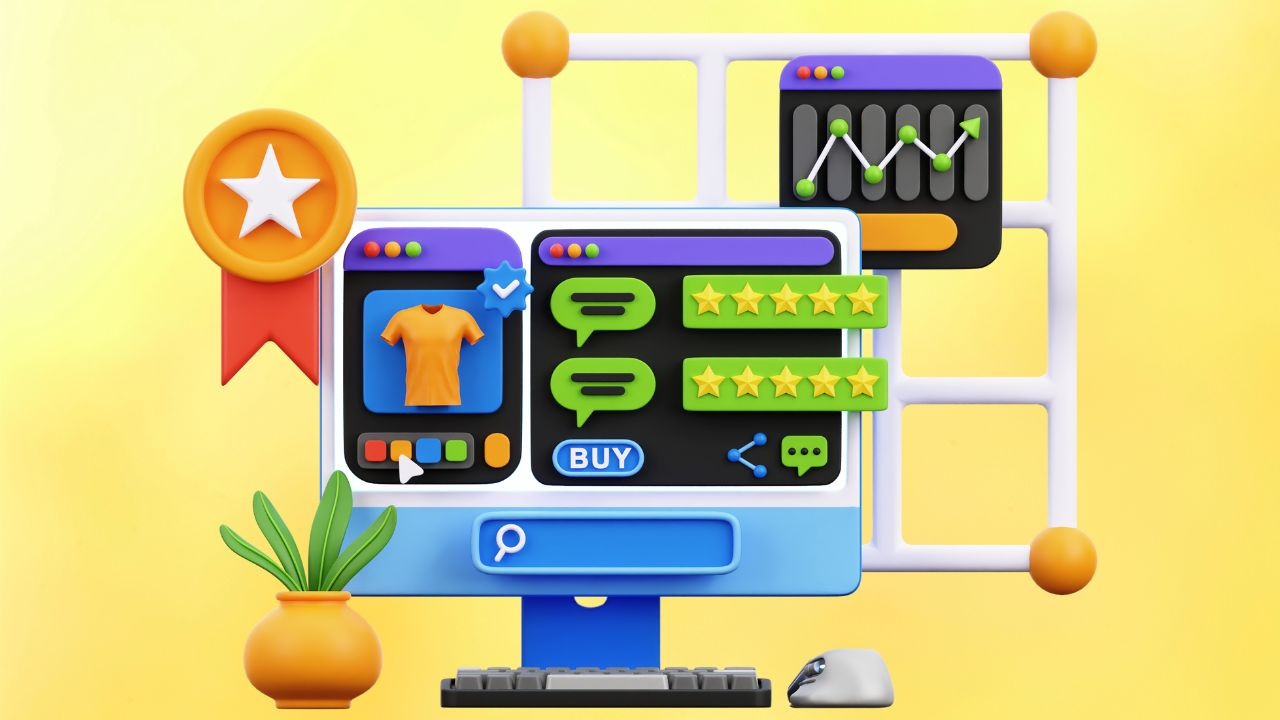 Marketing plays a crucial role in the success of your dropshipping business. You can drive traffic, generate sales, and grow your customer base by effectively promoting your store and products. A robust marketing strategy should incorporate a variety of tactics, including social media advertising, email marketing, and content creation.
Social media platforms such as Facebook, Instagram, and Pinterest offer powerful advertising tools that allow you to target specific audiences, showcase your products, and drive traffic to your online store. You can build brand awareness and drive sales by creating engaging ads and regularly posting content that resonates with your target audience.
Email marketing is another effective way to promote your dropshipping store. By building a mailing list and sending regular newsletters, promotions, and product updates, you can keep your customers engaged and encourage repeat purchases. Tools like Mailchimp offer easy-to-use email automation features that can help you streamline your email marketing efforts.
Content creation, such as writing blog posts, creating videos, or hosting webinars, can also help establish your brand as an industry expert and drive traffic to your store. By providing valuable and informative content, you can attract potential customers, build trust, and generate sales.
Overcoming Common Dropshipping Challenges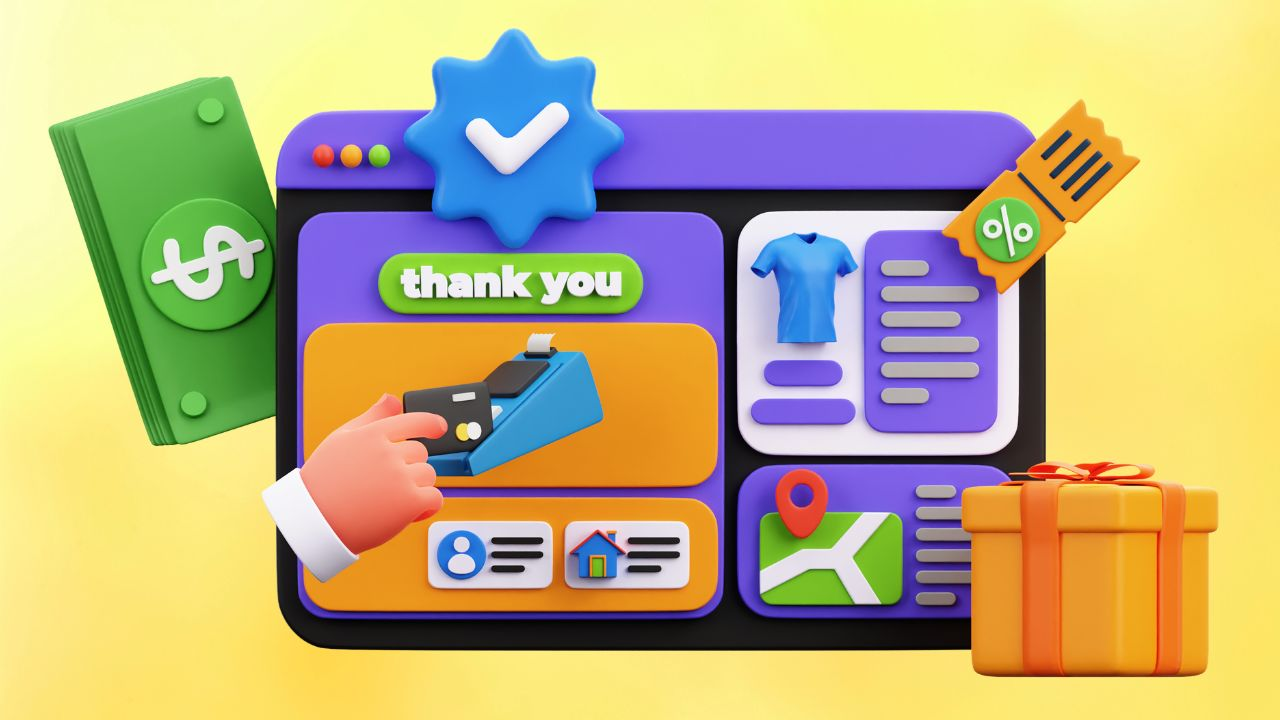 Like any business model, dropshipping comes with its own unique set of challenges. By addressing these issues proactively, you can ensure the long-term success of your dropshipping store. Managing customer expectations is crucial in the world of dropshipping. Be transparent about shipping times and provide detailed product descriptions to set accurate expectations for your customers. Respond promptly to customer inquiries and complaints, and maintain open lines of communication to ensure that any issues are resolved quickly and satisfactorily.
Handling returns and refunds is another common challenge faced by drop shippers. To effectively manage these situations, create a comprehensive and easy-to-follow returns and refunds policy for your store. Be proactive in addressing customer complaints and disputes, and work with your suppliers to resolve any issues that arise.
Maintaining strong relationships with your suppliers is vital to the smooth operation of your dropshipping business. Keep in touch with your suppliers, meet payment deadlines, and offer constructive feedback to foster trust and collaboration. You can ensure a smooth and efficient supply chain for your dropshipping business by nurturing these relationships.
Summary
In conclusion, dropshipping offers a wealth of opportunities for aspiring entrepreneurs and seasoned business owners alike. By carefully selecting the best dropshipping websites, e-commerce platforms, and suppliers and employing effective marketing strategies, you can build a thriving dropshipping business. Embrace automation, expand your product offerings, and tackle common challenges head-on to ensure the long-term success of your venture. The world of dropshipping awaits – it's time to seize the opportunity and make your mark!
Frequently Asked Questions
Has anyone gotten rich from dropshipping?
Cole Turneris living proof that dropshipping products can make you rich, as he earned $2 million in sales over a year-and-a-half period. For those aiming to break six figures, plenty of drop shippers out there make around $100,000 per year.
So yes, people can get rich from dropshipping.
Is Shopify still the best for dropshipping?
Shopify is an excellent option for starting your dropshipping business. It requires no inventory, a low, upfront investment, and is the go-to platform when it comes to dropshipping. Therefore, Shopify remains the best option for most dropshipping businesses.
Is Amazon good for dropshipping?
Amazon is great for dropshipping with its reasonable policies and good margins. If you follow the guidelines, including the dropshipping policy, you can profit with an average margin of 10-30%.
Furthermore, Amazon takes 15% of your top-line revenue.
Is dropshipping very profitable?
Dropshipping is certainly profitable, as evidenced by its $190 billion market value in 2022 and an estimated compound annual growth rate of 32% from 2021 to 2026.
However, one must understand the challenges and advantages of dropshipping to remain successful.
What are the best dropshipping websites for 2023?
For 2023, the top dropshipping websites to consider are Spocket, Gelato, and Dropified, each providing powerful features tailored to different kinds of businesses.
Make the most of your dropshipping venture with these great sites!