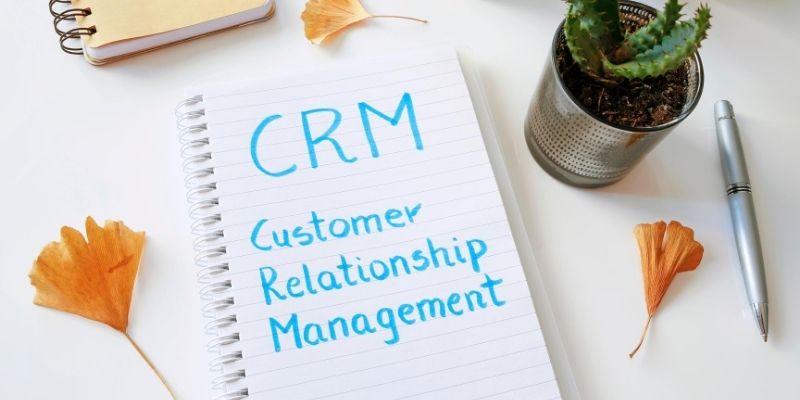 CRM is a Contact Relationship Management System. It usually encompasses a communication aspect within the system such as email drip, SMS text messaging, social media, tasks, appointment setting, and so forth.
Most of the popular CRMs also integrate with other 3rd party applications. Many can be connected through software like Zapier.
Agile CRM
Your business is only as good as the combined efforts of your Sales, Marketing, and Service teams. Unfortunately, these departments are often siloed and inaccessible to one another. With Agile CRM's unified platform, you can automate all three functions so that they work together seamlessly.
360 Contact View
Timeline
Calendar
Events
Deals
Documents
Reporting
Telephony
Lead scoring
Appointment Scheduling
Gamification
Lead Prospector
Email Marketing
Newsletters
Email Tracking
Multi-Channel Campaigns
Video emails
Landing Pages
WebForms
Web Pop-Ups
Push Notifications
Exit Intent
Social CRM
Social Listening
Automated Voicemails
amoCRM
The best way to grow your business is by building relationships with potential clients.
You should be able to reach out and connect with them at any time, in any place. AmoCRM is a cloud-based customer relationship management software that will help you organize all of your contacts from one simple dashboard. You'll never have trouble finding the person you need again because they're all right there on the screen!
Messenger-Based CRM
Contacts & Leads
Sales Analytics
Digital Pipeline
Mobile Application
2-Way Email Sync
Website Integrations
VoIP Integration
Customizable CRM
Tasks & Notifications
Dashboard & KPIs
---
Close
Relationships are so important, and they're especially crucial in the business world. But sometimes it can be difficult to keep up with all of your contacts, manage customer relationships and stay on top of deals. That's where closeCRM comes in–a CRM solution that is perfect for small-to-medium sized businesses looking for an affordable way to make their business more successful.
Copper
Copper is a CRM software company that helps bloggersincrease their sales and revenue. From marketing automation to lead generation, Copper offers everything you need to succeed in business.
Organize Contacts
Automate Tasks
Security and Privacy
Track Deals
Get Reports
Manage Projects NEW
Integrations
---
HoneyBook
Ideal for the blogger who consults, invoices, and has bookings, HoneyBook is a business management platform for creative professionals. It helps you manage projects, book clients, send invoices and get paid – all in one place! Honeybook also offers free demos with an expert to help answer any questions that might come up as well as online payment options so your money can be on its way just seconds after checkout.
Proposals
Scheduling
Contracts
Automation
Integrations
All-in-one
Insightly
Marketing, Sales and Projects are now unified on one cloud-based platform. Get Insightly CRM software to equip your team with everything they need for success in just a few clicks!
3 Plans to choose from. Features and pricing not listed.
---
Keap
Discover the secret to running a successful business with Keap CRM. This innovative software will help you grow your company, improve customer service & increase sales! Get started today and stop struggling from all of those repetitive tasks that tie up your time.
Keap is a CRM with multiple plans and features.
Client Management CRM
Email Marketing with Drips and Autoresponders
Messages
Appointments
Sales Pipeline
Marketing Automation with 'If This, Then That Funnels'
Quotes
Invoices and Payments
Reporting and Insights
Lead Magnet Forms
Monday.com
A popular task management tool, Monday.com offers many features. It's best for larger bloggers with teams that want to manage projects, and tasks as a group.
Monday.com is the leading software for scaling workflows and teams, giving you more time to lead your company with less management overhead. It's a simple platform that helps you organize workloads on team members so they can focus their energies where it matters most: building better products faster while maintaining quality control at all times. Monday also lets managers stay in touch with employees through real-time data sync–giving them power over how best to delegate tasks across different departments without sacrificing productivity or efficiency!
Forms
Calendars
Dashboards
Automations
Timeline
Notifications
File Sharing
Time Tracking
Work Spaces
Whiteboard Collaboration
File storage
---
Nutshell
Nutshell, another blog team favorite, is an all-inclusive CRM that provides sales teams with everything they need to turn more leads into wins. Nutshell makes it easy for you and your team to track, organize, manage and close deals from start to finish by automating the entire process.
Find every contact, customer, and conversation
Automate your sales process
View and track your leads
Get everyone on the same page
Report on your performance
---
Streak
Streak is the first CRM that you can manage in your inbox. It replaces legacy services like Outlook and Salesforce, but it's much more than just an email client; Streak also provides powerful tools for scheduling emails, organizing conversations by topic or person to stay on top of everything quickly – even if you're juggling multiple projects at once!
Task and reminders
Enriched contacts
Custom columns & fields
Magic columns & fields
Search & autocomplete
File attachments
Import & export
Pipeline Management
Business Development
Fundraising
Support (Tickets)
Recruiting
Real Estate
---
Pipedrive
Pipedrive can help you grow sales, track activity, manage teams, and so much more. Pipedrive is the easy-to-use, top rated CRM tool. It's a powerful business management software that makes it easier to get more qualified leads and grow your company with their 14 day free trial!
Grow Sales Pipelines
Track Sales Activity
Report Revenue Visually
Learn with AI
Manage Teams
Protect Data
Tasks
Emails
Reminders
Webhooks
Open API
Important Fields
Leads Inbox
Chat Integration
Labels and Filters
Activities
Qualify and Route Leads
Appointments
Embed Web Forms
Deal Probability
Products Catalogue
Advanced Reporting
---
Zoho CRM
Overall, I'm a fan of the Zoho CRM. It's a lot more than a basic CRM. Zoho CRM is a one-stop shop for your sales, marketing, and customer support activities. It will streamline all of your workflows so you can focus on what matters most – growing the company!
Sales Force Automation
Lead Management
Deal Management
Contact Management
Workflow Automation
Salesforce
Salesforce is the world's #1 CRM platform. This software will make your marketing, sales and customer service teams as efficient as possible so that you can keep every single one of your customers satisfied from any location in the whole wide world!
Automation
Pipeline
Workflow
---
---