Imagine a world where your smartphone can compose an eloquent email or an engaging social media post in a matter of seconds, all thanks to the power of artificial intelligence. The rapid evolution of AI chat technology, particularly ChatGPT, is revolutionizing how we interact with our devices. This comprehensive guide will explore the best ChatGPT apps for iPhone users, address privacy and security concerns, and examine how this groundbreaking technology is transforming mobile communication.
Short Summary
Explore the best ChatGPT apps for iPhone users, featuring AI technology and OpenAI's GPT-3 engine.
Consider subscription options to find the right service that meets individual needs and budgets.
Stay informed of security measures to ensure data protection while taking advantage of AI chat technology transforming mobile communication.
Top ChatGPT Apps for iPhone Users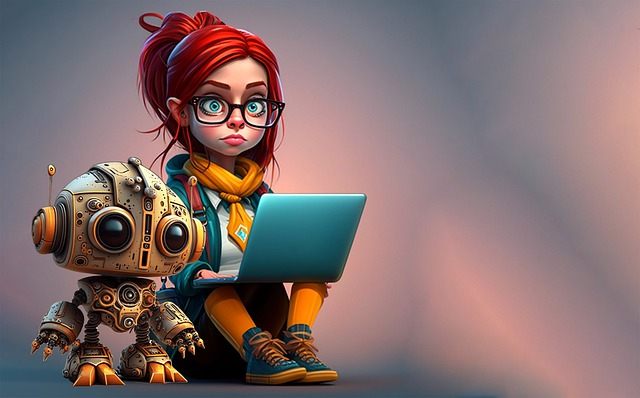 AI chat technology has come a long way, and today, several impressive ChatGPT apps are available for iPhone users. Among these are AI Buddy, ChatBot AI Chat, and AI Chat Plus PRO with GPT. These apps are designed to help users produce quality content and streamline their writing tasks, from crafting emails to composing essays. These chat apps deliver precise and natural-sounding answers to user queries thanks to natural language processing and AI technology.
One notable feature of these chat apps is their utilization of the ChatGPT 3.5 Turbo language model, currently the most advanced in the field. Subscription options for these apps vary, with AI Chatbot Assistant Plus offering a monthly fee of $9.99 or an annual fee of $49.99 (with a 50% discount during April). Regardless of the app you choose, you're sure to find a personal AI assistant that meets your needs.
These chat apps are not just about assisting with writing tasks; they also serve as AI search engines that can help users find relevant information quickly. With user-friendly interfaces and intuitive design, these apps hold the potential to transform the way we communicate on our mobile devices, making them indispensable tools for iPhone users.
Accessing ChatGPT on iOS Devices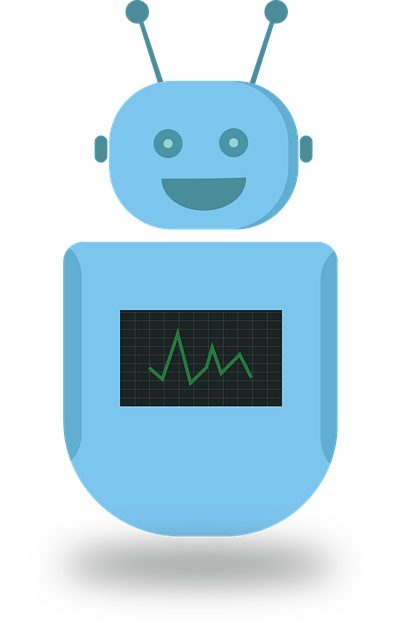 Despite the absence of an official ChatGPT app by OpenAI for iOS devices, iPhone users can still access ChatGPT through web browsers like Safari. Simply visit the ChatGPT website on your iPhone, and you'll be able to harness the power of this AI chatbot.
Alternatively, third-party apps such as Genie, PocketAI ChatBOT, and Alissu offer compatibility with ChatGPT on iOS devices. These apps provide unique features and benefits like Genie's natural language interface and customization options, PocketAI ChatBOT's wide-ranging question-answering capabilities, and Alissu's selection of GPT-3 models for further customization.
Accessing ChatGPT on your iPhone has never been easier, thanks to these browser-based and third-party app options. Whether you're seeking a quick answer to a query or looking to generate creative content, ChatGPT, and its associated apps have you covered.
PowerBrain AI Chat: A Comprehensive Review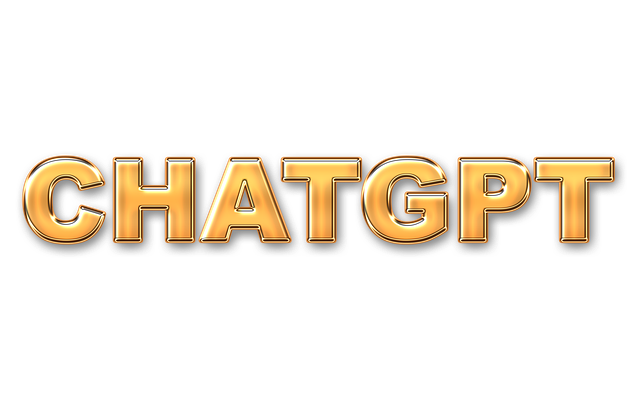 PowerBrain AI. Chat is an AI chatbot that leverages the power of GPT-3 technology to deliver personalized and accurate responses to users' queries. With its intuitive interface and advanced AI capabilities, PowerBrain AI Chat provides users with a personal AI assistant that can help them with a variety of writing tasks, from composing essays to crafting website content.
This AI chat app is powered by OpenAI's official GPT-3 engine, ensuring that users receive the most accurate and relevant answers to their questions. Its ability to communicate informally and pose intricate queries sets it apart from other AI chatbots, making it an indispensable tool for users seeking to boost their productivity and improve their writing skills.
PowerBrain AI. Chat is a testament to how AI technology can be harnessed to create user-friendly and efficient tools for everyday tasks. By leveraging the power of GPT-3, this app is transforming how we interact with our devices and streamlining our writing processes.
ParagraphAI: Multilingual Writing and Knowledge Assistant
ParagraphAI is another remarkable AI chat app that offers a multilingual writing and knowledge assistant for iPhone users. This app delivers unique features and capabilities, including the ability to generate accurate essays, research papers, poems, stories, and SEO-friendly articles. Additionally, ParagraphAI can summarize text based on the topics provided, making it a versatile tool for both students and professionals.
Unlike other AI writing assistants, ParagraphAI provides distinct advantages, such as the ability to create original and precise content in multiple languages. This makes it an ideal choice for users seeking a powerful and adaptable writing assistant that caters to their diverse needs.
With its impressive suite of features and capabilities, ParagraphAI stands out as a powerful resource for iPhone users. Whether you're crafting a research paper or writing a poem, ParagraphAI offers the support and versatility you need to excel in your writing endeavors.
GPTKey: Custom Keyboard with GPT Technology
GPTKey is a custom keyboard app for iOS devices that harnesses the power of GPT technology to enhance users' creative writing and generate unique content. This innovative app offers a range of features such as auto-complete, auto-correct, and auto-suggest, and even includes a built-in AI assistant to help users create original content with ease.
By utilizing GPT technology, GPTKey promotes creativity and streamlines the writing process, saving users time and effort. This custom keyboard is an excellent choice for iPhone users looking to improve their writing speed and generate original content on the go.
AI Chatbot Assistant Plus: Features and Benefits
AI Chatbot Assistant Plus is a software application that offers virtual assistance for tasks such as writing, translation, and content creation. With its range of features, this app is designed to help users with various writing tasks, including articles, emails, essays, and even CVs and cover letters.
The app also includes AI Characters, Kids' Stories & Zodiac, and Smart Animals, which have been trained in different expertise areas, providing users with a versatile and engaging experience. Furthermore, AI Chatbot Assistant Plus respects user privacy, as the developer does not collect any data from the app, ensuring that your information remains secure.
For iPhone users seeking a versatile and comprehensive AI-powered chatbot, AI Chatbot Assistant Plus is an excellent choice. Its diverse features and user-friendly interface make it a valuable tool for tackling various writing tasks and staying productive.
Subscription Options and Pricing for Top ChatGPT Apps
When considering ChatGPT apps for your iPhone, it's important to weigh the subscription options and pricing. ChatGPT is available for free, with an optional ChatGPT Plus subscription priced at $19.99 per month. ChatOn offers a weekly premium access subscription for $8.99 and an annual subscription for $49.99 per year. OpenAI has also launched a premium subscription, ChatGPT Plus, which provides priority access and app-generated responses.
By comparing these subscription options, users can make informed decisions about which apps best suit their needs and budget. It's essential to consider the features and benefits offered by each app and weigh them against their respective costs.
Ultimately, the choice of ChatGPT app will depend on your individual needs, preferences, and budget. By comparing subscription options and app features, you can ensure that you select the best app for your iPhone and maximize the potential of AI chat technology.
Privacy and Security Concerns with ChatGPT Apps
As with any technology, privacy and security concerns arise when using ChatGPT apps. Potential risks include malicious actors utilizing the apps to generate fraudulent services, collect harmful information, disclose private data, or generate malicious text and code. However, many ChatGPT apps implement encryption, robust access control, and access logs to protect users from potential malicious actors.
Some countries, like Italy, have implemented bans on ChatGPT due to data protection concerns. It's crucial for users to be aware of the privacy practices and security measures employed by the apps they choose to use. By familiarizing themselves with these practices, users can make informed decisions and ensure their data remains secure.
While privacy and security concerns are valid, many ChatGPT apps have taken steps to address these issues and protect users' information. By staying informed and vigilant, users can continue to enjoy the benefits of AI chat technology while safeguarding their data.
Alternatives to ChatGPT Apps on iPhone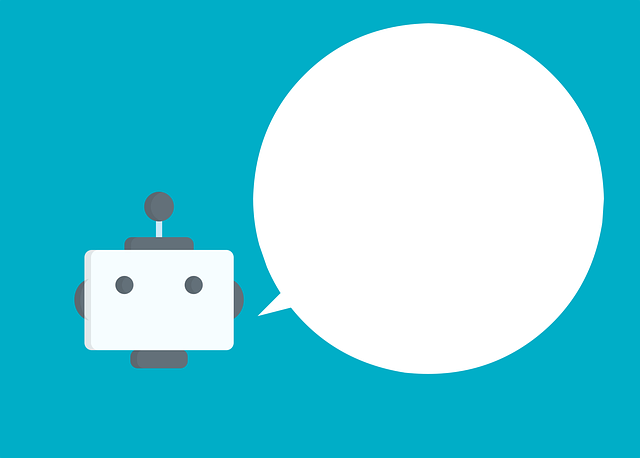 For iPhone users seeking alternatives to ChatGPT apps, there are several options available. Grammarly, ProWritingAid, and Hemingway Editor are popular choices that focus on writing improvement and grammar correction. While these alternatives may not offer the same advanced AI chat capabilities as ChatGPT apps, they are still valuable tools for improving writing skills.
In addition to these writing-focused alternatives, iPhone users can also consider communication apps like WhatsApp, Facebook Messenger, Telegram, Signal, and iMessage. While these apps may not offer the same AI-driven content generation as ChatGPT apps, they still provide users with valuable communication tools.
By exploring these alternatives, users can find the tools that best suit their needs and preferences. Whether focusing on writing improvement or seeking alternative communication platforms, there are plenty of options available to iPhone users.
How AI Chat Technology is Transforming Mobile Communication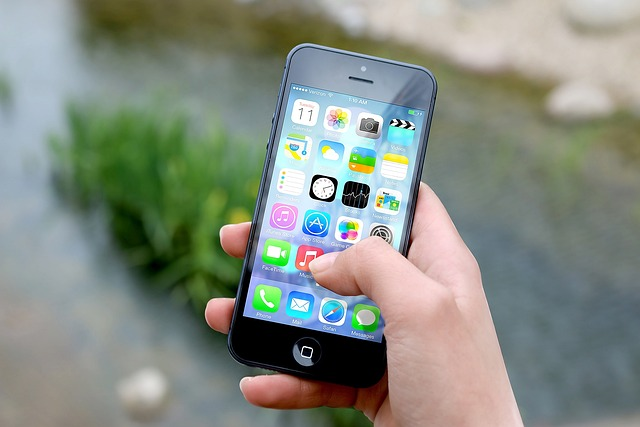 The advent of AI chat technology, particularly ChatGPT, is having a profound impact on mobile communication. Powered by advanced natural language processing models like GPT-3, these chat apps are revolutionizing the way we interact with our devices and communicate with one another. From generating creative content to assisting with complex writing tasks, AI chat technology is transforming the way we approach communication on our mobile devices.
By leveraging AI-driven tools, users can enhance their writing skills, improve productivity, and streamline their daily tasks. As AI chat technology continues to advance, the potential for innovation and transformation in mobile communication grows. Embracing this technology and harnessing its power can lead to a more efficient and enjoyable mobile experience, changing the way we interact with our devices and the world around us.
Summary
In conclusion, AI chat technology, particularly ChatGPT, is revolutionizing the way we communicate and interact with our devices. From the best ChatGPT apps for iPhone users to addressing privacy and security concerns, understanding the potential of AI chat technology is essential in today's digital age. By embracing these innovative tools and staying informed about their capabilities, users can harness the power of AI chat technology and transform their mobile experience, paving the way for a more efficient and connected future.
Frequently Asked Questions
Is there a free ChatGPT app for iPhone?
Yes, there is a free ChatGPT app for iPhone. OpenAI has recently released the ChatGPT app that is free and compatible with iPhones and iPads. It allows users to sync chat histories across devices and access the latest model improvements from OpenAI.
Is there an app for iPhone for ChatGPT?
ChatGPT is now available for iOS users with the official ChatGPT app. Apple customers can access this AI-powered conversational technology on their iPhones and iPads from the App Store, giving them the ability to sync conversations across multiple devices. It's also great to know that an Android version of the app is currently in the works.
In summary, an official ChatGPT app is available for iPhone users to download from the App Store, allowing them to sync conversations across multiple devices and access OpenAI's AI-powered conversational technology. An Android version is also in the works.
Can you use ChatGPT on your phone?
Yes, it is possible to use ChatGPT on your phone. An official app is available for iPhones and an Android version is in the works. So, regardless of your device, you can access and use ChatGPT.
Which ChatGPT app is best for Apple?
Based on the most popular advice, KnowItAll AI ChatBot (Powered by ChatGPT 4) is the best ChatGPT app for Apple users. It stands out from its competitor's thanks to its reliable performance and range of features that make it an ideal option for iPhone users.