Lori Ballen is a member of the Amazon Associates Program and earns money from qualifying purchases. Posts contain affiliate links that benefit Lori as well.
Congratulations on getting your real estate license. In real estate school, they don't teach you how to build your real estate business. This guide will take you through the most crucial things to do after getting your real estate license.
Hi there, I'm Lori Ballen
Content Creator, Coach
I'm a content marketer, Las Vegas real estate agent, 6-figure affiliate marketer, and coach. I help people make money online through their blogs, websites, Youtube channels, and social media strategies.
I also want to share with you that my brothers Jeff and Paul Helvin own a real estate marketing company called Ballen Brands that specializes in Real Estate Websites + CRM if you need any help on the journey! I also offer a marketing course bundle called The Ballen Method which you'll find at Ballen Academy.
1. Start Your Database
The first thing you should do after getting your real estate license is to start your database.
If your broker is providing you with a CRM or database tool, you are welcome to use it. Be sure you know what happens to the database if you leave the company before using their platform.
You'll want to make sure that you can back up the database regularly somewhere you have access to and can take with you.
Nobody plans to leave the real estate company that they start with, but it happens.
Be Prepared.
Your database is something you want to be working in every day.
It should have automation sequences and campaigns that allow you to communicate with contacts via text, email, direct mail, and social media.
The CRM or contact relationship management system is the heartbeat of your business.
The database is the most valuable asset that a real estate agent will ever have. It's the only thing that makes your business "sellable."
As you speak with customers and meet with clients, you'll want to make notes in your CRM and add tasks to remind you to follow up with customers.
Your CRM should include a calendar for scheduling appointments and a dashboard that will allow you to see your daily, weekly, monthly, and yearly activities at a glance.
A database platform that includes your production lead and sales pipeline is a bonus.
All of this said, when I got my real estate license in 2010, I started with a google spreadsheet. I created columns for the essential details and built there until I could afford a more robust CRM.
I moved up to various price points along the way.
Leading with revenue is essential, and you don't want to start your business in debt.
Some popular CRM Choices for Real estate Are:
2. Choose Your Numbers and Links
Most people don't think about this in the beginning when starting a real estate business.
Do you want your cell phone on your yard signs and business cards?
Do you want to be able to be reached everywhere, every minute of the day without the ability to screen your calls or provide some other sort of customer assistance that isn't you?
What about when your business grows to the point of having buyer specialists?
How will your cell phone number work then?
With today's technology, you can register a phone number to use for marketing, have it forwarded wherever you like, and whomever you want.
When considering your URL, you'll want to choose something memorable, short, and works well as an email address.
You know that annoying moment when someone at the check stand asks, "What's your best email?" and you rattle it off having to spell out every letter?
That's annoying, and you will be doing this a lot.
Keep it short and straightforward. A professional .com and email vs. an @gmail or @yahoo address will appear more professional, although you may have better reasons for using them.
Also, don't put a ceiling on the growth potential of your URL? Does it grow with you if you build a team? If you expand to another area, can you build around this domain or onto this domain? (Refer to the branding portion in this guide for more)
Drop me a line!
Please drop me a line and we'll connect!
3. Open a Business Banking Account
You will want to make sure you have all the appropriate business licenses and your real estate license.
You never want to deposit your real estate commissions into your banking account for personal expenses.
You'll use your business debit card for business expenses. Keep a separate account, which will be your operating account for doing business. You will pay yourself out of the profits or on a payroll system, whichever you decide.
Most beginning real estate agents pay themselves out of each commission.
You'll want to be sure to figure in taxes and operating expenses and not just take the entire commission to pay your "life" bills.
You can pay the IRS out of each transaction using the app IRS.go. I highly suggest this, so you don't get behind in taxes as I did.
I wish I had learned that in the beginning!
If you are disciplined enough to keep a separate tax account and pay quarterly, that's OK. Just don't use it as an emergency fund!
Talk to your accountant and have a clear understanding of what taxes will be due and how to pay them.
4. Order Business Cards
Your first round of real estate business cards might be pretty basic.
While you may not even exchange business cards at first instinct since many now exchange info via text or mobile connection, you'll want them to leave at a house on the table when showing properties to buyers or upon previewing a listing.
It's custom to leave a business card when showing a house so that the seller and listing agent know you came by.
Also, you may use cards to exchange with other agents at conventions or networking events. Therefore, having cards that identify you, the real estate agent, and your brokerage, is critical.
There are branding requirements that differ from state to state, brokerage to brokerage, and office to office, so make sure you know what these are before you get overly creative.
Most brokerages require a specific size and style of a logo, name, address, phone, and sometimes a license number.
As you move through your first year in business, you'll be focused primarily on learning how to do business.
As you grow, you'll get more into unique branding, logos, color schemes, designations, taglines,, etc.
Be OK with starting where you are and growing into who you become.
5. Write Your Big Why
A big Why, simply put, is your purpose for building your business. It's not about something that inspires you exactly. It's about something that will get you through the painful and tough times, and you won't quit.
While it doesn't have to be "grandiose," it must be something that fires you up, brings you to tears, or simply "completes you."
It's that motivation you can reach down into your core and pull out every time things get hard.
Rather than just saying, 'My son is my Big Why', identify what money does for him, specifically.
So when you hit a wall, or ceiling of achievement, or pain point during a growth spurt, or lose a big closing, or are working morning to night during crunch times, you can think about the BIG WHY and keep going.
Be OK with your BIG WHY changing too. You are likely to achieve one and move on to another. I did it several times during my first ten years in business.
I just completed my last Big Why this month, which was to pay off all debt, including IRS Back Taxes. I'm honest about that story, and you'll notice there is mention of this later in the guide.
Before that Big Why, my Big Why was about security. I went through a divorce from a 25-year marriage and started over again in 2016.
At that time, I had no credit in my name, no investments, no life insurance, etc.
I wrote down the most important things and put a plan into motion:
Health Insurance ✅
Life Insurance ✅
Stocks/Bonds/Investments ✅
Multiple Streams of Income for Diversification ✅
Good Credit ✅
I achieved all of that. It wasn't just about money, you see. It was about making sure that my family was protected. I wanted to make sure that my two daughters would be cared for, in some way, when I leave this world.
And I wanted to make sure I was protected and cared for while living in this world.
Today, I feel less anxiety around goals. I don't have the same "urgency" to accomplish certain things in any business, now that I have multiple streams of income.
While becoming a millionaire is still enticing, having diversification and security was most important.
Now, my Big Why is simply this:
To go where I choose, when I choose, with who I choose, and how I choose.
Last year, I took five family members and myself on a cruise to Alaska. We flew first-class stayed in the best cabins, and enjoyed a world-class experience.
I don't believe that any of them would have taken that trip, possibly ever, if I hadn't been able to invite them and pay for the trip.
It changed some of their lives and was possibly my favorite thing I've ever done.
That is a big why. ❤️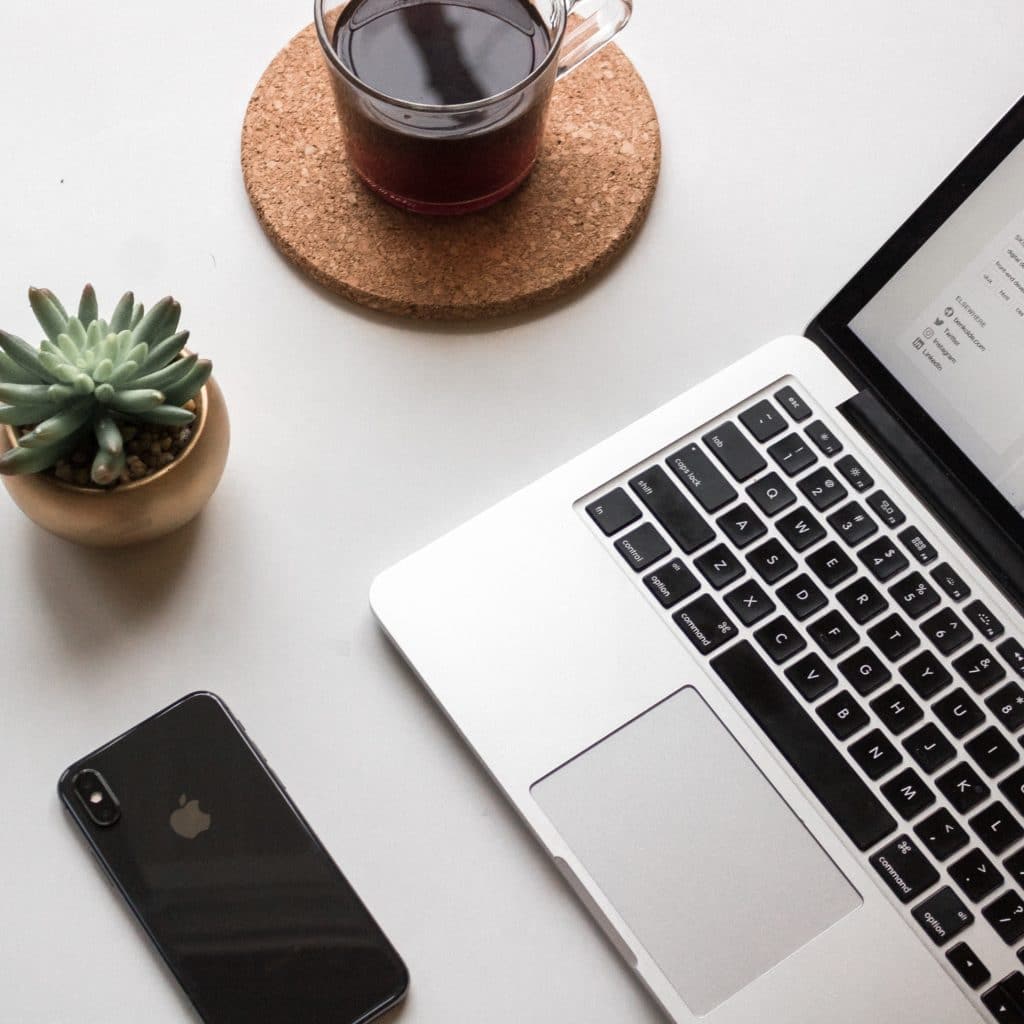 WordPress Hosted Websites

If you are looking for a pre-built WordPress Website that includes hosting, check out the selection of Real Estate Websites, Blogs, and Small Business websites provided by Jeff and Paul Helvin.
6. Draft Your MVVBP
Knowing your Mission, Vision, Values, and Beliefs now will help you attract talent later, when you grow beyond the beginnings, and begin to elevate your success through the levels of business.
At that point, you will be growing exponentially.
For example, in real estate, someday, you will probably hit a ceiling of achievement. You are human, after all, and can only do so much.
If you are lead generating and working with buyers and sellers, and doing all of the administrative work, you will max out at a certain number of deals per year.
So, your next step will be to grow and to hire.
And that's where the solid foundation of your Mission, Vision, Values, Beliefs, and Brand will fully come to focus and help you build your Brand without effort or trouble.
Cast your vision early and often with people who care and with people you care about (team, family, peers).
It's right for you to say it, feel it, and to put the energy in the universe.
It's good for them to hear it. When people care about the goal, support you, and also understand how it directly benefits them, they will be more likely to get behind your work efforts.
Also, when you share your goals with others, in a way that helps them achieve your goals, they will hold you accountable.
For example, tell your child, "If Mommy takes a listing this month, we will go to the waterpark" (or bigger: five listings = Disneyland!".
That child would be asking you every day if you got a listing! (Now, don't go disappointing them! If you say you are going to do it, be a good example and DO IT!)
You can learn how to create your MVVBP In this guide.
7. Create Your Business Plan
In the beginning, you want to create a simple economic model.
This model will spell out how you get paid. You'll be able to determine your operating expenses, cost of sale, and profit.
To determine your budget model, you can use accounting software like Quickbooks or Google Sheet if you are good with spreadsheets.
Start with what you can afford and grow into technology as your business grows. I started with a spreadsheet and moved to QuickBooks online.
While I had a bookkeeper for years, I realized that it's easier to "shape things" that I touch daily.
A famous saying here at Keller Williams and BOLD LAW is:
What you Focus on Expands.
Although a commission is always negotiable and never standard, let's estimate that you'll earn about $15,000 per transaction in commission based on the types of homes you are going to sell.
Your brokerage will take some of that. You may have Insurances, maybe a pay per transaction fee or administrative help.
You need to know what these are. Ask critical questions.
Cost of Sale, as defined by Keller Williams, is the money paid from your commission before you get your check. So that would be franchise fees, referral agents, transaction fees, team members, etc.
If you are on a team, you will have "splits" where a certain percentage of that commission goes to the "rainmaker" or team lead.
If you are receiving a referral, you will pay out that referral fee (often around 25%) to the referring agent first.
This amount is estimated to be an average of 30% of your Gross. Closed Commissions (GCI). Let's assume your commission is 15,000 dollars, and 30% goes to your sale cost.
Now, let's say you will keep $10,500 per transaction after the COS. This amount is what gets deposited in your operating account.
Your business plan should start with knowing what you make (we just did that) and how much you need to make.
When I ask a new team member or coaching client how much they want to make, they often say $100,000 annually before taxes but after expenses.
When you build your budget, you'll know better about what your expenses are.
For easy math, we will assume the budget is $50,000 per year for expenses and adjust the budget as costs grow.
You want to make $100,000 after COS (cost of sale) and expenses (budget), so let's assume you need to make $150,000 to keep $100,000.
If you know, you need to earn $150,000 annually, and your average commission after COS is $10,500, then $150,000 / $10,500 is 14.23, which we round up to 15.
You would need to close 15 transactions.
At an average commission of $15,000, you would earn a total of $225,000. 30% ofo the total GCI is $67,500 dedicated to your cost of sale.
Your budget is $50,000 per year.
After Expenses and COS, you have $107,000 of taxable income. You have achieved your goal of $100,000 per year before taxes.
Assuming you pay 30% of your taxable income to the IRS ($32,100), you would have around $70,000 to use for your home and family.
Once you learn this formula, you can scale up.
8. Build your Budget
MREA (The Millionaire Real Estate Agent) suggests this amount be around 30% of the Total GCI.
If you begin tracking from day one, this will be much easier to build onto, modify, and figure into your business plan.
Occupancy (office or desk fee)
Technology
Phone/Internet
Marketing
Office Supplies
Licenses and Insurances
Professional expenses (accountants, etc.)
Payroll if you have employees (the cost of sale includes commission-based pay)
Education and Coaching
Travel
9. Write your Agent Bio (Profile)
Writing your real estate agent bio is, perhaps, one of the most challenging writing projects you'll undertake.
Your goal in creating a compelling bio is to attract the right clients and to lead them to the conclusion that you are the best real estate agent to suit their needs.
The variety of websites you'll be using or connected to, press releases, email announcements, etc. will use this bio or some part of it.
Crafting a creative bio is an art form. But there's also a formula you can follow to get you moving in the right direction.
Although gathering your information may seem lengthy, in the end, you'll end up with four paragraphs of around roughly 75-100 words each, and about 300-500 words total.
You don't want to bombard your website readers with an avalanche of information.
You can learn how to craft your agent bio here.
10. Set Up Your Real Estate Website
If your brokerage is providing you with a website, you can certainly start there. In most cases, you will still have some basic setup, maybe adding your agent bio and so forth.
If you are going to work strategically on your website and build it out as an asset, I highly suggest you build something that you own, or at the very least can move with you.
Furthermore, if you are going to stick with the broker provided website, head over to Godaddy and register a domain name (preferably a .com address) that you can then redirect to your broker website or somewhere else later.
It will be your registered domain then that you use on your business cards, yard and open signs, print material, social channels, and 3rd parties: websites like Zillow and Realtor.com.
You don't want to put your broker provided address in places where it will stay long term.
While nobody plans to leave their brokerage, it happens more often than you might think over the years of a real estate career.
In most cases, the website address (domain name) provided by the broker will be lost, or worse – assigned to another agent in the brokerage.
That's how the new KW command websites with Keller Williams work. I'm advising in my KW Command training that agents register a GoDaddy web address and forward it to their KW Command Website.
For example, I registered BallenGroupHomes.com, and when someone types that into their browser, it redirects to ballenvegas.kw.com, my KW Command Website.
In my case, I also have my real estate Websites on WordPress platforms. These are websites that I have self Hosted and will move with me if I ever make a move.
I teach how to build these yourself using the AgentPress Pro Theme or other designs I feature on my Youtube Channel.
We use IDX broker. You can save the $99 set up fee with my link and my team because on-call support for your questions regarding the use of IDX Broker.
The Most Flexible IDX
Display IDX real estate listings on Realtor websites and mobile devices with Internet Data Exchange (IDX) feeds.
My brothers Jeff and Paul Helvin at Ballen Brands also build WordPress IDX real estate agent websites. You can call them at 702-917-0755 or visit their website at BallenBrands.com.
Jeff and Paul also build KW Command websites and offer KW Command marketing.
I also have hyperlocal real estate websites with IDX and niche websites.
Real Estate Websites like Boomtown and CINC are popular systems, but the drawback is that you are leasing them and at the mercy of price points and business changes.
If you are going to invest in those, make sure you can back up all of your content and database if you ever decide to move to another platform.
With software like Zapier and PieSync, integrations can be set up between CRM's, Email and Text Marketing Platforms, and most real estate websites.
11. Notify your Sphere of Influence
As soon as you have your business phone number, email, database, and website/app, you'll want to notify your sphere of influence that you are in real estate and ready to help them with their real estate needs.
Your sphere of influence is your friends and family.
These are the kids you grew up with, aunts and uncles, current neighbors, parents of the kids of which your kids play sports, past co-workers, club members, etc. These are the people you most likely communicate with on social media channels as well.
Over time, you'll add past clients to this list once they become raving fans. You'll add people to your sphere of influence list all of the time as you grow your sphere.
Generally, your sphere of influence is a group of people who, when asked, "Who do you know that can help me buy or sell real estate" say YOUR NAME.
Of course, you'll need to earn that honor. This effort should be your first major advertising campaign.
Here's How:
Add a list of names to your database.
Add phone numbers, addresses, and social connections where you have them.
Add birthdates, anniversary dates, children's names, and any other personal information you have. What you don't have, you'll gather as you go.
Write up announcements. Be ecstatic in your tone about your new career. Share any part of your MVVBP. What's the benefit of someone choosing you for real estate?
Use your write up in social posts, letters, postcards, podcasts, videos, live streams, etc.
Continue this announcement for several months in various "story-telling" methods until you know that your sphere understands that you are in real estate and how to find you.
Make Calls and Send Text Messages
Remember, this sphere of influence becomes your top source of referral business if done well.
This SOI (Sphere of Influence) is the group, you'll remember on holidays, birthdays, pop by's, and annual events.
The best way to protect yourself from the digital disruption that is happening with the large real estate portals offering "quick, easy" real estate services, is to nurture and grow a book of business that wouldn't consider anyone or anything else for their real estate needs.
Remember, when I said that your database is your most valuable asset? Your SOI is the cream of the crop. They are your treasures.
Once you launch your sphere of influence campaign, you'll want to create a marketing plan that has you communicating with your SOI at a high level regularly.
Consider the following:
Holiday Pop by visits or drop-offs (Pumpkins, Pies, Flower Pots, Stockings or gift bags)
Annual complimentary service of changing air filters or smoke detector batteries
Annual call, text, email, social post
Home Owner seminars with top experts can help them increase the value of their home, save on taxes, and create home budgets, landscaping, etc.
Annual events: rent out a movie theater, picnics, holiday parties
Quarterly: "Just checking in calls, text messages."
Monthly VALUABLE newsletter that includes real estate market data related to home values
Social Groups, Posts, Contents
12. Create Your Lead Generation Model
Once you know how much money you want to make, you'll know how many closings you need, and then you can work the math to figure out how many appointments you need each day/week/month.
That would be part of your business plan.
And to go on those appointments, you'll need leads. Deciding how you will get those leads will help you know what to do during your time blocking lead generation hours.
Most of the agents I have worked with or interviewed over the years have 2-3 main lead generation strategies, and typically one of those is strategies makes up 25% or more of their business.
Here are some of the lead generation sources you may want to explore:
Sphere of Influence, Referrals, Past Clients (earned-in)
Open Houses
Floor Time in an office working with call-ins and walk-ins
Agent to Agent Referrals (My favorite. Earned-in)
Direct Mail
Geographic Farming
Social Media Marketing, Social Media Influence
Prospecting for Expired Listings
Prospecting For Sale By Owners
Circle Prospecting (calls and marketing around a new listing)
Search Engine Rankings (most often includes blogging)
Search Engine Marketing (paid ads on search engines)
Youtube and Video Marketing
Podcasting
Radio and Media Advertising
Home Buyer and Home Seller Webinars
Booths, Mall Kiosks, Conventions, Fairs, and Festivals
Sponsored Events
NextDoor Connections and Advertising
13. Set up Social Media Channels
My best advice when it comes to social media channels is to set up a profile wherever relative and then focus on one or two.
A recent study produced by NAR (The National Association of REALTORS®) reported that 76% of female REALTORS® and 73% of male REALTORS® use social media for professional use.
In that same study, Agents also reported that the top 3 tech tools that have given the highest quality leads were: social media at 47%, MLS site at 32%, brokerage real estate website, and listing aggregator sites, both at 29%.
It is too hard to learn the language of many social media channels. They all have their way of doing things.
Set them all up with your bio you created from earlier in this blog. Include your phone, website, email, bio, and other social links.
These profiles often help a potential client check you out when they first hear your name, or Google might index and rank them.
These channels might include:
Facebook
Instagram
LinkedIn
Twitter
Youtube
NextDoor
and many more
14. Set Up Your Transaction Platform
Make sure you know how to process a transaction. Get your buyer templates, your listing templates, and all required documents to get to them when you booked for a buyer or listing appointment.
Look over your contracts, addendums, disclosures, and other forms and know what needs entering in each field. You'll need to be able to explain these to your client.
Furthermore, you'll want to have digital signature software and complete a transaction digitally from home, an office, coffee shop, or even your car.
It might be worth investing in an Ipad.
It's important to be digitally set up for success today to work real estate at a high level.
If you aren't using the technology, be sure you have help on- command such as an on-call transaction coordinator or assistant or partner.
There are plenty of partnerships, marriages, and teams that work this way.
15. Find a Mentor, Hire a Coach
As soon as it is feasible to do so, hire a coach. The most successful real estate and teams have a coach and often more than one.
A mentor is different than a coach. They do not charge, and they are someone you follow because they have something you want.
Sometimes, the mentor volunteers to help you, and other times the mentor is chosen and followed without direct communication.
People sometimes comment on my social media posts, or on a youtube video that I'm their mentor, even though we've never communicated directly.
You'll generally have multiple mentors in your life and career based on where you are growing.
My first real estate mentor was the owner of my market center, Debbie Zois. She was well-liked, had an excellent reputation, and a top producing real estate team and market center (KW Office).
I looked to her often in each phase of growth.
In the first year at Keller Williams in 2010, I met Dave Jenks. He co-wrote MREA with Gary Keller. He was the first to sit with me and truly help me with my unique model based on early leverage.
My focus was more on generating real estate leads and less on working with clients. Therefore, I worked off a much smaller profitability model than most.
Dave Jenks heard me explain what I was currently doing and where I intended to take the business, and he said, "I like it. It's The Ballen Method".
Later on, I built a real estate lead generation course and named it 'The Ballen Method' after Dave coined the phrase. You can find it at https://www.BallenAcademy.com.
Dave helped me most with the mindset and leverage elements as I grew. He was very much a "direct-contact" kind of mentor.
He once told me that I was his favorite kind of mentee because he would suggest something, and I would do it.
Mentors appreciate seeing their advice taken.
Later, I also hired a coach.
My first two coaching experiences weren't positive. We didn't "jive."
I didn't feel like I could trust them or that they understood where I was in my business.
The first two coaches were "old-school" coaches who just wanted me to pick up the phone and go work deals.
Again, my model was very unconventional.
My 3rd coach was the charm, and Pat Mancuso coached me through a few years of professional and personal growth.
Here's the truth.
Most of the time, I was kicking and screaming. I debated, fought back, and was defensive.
I was hurting.
My marriage was falling apart, and most of what he said, I couldn't digest at the time as my wall was up. Since I was in business with my husband, it was very challenging.
Yet every call, I would open with sharing my a-ha's or what I implemented after our call. It was weird. I couldn't process what the coach was saying as he was saying it.
He asked the right questions.
These questions were the kind that would keep you up at night.
And it was the questions, not the "advice" that led me to the self-discovery that would propel me into action.
And even today, so many years later, I still hear those questions sometimes in my mind. And I answer them.
My favorite?
"Lori, what would life look like if you were "unleashed". If you could indeed be you, what would that look like?"
I'm living that life today.
I've also had many Mentors that I don't call on for advice. Each one serves a purpose.
A few examples:
Ben Kinney: Expert in the real estate digital space
Tony Robbins: Mindset
Gary Vaynerchuck: Marketing Principles
Eckhard Tolle: On learning to live in the "now."
Pat Flynn: Passive Income
Special Personal Mention
Dave Jenks and his wife Gina Waterfield for reasons they may not realize, and that's energy at age 50+.
Dave went to Disneyland with my family several years back.
At 70+ (not sure of the exact age at that time), Dave ran circles around the entire family. He out spins most of us on the Peleton and is very active in his business and teaching/inspiring real estate agents and business professionals.
I often suffer from feeling "old." I've been this way my entire life, and it started at age 25. Each decade brings with it a new "story" of aging. I'm clear that I create my suffering based on the stories I tell myself. This one is recurring.
I like to look at Dave as a model for energy and life skills at any age. His younger, beautiful wife Gina, is someone I look to as a physical model of health and beauty.
She also has reinvented herself and is an incredible Women's Empowerment Coach, Speaker, Leader, and has an unmistakable brand that she has created over the years.
I think it's important to have mentors, models, and coaches.
16. Master a Listing Presentation
Your listing presentation should be prepared, practiced, and perfected. Listings are the foundation of most successful real estate businesses.
Today, your listing presentation is probably digital. It may or not be a formal "presentation" with slides, graphs, and images.
Some agents I know do a killer listing presentation based on asking the seller the right questions.
Nail the close.
While I haven't worked 1:1 with many clients, there were a few years when I was actively taking listings.
One of my early listing appointments was where I learned how important the "close" was on a listing appointment.
The seller had a thick "listing book" sitting on her table. She told me that these guys had been over a few days earlier and how impressed she was by their presentation.
I had heard of them. The team had an excellent reputation for marketing listings here in Las Vegas.
I acknowledged the book and the team and went on with my presentation.
After the presentation, I answered her questions, handled the objections, and then closed.
Nancy, if I were to market the property to sell at the listing price we discussed of "x" and goal for you to walk away with "Y," (pointing to the bottom of the net sheet) are you ready to get started today?"
Yes, She said. She followed with, "I also think you are honest. You look honest." (Not sure what "honest" looks like, but I'm glad I 'looked it' (and I am)).
After we completed the listing paperwork and was standing up to complete the appointment, she handed me the other teams listing book and said, "Here, take this with you."
Assuming she didn't hire them because they didn't "look honest," maybe, based on her previous comment, I asked: "Why didn't you hire them?"
Her answer shocked me.
"Because," she said, "They didn't ask."
And from then on, I always knew to continue closing the appointment by asking them if they were ready to get started.
17. Master a Buyer Presentation
Too many agents skip the buyer presentation. They assume that the customer will continue to work with them and that their value is in finding them the right house.
Let's be honest. With the MLS and the vast information online, it's many times the buyer themselves that finds the house.
And even if the agent finds it, is that our value? I hope not. If it is, we will inevitably be displaced.
It's a disservice to the customers not to explain how the agency works. And if you are in a transactional state, that's key too.
Explaining the process to the potential buyers and what they can expect is valuable. It earns trust.
Trust earns loyalty.
And in turn, they are much more likely to enter into an exclusive buyers agreement or at least verbally agree to work with you.
It can be challenging to get buyers into an office for a formal presentation. You might agree to meet them at one home and then ask to have a cup of coffee.
Having a digitalized copy of your buyer presentation is also ideal. You can send a video easily over text, email, or social media.
Be sure to explain your specialized skills, experience, and specifically how that benefits them as buyers in today's real estate market.
18. Shadow Other Agents
Early and often, you should shadow agents. You will learn both things to do, and not do by watching.
Most of the time, when you are shadowing agents, you are a fly on the wall. You are there to observe and learn.
If the agent allows you to ask them questions, don't do it at the appointment with the customer or client. Hold them for after.
Be respectful. Be helpful.
Shadow open houses and other lead generation activities. Sit in on prospecting calls where permitted. Go to listing appointments, showings, buyer consultations.
Find an appraiser and home inspector that will allow you to shadow them and ask questions.
Watch agents negotiate, handle inspections, present offers, and counteroffers.
Fear of "doing" is often caused by a lack of knowledge. When we feel like we know the next steps, we find confidence.
Shadowing other agents can help you gain the confidence you need to get to your lead generation activities and appointments.
19. Attend MLS and In-Office Classes
Most offices and real estate boards offer classes on how to use the MLS and learn real estate skills.
You might be able to attend these virtually as well.
Keller Williams, for example, offers classes like Ignite and group coaching programs like BOLD to help agents grow.
Our office here in Vegas has regular script practice, modeled buyer and seller listing presentations, broker Q & A, and so forth. We also have an online platform where we can learn from agents all over the world.
And if you can't find what you want, get on Youtube! Youtube is an incredible free platform where people often share their skills.
Consider taking one or more of the designation classes. You can learn how to become a residential buyer specialist, luxury agent, certified in age-qualified housing, and so forth.
20. Choose, Practice, and Master Scripts
Real Estate Scripts are easy to find on Youtube if you don't have great models.
It's essential to learn scripts related to lead generation strategies such as asking someone to sign in at an open house, or agree to an appointment on an expired listing call, or enticing them to take action on an offer.
You'll want to practice handling objections, addressing listing commissions, and negotiating inspections.
Practicing your scripts will prepare you for the real thing and will increase the confidence in your delivery.
21. Select a Geographic Farm
Today, a geographic farm can be something you work digitally, in-person, and both.
A geographic farm is a hyperlocal area of a larger area where you focus on providing value to the residents of the neighborhood.
Geographic farms take time to build. You have to begin marketing and earn your way into brand awareness. It can take years before a geographic farm begins to be profitable.
You must commit to the long term gain.
Some agents choose the neighborhood they live in, and others prefer an area based on a mathematical equation.
It's essential to choose a farm that is not already being farmed by an agent that has a significant amount of market share.
Not only will you have to build your Brand in the neighborhood, but you'll also be combatting the local celebrity that has already earned their trust and knows the community well.
You might become the recommended agent on NextDoor.com by being active in the community, building a hyperlocal Facebook group for the residents, or earning ranking on Google if that neighborhood is well known and benefits from search engine traffic.
You might use direct mail, newsletters, postcards, circle prospecting, sponsor neighborhood sports, hold open houses, do pop-by visits, etc.
22. Choose a Niche
A Jack of all trade is unique to no-one. Find a pocket. This pocket is a niche or hyperlocal neighborhood. It's small enough that there is less competition but large enough to do a big business.
The sooner you do this, the faster your business will grow.
Pick a niche and build a website around it, social media pages, groups, profiles, a Youtube channel, a podcast maybe, get a certification and get in groups where these people are.
Examples of Niches:
Investors, Flips, Buy and Hold
Age-Qualified Communities
Luxury
Equestrian Properties
Waterfront and Beach Properties
Vacation and 2nd Homes
Military
Estate Sales/Probate
Hyperlocal neighborhoods, a school district/zone, zip codes
Farm and Ranch
Commercial
High Rises / Condos
Rentals
You won't be limited by the niche. You can still work in all the other areas you like, the niche is about getting noticed earlier.
---
23. Get Open House and Yard Signs
Make sure you check with your brokerage on local requirements before you invest in these.
While you may want to get fancy with open house signs, in some areas, weather damages the signs, and they are often vandalized or stolen. Know this, accept this, and move forward with natural replacement processes.
The best open house signs feature a face or identifiable and unique logo, and people recognize. They will remember a face much better than a logo, so unless you invest in marketing a branded logo, use your face (both is fine).
Whatever you are using, keep it consistent. Your colors, fonts, photos, logos, etc. should be on the Brand as much as possible. It takes consistency for people to begin to remember you and what you do.
24. Make a Plan on How You Will Pay Taxes
I'll spare you the gory details on my past life with tax debt today and just say this: Have a plan to pay these. Make it non-negotiable.
Seek professional advice on the best way to set up your business and how to pay yourself.
If you are accustomed to getting a paycheck where your taxes are deducted first, this may be shocking to you.
Those commission checks generally don't have the IRS cut taken out. You are responsible for paying your tax percentage of your taxable income.
The APP IRS.gov is convenient for paying estimated taxes. You don't file your taxes there, but you can create an estimated amount you will pay each time you get a check.
When you file your taxes, you can figure in how much you paid in estimated charges to create the new balance owed or refund due.
25. Start a Youtube Channel
Youtube Optimization Tool
TubeBuddy is a FREE browser extension & mobile app that integrates directly into YouTube to help you run your channel with ease.
You can thank me later. If you start a Youtube Channel, you can earn trust and earn recognizable status.
When I started mine in 2010, it was all about Short Sales. I got so much business from that niche and channel.
After learning the platform, I went on to create multiple real estate marketing and blogging channels that each earn additionals streams of income after I became a Youtube Partner.
You can learn more about making money with a Youtube Channel here. Also, Karin Carr has a course called Youtube For Agents if you want to learn more about equipment, topics, and so forth.
And of course, I teach the principles of Youtube and other real estate marketing in The Ballen Method as well.