We all know Adobe for its multimedia creativity software and PDF tools, but did you know that Adobe has an affiliate program?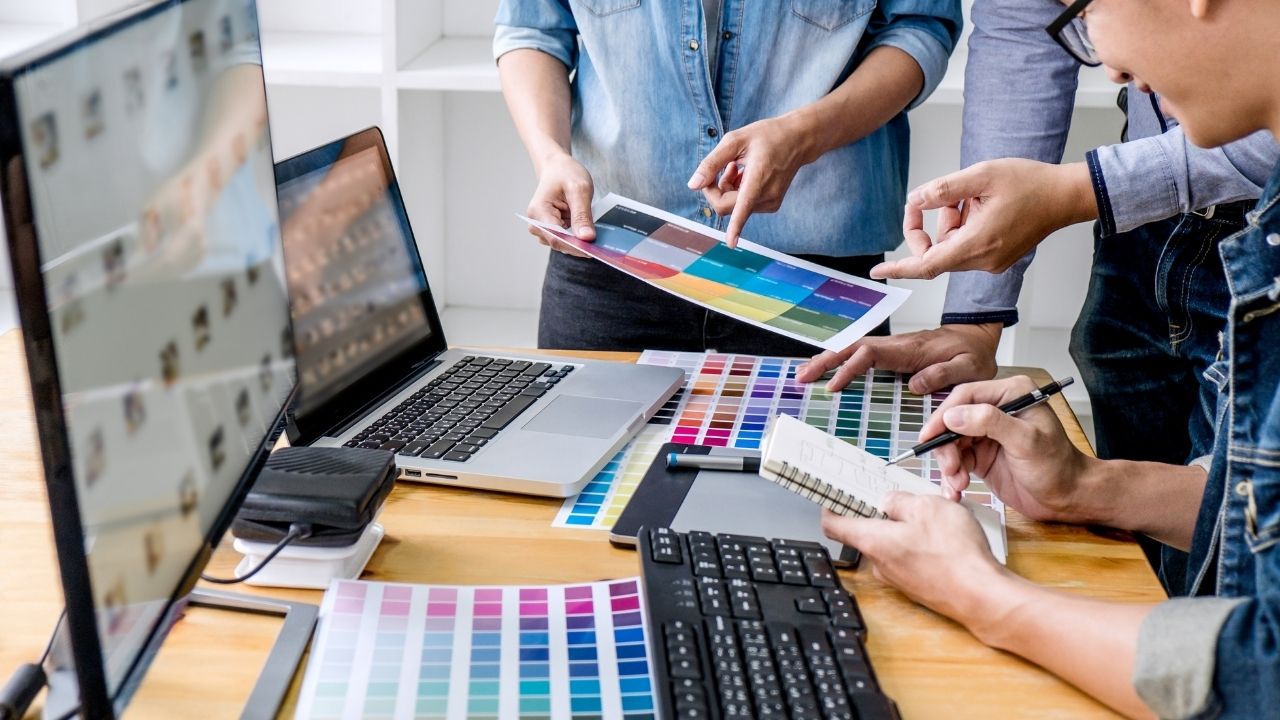 If you're an affiliate marketer, you can join Adobe's affiliate program to earn handsome commissions. Publishers can promote Adobe's products on their website/blogs and social media channels!
What products can you promote?
With Adobe's affiliate program, you can promote:
Adobe Creative Cloud (includes all of Adobe's popular creative tools like Adobe Photoshop, Illustrator, Premiere Pro, After Effects, and InDesign).
Document Cloud (This includes Adobe's PDF and e-signature tools like Adobe Acrobat Pro DC, Adobe Sign, and Document Cloud tools.)
Adobe Stock (A stock solution that provides over 100 million high-quality images, videos, and other creative assets to designers and businesses.)
How to join Adobe Affiliate Program?
Tradedoubler powers the Adobe affiliate program, so if you aren't already registered on Tradedoubler, you will be asked to sign up during your Adobe affiliate application.
All you have to do is go to their sign-up page, fill in your details and submit. The prerequisite for joining Adobe's affiliate program (as in most affiliate programs), is owning a website or blog because you will be asked for your website's address in the application form.
You will receive an email to verify your account and activate it. You must do this within 15 minutes of receiving the email otherwise you'll have to start over.
After account verification, you will have to verify your website by including a meta tag in the header of your website or uploading an HTML file to your web server's root.
It takes about 15 minutes to verify your site, and then you can start promoting products as an affiliate.
How can you promote Adobe products?
You can promote products in multiple ways, including:
Adding ready-made promotional banners/images and links to your website.
Write a full review or blog post about an Adobe product(s) with affiliate links.
Publish YouTube videos on Adobe products and add affiliate links in the description.
Promote Adobe products on social media channels such as Facebook, Instagram, Pinterest, Twitter, and LinkedIn.
Commission Structure
The commission structure, as outlined clearly on their website, is as follows:
For Adobe Creative and Document Cloud:
Monthly subscription: 85 percent of the first month
Yearly subscription (paid monthly): 85 percent of the first month
Yearly subscription (one time): 8.33 percent of the first year
For Adobe Stock:
Monthly subscription: US$72
Yearly subscription: (paid monthly): US$72
Single Purchase: (one-time): 8.33 percent
3 assets per month (paid monthly): 85 percent of the first month
Not only is the commission structure very generous, but the cookie duration for a click is 30 days! (Much better than Amazon affiliates' 24 hours.)
Other benefits include daily reporting, receiving the latest information on product releases and promotions.
You get paid monthly through either wire transfer, check, Payoneer, or Tradedoubler (whichever your preference and depending on what works in your country).
Lori Ballen is a real estate agent in Las Vegas. She's a digital marketing specialist, speaker, and marketing coach and loves to share her "Ballen Method" to generate website traffic and leads online. Lori's specialties are SEO content writing (ranking on the search engines), social media strategies, and affiliate marketing. Need a website? Contact Lori's brothers Jeff and Paul Helvin at Ballen Brands.